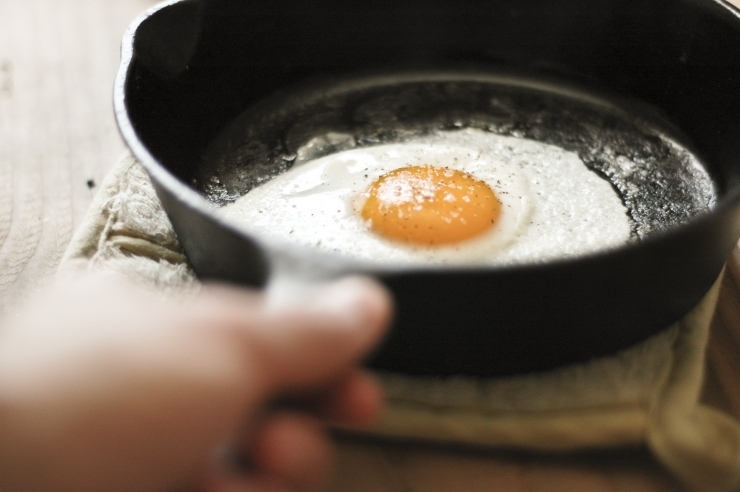 One of the first things I learned to do as a child was how to fry an egg perfectly. There is nothing worse than an over-fried egg, with an egg white that is so burnt that you think it beat the tan that you got during the summer.
It's easy work, when you get the hang of things!
What do I find to be a perfectly fried egg? An egg (sunny side up), fried in butter with no chewy whites or burnt edges.
To me, fried eggs are essential to learn how to make (if you like to eat them, that is), and they're very simple to prepare (just be sure to keep an eye on the egg when you're frying it because it does cook rather quickly!).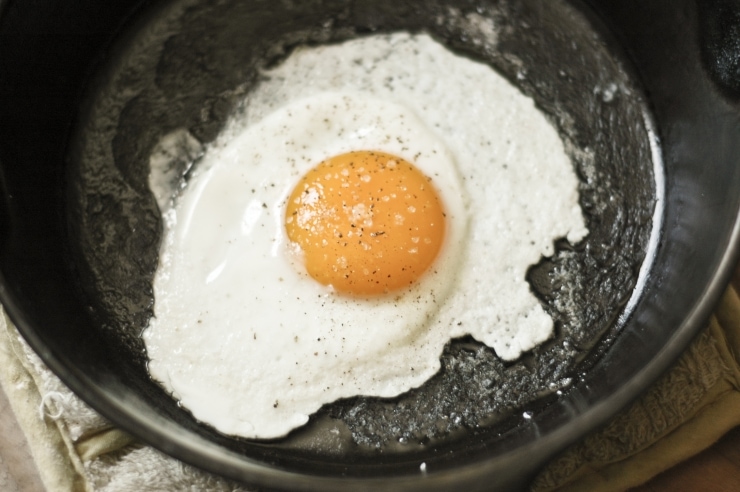 How to Fry an Egg:
Total Time: | Makes 1 fried egg

I have used this egg frying method, for years and it always results in a perfectly cooked egg with no burns, no chewy whites, or globules on the egg whites! This is the perfect way to fry an egg!

To properly fry an egg, you want the freshest eggs as possible. Not the eggs that have been in your refrigerator since last month (you know who you are). Fresh eggs. If you are unable to get fresh, organic eggs, supermarket eggs that fall within the sell-by date, should work fine, too.

Ingredients:
1 tspn unsalted butter
1 large egg

Preparation:

1. To fry an egg, you'll need to heat a non-stick skillet or a cast-iron skillet over medium-low heat. Once it's hot, add 1 to 2 teaspoons of unsalted butter to the pan. Meanwhile, crack an egg

into a bowl (making sure there aren't any shells in it).

2. Gently place the egg in the skillet, then cover the pan and cook until the egg white is solid.

3. Keep cooking the egg until it's sunny side up.

• For an egg that is over easy, flip the egg over and cook the egg for about 35 seconds more.

• For an egg that is over medium, an additional 45 seconds will do.

• If you prefer an egg that is over hard, just cook it for about an extra minute.

Enjoy with a sprinkling of salt and ground black pepper!