Learn how to cut and de-seed a pomegranate the easy way. It is quick, effortless, and will leave everthing stain-free of pomegranate juice.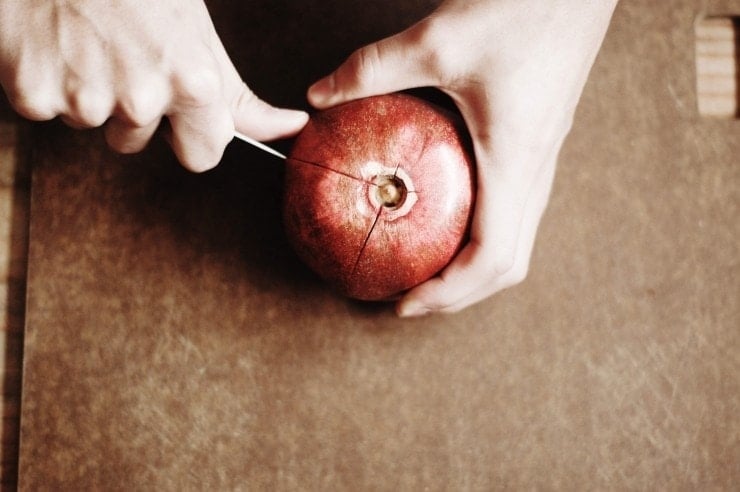 This is how to de-seed a pomegranate the right way. It can be a messy and tedious task, but fear not- here's an easy method. It's quick, easy, and will leave your favorite shirt stain-free. There are many methods for cutting a pomegranate, however, this one ensures you get every delicious seed from the fruit with little to no bruising.
Like our post about How to De-Seed a Pomegranate? Check out our How-To archives for more posts like how to Deseed A Pomegranate!