An easy and delicious New York Cheesecake Recipe that doesn't require a water bath or any special equipment. Who knew that a strawberry cheesecake recipe could be this easy?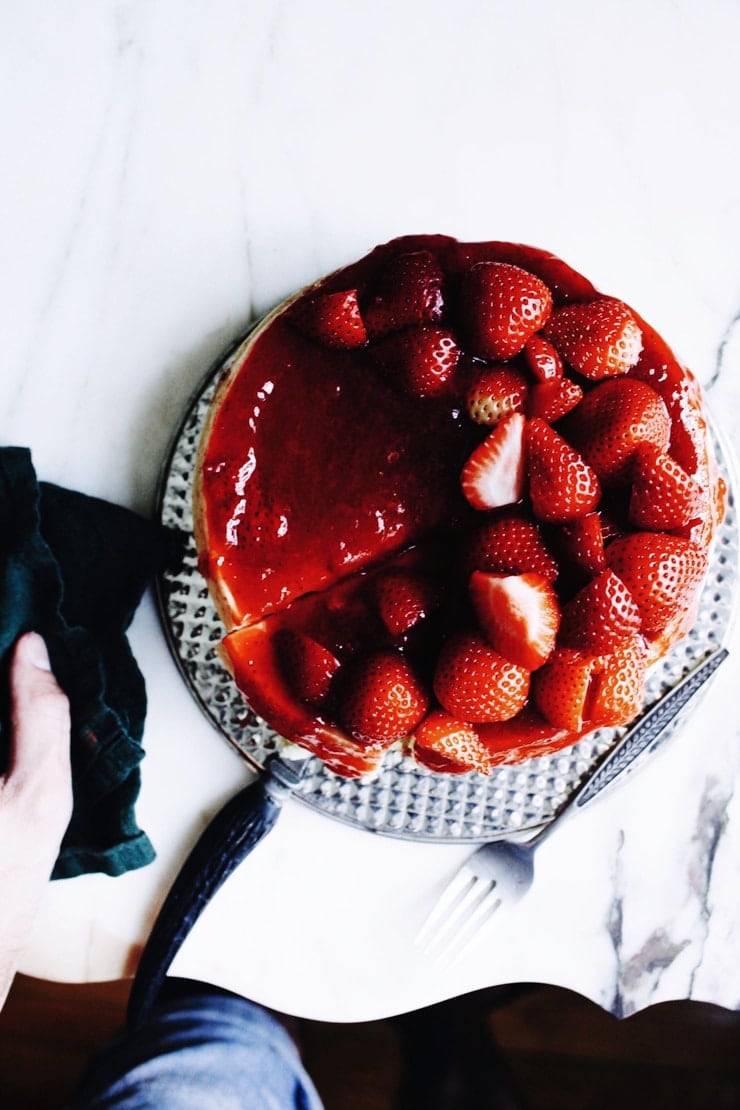 This Strawberry cheesecake is a good one. It comes from my book, Hand Made Baking; I dedicated the recipe to my late cousin, Tito, because he was a New York cheesecake making pro. Tito was one of the smartest, most encouraging people I knew; he believed that delicious food, especially a luscious cheesecake, is the panacea for all maladies—I couldn't agree more.
When I was ten or eleven, we made a New York cheesecake together from his recipe, which I think was his version of the recipe written on the inside of the cream cheese package. We sat the cheesecake in a water bath to cook; but unlike Tito, I'm a klutz and water baths are a messy business I avoid at all costs.
I prefer the following method: Put the uncooked cheesecake into a hot oven until it puffs up, then lower the temperature of the oven almost all the way; it works every time. This, to me, is the ultimate New York cheesecake recipe.
This strawberry cheesecake stands tall with a seasonal berry topping (of course strawberry jam and fresh strawberries for this cake—more about this in a minute), with a tender-crusted graham cracker base. I think this New York cheesecake recipe with strawberries would have done Tito proud.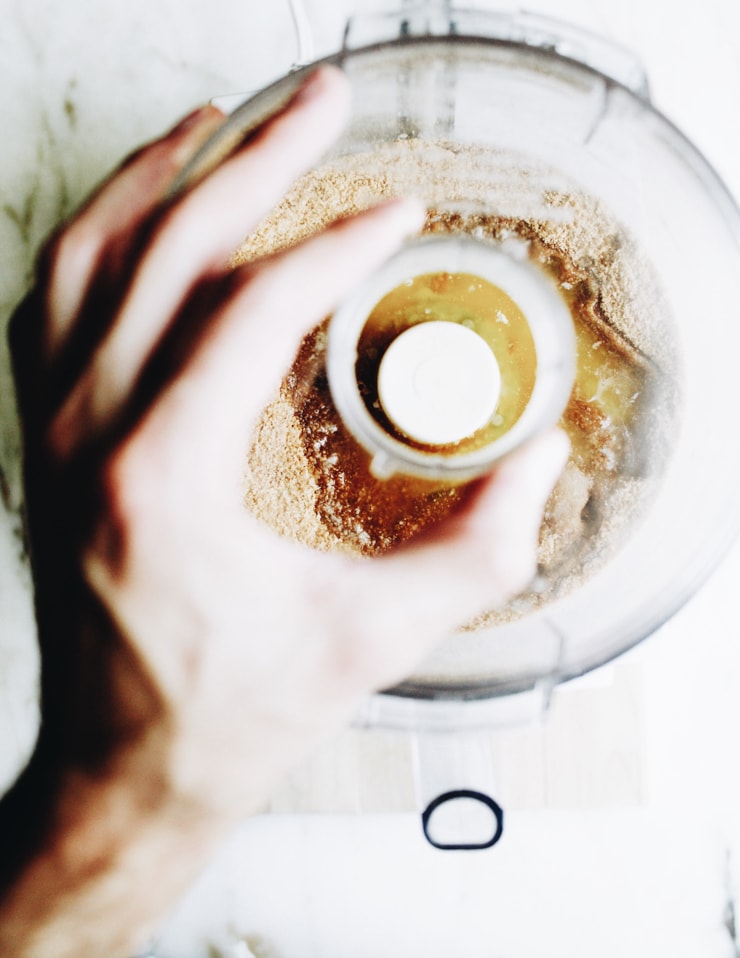 Samsung and Bon Appétit contacted me to share my secret to making a super-silky New York strawberry cheesecake while utilizing their stunning test kitchen. The steam bake function on their oven makes a beautiful New York cheesecake, but it's absolutely not necessary and you can still make this without altering the recipe one bit.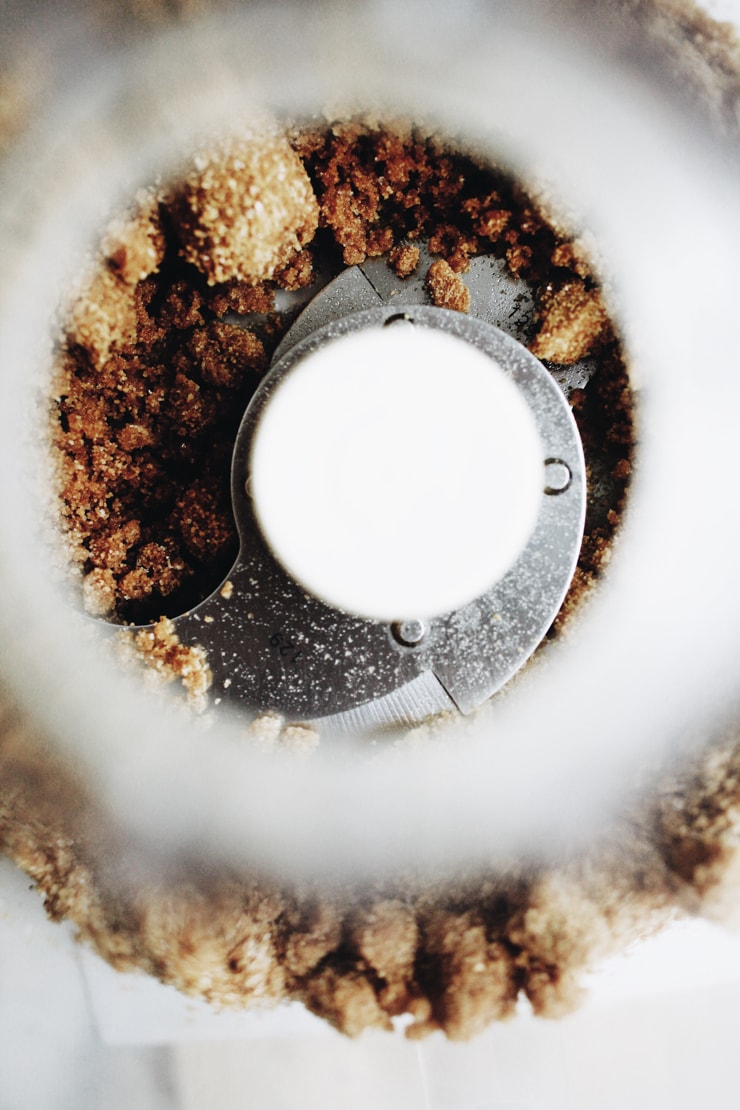 How to Make New York Cheesecake
This New York cheesecake begins with lots of seasonal berries—I opted for beautiful locally grown crimson-colored strawberries, but feel free to go for raspberry if that's what floats your boat. The strawberries are mixed with some sugar and a squeeze of orange juice, and cooked over medium heat for about 23 minutes until thick and jammy. The jam is set aside and the base remains to be made.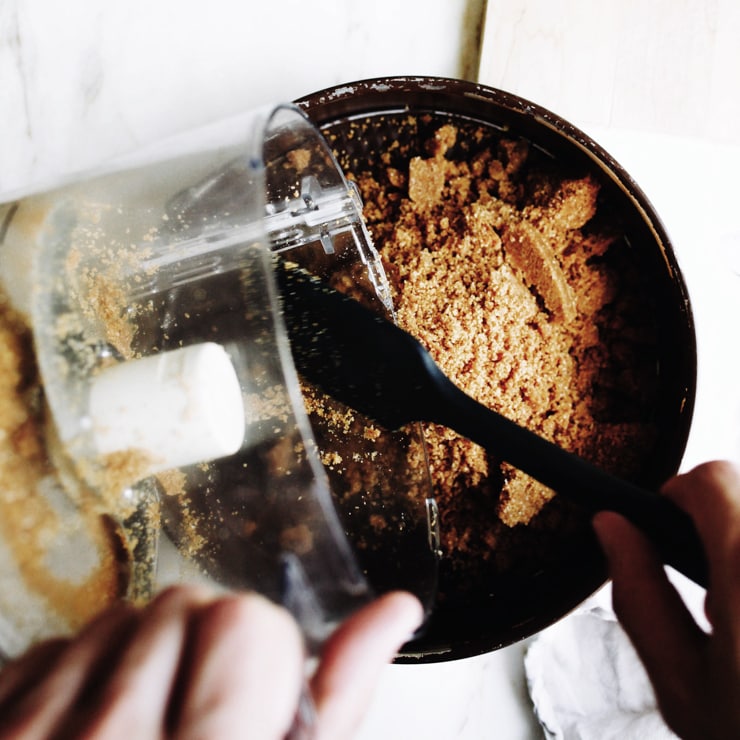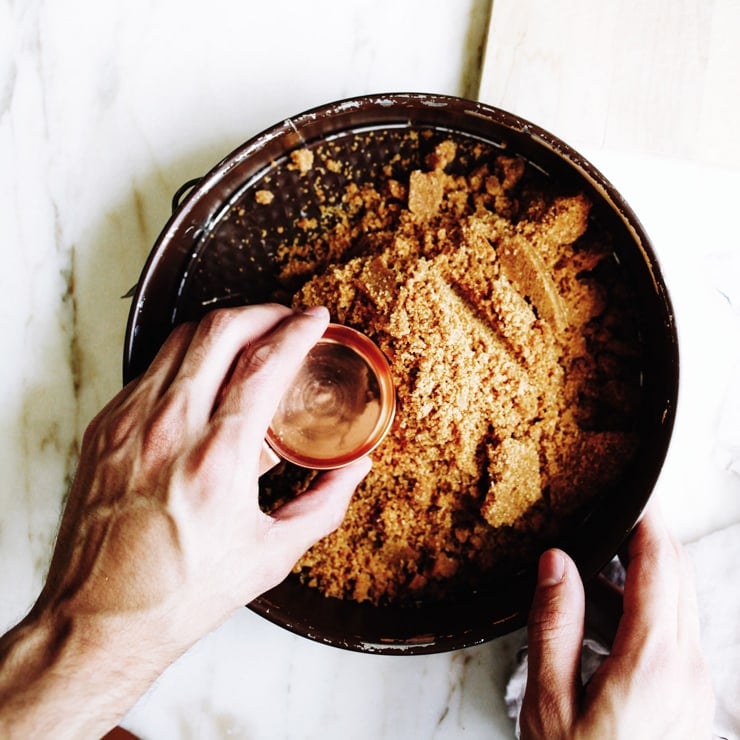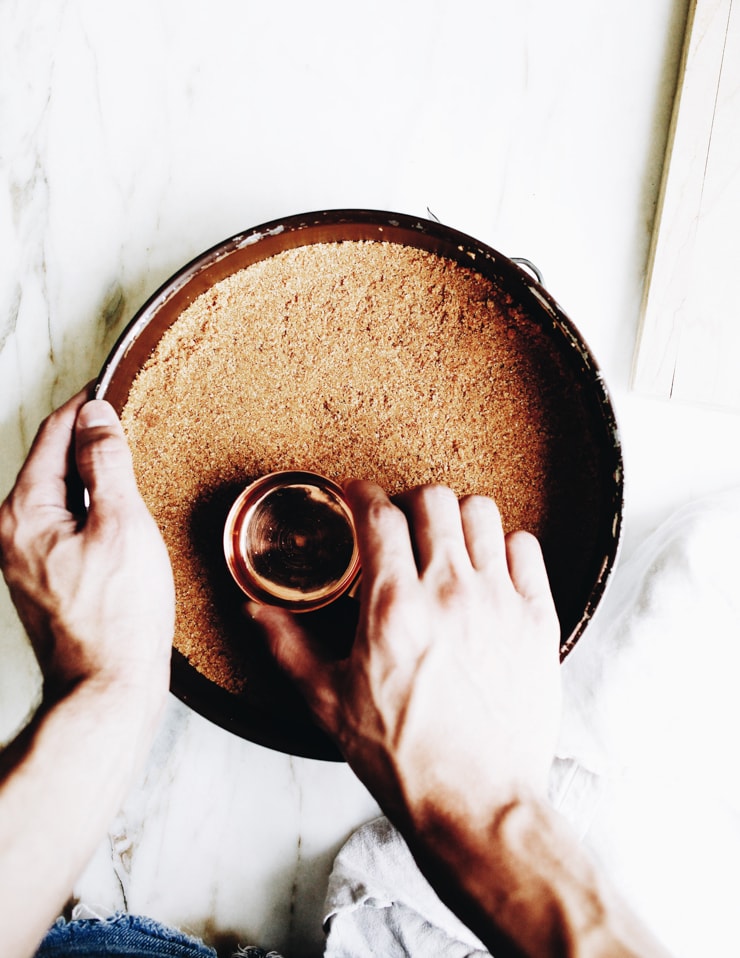 How to Make a Graham Cracker Crust for Cheesecake
When it comes to the graham cracker base for this Strawberry Cheesecake, I do not like to skimp on flavor. Fine-grain sea salt and vanilla make an appearance here along with the usual suspects: graham crackers, melted butter, and a bit of sugar.
Now, when it comes to the crust, I've found myself to be quite indecisive about having it on the sides or just on the bottom. Do as you wish here, but note: you'll need to wrap the sides in a bit of aluminum foil, as the crust could get a little too bronzed (if you're using a fancy steam oven like in the BA test kitchen video, the foil is not necessary).
When it comes to the base of this cheesecake, you might think you haven't enough graham cracker crumbs to evenly distribute onto the sides—I assure you, there are. Just work it into the pan using the flat bottom of a small measuring cup. And if all else fails, you can simply line the bottom of the pan with the graham cracker crumbs and call it a day.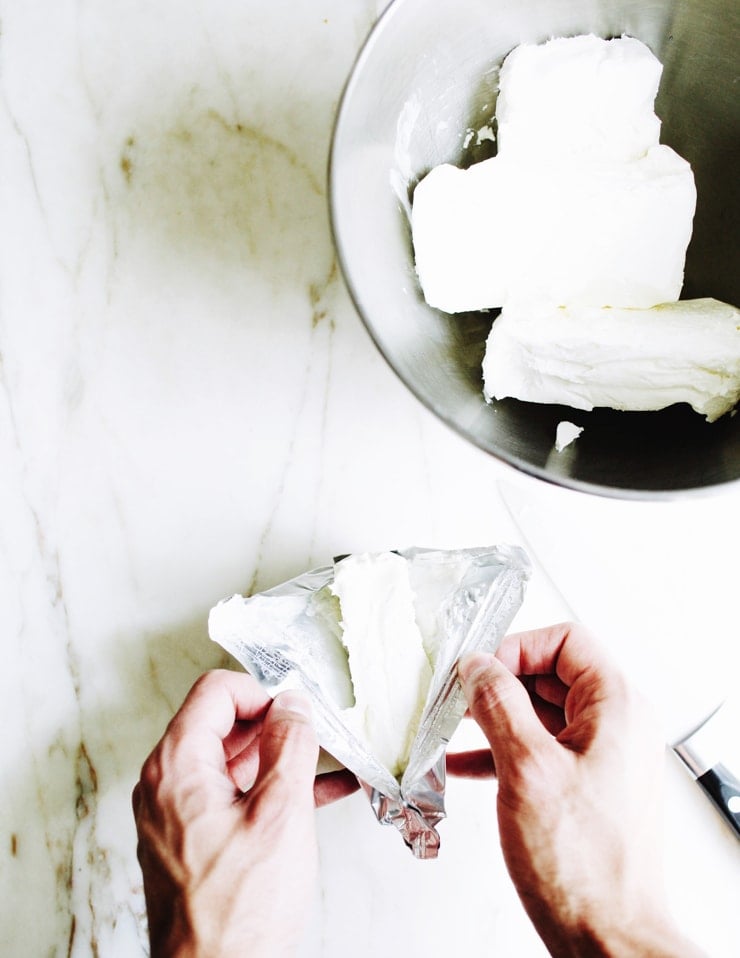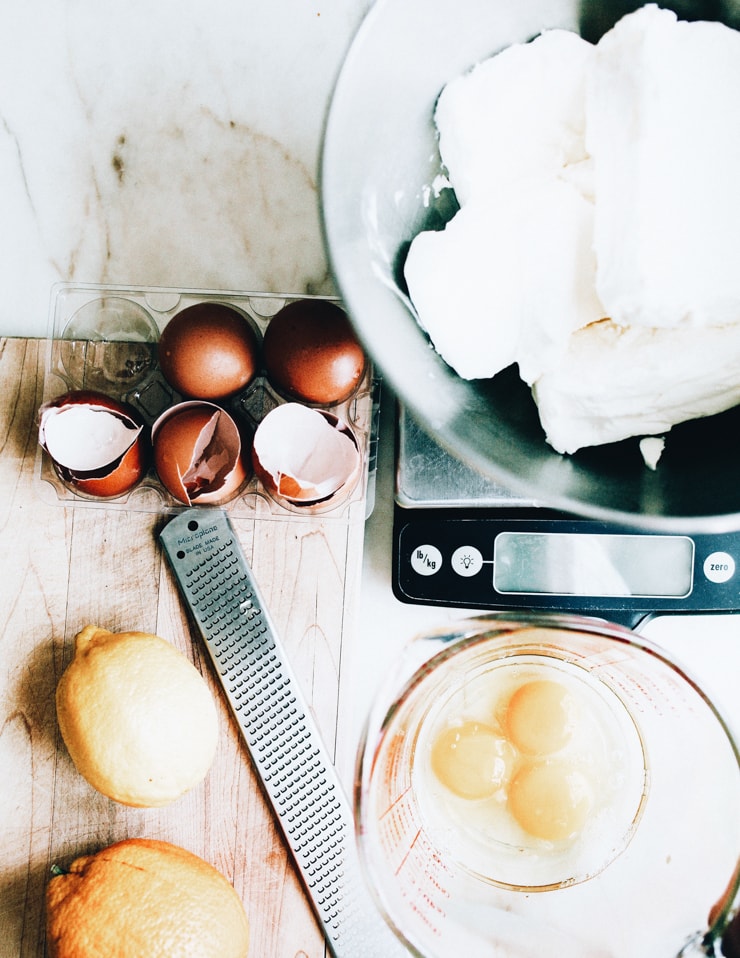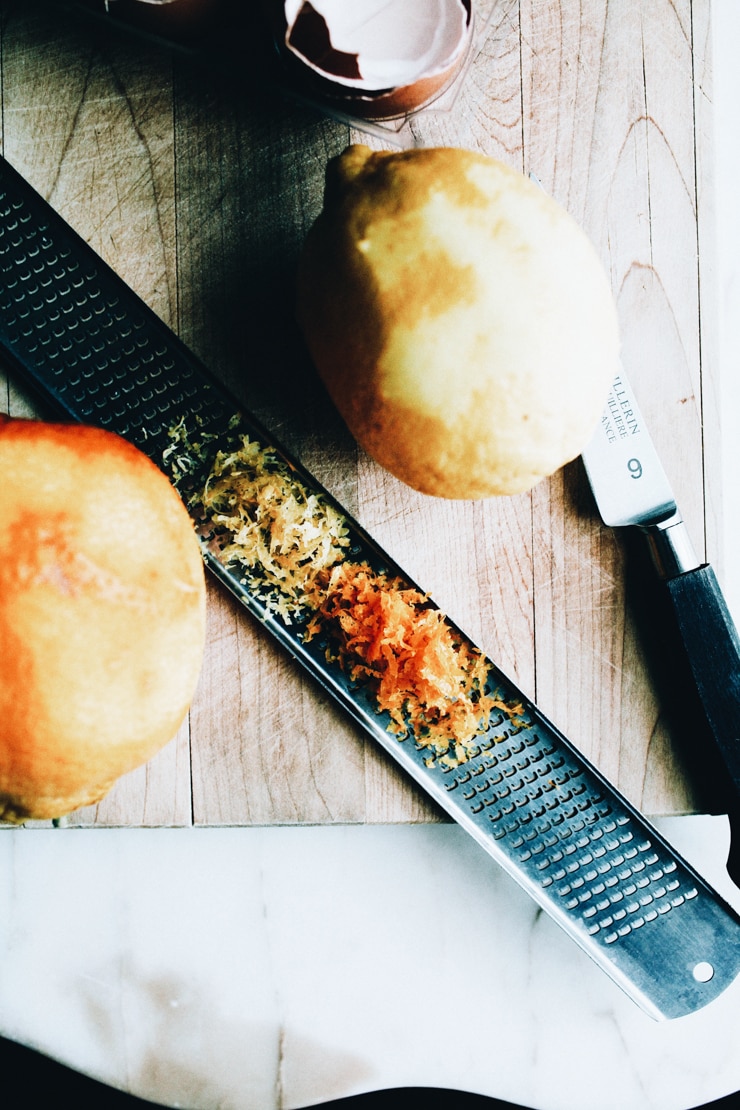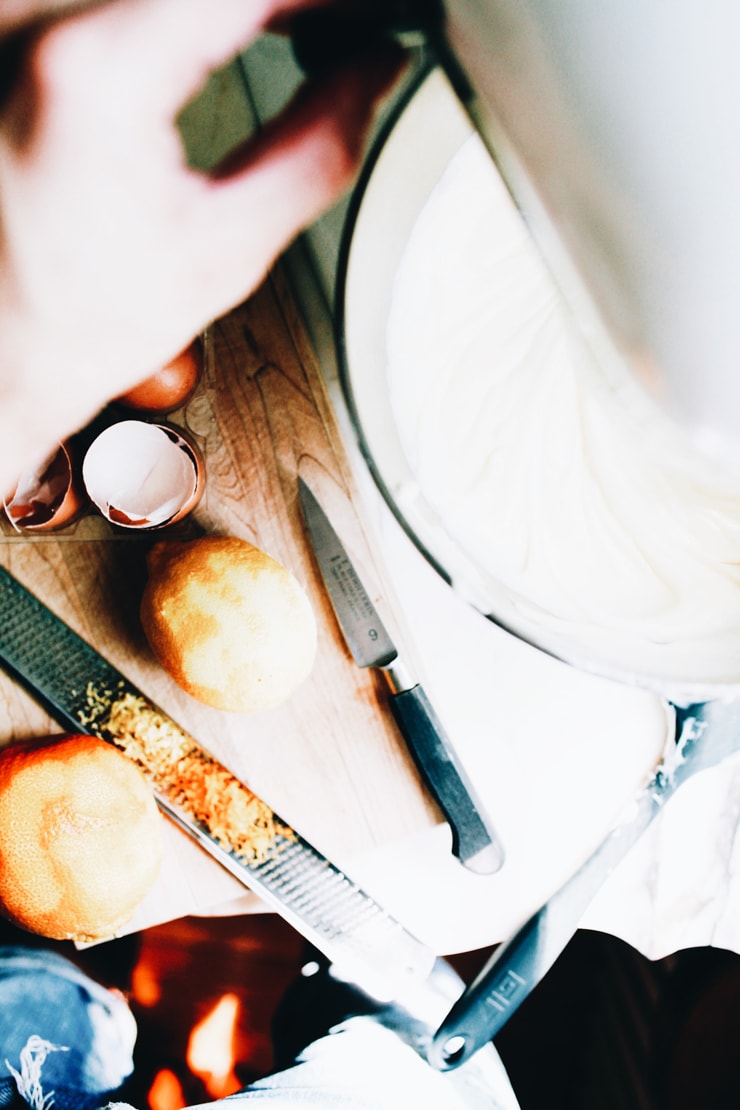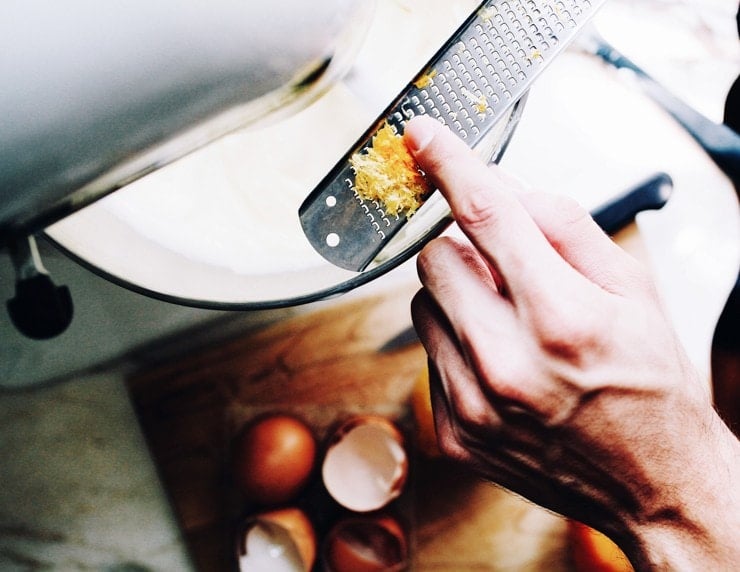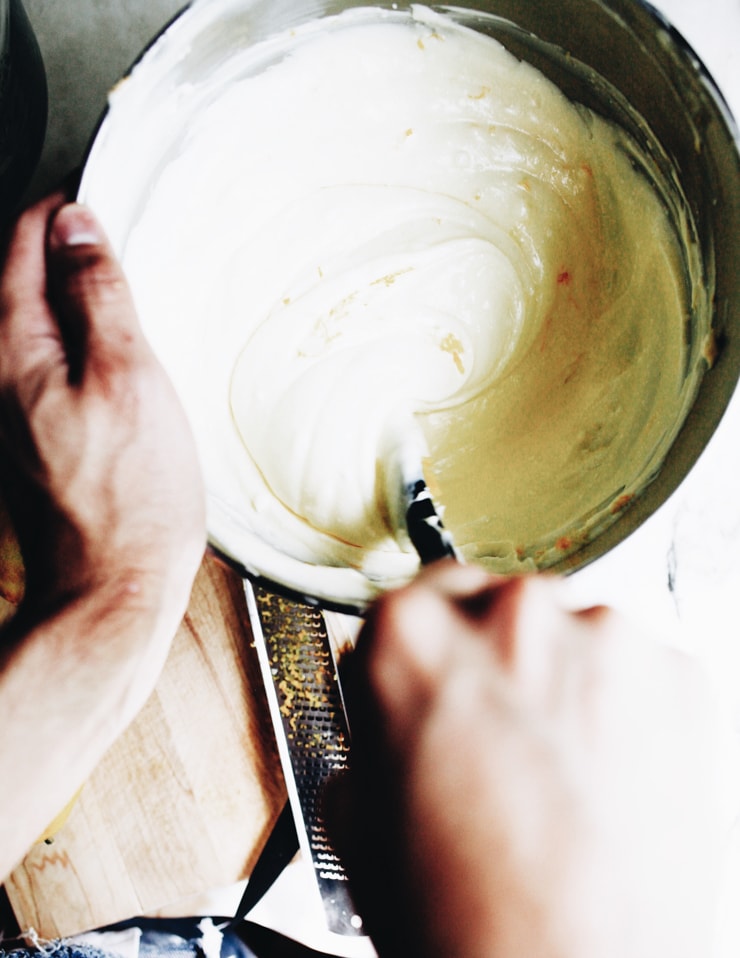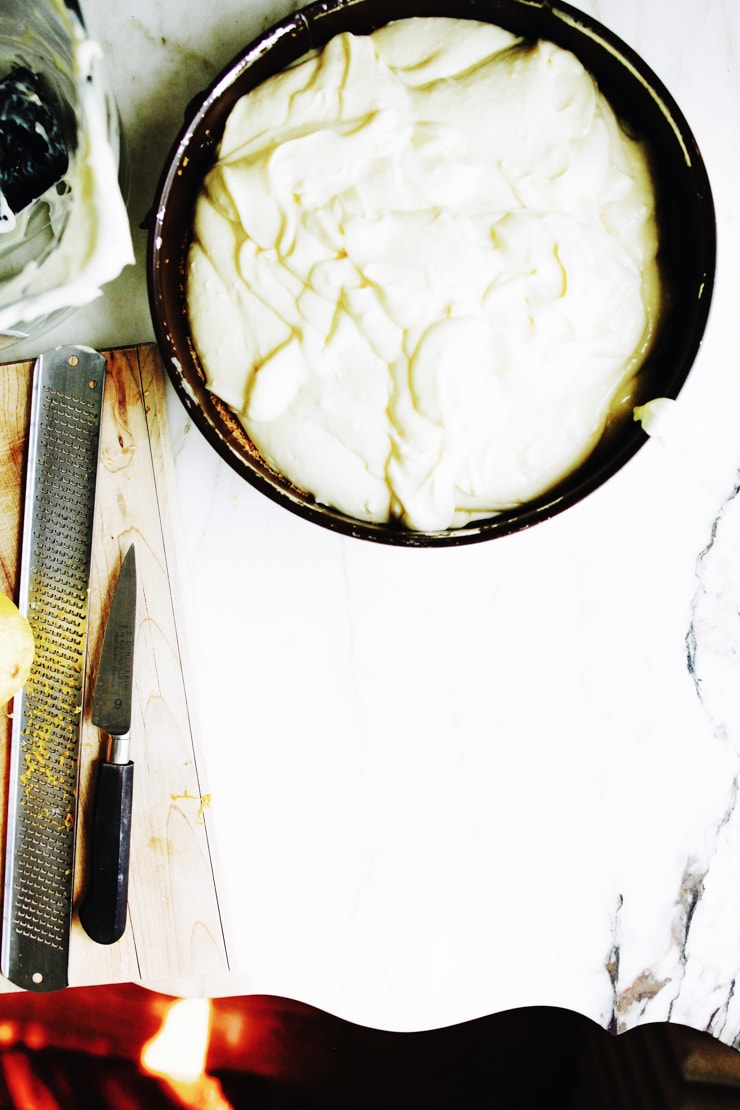 The Cheesecake Filling
Now, for the base of all bases—the cheesecake filling. It's richer than a New York socialite and packs tons of flavor: Finely grated orange and lemon zest are folded into an incredibly rich mixture of eggs, sour cream, cream cheese, and sugar. A little bit of vanilla also makes its appearance and that's all she basically wrote. The filling is poured over a chilled graham cracker crust and the pan is placed into the oven for a little over an hour, with some temperature adjustments made. No water bath here.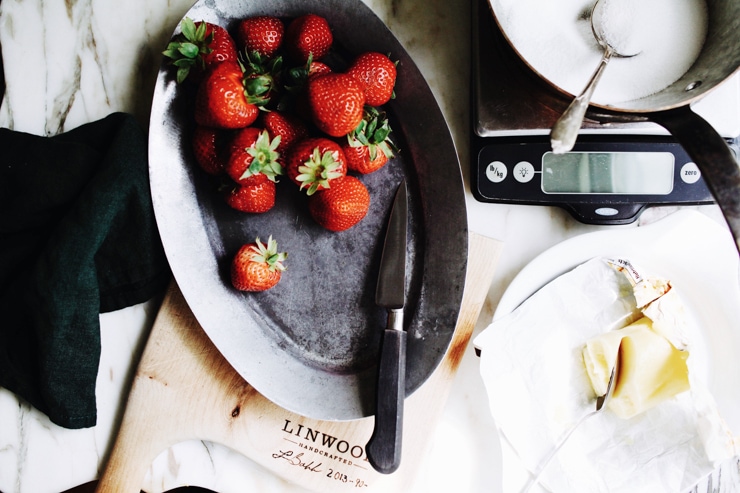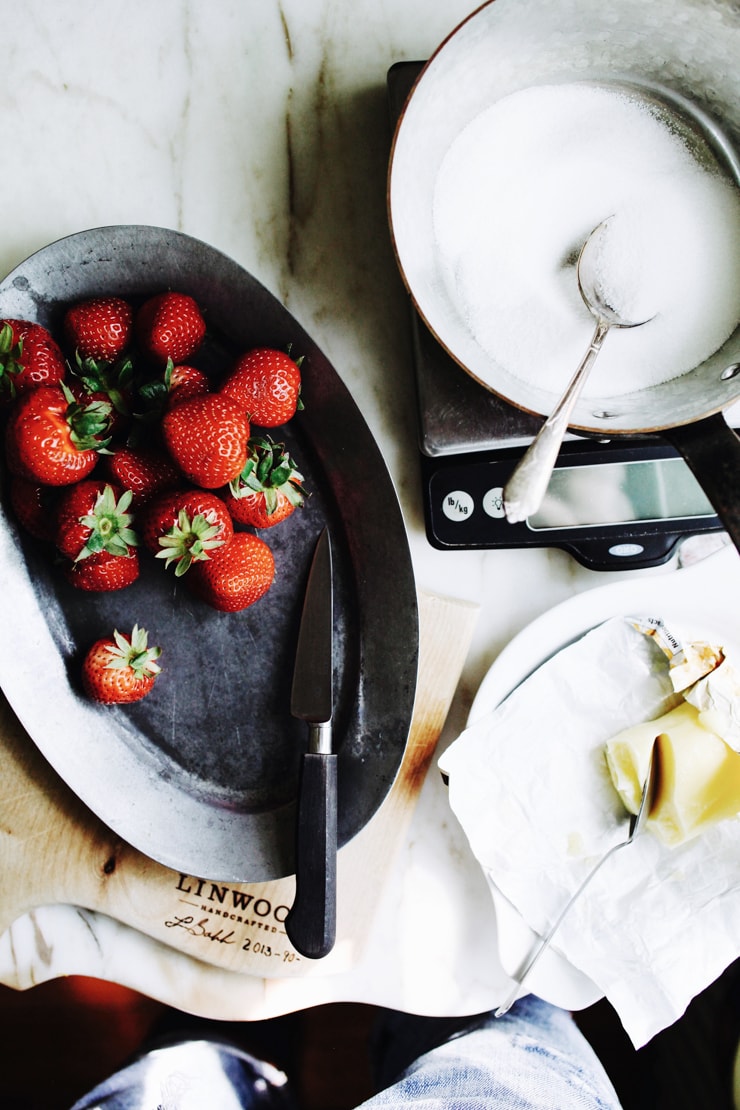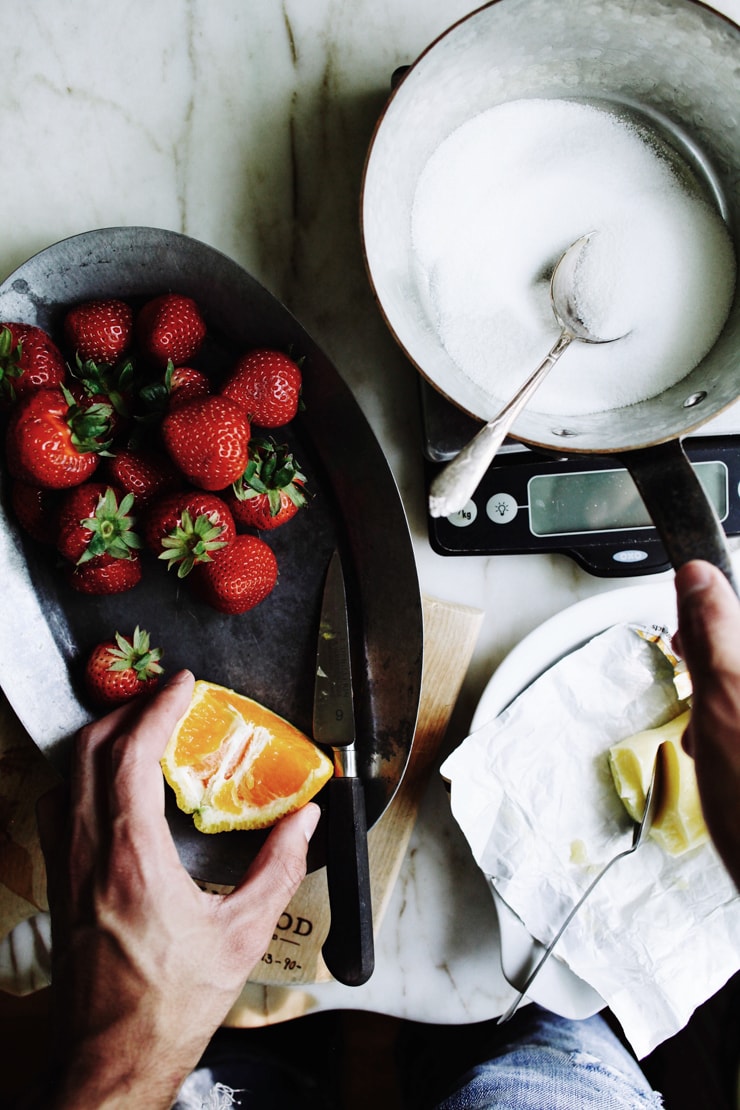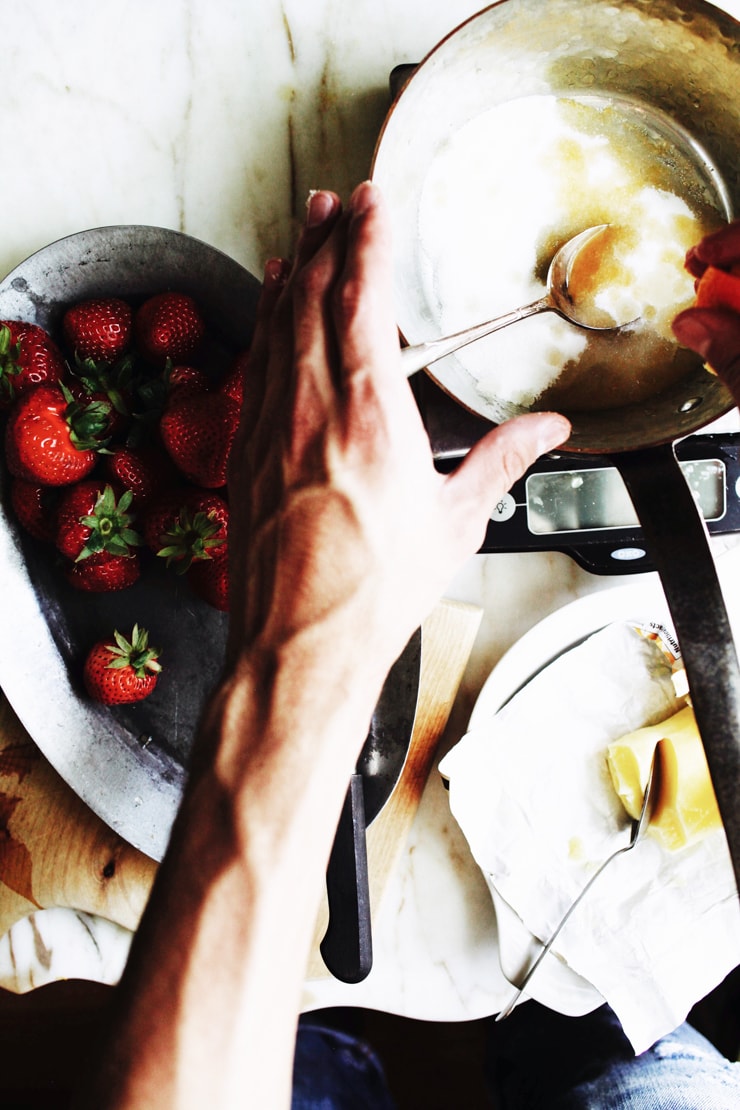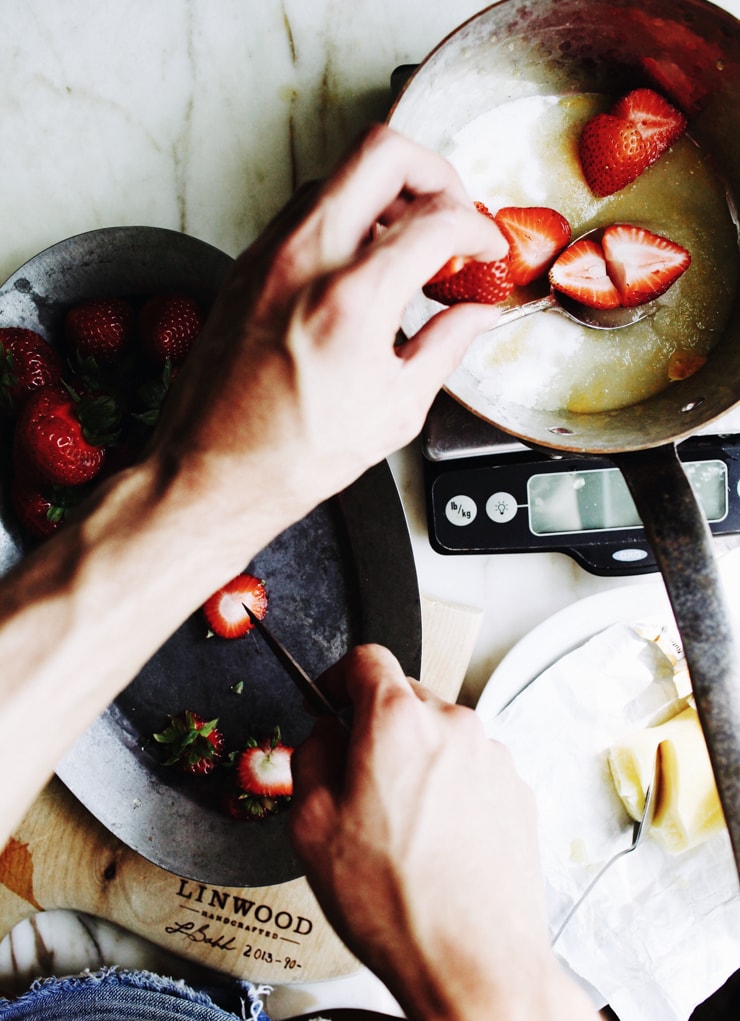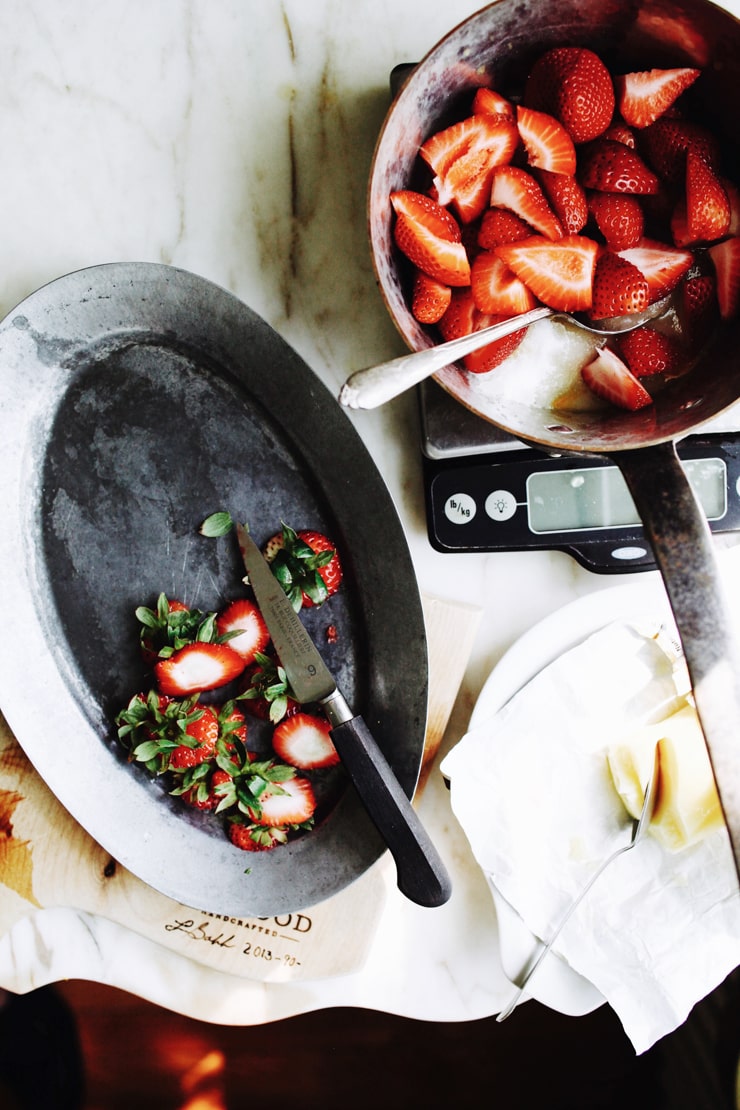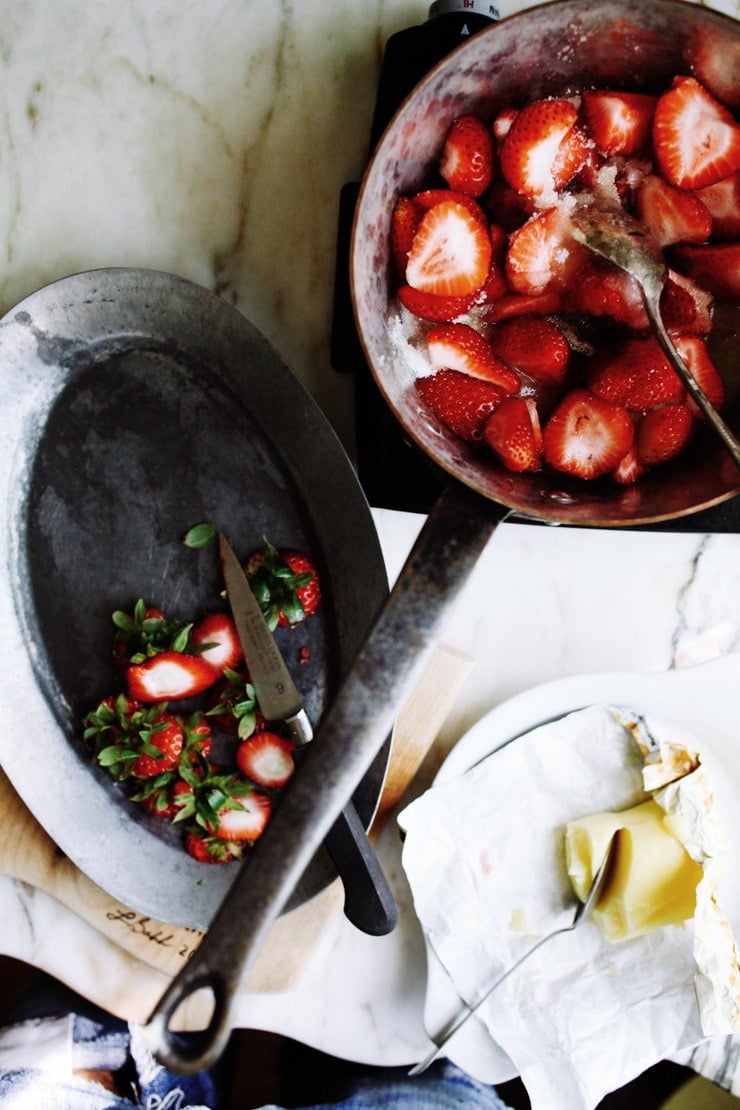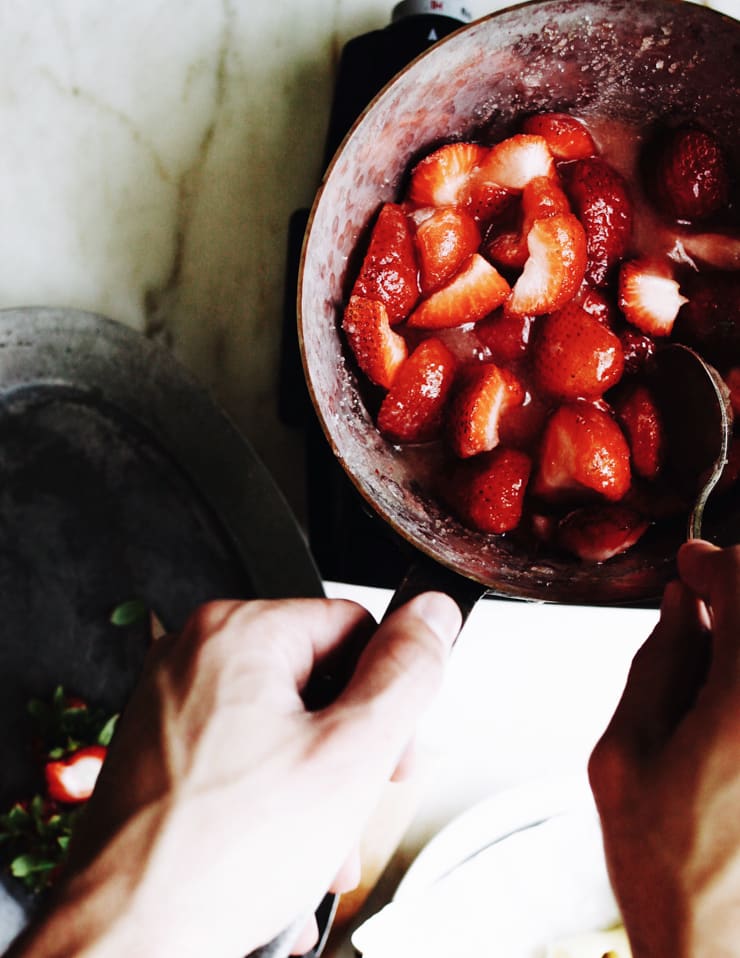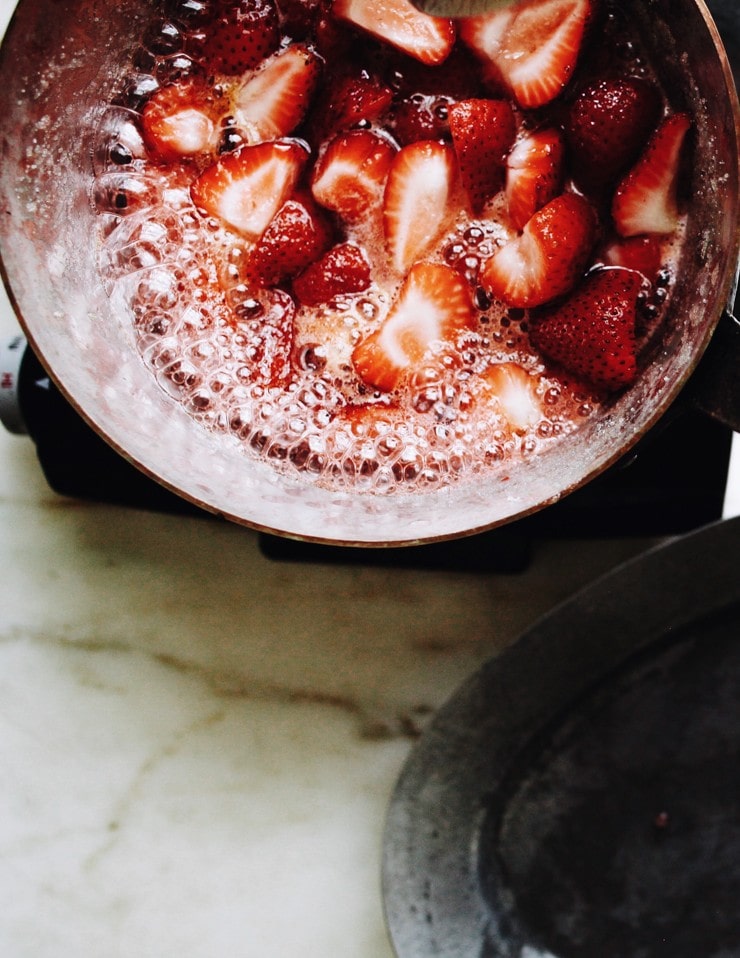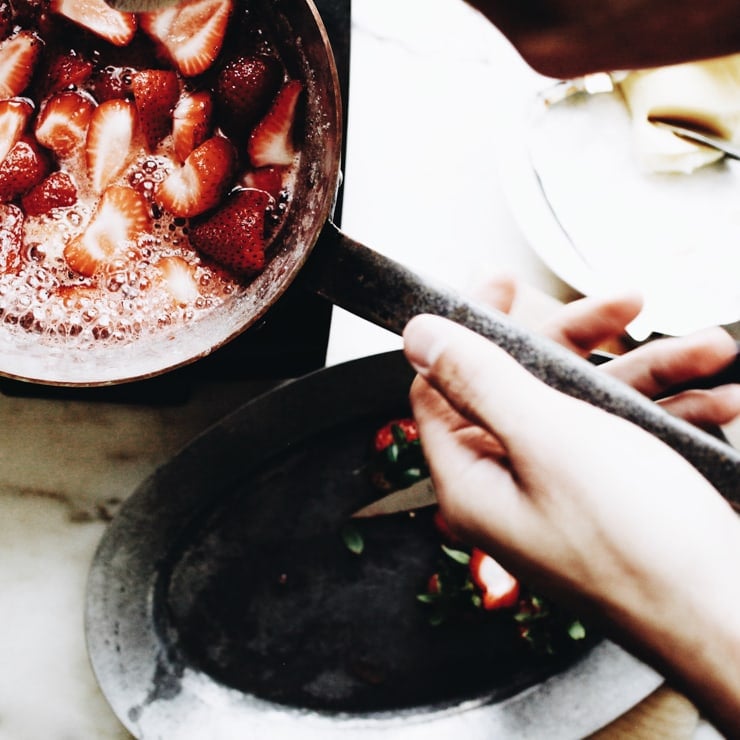 Once it's out of the oven, quite a bit of patience is needed to cool the cheesecake down. I suggest baking a cheesecake after work because you'll be asleep as it chills in the refrigerator for several hours (I'm impatient, so it helps a bit), but do as you wish of course!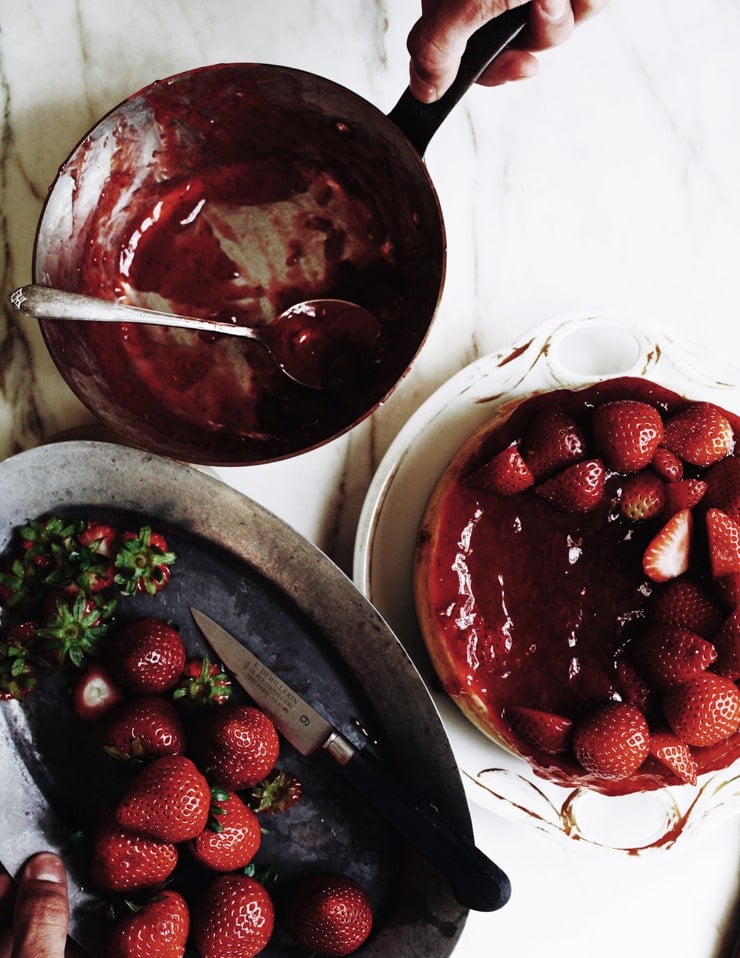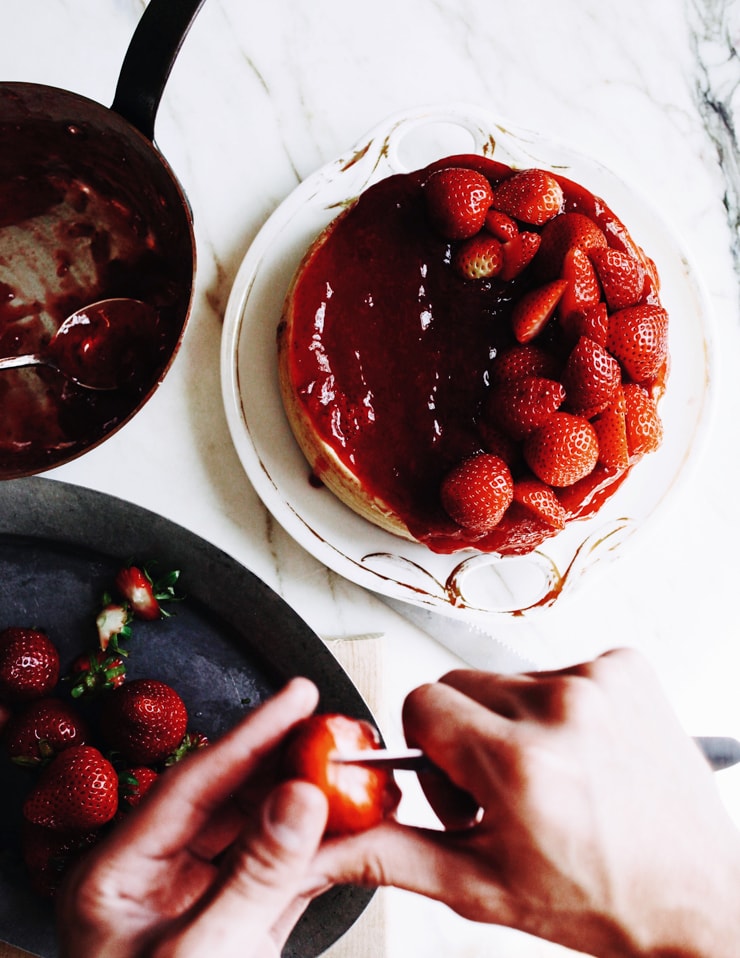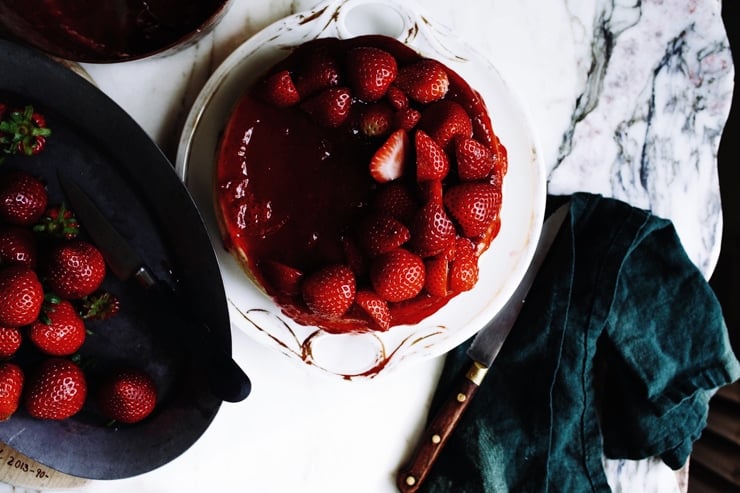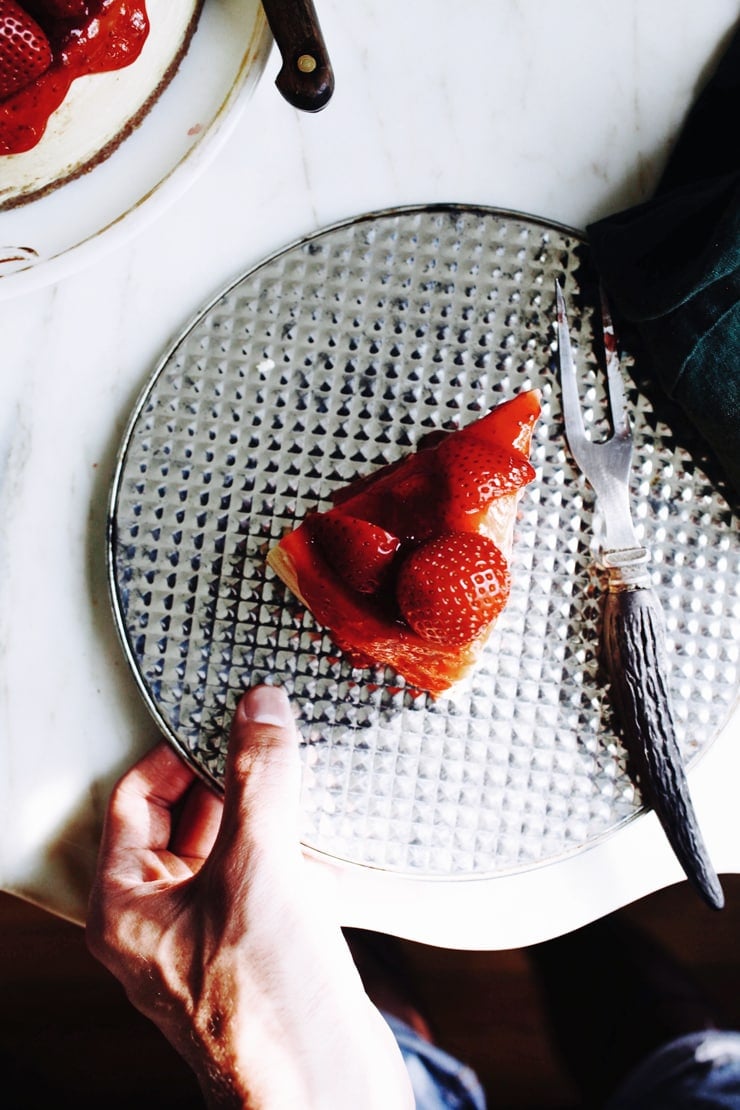 But once cooled…The fun stuff happens right before serving: The jam is warmed up a bit and poured over the cheesecake and fresh berries are casually placed onto the top of the cake (because one can never have enough strawberries on a cheesecake in any form, in my honest and humble opinion). The cake itself keeps for about 5 days, but let's be honest—you'll want to share this with everyone you know, Golden Girls-style.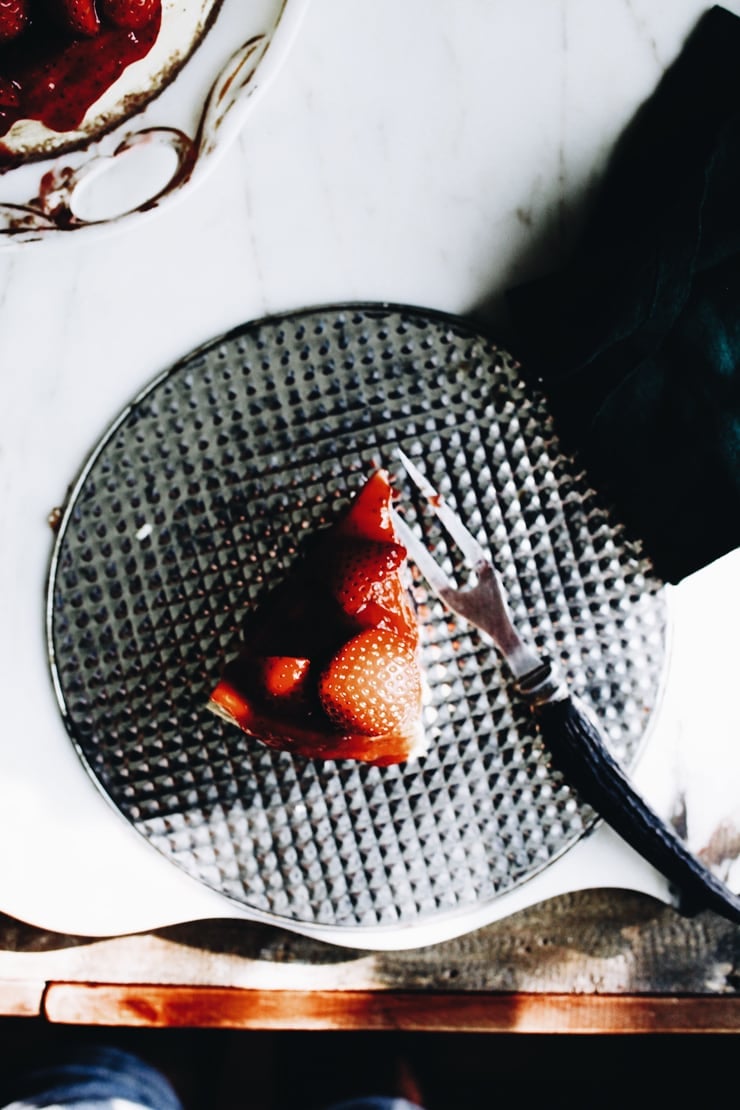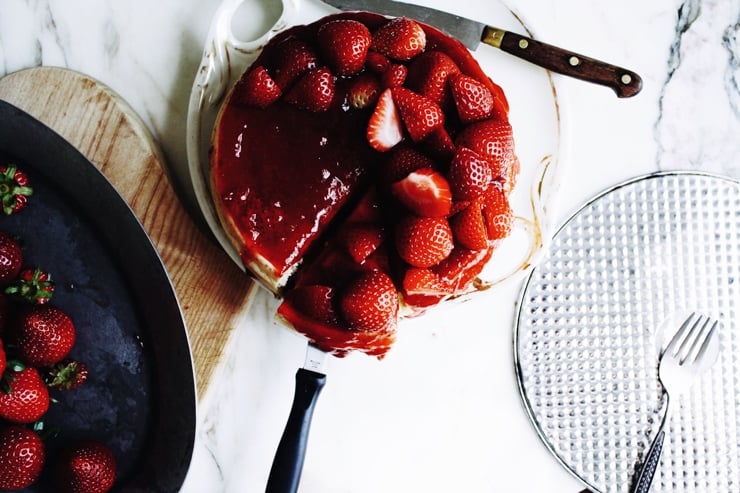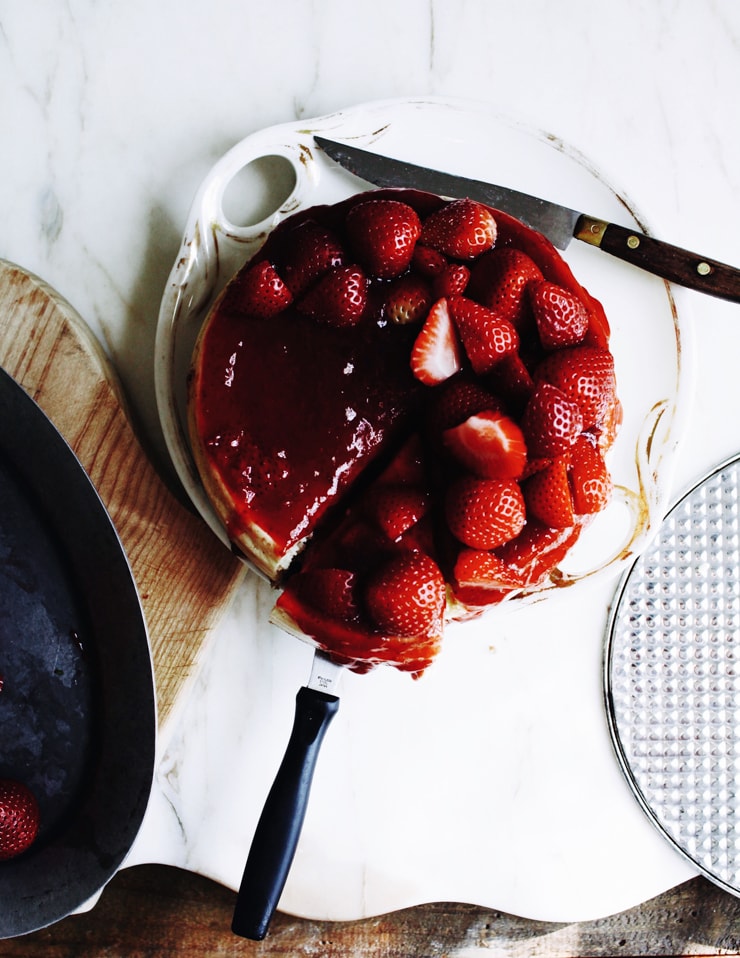 More Everyday Baking Recipes You'll Enjoy