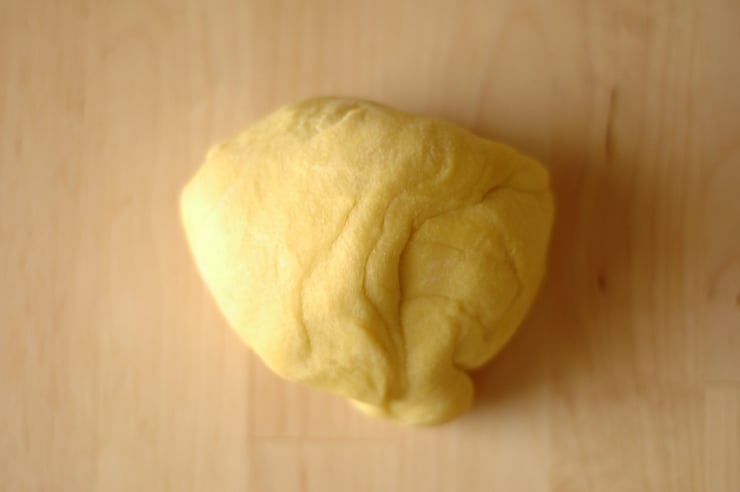 I have a confession to make. I am a pasta addict. There! An addict I tell you! And I am not ashamed to admit it. I am addicted to all things pasta. And there is one person to blame for this addiction- my late grandfather, William! Yes, he is the man who brought some Italian roots (roots that we don't even have, mind you!) into my blood. Once I was able to taste his famous pasta dishes, I was hooked on the stuff.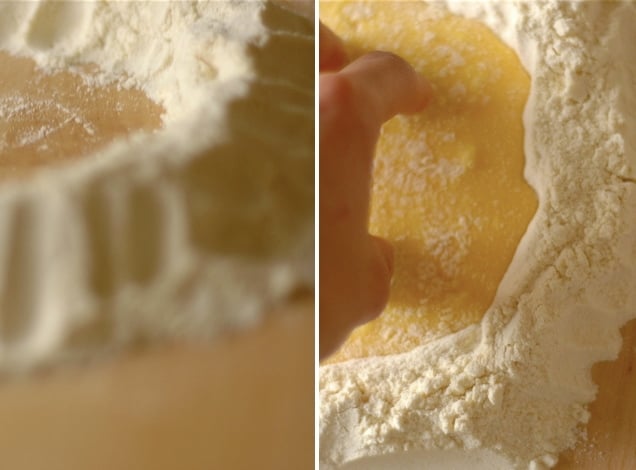 Whenever my grandparents would visit us, guess who asked for Grandpa William's pasta dish (which sadly has no name… He would just call it "es-Spaghetti" with his thick Spanish accent)? Yes,- ME!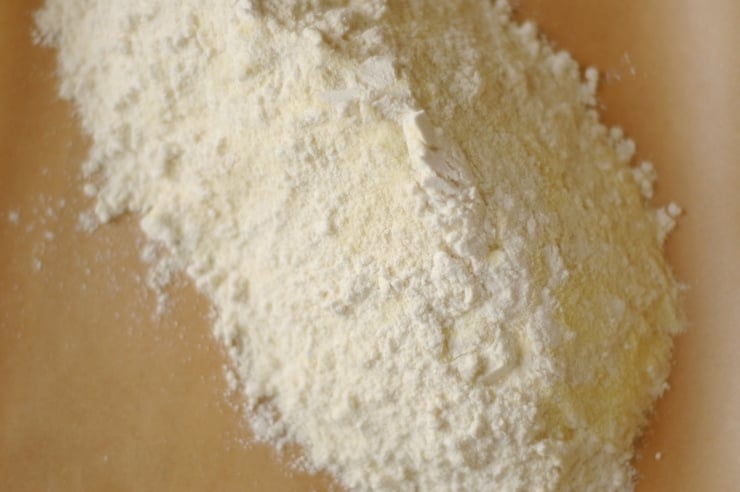 My grandfather was a firm believer in putting love into all of his dishes. And when he could make something from scratch to save a penny (and to make things taste better!), he'd do it. He'd make his own pasta from scratch, and roll it by hand.
Up until March of this year, I have been rolling out pasta by hand, just as my grandfather used to. And boy, can I tell you how much of a hassle that was! From kneading the dough, to getting the dough super thin would take forever, even when using the best techniques.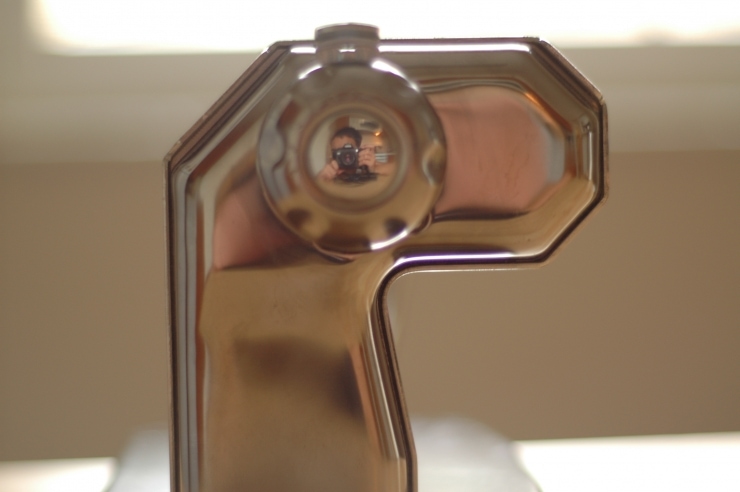 Luckily, recently, I was approached by Ashley of CSN. She asked if I was willing to review one of their products from one of their 200+ online stores.  I had taken a look around one of their online stores and found something that I knew would have mixed reviews about- A pasta machine that I had been drooling over for a while!
Pasta Machines are pretty straight forward, but when you are making pasta after a while on the machine, you'll start to know the pros and cons of it all. So, as promised, I will do a brief review, while still talking about pasta. I promise, I won't try to bore you with the review section of this post.
So, what do I think of this machine? It's absolutely perfect! It does what I want it to! AND it comes with a double cutter for spaghetti and fettuccine (which I have used successfully). The machine works like a charm and is very durable and reliable.
One con I have noticed about this machine (after making pasta about 15 times in it!), is the dial that switches to different settings. It's pretty darn slippery when you're trying to turn it with flour on your fingers, otherwise, I'd highly suggest purchasing this pasta machine.
Now, back to the pasta!
Where was I… Oh, rolling pasta by hand…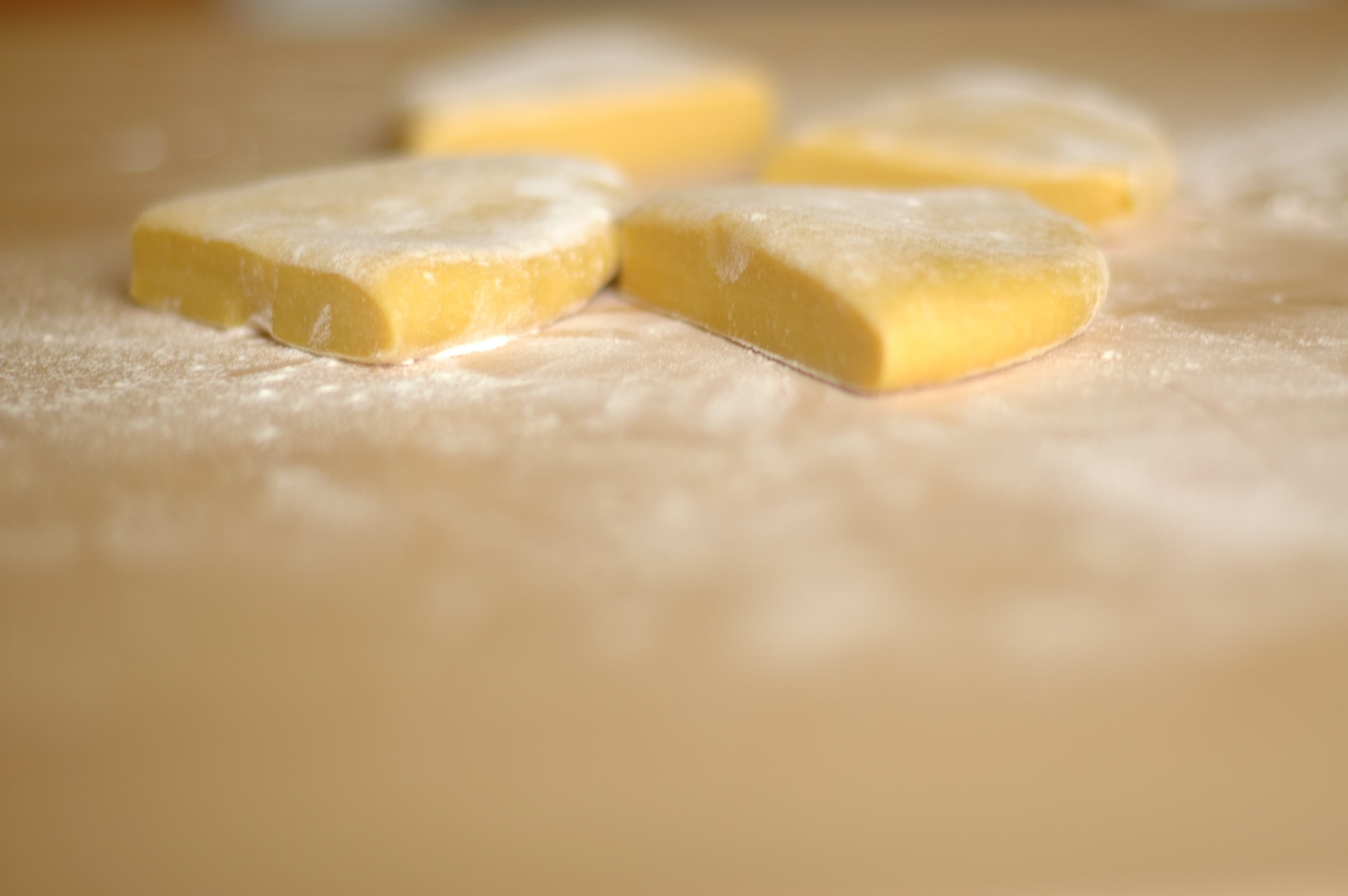 So, when rolling pasta by hand, I have learned that using only semolina flour to make your dough is going to kill you and will make you want to cry. Semolina flour is very high in gluten and will result in a very glutenous dough that will be extremely difficult to handle especially when it's sticking all over the place (even when you flour surfaces well!). Now, if you have one of those facy schmancy machines like I have now, using a pasta dough that's made only from semolina will be easy to roll out because you're not breaking your back trying to roll super-tough dough with a rolling pin.
BUT!
Yes, there's always a but!
Even though you have a machine to roll that 100% semolina flour dough, it's still likely to stick, and getting sticky dough off of pasta rollers is not fun! Trust me.
So, for this pasta dough "recipe," I have turned a great Thomas Keller recipe into something that I personally feel is a wee bit greater. How? I used a mixture of All-Purpose Flour and, yes, Semolina Flour. It results in a perfect, strong pasta dough full of flavor that regular 'ol All-Purpose flour doesn't give you, even when the recipe does call for seven yolks! Additionally, Thomas Keller calls for using a tablespoon of milk in his original recipe, if you have some dry white wine around (i.e. Pinot Grigio), feel free to use that instead of milk- it will give the dough a little pizazz!
Pasta Dough
Adapted from Thomas Keller via Epicurious, 1999
Yields about 14 ounces of dough

Who said that pasta dough making has to be difficult? It so isn't! All you need is a bit of patience, the right ingredients, and a bit of upper body strength, and you'll be on your way to pasta making heaven!

Ingredients:
⅔ Cups + 1 tblspn All-Purpose Flour (4oz)
½ Cups + 2 tblspns Semolina Flour (4oz)
6 large egg yolks
1 large egg
1 ½ teaspoons olive oil
1 tablespoon milk or dry white wine (i.e. Pinot Grigio)
Extra All-Purpose Flour for kneading

Preparation:
Mound the flour on a board or other surface and create a well in the center, pushing the flour to all sides to make a ring with sides about 1 inch wide. Make sure that the well is wide enough to hold all the eggs without spilling.

Pour the egg yolks, egg, oil, and milk into the well. Use your fingers to break the eggs up. Still using your fingers, begin turning the eggs in a circular motion, keeping them within the well and not allowing them to spill over the sides. This circular motion allows the eggs to gradually pull in flour from the sides of the well; it is important that the flour not be incorporated too rapidly, or your dough will be lumpy. Keep moving the eggs while slowly incorporating the flour. Using a pastry scraper, occasionally push the flour toward the eggs; the flour should be moved only enough to maintain the gradual incorporation of the flour, and the eggs should continue to be contained within the well. The mixture will thicken and eventually get too tight to keep turning with your fingers.

When the dough begins thickening and starts lifting itself from the board, begin incorporating the remaining flour with the pastry scraper by lifting the flour up and over the dough that's beginning to form and cutting it into the dough. When the remaining flour from the sides of the well has been cut into the dough, the dough will still look shaggy. Bring the dough together with the palms of your hands and form it into a ball. It will look flaky but will hold together.

Knead the dough by pressing it, bit by bit, in a forward motion with the heels of your hands rather than folding it over on itself as you would with a bread dough. Re-form the dough into a ball and repeat the process several times. The dough should feel moist but not sticky. Let the dough rest for a few minutes while you clean the work surface.

Dust the clean work surface with a little flour. Knead the dough by pushing against it in a forward motion with the heels of your hands. Form the dough into a ball again and knead it again. Keep kneading in this forward motion until the dough becomes silky-smooth. The dough is ready when you can pull your finger through it and the dough wants to snap back into place. The kneading process can take anywhere from 10 to 15 minutes. Even if you think you are finished kneading, knead it for an extra ten minutes; you cannot overknead this dough. It is important to work the dough long enough to pass the pull test; otherwise, when it rests, it will collapse.

Double-wrap the dough in plastic wrap to ensure that it does not dry out. Let the dough rest for at least 30 minutes and up to 1 hour before rolling it through a pasta machine. The dough can be made a day ahead, wrapped and refrigerated; bring to room temperature before proceeding.