Flavorful and easy Chinese Scallion Pancakes recipe. This recipe results in the best flaky, delicious, and absolutely addicting scallion pancakes ever!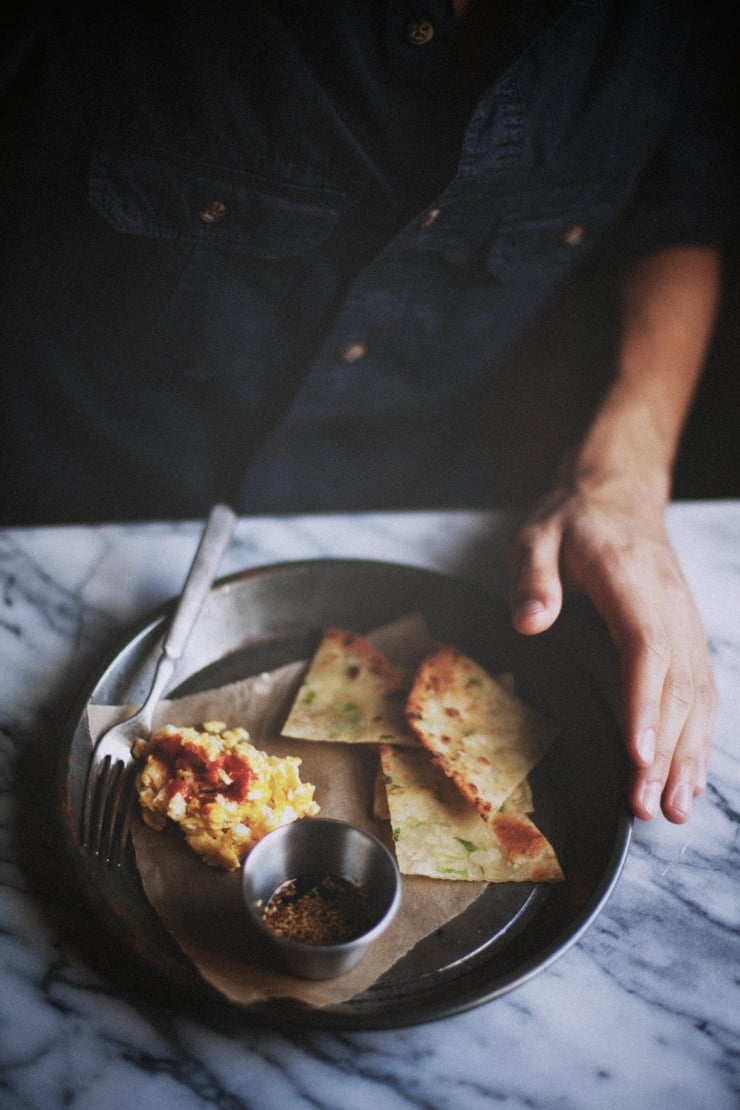 Before I get to talking about how amazing this scallion pancakes recipe is, I'd like to take a shot at collecting many thoughts from the past month– thoughts that need to be shared "out-loud" with you. They're updates on life, a behind-the-scenes project, and much more. I'll do my best not to leave anything out, but if I do, I'll most likely remember for my next post.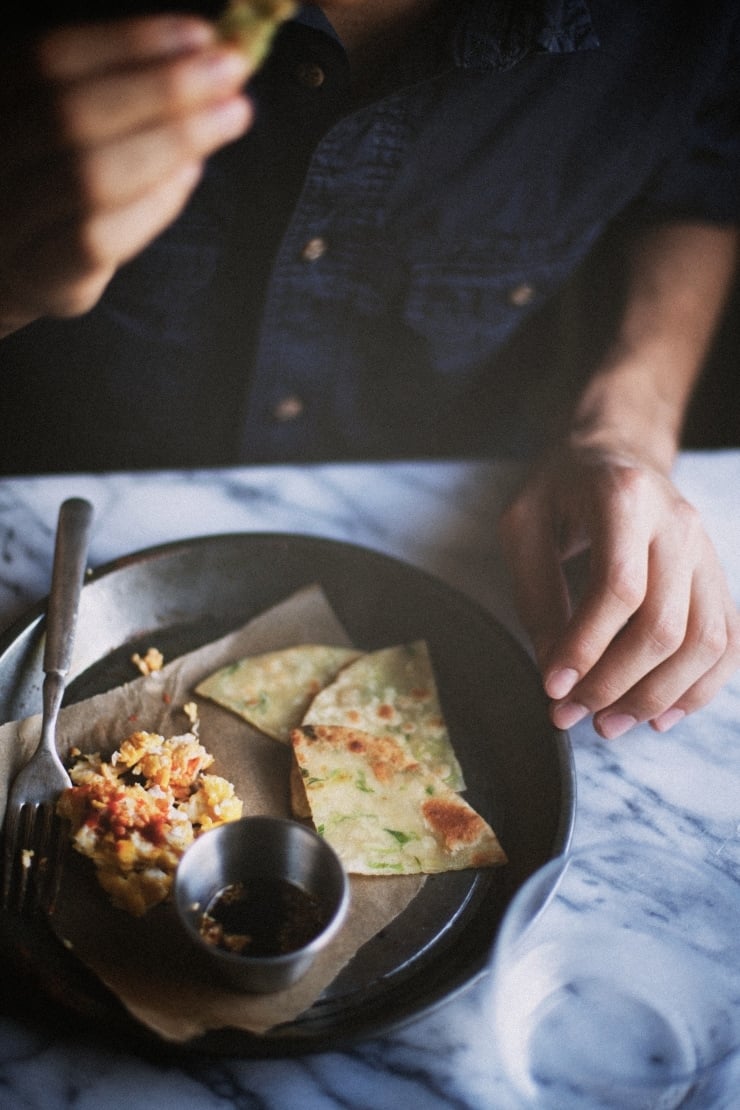 So, before anything, I'd like to share one of the behind-the-scenes projects I've been helping work on with Anita and Stephanie, two very talented folks that you may already know. It's an idea that Anita and Stephanie created over dessert one day– Sated Magazine. A lot of hard work and love has been poured into the beautiful design, photography, and writings for the magazine. The first issue is about one of my favorite subjects– dark chocolate!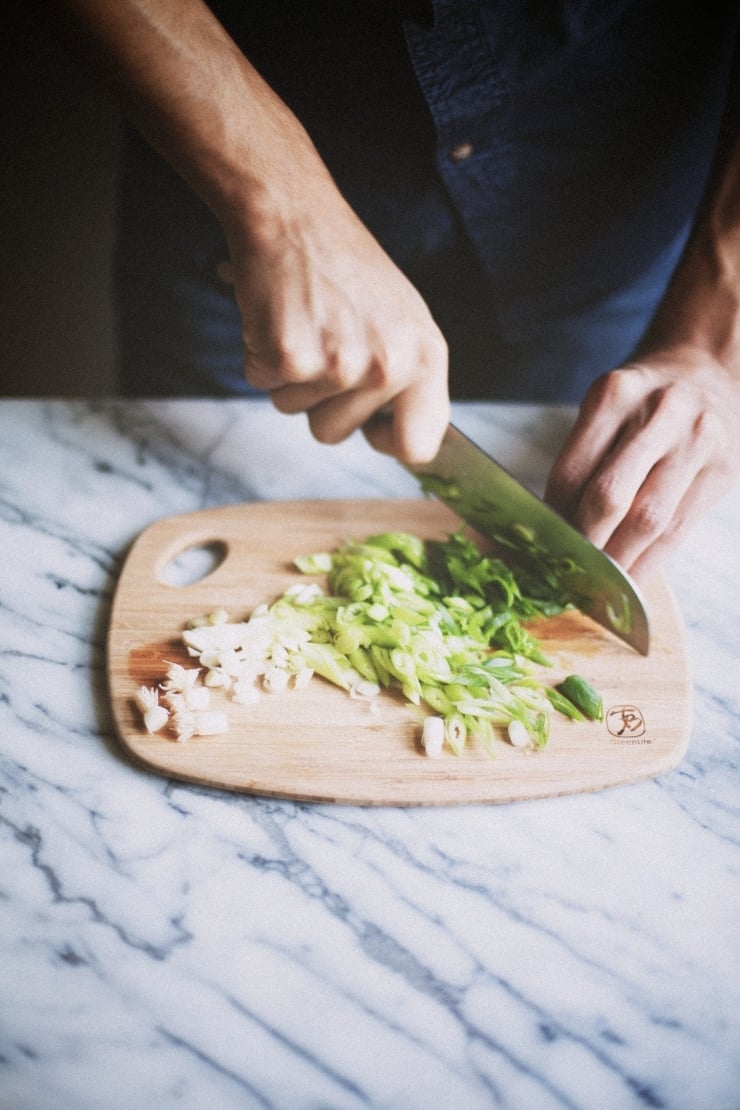 Now, I'm bouncing around a bit, but my excitement has gotten the best of me! Sated Magazine is, as Stephanie wonderfully puts it, "a gastronomy publication" dedicated to sharing beautiful photos, great recipes, informative articles, and our obsessions with food.
I cannot share more than I have about the first issue (hey, you get this great scallion pancake recipe!), as we'd all like to leave you a bit surprised, but I can say this much: the big launch for the magazine is soon, and we'd love if you could start following the Sated Magazine Blog, the official Sated Magazine Twitter feed, and of course, be sure to sign-up for the Sated Magazine mailing list. Once we have copies hot-off-the-press, we'll be sure to let you know, so you can order yourself (and your friends) some copies!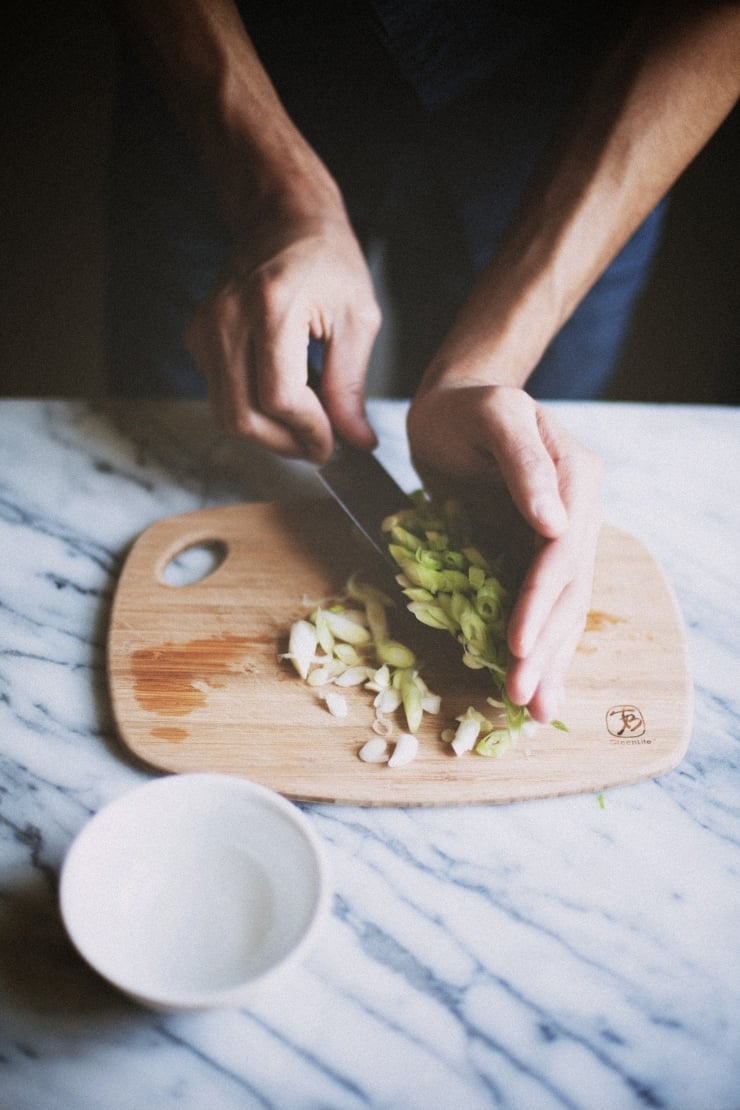 The last time we spoke, I mentioned that I'd be taking a trip to San Francisco; I'd like to thank all of you who wrote in and sent me great lists of places to dine at and visit! The trip was wonderfully productive and inspiring. I met with so many great folks: Julie, Irvin & A.J., Kimberley, Heidi, Stephanie, Prerna, Anita, Sabrina, Greg, Pamela, Shauna, and of course– the great folks at Chronicle Books and Driscoll's Berries! I dined at many great places, and I found myself at The Ferry Building a couple times each day.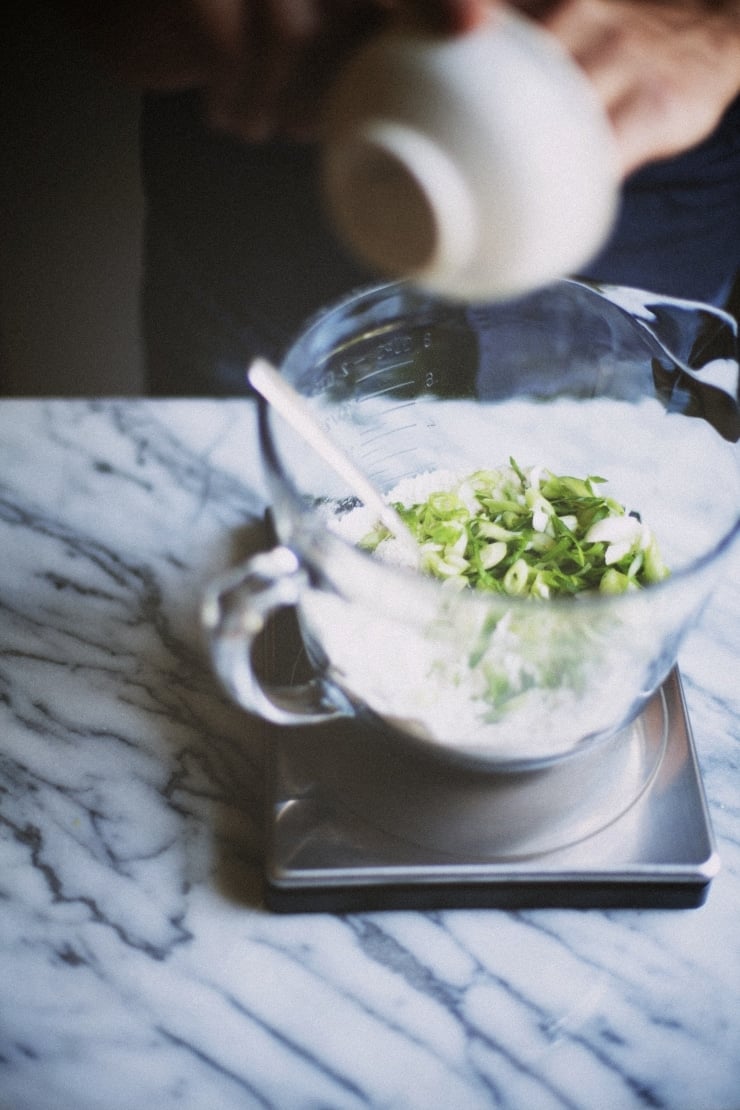 The morning that I had to leave for my trip, while packing all of my stuff up, I came to the realization that I've an addiction to buying good cookbooks and that I could barely fit all of the cookbooks I'd bought during my trip. I'm talking about the kind of cookbooks make you swoon over the gorgeous photographs and beautiful writing. The ones with recipes that constantly give inspiration, and have you going back to cook more and more.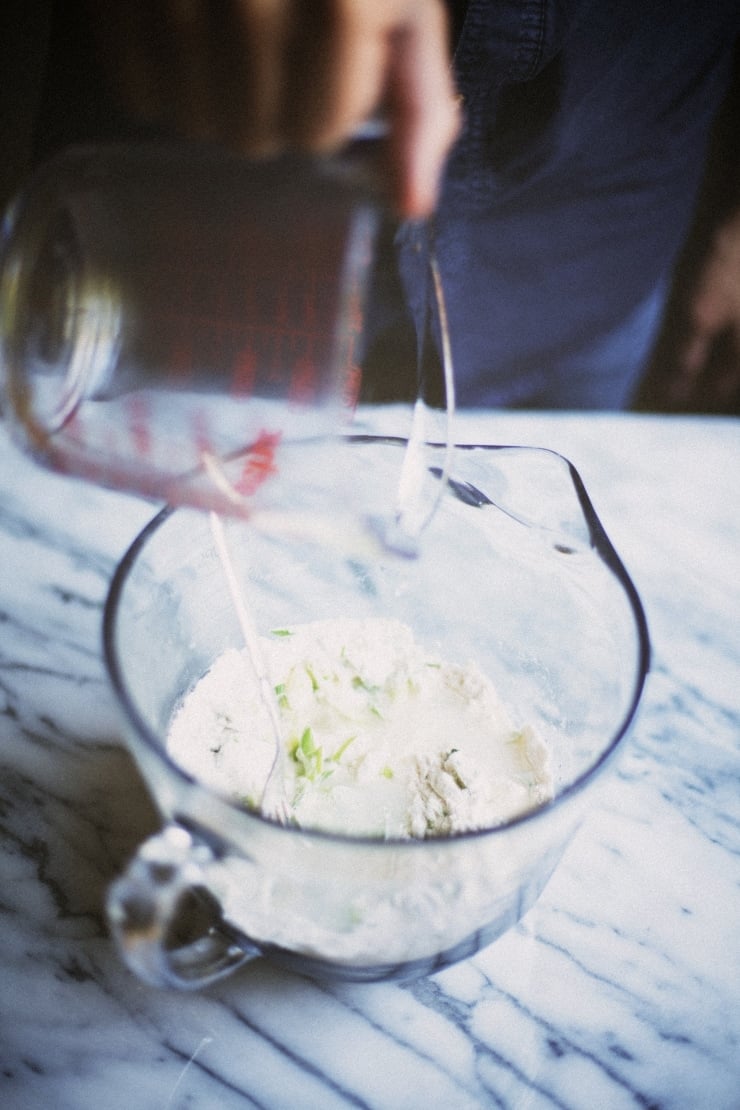 Easy Chinese Recipes
One book I've had in my kitchen for many months now, is my friend, BeeYinn Low's cookbook, Easy Chinese Recipes. I'm sure many of you know Bee from her very popular Asian food site, Rasa Malaysia. Bee, as many of you know, knows what good food is, and I'm so glad to say that I know such an inspiring and hard-working author as Bee!
In her first book, Easy Chinese Recipes, you'll find authentic, simple, and mouthwatering Chinese recipes. Not only is the book filled with great go-to recipes, it is filled with beautiful photographs and step-by-step photographs of dishes that require a bit of a visual explanation. One recipe, in particular, that I've been making (at my family's request) almost twice a week for the past couple months has been her Scallion Pancakes recipe.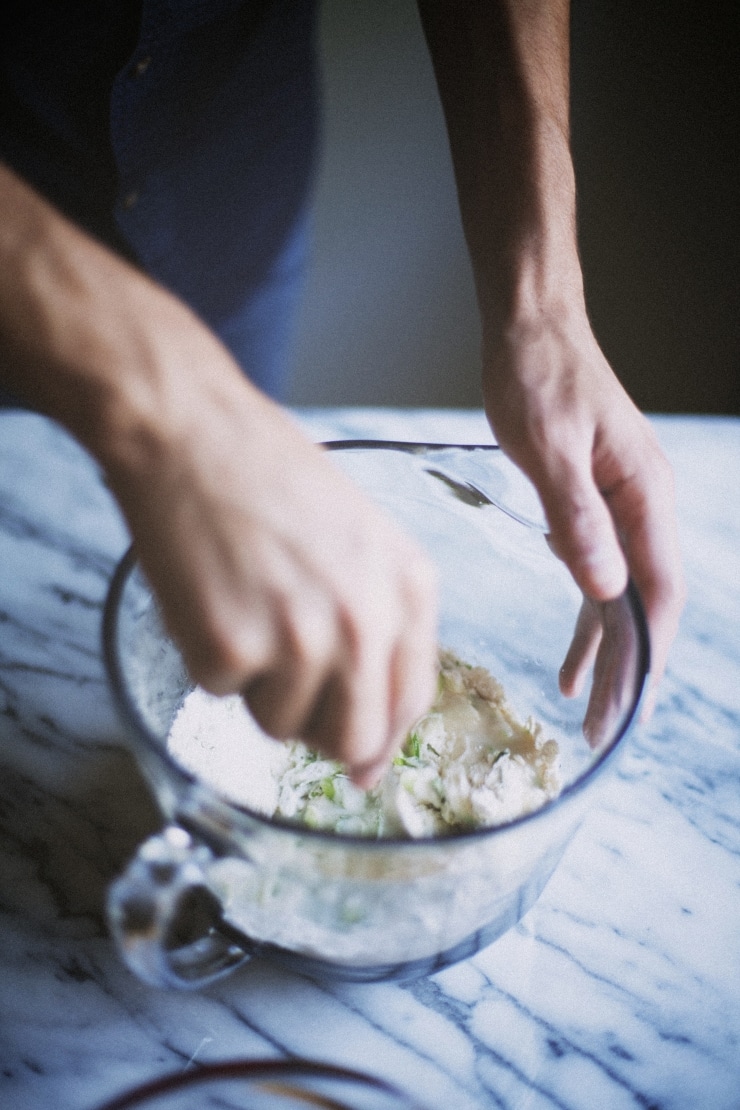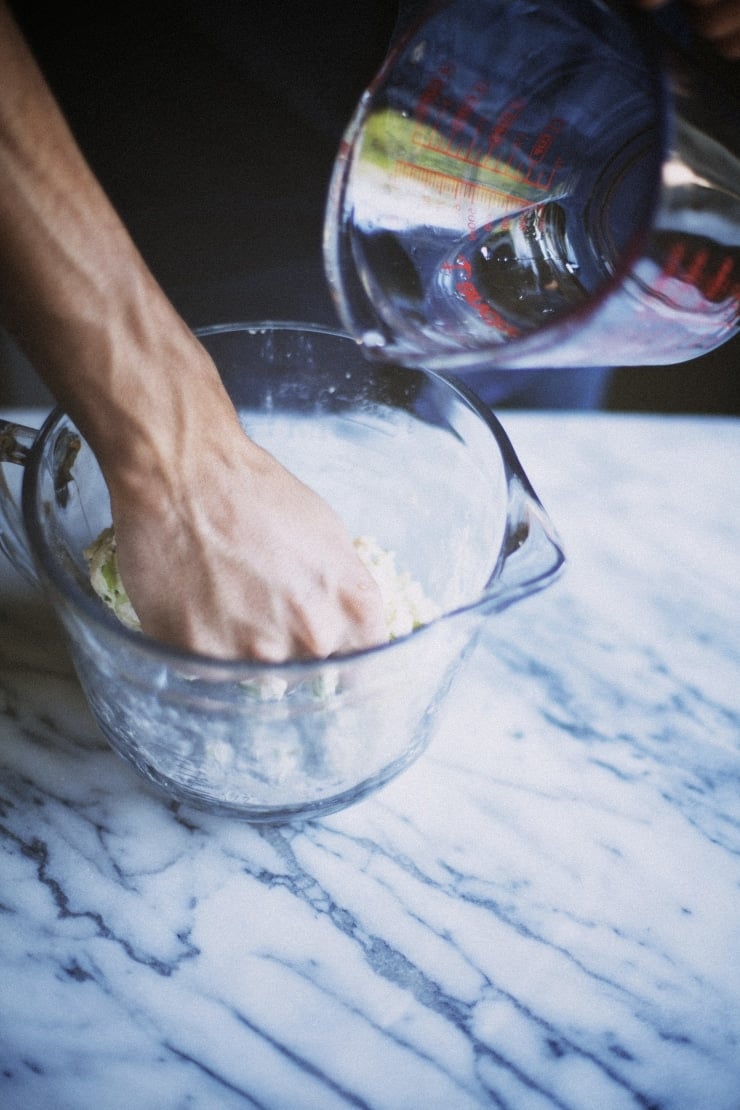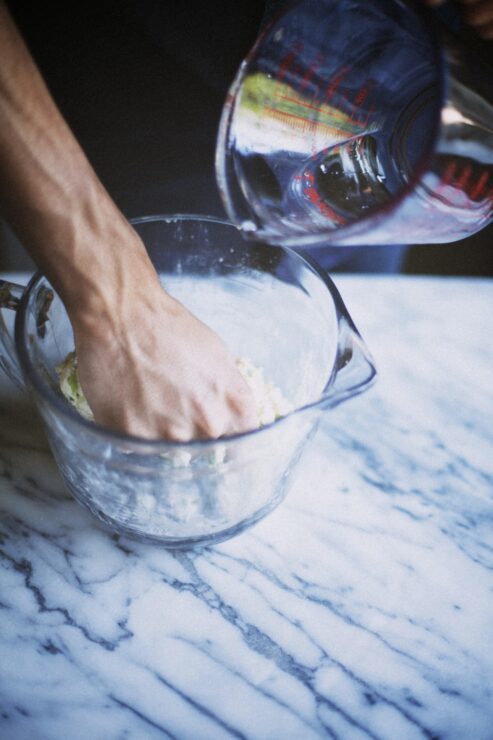 Scallion Pancakes Recipe
You'd think that after making and eating the scallion pancakes on a regular basis would have left us bored, but they say that the simplest recipes are the ones you find yourself constantly going back to. It's recipes like Bee's Chinese Scallion Pancakes recipe, well– all of the recipes in her book, that have you going back to cook your favorites!
Bee's green and gold-freckled Chinese scallion pancakes are simple to put together. They are a tiny bit laborious, but very simple, as the only laborious part of making the pancakes is rolling them out, which I find rather relaxing.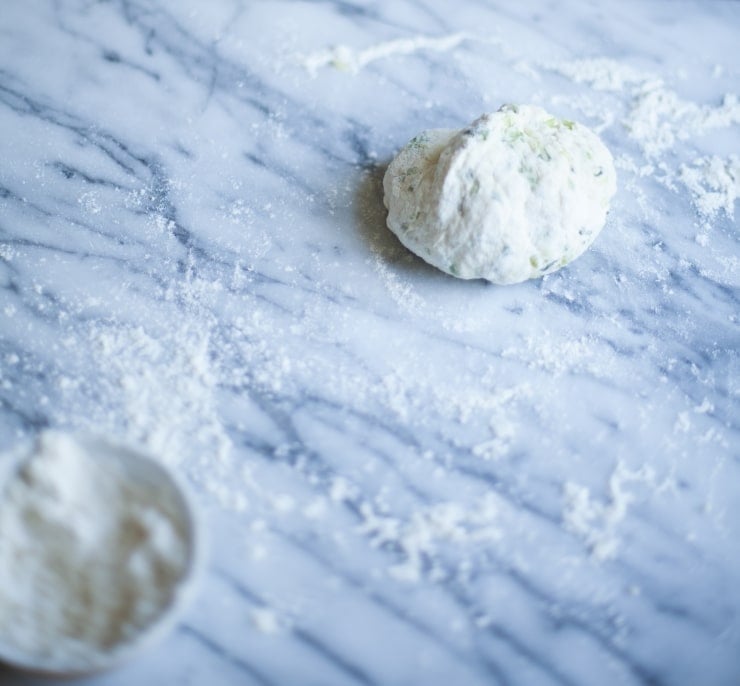 Ingredients For Scallion Pancakes
Technically speaking, this recipe only requires 5 ingredients! It doesn't take much to make these Chinese scallion pancakes, which is what makes these beauties so appealing!
All-Purpose Flour- this, aside from the scallions and water, is one of the most important ingredients for these scallion pancakes. A good quality flour makes all the difference
Fine Grain Sea Salt – the smallest amount, just to add flavor and balance the flavor of the scallion pancakes
Scallions – green onions work well, too. This is the basis of all the flavor of these easy scallion pancakes. In my book, the more the better!
Hot Water – recently boiled is best, as this helps form this magical dough for the scallion pancakes.
Oil- For frying. I suggest using any neutral-tasting oil such as sunflower oil, safflower oil, corn oil, canola oil, vegetable oil, or peanut oil. Avoid using olive oil as it lends an odd taste to the scallion pancakes
How to Make Scallion Pancakes
These Chinese scallion pancakes start off with mixing together a small mound of snow white flour, a bit of fine grain sea salt, and jade shards of scallion. Soon after, some water is brought to a boil, and slowly poured into the green-freckled flour mixture.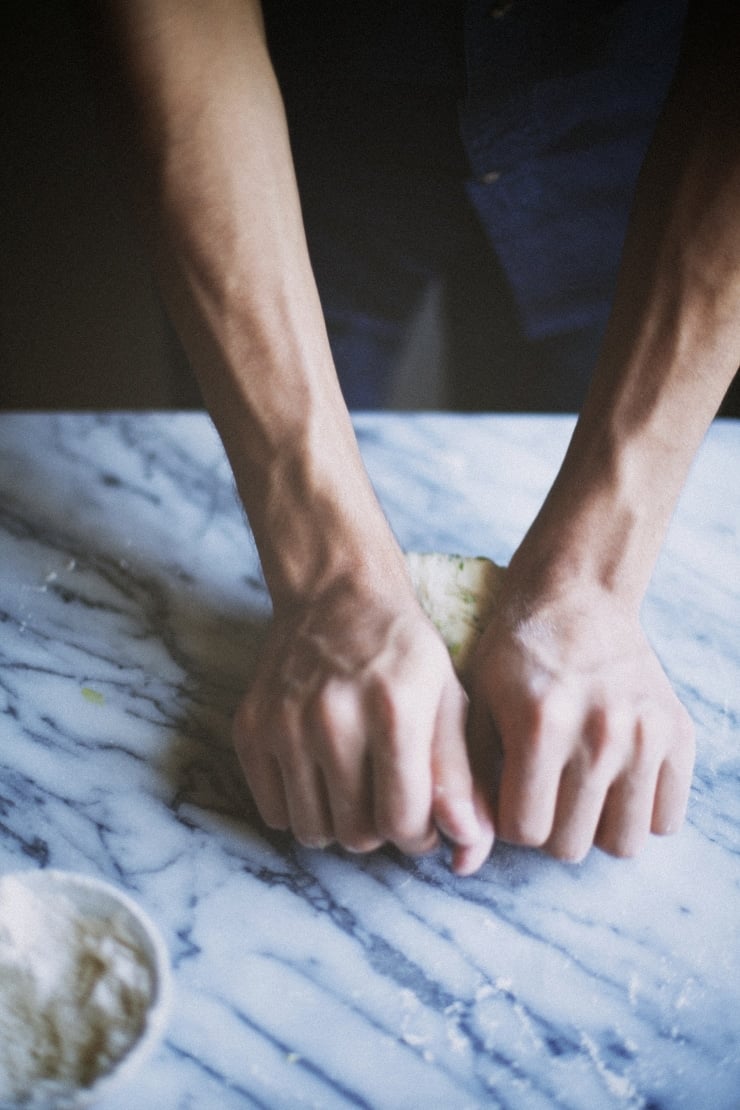 Once mixed together, the shaggy mess is kneaded for about ten minutes, until round and smooth.
The dough is covered with plastic wrap, or a damp cloth, and left to rest for 30-minutes on the work bench.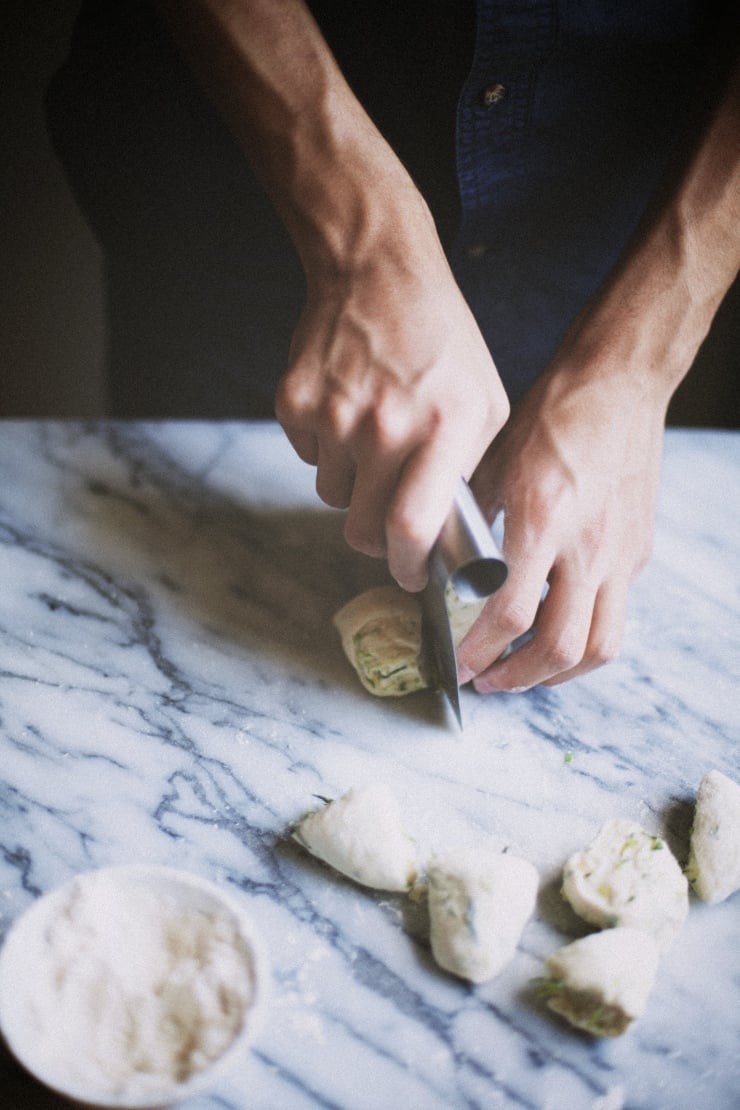 After thirty minutes, the dough is divided, and shaped into rounds. Once divided, the rounds are sprinkled with flour, and are rolled out into 1/4-inch thick circles (I prefer my pancakes slightly thinner when eating the pancakes with something like a fried egg, or scrambled eggs; when it's the main dish, I prefer to keep them thick), and are then cooked in a skillet filled with some oil, until blushing with gold. And that's all she wrote!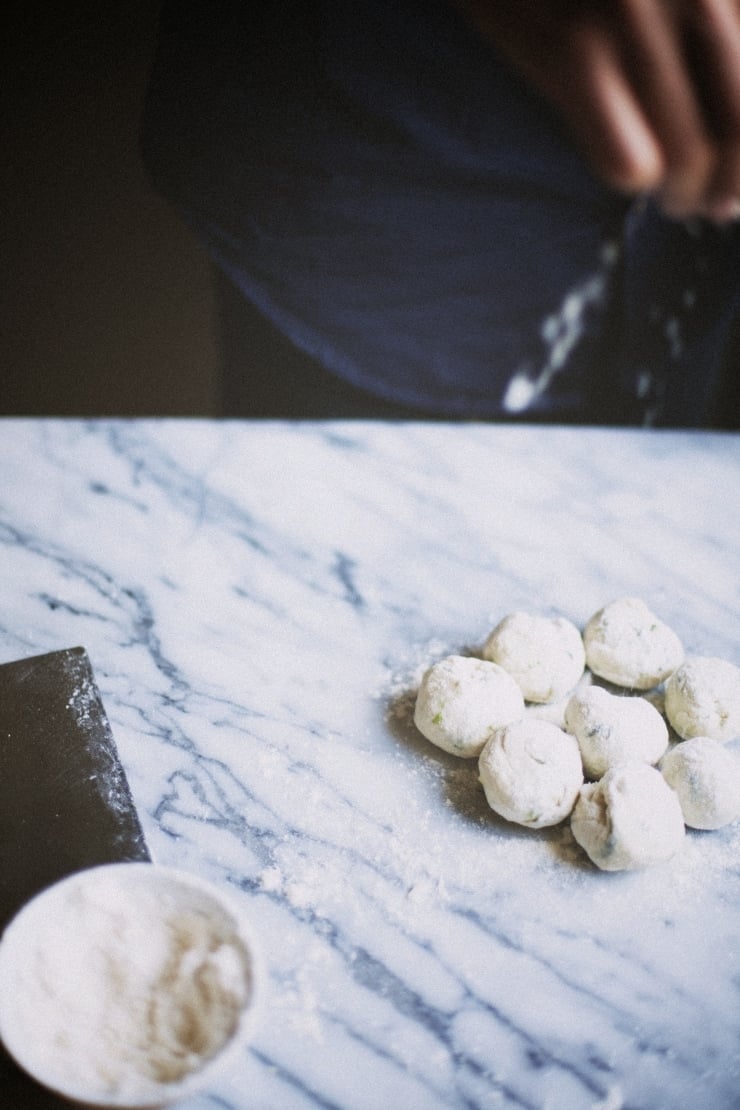 I know I'm bouncing around a bit, but I'd like to address something that's been bothering me– I know I promised to set some sort of weekly posting schedule in stone, but thanks to camera and computer issues, I've been a little behind schedule, but I'll make up for that.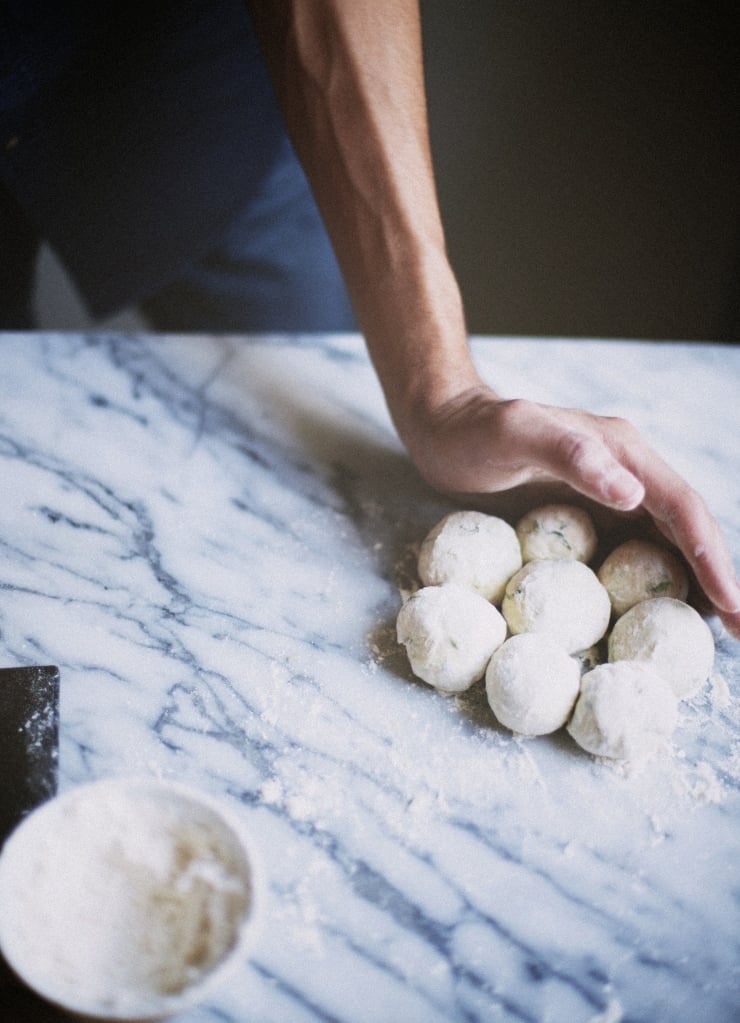 I've a new camera, some new software, and I'm hoping to milk it for all its got. I'm still trying to adjust to the photo editing software and my new camera (I switched from Nikon to Canon– big jump!), so please bear with me as I try to share more with you.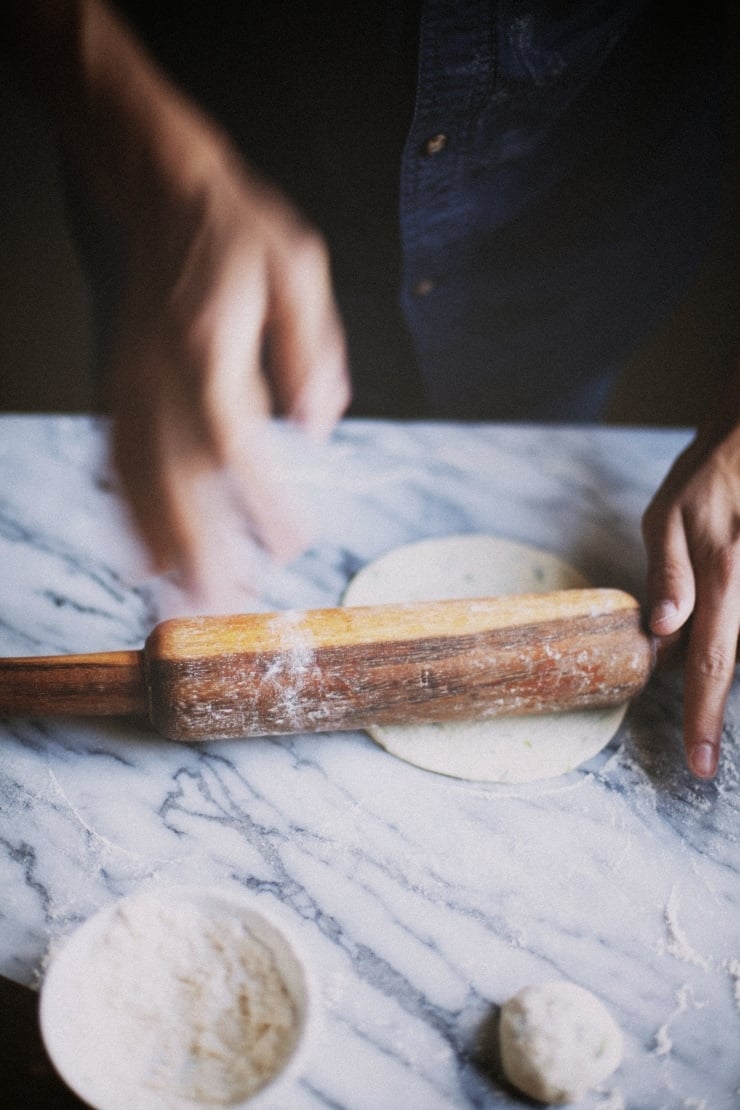 As another side note, I'd also like to say that The Sophisticated Gourmet recently turned three-years-old a few weeks ago (celebration post next week- promise!). Here's to many more years, my lovely friends!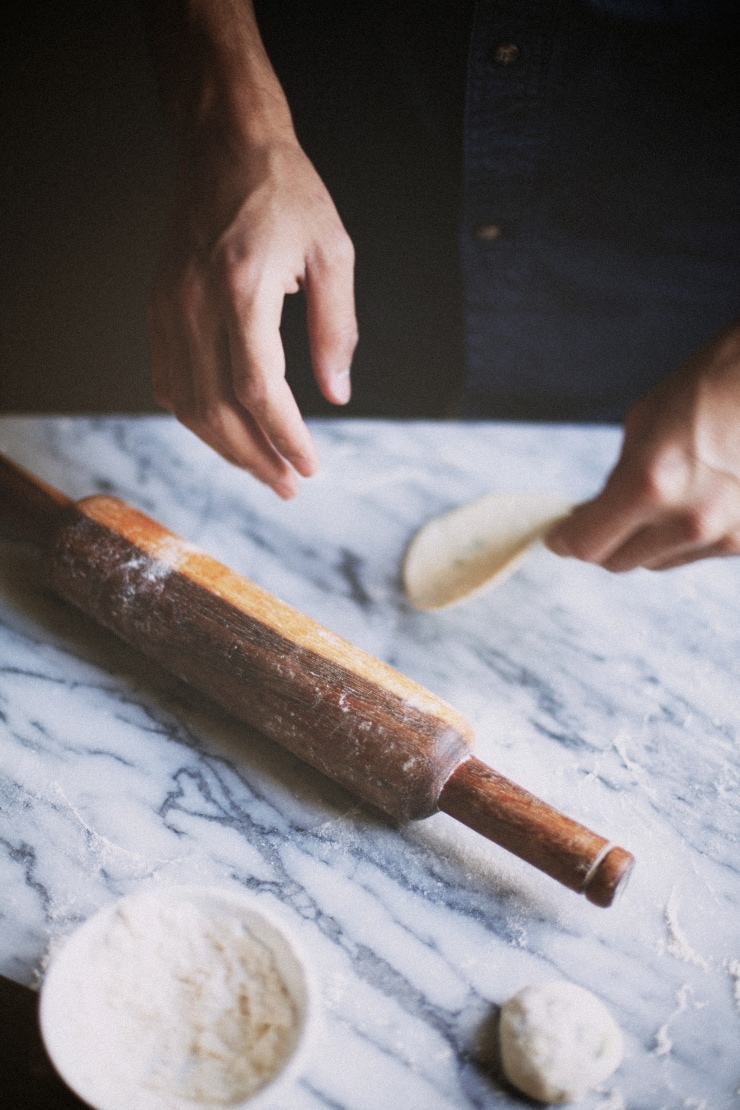 Now, go make some scallion pancakes and be sure to pickup a copy of Bee's book, Easy Chinese Recipes— you'll love it! :)
More Content You'll Love: