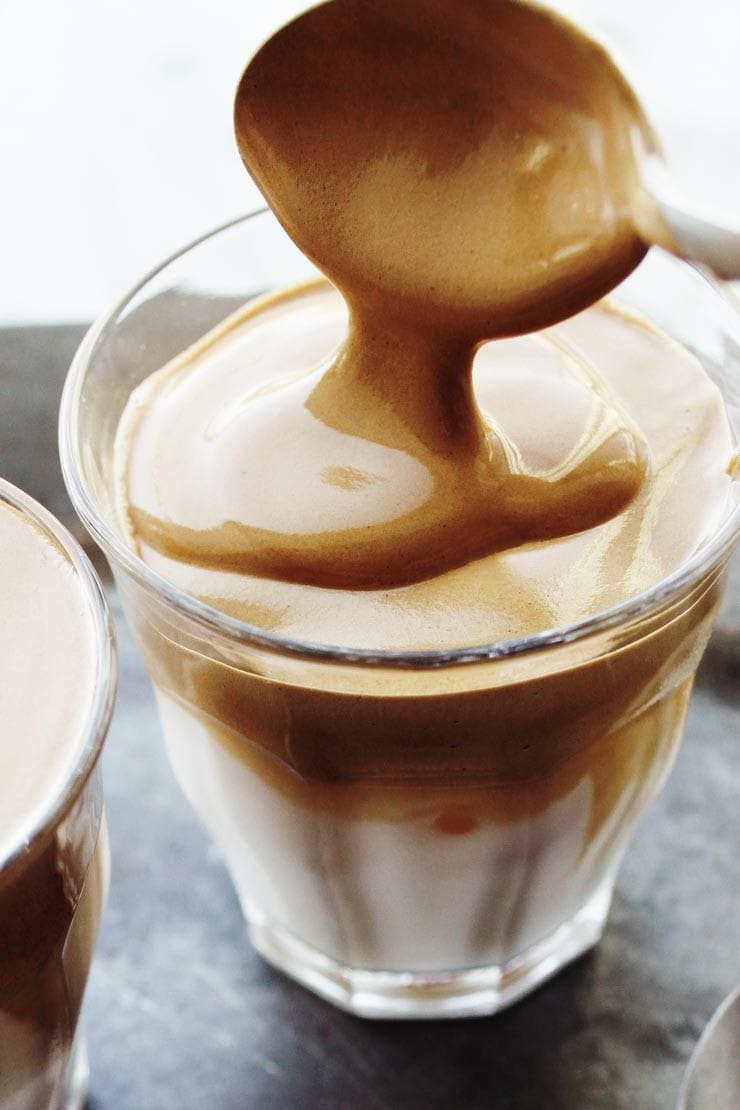 I had to hop on the Dalgona Coffee / Whipped Coffee bandwagon. Forgive me if this is the umpteenth post you have seen about whipped coffee. The thing is: I'm amused by the simplest things in life. For something so simple, I figured a Dalgona coffee recipe is worth talking about for a second.
This whipped Dalgona coffee drink is one of those trends that you have to get with. It's a nice treat and tastes delicious. We're in the middle of a global pandemic, and I've resulted in sunbathing on the oversized windowsill in my living room. Whipped coffee in one hand, everything bagel in the other.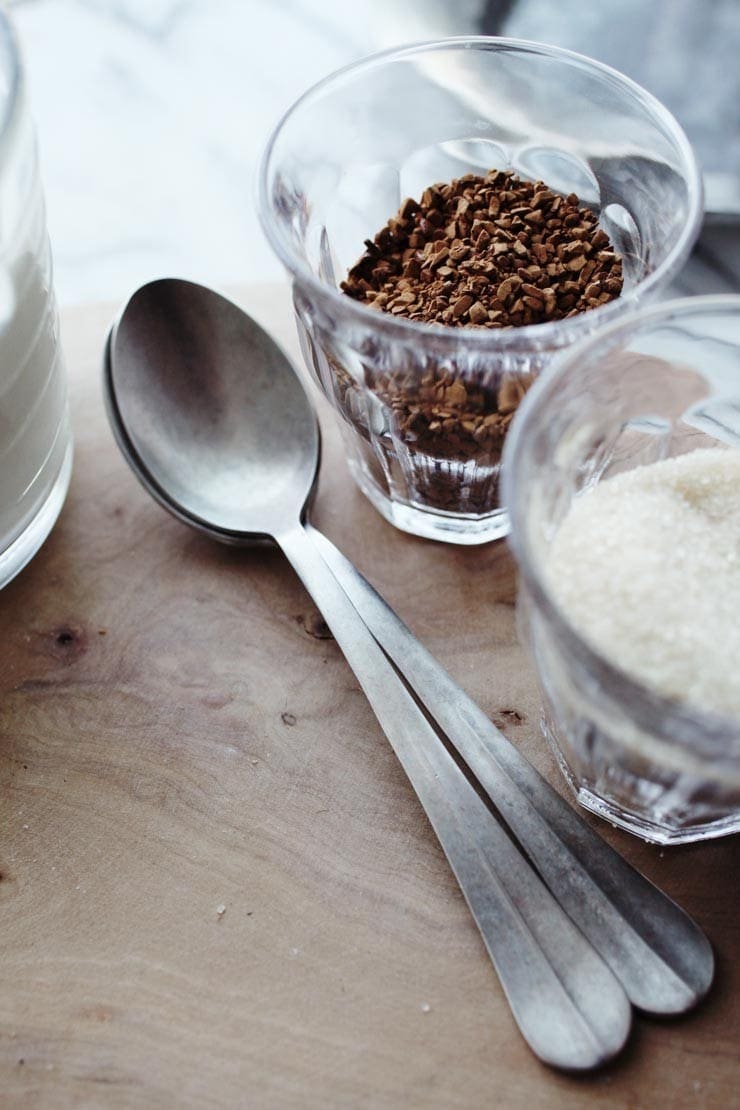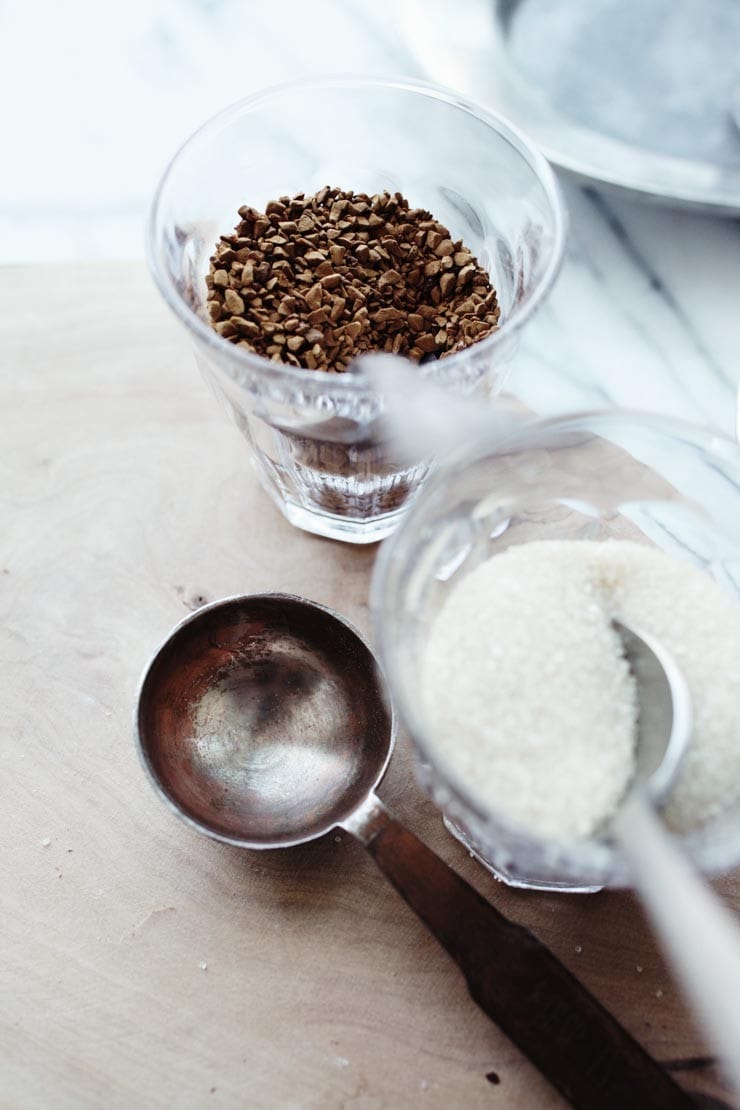 The thing about this whipped Dalgona coffee is: it's not meant as a daily drink. Though if you feel obliged to have one everyday, I am not going to be the one to stop you! Considering the current state of the world, I think it is safe to say that we can overlook the fact that this is not the year of the "snatched" summer body.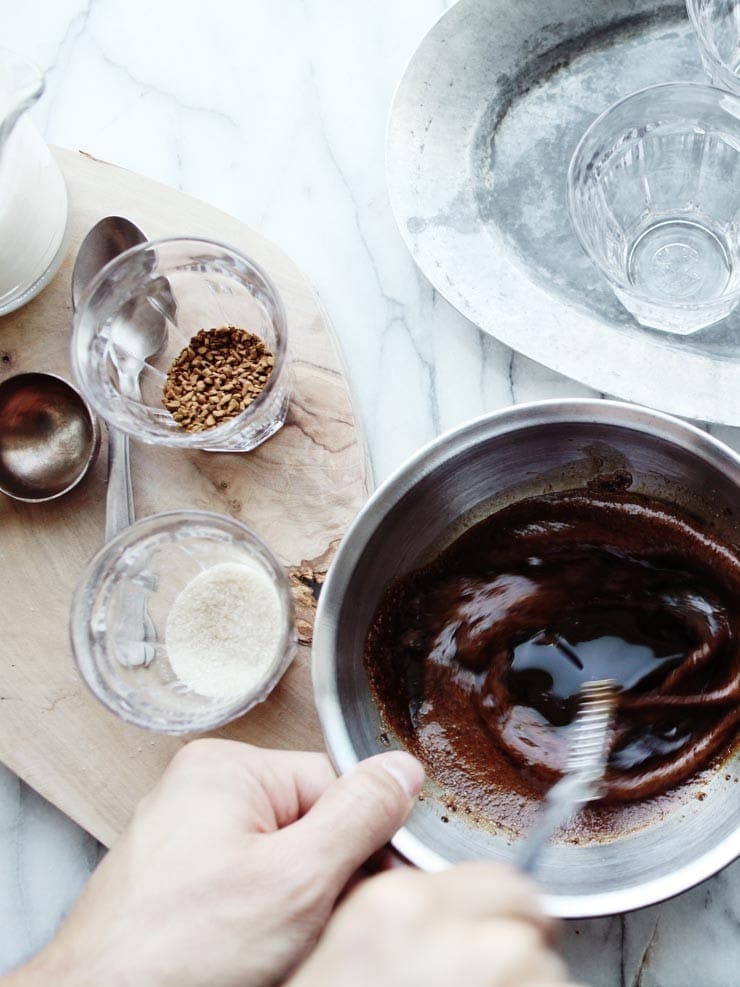 Dalgona coffee, because it is so simple, only tastes as good as the instant coffee granules that you use. If you can help it, get something that tastes good. It was a two-hour ordeal to finally get my hands on some. Most of it was spent waiting on a line wrapped around my local Portuguese grocery store. Luckily, most Portuguese and Latin grocery stores have an impressive selection of coffees.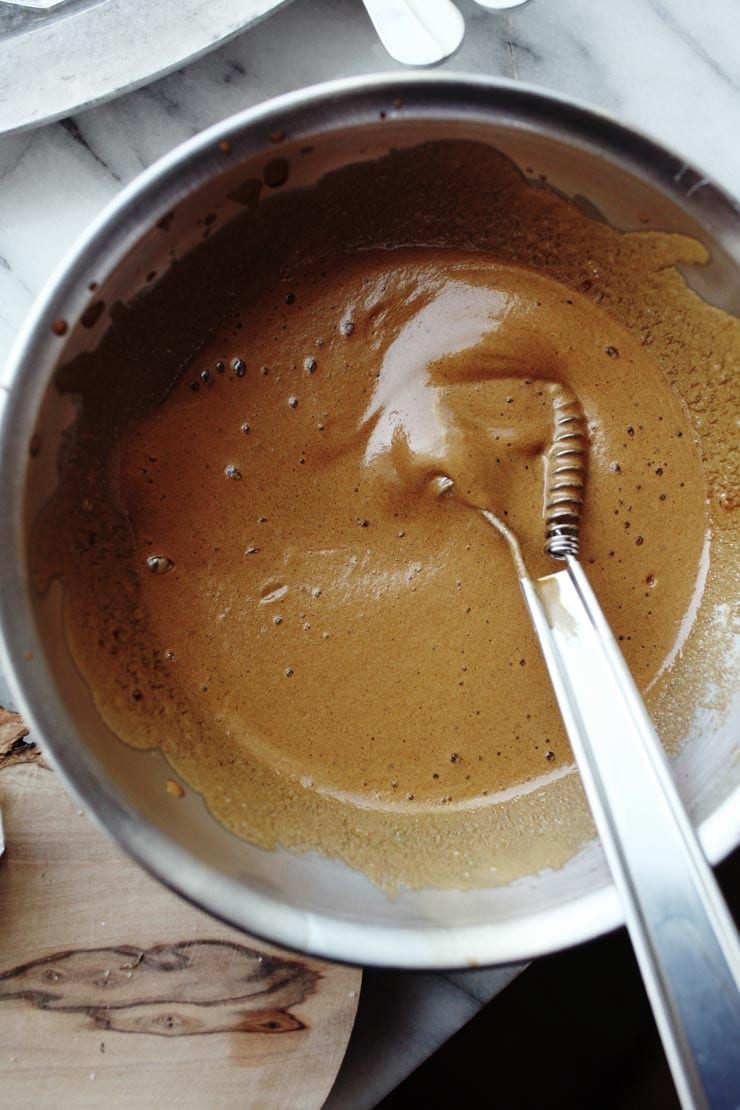 I'm no expert on instant coffee, so I went with what everyone else seemed to be stocking up on– Nescafé (specifically, this one). It was a good choice, but if you can't find the same thing please don't beat yourself up. Anything should do the trick, honestly– this is not the time to spend incredible amounts of money or time searching for instant coffee granules for this whipped Dalgona coffee.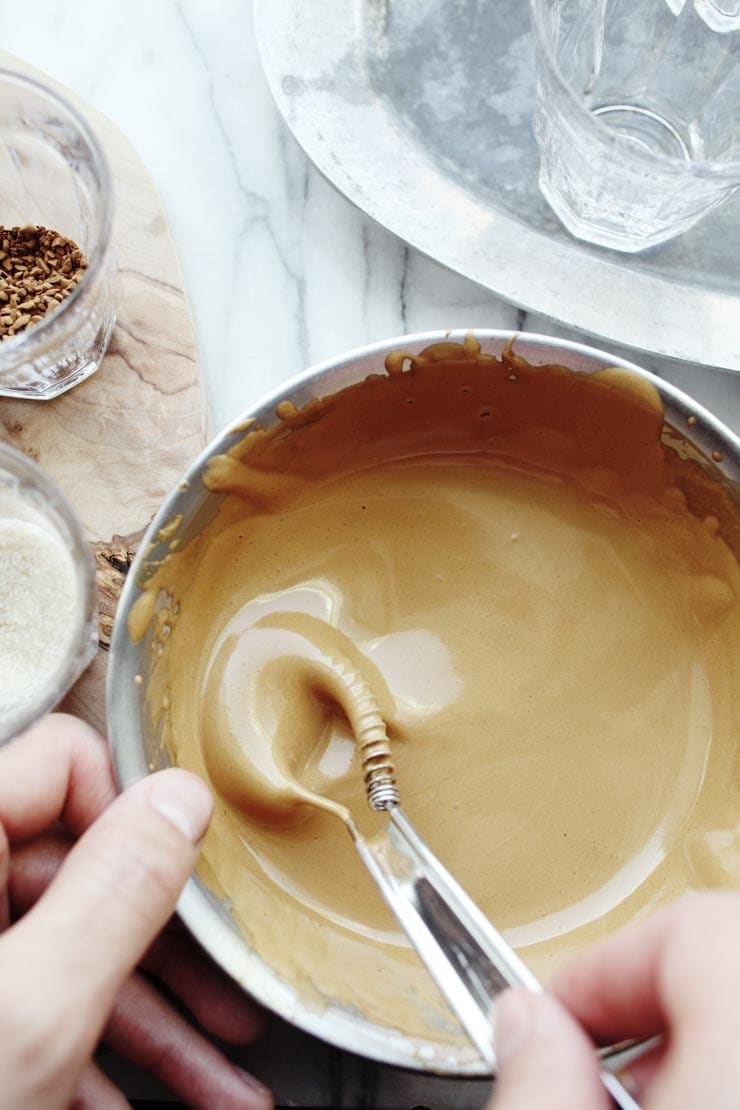 WHAT IS DALGONA WHIPPED COFFEE?
Dalgona coffee is a simple two-layered whipped coffee or latte drink originating from Rajasthan, India, and recently popularized in South Korea and on Tik-Tok. Though, it is said to have actually originated in Greece by a Nescafé representative (read: Frappé) back in the 1950s. The whipped coffee received its popularized name after a South Korean Actor, Jung Il-woo visited Macau and was served the luscious pick-me-up; saying it reminded him of Korean honeycomb "Dalgona" (also known as ppogi) toffee.
Considered an upside-down cappuccino, this foamy Dalgona Coffee drink packs a lot of punch in the caffeine and sugar department and will put some pep in your step. The first layer is a velvety thick layer of caramel-colored whipped coffee, and the second is milk–– either warm or cold (often iced)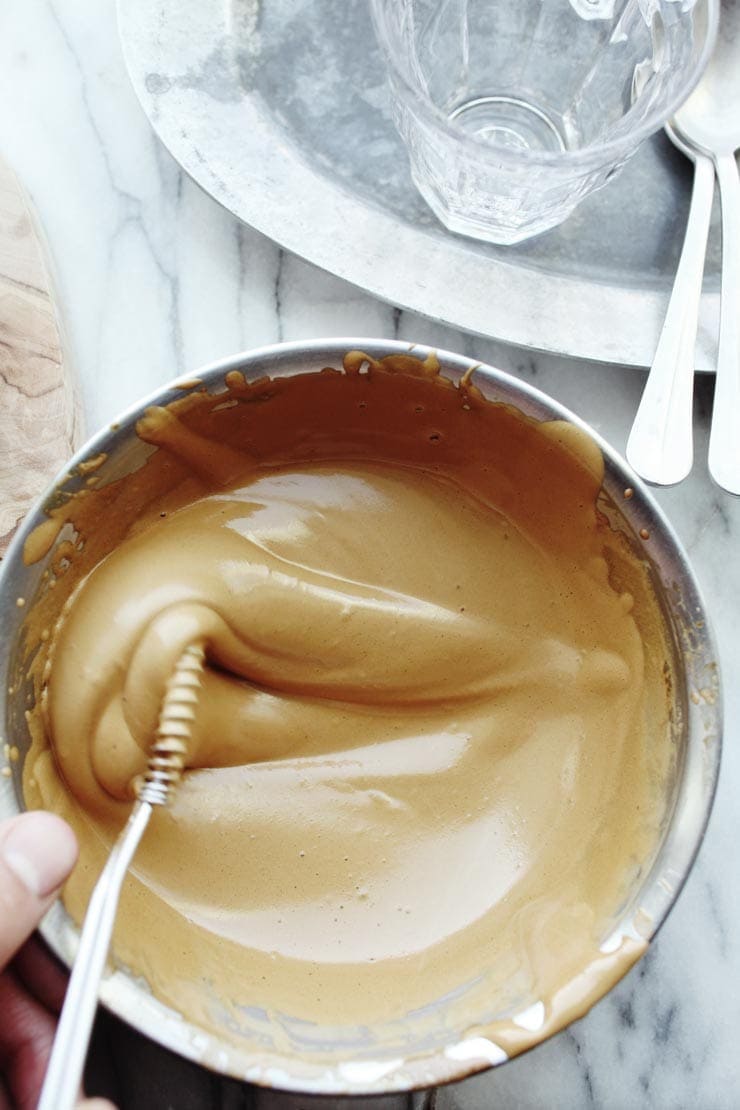 IS THIS DALGONA COFFEE RECIPE ANY GOOD?
Dalgona coffee, though a popular craze at the moment, is truly a delicious treat! Because the whipped coffee mousse is made packs quite a bit of caffeine (unless you're using decaf) and sugar per serving, it should be consumed sparingly.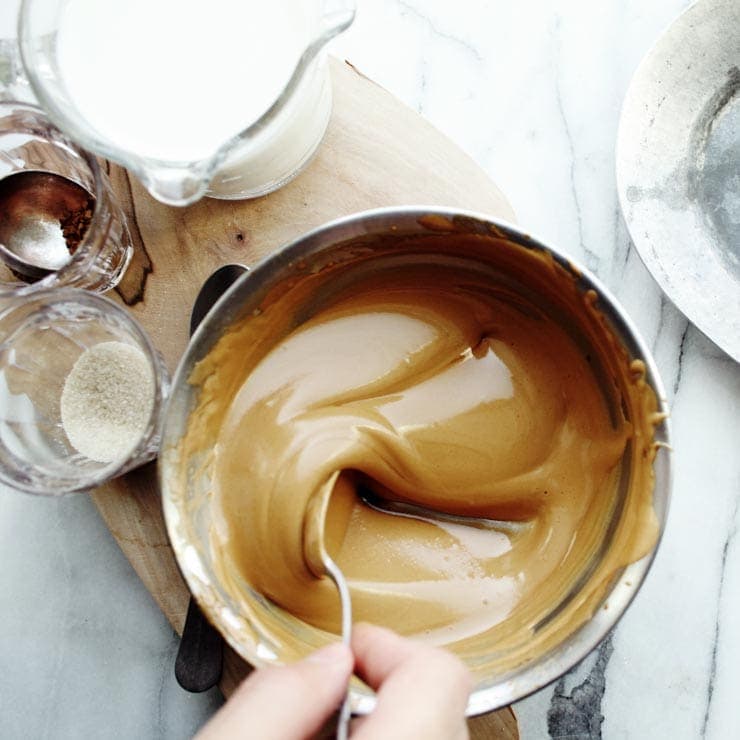 WHAT'S IN DALGONA COFFEE (WHIPPED COFFEE)? WHAT MAKES IT SO FOAMY?
Dalgona coffee is simply made with three ingredients: instant coffee or espresso granules, granulated sugar (white or natural cane), and boiling water.
The bottom portion of Dalgona whipped coffee is milk–– whether you prefer dairy milk or non-dairy (i.e. almond milk, coconut milk, hazelnut milk, soy milk), a little Bailey's… The choice is yours. Dalgona coffee tastes great with a bit of ice, but a warm milk version is the perfect pick-me-up on a cold, rainy day.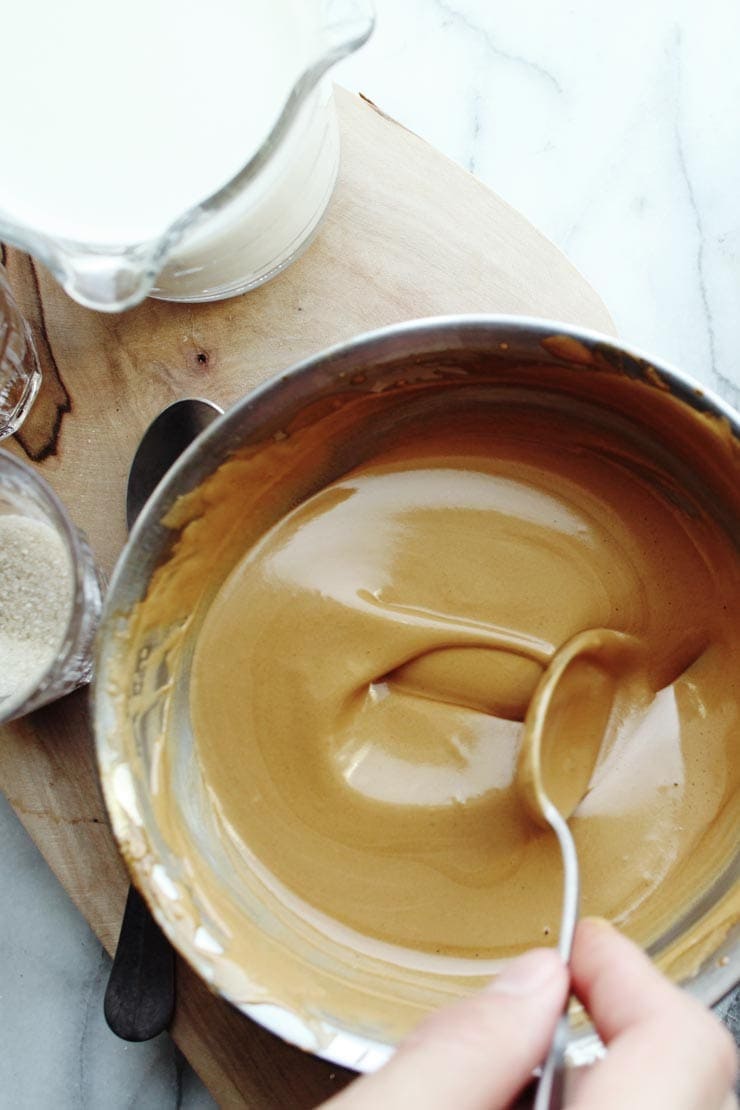 CAN I MAKE DALGONA WHIPPED COFFEE WITHOUT SUGAR?
Dalgona coffee, like meringue, is best made with sugar. You can cut down on the amount of sugar by about 1/2 a tablespoon, but this will result in coffee foam that is not whipped to its full billowy potential.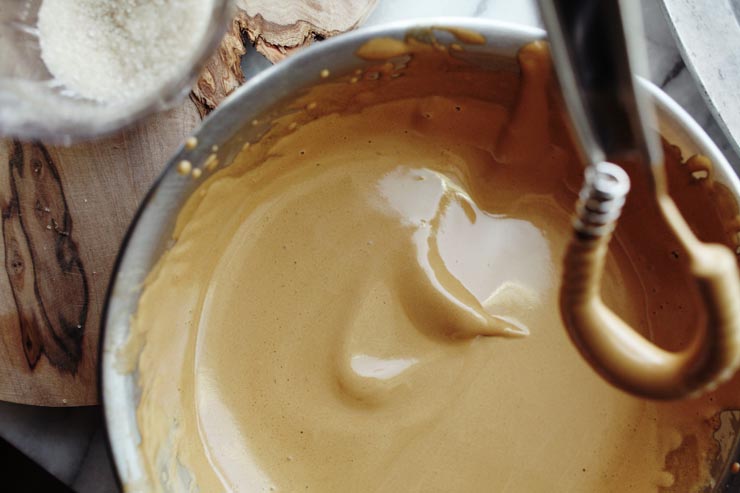 HOW CAN I MAKE DALGONA COFFEE HEALTHIER? IS THERE A VEGAN OR KETO VERSION OF WHIPPED COFFEE?
The original preparation for Dalgona coffee calls for granulated sugar (granulated cane sugar / natural cane sugar can be used). Other alternatives to granulated sugar are granulated maple sugar and granulated coconut sugar. An alternative Keto and sugar-free version of Dalgona coffee can be made using confectioners' or granulated Swerve Sweetener, or with granulated monkfruit sweetener.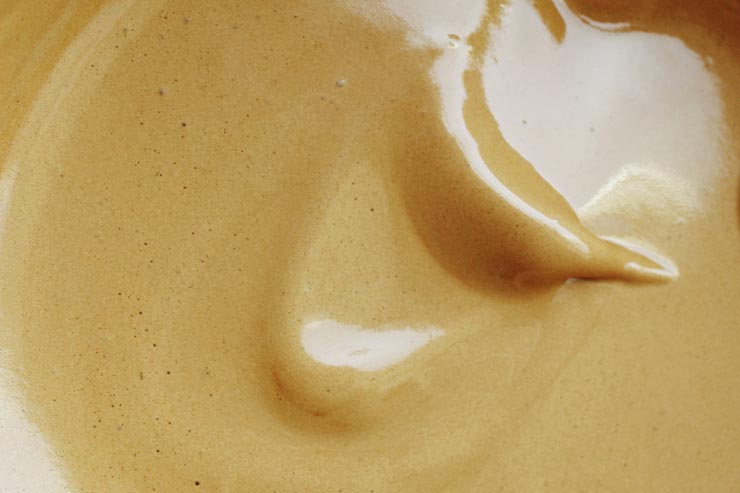 HOW IS THIS DALGONA COFFEE RECIPE MADE?
Dalgona coffee is made by simply beating instant coffee granules, sugar, and boiling water together for several minutes until thick and mousse-like. The thickness of the dalgona coffee mousse simply depends on how much it is beaten with a whisk or electric mixer. Like whipped cream, the thickness of the dalgona coffee mousse is a matter of preference. For us, it's best served at medium-ish peaks, swathed on ice-cold milk.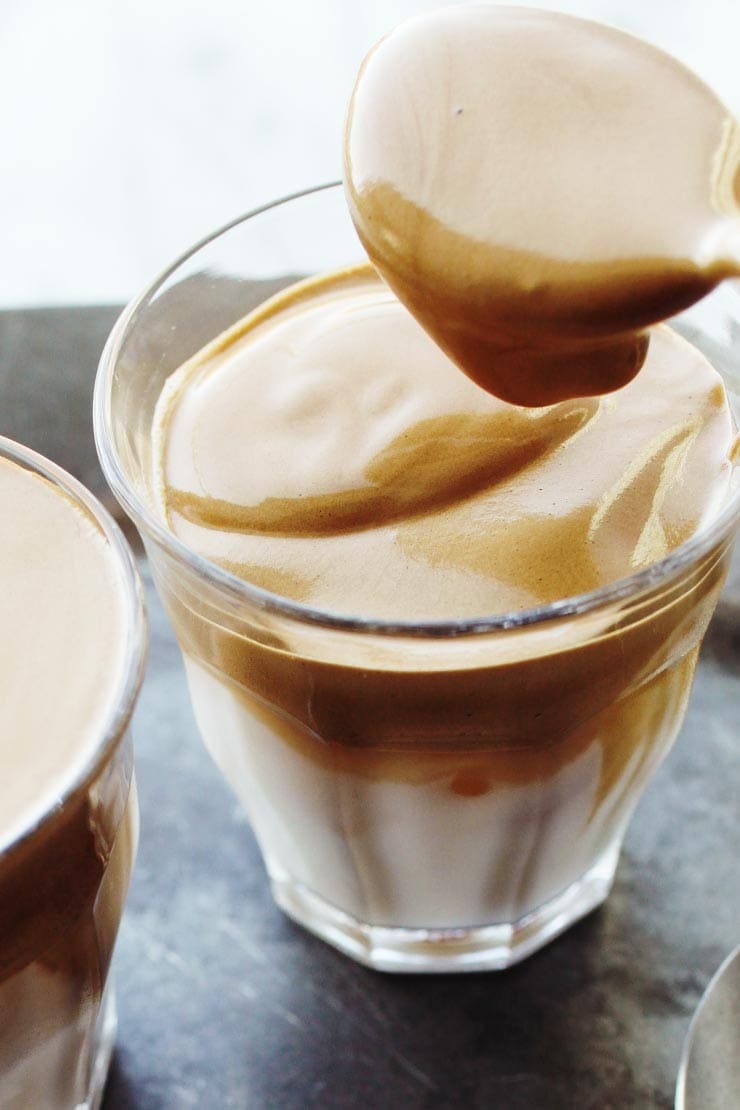 CAN I USE NORMAL COFFEE OR COFFEE GROUNDS FOR THIS WHIPPED DALGONA COFFEE RECIPE?
Simply put, Dalgona whipped coffee cannot me made with normal coffee. There are companies that take some of your favorite coffees and turn them into instant grounds. The uniqueness of instant coffee grounds (essentially: dried coffee extract) makes it the best means of achieving a heavenly mousse consistency for your dalgona coffee.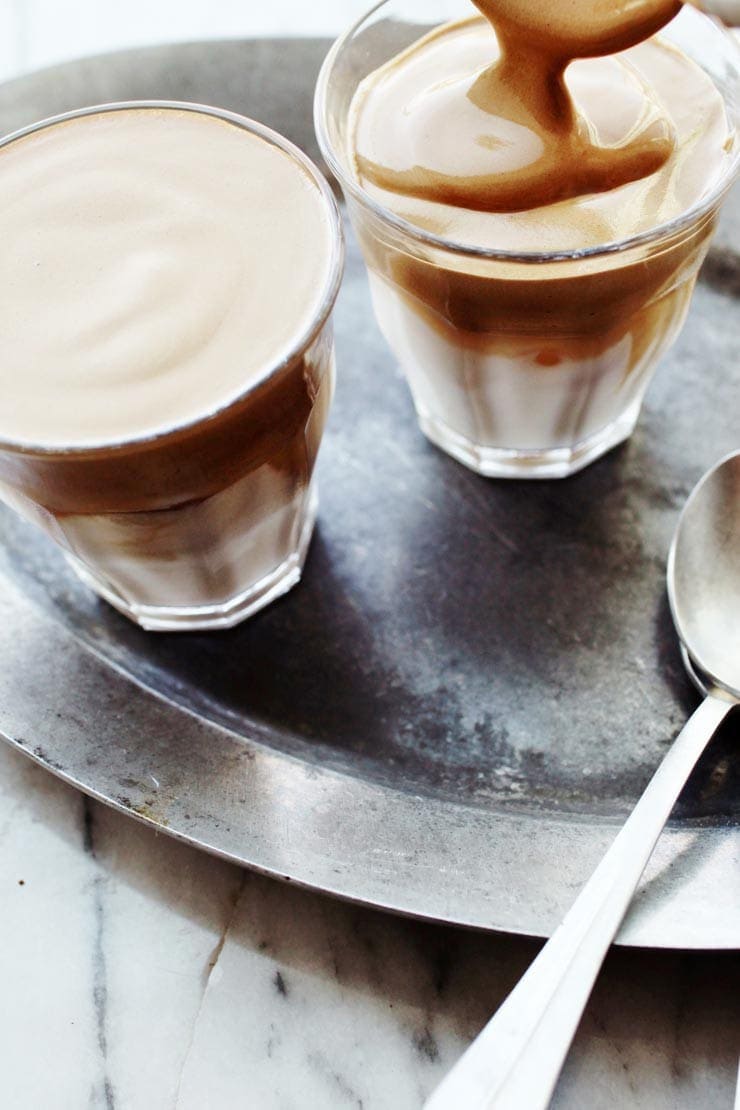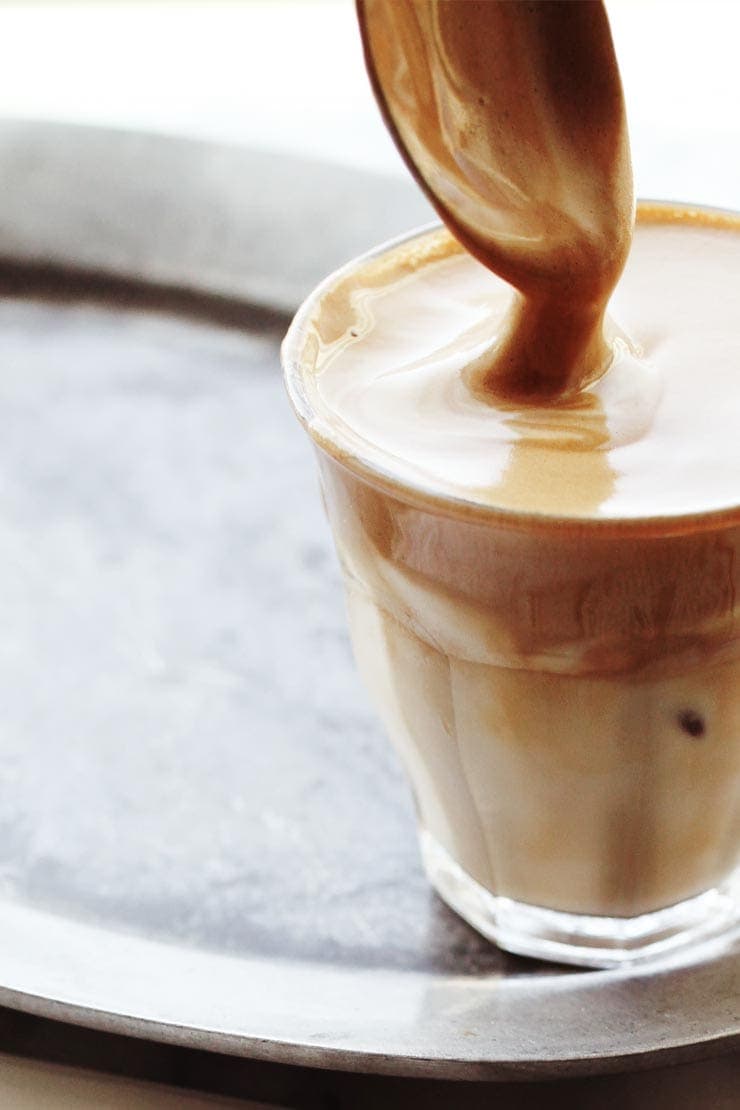 HOW SHOULD I DRINK DALGONA WHIPPED COFFEE?
While Dalgona whipped coffee is beautiful to look at with both layers perfectly separated from one another, it is best stirred into the milk. The coffee flavor in the milk is heavenly and tastes like a better version of your favorite iced coffee.