How to make TikToks easy and delicious korean dalgona whipped coffee (Dalgona coffee recipe). You only need two ingredients to make this delicious coffee!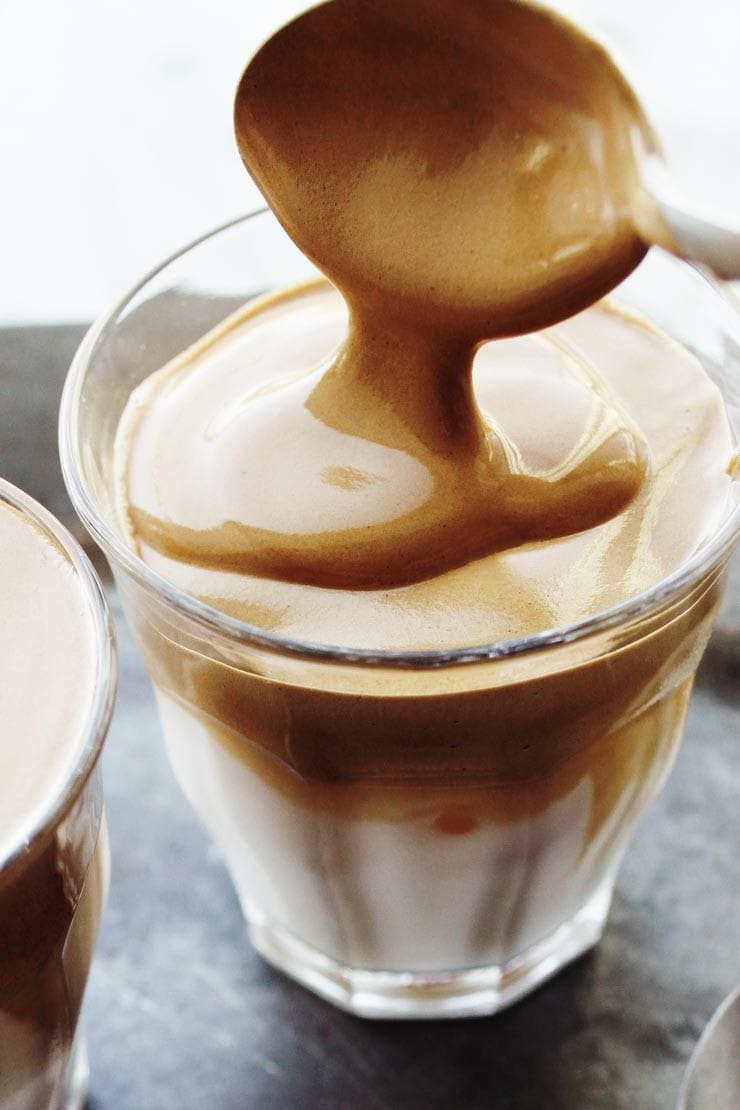 I had to hop on the Dalgona Coffee / Whipped Coffee bandwagon. Forgive me if this is the umpteenth post you have seen about whipped coffee. The thing is: I'm amused by the simplest things in life. For something so simple, I figured a Dalgona coffee recipe is worth talking about for a second.
This whipped Dalgona coffee drink is one of those trends that you have to get with. It's a nice treat and tastes delicious. We're in the middle of a global pandemic, and I've resulted in sunbathing on the oversized windowsill in my living room. Whipped coffee in one hand, everything bagel in the other.