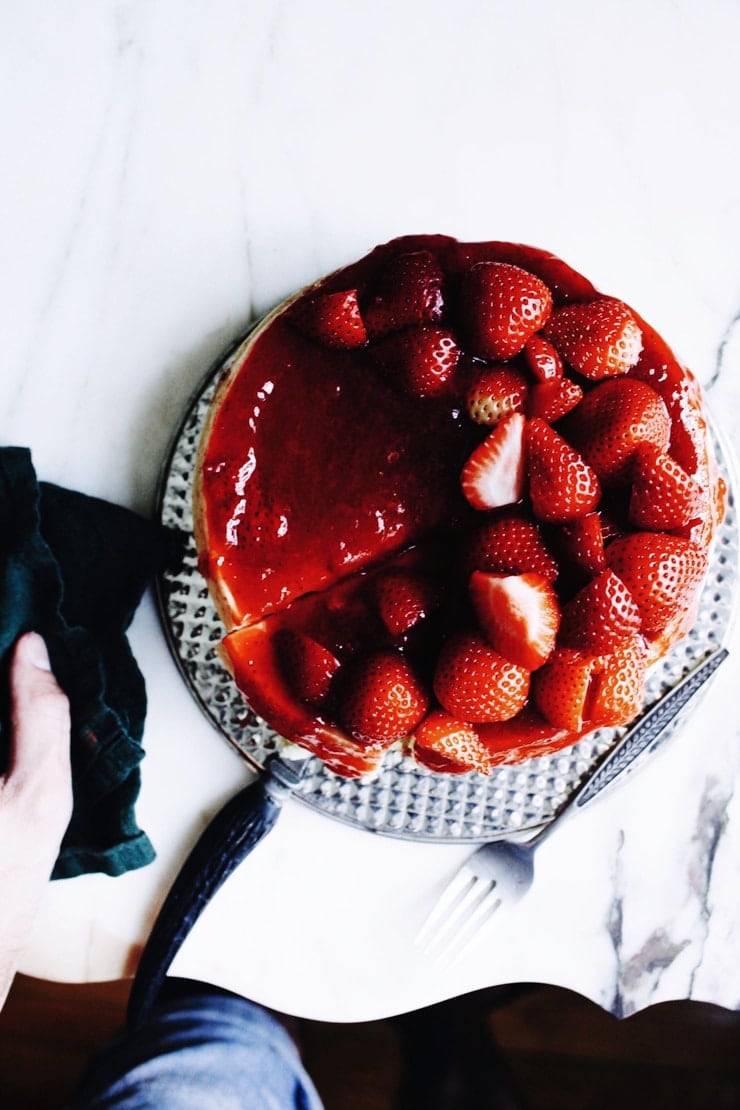 This Strawberry cheesecake is a good one. It comes from my book, Hand Made Baking; I dedicated the recipe to my late cousin, Tito, because he was a New York cheesecake making pro. Tito was one of the smartest, most encouraging people I knew; he believed that delicious food, especially a luscious cheesecake, is the panacea for all maladies—I couldn't agree more.
When I was ten or eleven, we made a New York cheesecake together from his recipe, which I think was his version of the recipe written on the inside of the cream cheese package. We sat the cheesecake in a water bath to cook; but unlike Tito, I'm a klutz and water baths are a messy business I avoid at all costs.
I prefer the following method: Put the uncooked cheesecake into a hot oven until it puffs up, then lower the temperature of the oven almost all the way; it works every time. This, to me, is the ultimate New York cheesecake. This cheesecake stands tall with a seasonal berry topping (of course strawberry jam and fresh strawberries for this cake—more about this in a minute), with a tender-crusted graham cracker base. I think this New York Strawberry cheesecake recipe would have done Tito proud.