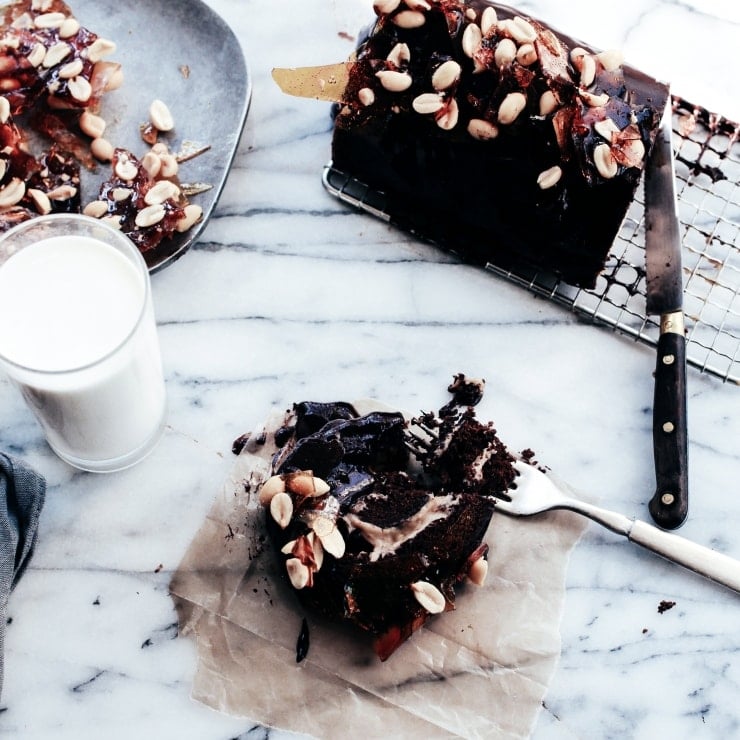 A little while back, I posted a self portrait on Instagram with a caption describing my instinctive desire for authenticity. Admittedly, this need was brought into the foreground because of a sore heart and selfishness— a positive form of the latter, at least (I promise, I'll get to this Chocolate Peanut Butter Swiss Roll momentarily).
This isn't an entry of tear-thick protestations, or even a speech. Rather, it's one of celebration, acceptance, and most importantly: clarity. This post is mostly for myself; it's to document a nearly decade-long inner fight, and to mark the moment that I march to the beat of my own drum and do what feels right. This post is also to create some clarity for everyone in my life— some of my family, some of my friends, and for you; I feel this is necessary for all of us.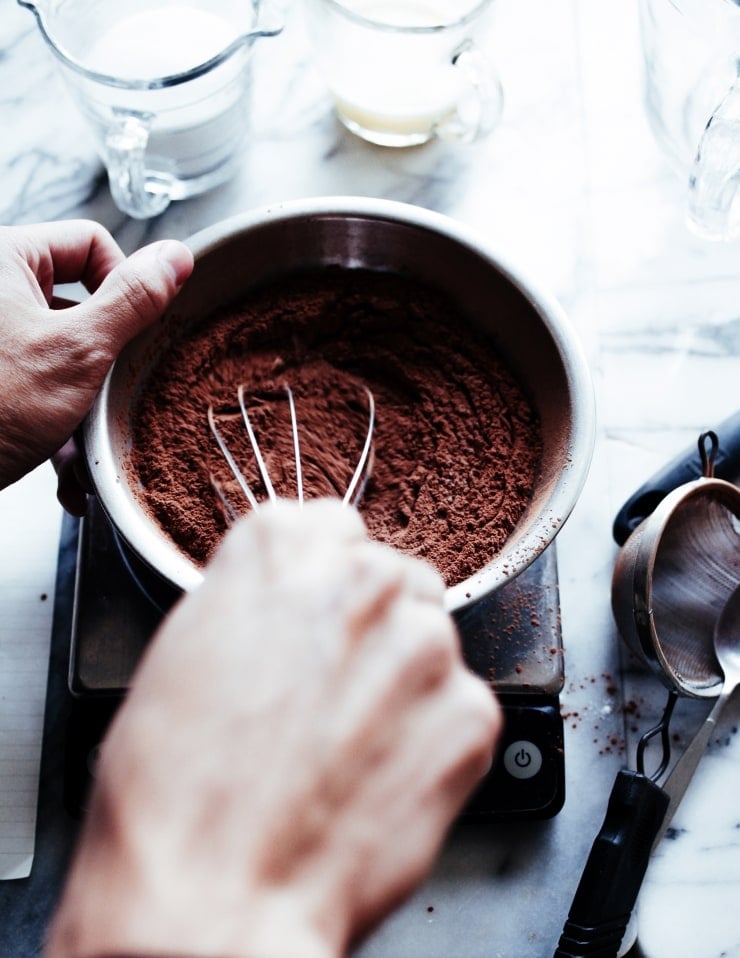 Most of my life has been spent trying to be an unparalleled force to be reckoned with; I've always been a people pleaser. And up until a couple years ago, I thought I could manage it all. I thought I could be the perfect student, the perfect friend, the perfect boyfriend, the perfect son, the perfect nephew . . . The perfect everything. "Perfection"— that's what's been my biggest issue. Though I eternally loathe thinking about my image, I've spent my life focused on perfection; and that, essentially, is being image-conscious. It was almost a bit of a double standard, and focusing on this faux-instinctive desire exhausted me greatly.
For nearly a decade, my focus has always been on making others happy and living through their happiness. And, don't get me wrong, that's certainly not wrong at all; but when you make that one of the main purposes of all your relationships— familial and not, it just doesn't work out. It leads to a lot of disappointment and sadness.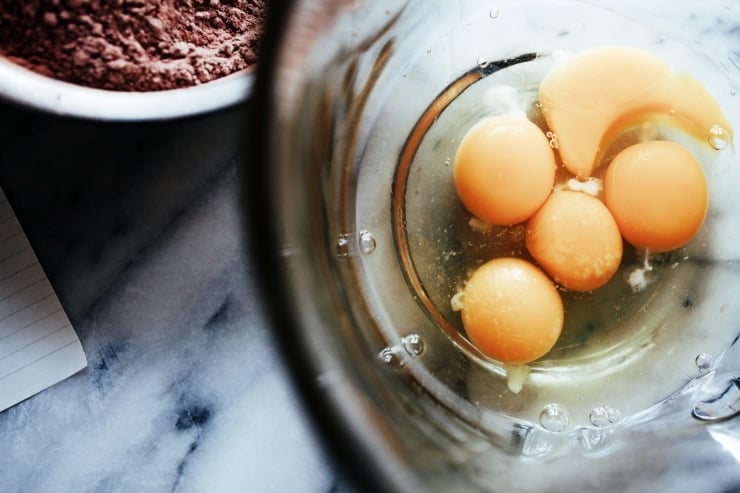 Up until a couple months ago, I thought I needed to please everyone. I thought it was necessary to give, give, give. After looking back on this, I wasn't expecting so much naiveté from myself, but things happen and all I can do is accept that I've to learn how to work with the scales of give-and-take.
Tiny, unimportant things can destroy us internally— if we allow them to, anyway, especially when we try to live the life others have planned for us. There are so many omnipresent hackneyed ideas that describe how men and women must behave. These ideas— these stereotypes— they do good for no one; anyone who doesn't cleave to these unrealistic standards goes under the scrutiny of others, and I for one have been there.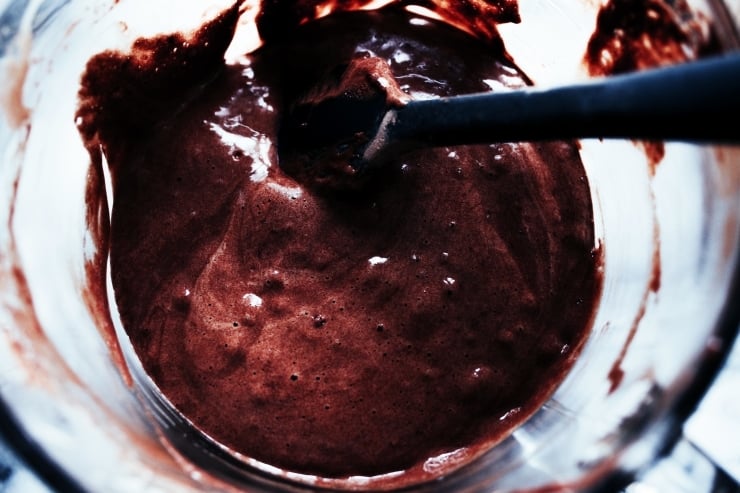 We all have stories (especially those we've endured during our educational careers) and different experiences that can be written down and taped together to span the earth millions of times. And though these memories assisted in my ever constant self-discovery, they don't define the kind of person I am. Our experiences, no matter how horrid, don't define who we are unless we let them. How we share ourselves is based on our own actions— this, I feel, makes up part of the definition of who we are as individuals.
Being a positive human being, and sincerely trying to make some sort of a difference— by having hope and giving hope— is what sets a positive person apart from one who might be disheartened. Hope, like happiness is evanescent; it can exist and last so long as we allow it to. 

We can't expect the best if we litter the planet and our lives with negativity; the laws of nature aren't designed to work that way. In order to coexist and be happy, it's important that all of us understand that. In order to have happiness, we must pour it into the universe— in any form possible. Not through lying, not through retaliating and fulfilling vendettas, and surely not through ignorance.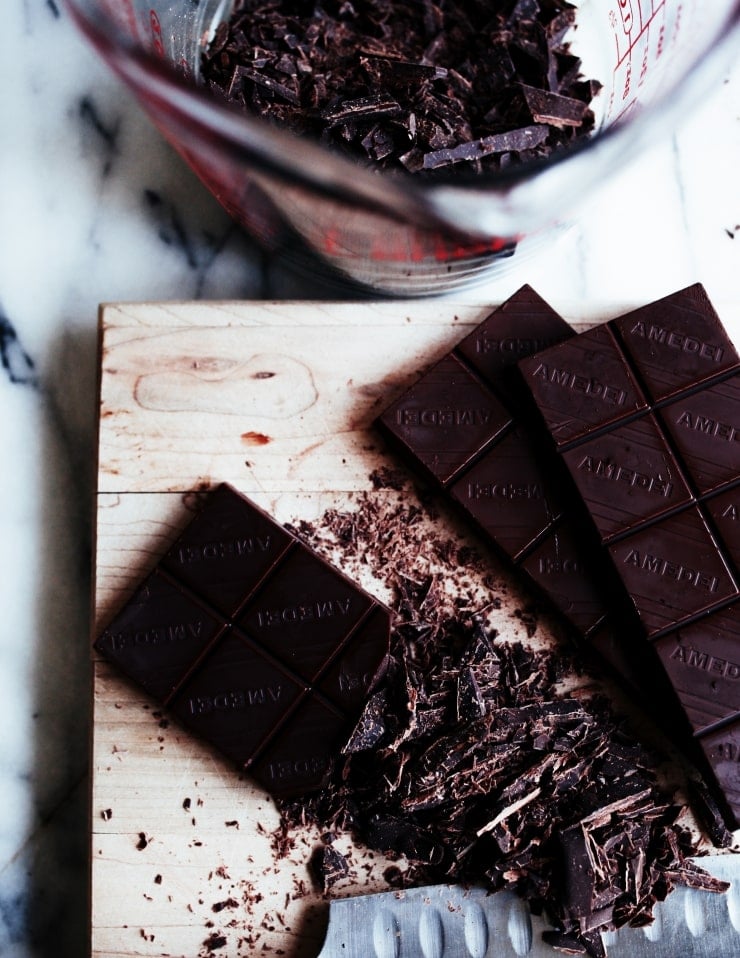 I've never liked the old adage, "ignorance is bliss." I feel that such an "aphorism" offers an excuse to not better oneself. Why live in ignorance when we can educate ourselves, learn, and share a wealth of important information that could help commence acceptance of peoples who currently struggle to be accepted? Acceptance has been a theme of mankind for centuries, and mankind has struggled greatly with it.
After almost a decade, today, I've decided that staying silent, that allowing others to turn the wheel of ignorance, and that selectively lying is not what I want for myself and for those that I love. I've not been completely honest in one aspect of my life, and that— that's not what I want; especially in a space where I've promised to be true to myself and to my readers.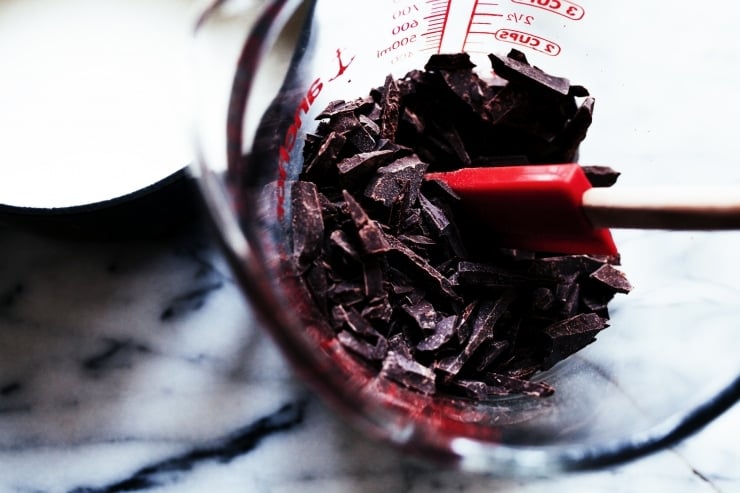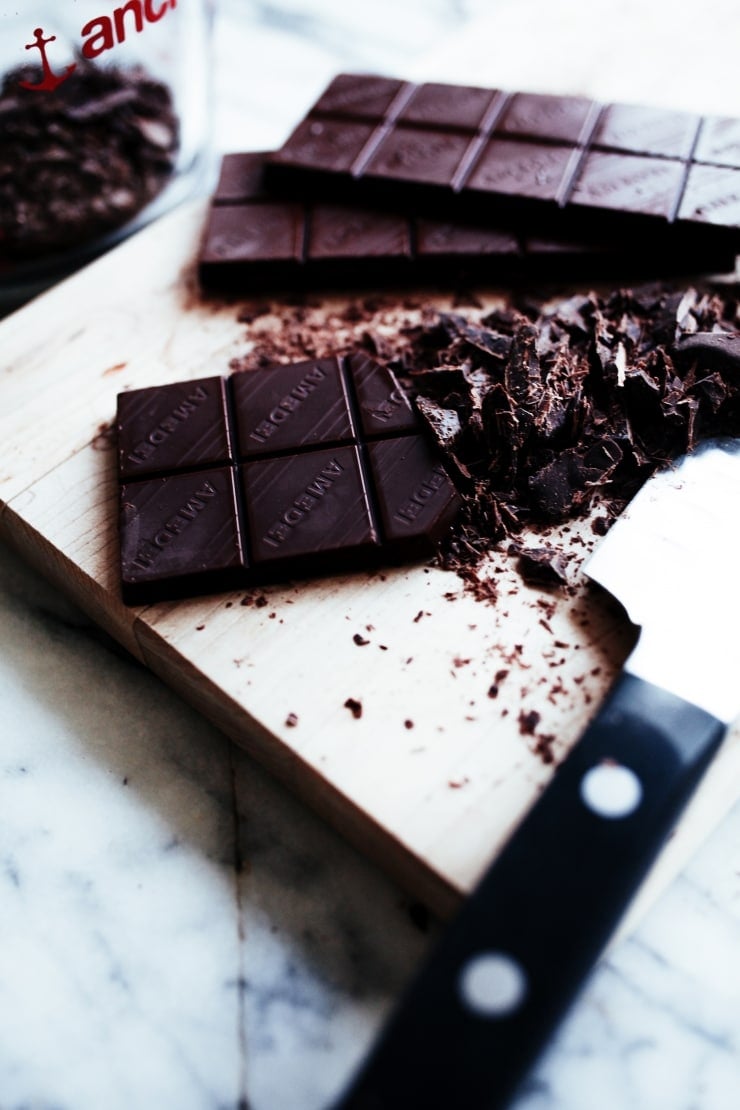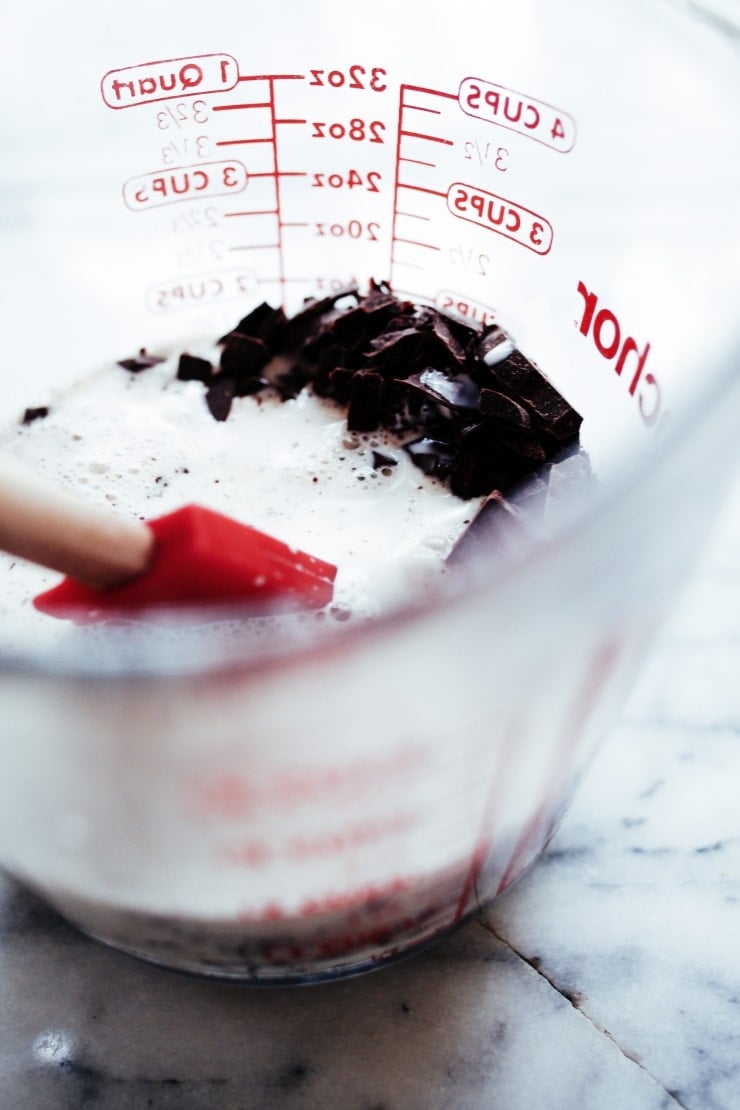 As small children, somewhere between the innocence and tantrums, we learn how to lie. It seems like a natural thing to learn, despite how much we would like to admit it, along with walking and talking. As we mature, we either choose to further develop these skills, or not. For me, growing up, I learned that lying was a very elaborate practice. And though I abhor the act of lying, I found myself doing it so often because I wanted to please others; while doing so, I lost a great deal of confidence in myself. By avoiding honesty, by trying to protect myself from judgment and by wanting to please others, especially my family, I set myself back and created unnecessary stresses in my life.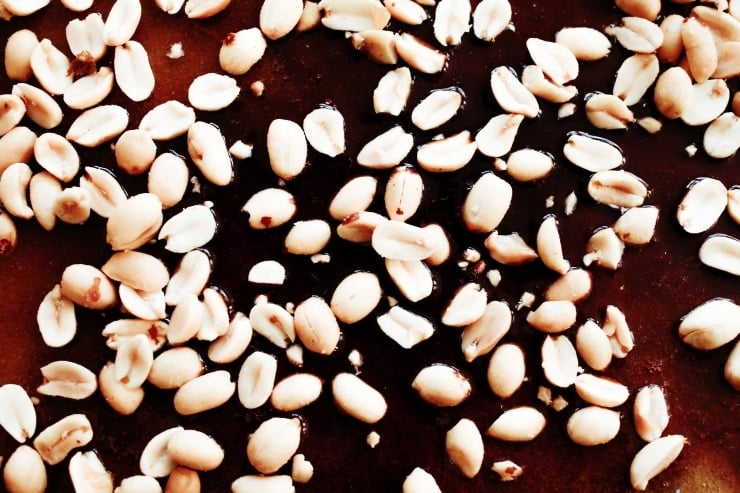 I come from a multiracial background of multiple faiths; I know what it's like to have to work 20 times harder than the next person, and to fight for acceptance in anything you do— to break boundaries. This fight is second nature to those that are different; what's harder is informing others and hoping that they'll make the right decision based on factors that are fair. Both sides of my family are very religious and conservative, and the news I'm here to share with you today might be nothing short of difficult for some to handle. For others, it might be a walk in the park, a shoulder shrug, or wide-open arms of acceptance. And for some, it might be a moment in which my words reach you for the last time, or the first time you open up your eyes. I accept it all because I have hope and confidence that one difference doesn't matter because it's a small part of who I am.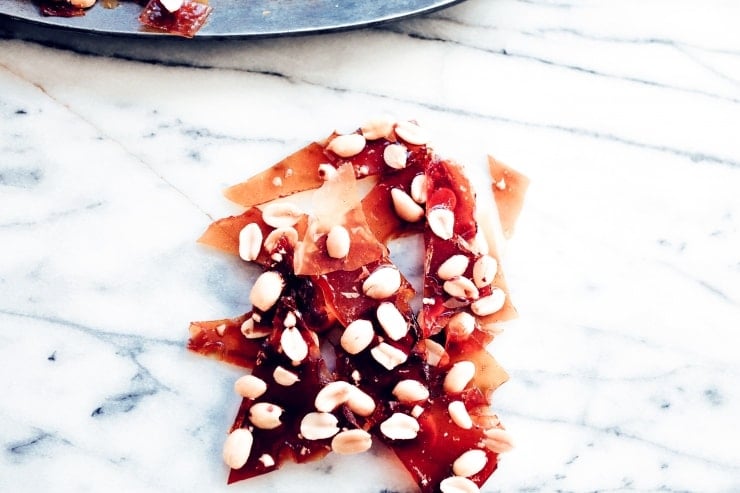 I'm gay.
At this point, you're either with me or against me, and I'm fine with either.
Regardless, this process of "coming out" has been nothing short of straining— not only for myself, but for others. I've lost friendships, work, and relationships with many people because of my sexuality— a small part of myself that doesn't define the person I am. And though this may seem like information too personal to share on a weblog, I feel like I owe it to everyone to be honest because there are many people who aren't as lucky as I am. Who aren't as lucky to have such loving and understanding people in my life… We all deserve acceptance and love. We all deserve to hope and to be happy.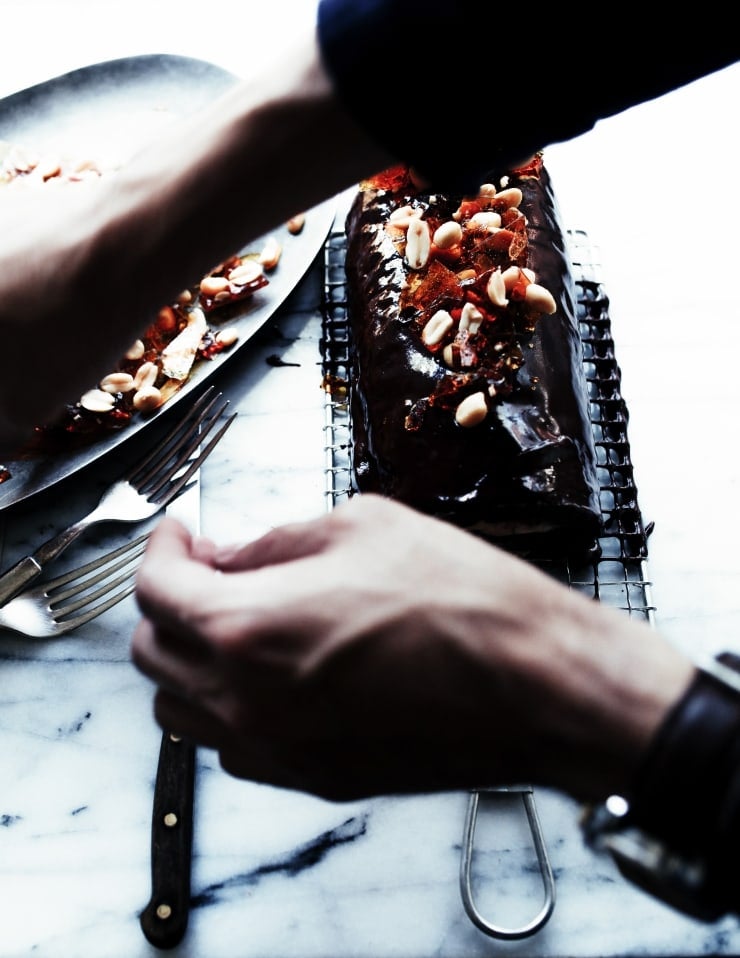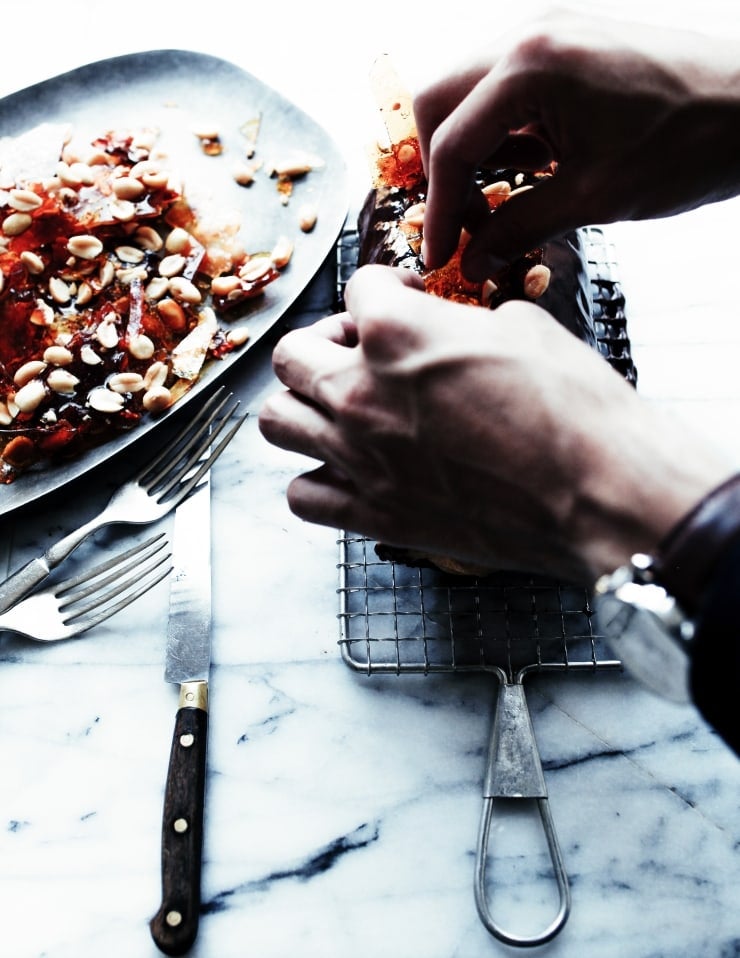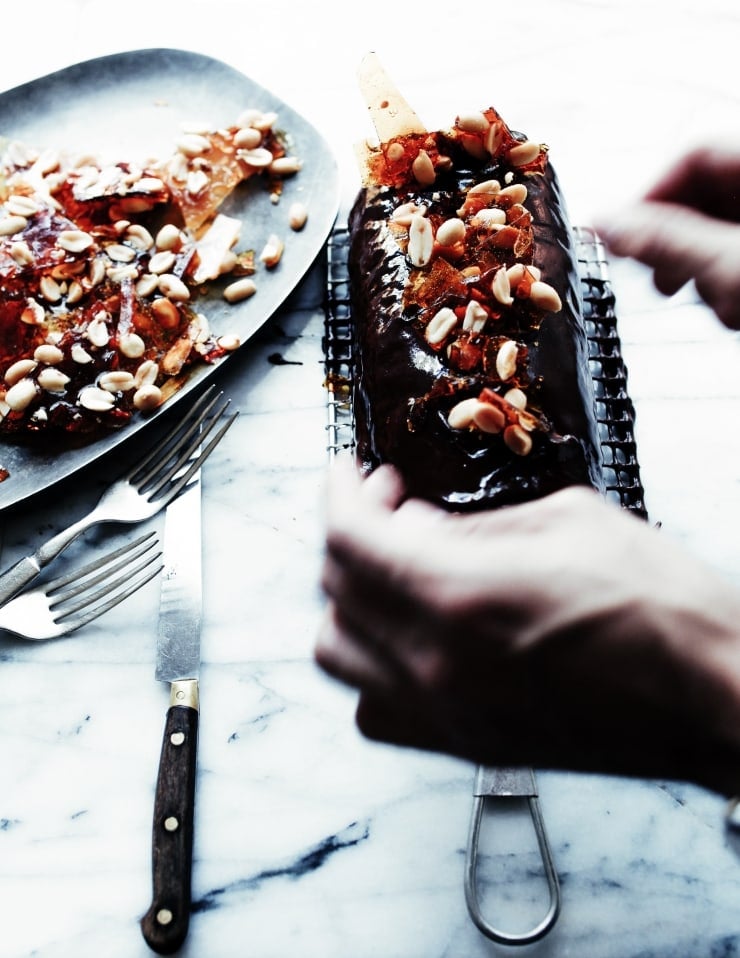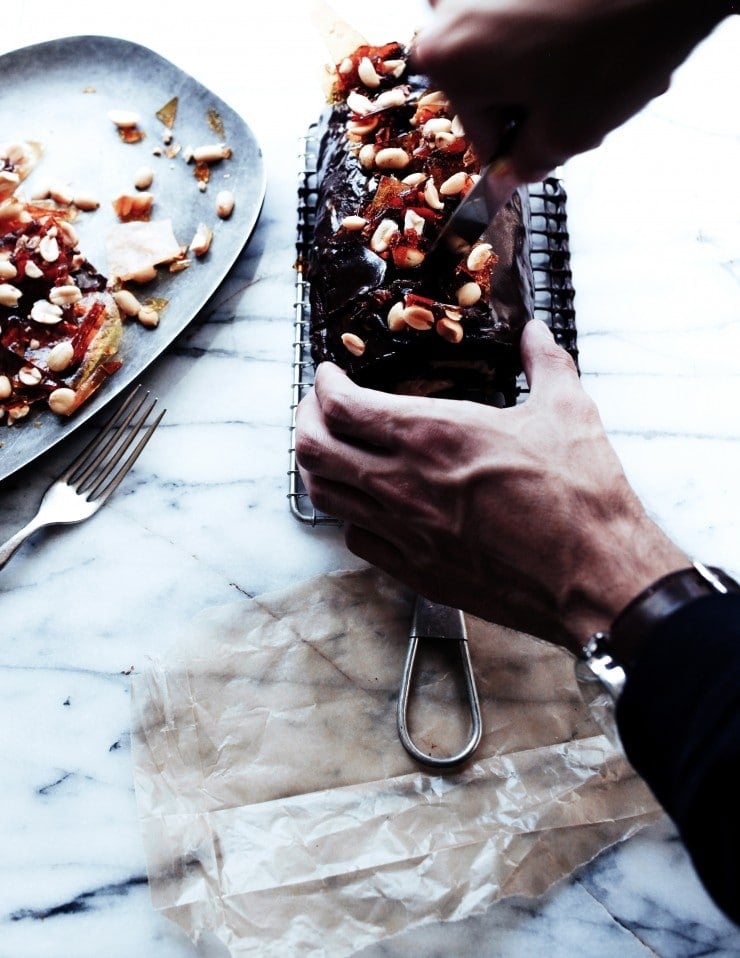 Love, as I've learned over these past few years, is a gift to mankind; in all of its forms— be it the delight, the glamour, or even the grief associated with it. I am not exactly the epitome of empirical; I'm young and I am probably not as emotionally experienced as the next person. I do know this, however: I know that all people deserve to experience love and happiness (whatever we individually define it as) without compromise and without embarrassment.
I've spent too much time hidden in the background in the lives of others. I've spent too much time loving silently and secretly. I've spent too much time being tolerant of mistreatment I didn't deserve from bullies and those I loved. I've spent too much time being tolerant of ignorance. I've spent too much time tolerant of being ignored, and I've spent too much time tolerant of being talked down to. Today, I put my foot down and say I'm no longer tolerant of these things.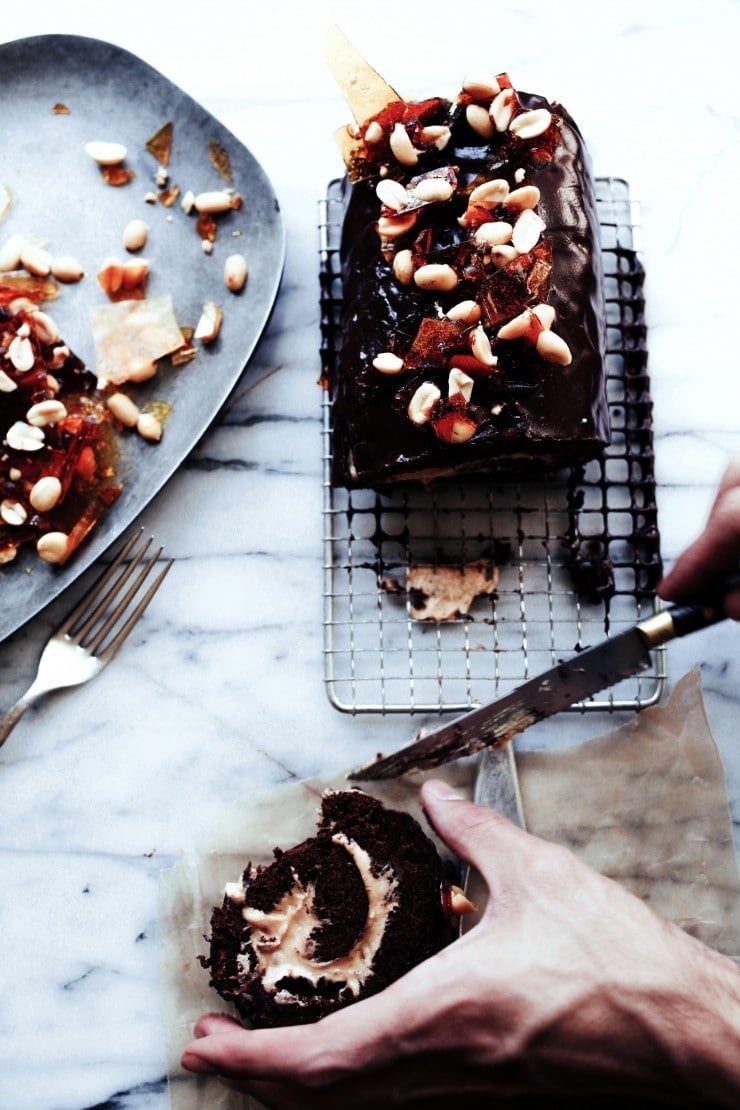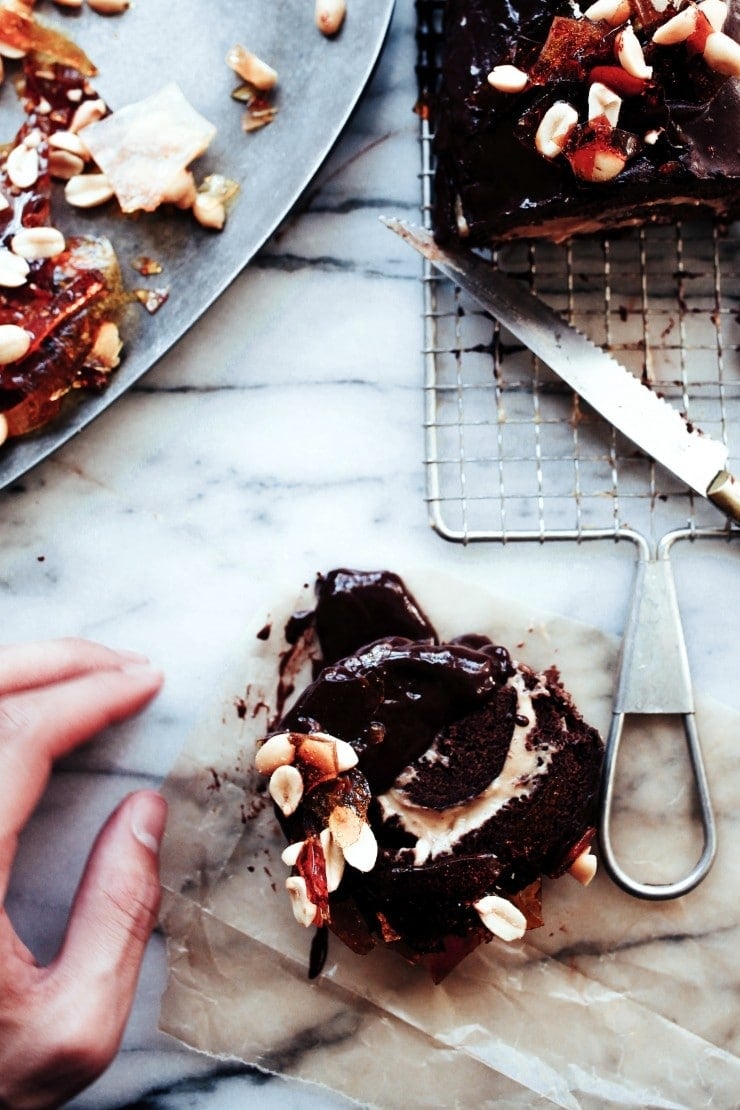 I support equality, I support acceptance, and I support love in all its forms. I support open arms, sharing journeys, and supporting those that ask for help.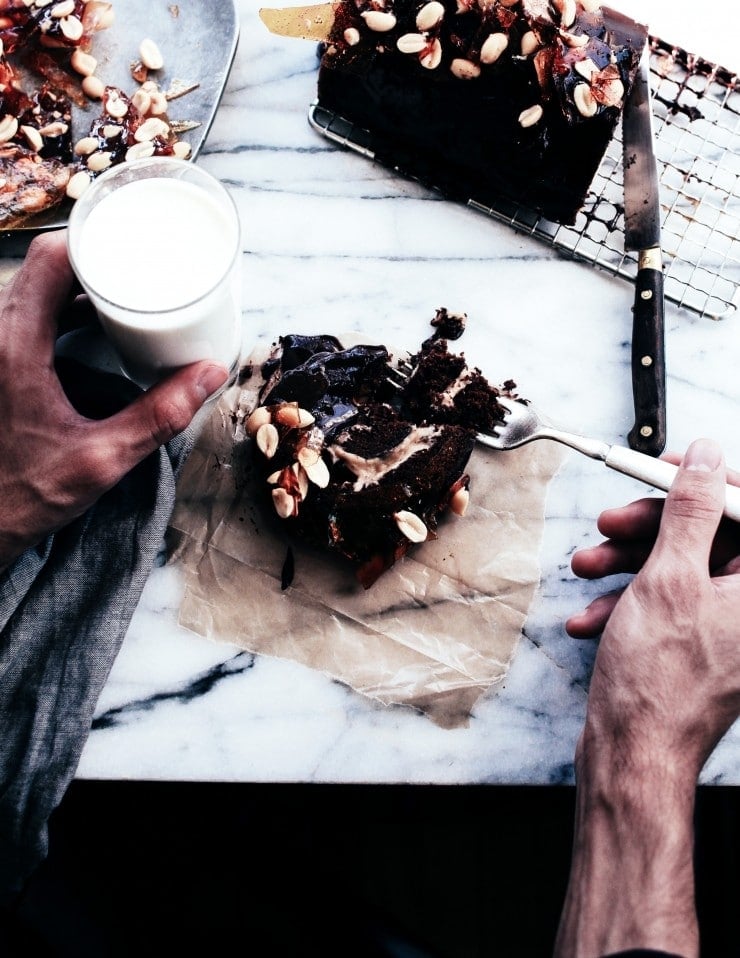 My book, practically my child, Hand Made Baking, followed me as I've undergone this transformative journey over these past few years. It's been the reason I keep going and the reason I've managed to get this far.
Hand Made Baking is coming out in a couple weeks (November 18th, to be precise!). I've not opened up much about the book on the web; I've wanted it be a surprise for everyone (not even my family has read it). Hand Made Baking is my biggest attempt yet to convert fear-filled nonbakers into experts in this ultimate form of comfort cooking. Everything from childhood memories of pumpkin pies, to Norah Jones crooning softly in the background, to mentions of Will & Grace and The Golden Girls, to heartbreak-curing cookies, cute kitten videos on YouTube, and mentions of childhood summers… It's all in there, and this book was with me during the entire time.
In celebration of coming out— myself, and the book— (preorder details at the end of this post) I wanted to share something glamorous. Something rich, sexy, and something that cuts to the chase, but doesn't require much more than a small timeframe of dedication on your part.
Imagine this: peanut butter cream cheese mouse rolled between insanely quick Chocolate Swiss Roll Cake and adorned with a robe of rich chocolate ganache and a super-easy peanut brittle recipe. I'd tell you how it all goes, but I figured that after all the reading, a video recipe might be lovely:
This is me, and this is Hand Made Baking.
As, promised, preorder details (for the major retailers that I could think of):

USA: Amazon // Barnes & Noble // Powell's // Books-A-Million // Chronicle Books
UK: Amazon UK // Blackwell's // The Book Depository // Waterstones // Abrams & Chronicle Books
Canada: Amazon Canada // Indigo // McNally Robinson
Chocolate Peanut Butter Mousse Swiss Roll Cake Recipe
Makes One 9-by-5-in / 23-by-12-cm roll
Serves 4 to 6
Total time:

Cake & ganache recipes adapted from Hand Made Baking, brittle adapted from an old issue of Donna Hay Magazine; Inspired by here, here, and this book

This cake is perfect for any kind of celebration. It's rich, and I oblige you to have a glass of cold milk ready before indulging into this lovely roll cake. Though it appears to be glam— and no doubt it is— don't be fooled by its sexy, cut-to-the-chase appeal. What's required isn't an entire day of slaving in the kitchen, but rather a little bit of preparation and maybe some shortcutting.

The most daunting part about this cake isn't the baking, which only take about 10 minutes, it's the preparation. The preparation isn't anything taxing or overly complicated, but it does require a little bit of proper planning and reading the recipe ahead of time, especially if you want it all to come together rather quickly. The Peanut Butter Cream Cheese Mousse (which is very peanutty, slightly tangy and not overly sweet) and the Chocolate Ganache can be made up to 24-hours in advance, or made in the order as directed below. And the super-easy peanut brittle can be made several days in advance. The brittle is an optional addition, you can definitely use store-bought brittle, chop-up your favorite peanutty candy bar and use that, or just leave the topping component out entirely. It's up to you!

Warning: be prepared to get a kitchen towel dirty; be sure to use a clean one that you don't mind staining with cocoa. 

Also, do keep in mind that the higher the cacao content of the chocolate you use in the ganache, the richer and darker it will be. Also, be sure to refrigerate the ganache if you plan to make it ahead. Once you're ready to use it, put the ganache in a heat-proof bowl over a pan of simmering water and let it melt back to pouring consistency.

Ingredients:

Cake
1/2 cup / 60g all-purpose flour
1/2 cup / 50g unsweetened cocoa powder (natural, or Dutch-processed), sifted, plus more for dusting

3/4 teaspoon baking powder
4 large eggs plus 1 egg yolk, at room temperature
Pinch of fine-grain sea salt
1/2 cup plus 2 tablespoons / 125g granulated white sugar
1/4 cup / 55g unsalted butter, melted and slightly cooled
Powdered sugar for dusting (optional)

Peanutty Peanut Butter Cream Cheese Mouse
4 oz / 113g cream cheese, at room temperature
2/3 cup / 160g peanut butter (try to stick to a commercial brand because oil won't separate out)
2 tablespoons / 30g unsalted butter, at room temperature
1/2 teaspoon pure vanilla extract
1 cup / 100g powdered sugar
Pinch of fine-grain sea salt
Pinch of nutmeg
1/2 cup / 120 ml heavy whipping cream (double cream)

Peanut Brittle (optional; refer to headnotes for substitute)
1 cup / 200g granulated white sugar
3/4 cup / 100g salted peanuts

Chocolate Ganache (refer to headnotes, if making ahead)
6 oz / 170g chopped dark chocolate (54 to 70 percent cacao)
3/4 cup/ 180ml heavy whipping cream (double cream)
1/2 teaspoon light corn syrup / golden syrup / light agave nectar

Make the Cake

Position a rack in the center of the oven. Preheat the oven to 450F / 230C. Grease the bottom and sides of a 9-by-13-in / 23-by-33-cm baking pan and line with parchment paper. Grease the top of the parchment and dust the pan with cocoa powder; tap out the excess (I do this over the sink for easy cleaning).

In a medium bow, whisk together the flour, cocoa powder, and baking powder. Set aside.

In a large bowl using a handheld mixer or in the bowl of a stand mixer fitted with the whisk attachment, whisk together the eggs, egg yolk, and salt on high speed until thick and doubled in volume, about 3 minutes.

With the mixer still on, steadily stream in all the granulated sugar; continue mixing on high speed for another 3 minutes, or until the mixture is light in color and thick in consistency, and leaves a trail when the whisk is dipped in and lifted out. To also check if the mixture is done, press a dot of the mixture between your thumb and forefinger; you shouldn't be able to feel granules of sugar in the mixture

With a spatula, carefully sprinkle the flour–cocoa mixture on top of the egg mixture. Gently folded in until just incorporated. Stream the butter down the side of the bowl, carefully stirring just to bring everything together.

Pour the mixture into the prepared pan and gradually tilt the pan back and forth so the mixture levels out and evenly spread into the corners.

Bake for 7 to 10 minutes, or until the cake begins to pull away from the edges of the pan, the cake is springy to the touch, and the cake tester inserted into the center of the cake comes out clean or with a few crumbs attached.

While the cake bakes, evenly dust a clean tea towel or flour sack towel (it should be longer than the pan) with cocoa powder. Once the cake is baked, run a thin knife along the sides of the pan, then invert the cake onto the prepared towel. Carefully loosen and peel off the parchment from the bottom of the warm cake.

Working quickly, trim the edges of the cake with a sharp knife just enough to square everything off when making a cut 1-in / 2.5cm from one of the shorter edges, being sure not to cut more than halfway through (this will allow the cake to roll neatly). Lightly dust the top of the cake with more cocoa powder.

Put a clean piece of parchment or wax paper on the dusted cake (you can skip this bit if you like living on the edge, but I like to take proper precautions). Firmly, but gently, roll up the warm cake from the cut end, including the tea towel in the roll, and leave the cake to cool completely. Doing this will allow the cake to be easier to fill later on. Put the rolled package in a loaf pan, if it fits, to help hold its shape, and set in the refrigerator to cool for at least 2 hours.

Meanwhile, preheat the oven to 400F for the Peanut Brittle.

Prepare the Peanut Butter Cream Cheese Mousse

In a large bowl using a handheld mixer or in the bowl of a stand mixer fitted with the whisk attachment, beat the cream until stiff peaks form. Scrape the whipped cream into a smaller bowl, and set aside.

In the large bowl (no need to clean it), beat the cream cheese until smooth. Beat in the peanut butter, followed by the room temperature butter and the vanilla extract. Scrape the sides of the bowl a bit.

Now, with the mixer on low, beat in the powdered sugar, sea salt, and ground nutmeg. Once the sugar and spices are incorporated, turn the mixer off and scrape down the bowl. Using the spatula, briskly stir in about 1/3 of the whipped cream mixture. Add in the rest of the whipped cream and fold it into the peanut butter cream cheese goodness. Cover the bowl with plastic wrap and place it the refrigerator to chill.

Make the Peanut Brittle
Line a rimmed baking sheet with parchment paper, and evenly sprinkle in the sugar. Bake for 15 to 18 minutes, or until all the sugar is melted and golden. Once immediately out of the oven, carefully (sugar is very hot at this point!) sprinkle over the chopped peanuts, and allow to cool completely before casually breaking into pieces.

Make the Chocolate Ganache
Put the chocolate in a medium heatproof bowl. In a small saucepan over medium heat, bring the heavy cream to a simmer. Remove the pan from the heat and pour the cream over the chocolate. Let the mixture sit for a minute, then add in the corn syrup and stir until smooth. Set aside.

[Kamran note: if preparing the ganache a day ahead, be sure to press some plastic wrap (cling film) onto the ganache to prevent a skin from forming].

Decorate the cake
Once the cake is cool, carefully unroll it. Remove the sheet of parchment and evenly spread the mousse onto the cake, leaving a 1/2-in / 12mm border all around. Re-roll the cake (without the tea towel inside the cake, of course). Place the cake on a clean cooling rack, over a sheet of parchment paper. Evenly pour the ganache onto the cake, use a spatula or knife to help spread it out. Allow the chocolate to drip off onto the parchment (I scrape the excess into a bowl and serve it with the cake; it's liquid gold!). Decorate the cake with the shards of peanut brittle, and move to the refrigerator to chill for 1 hour. After an hour, dole out slices, and enjoy!