Luscious milk chocolate peanut butter brownies studded with salted peanuts . Cakey, gooey, and delicious brownies that are so easy to make.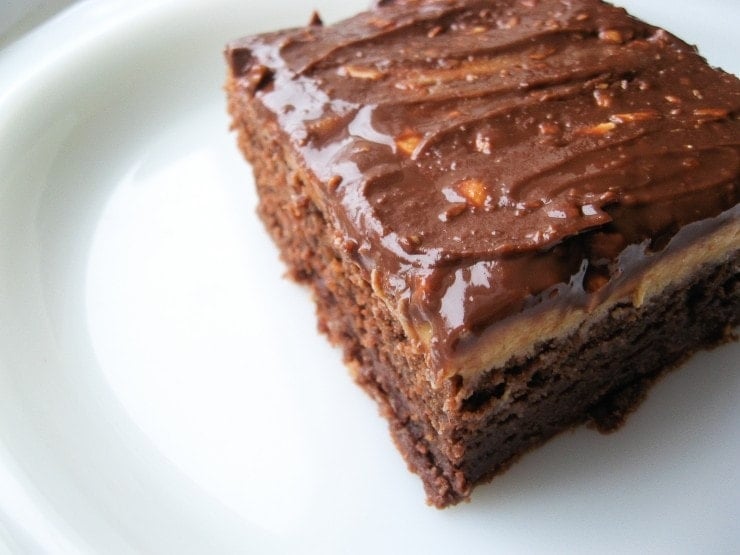 Recently I was given an opportunity to participate in a TasteSpotting taste test of Green & Black's latest chocolate bar, Peanut. But it wasn't just any testing, I had to create a recipe with the chocolate bars I was given. So, I brainstormed for a couple of days (before receiving the chocolate), and thought of chocolate chip cookies with gray sea salt, toffee covered fortune cookies, and tons of other ideas. But Sarah from TasteSpotting gave me an even better idea- peanut butter brownies.
And I didn't make just any brownies! I made Peanut-studded Chocolate Brownies (peanut butter brownies) with a peanut butter frosting and a chocolate ganache to top everything all off.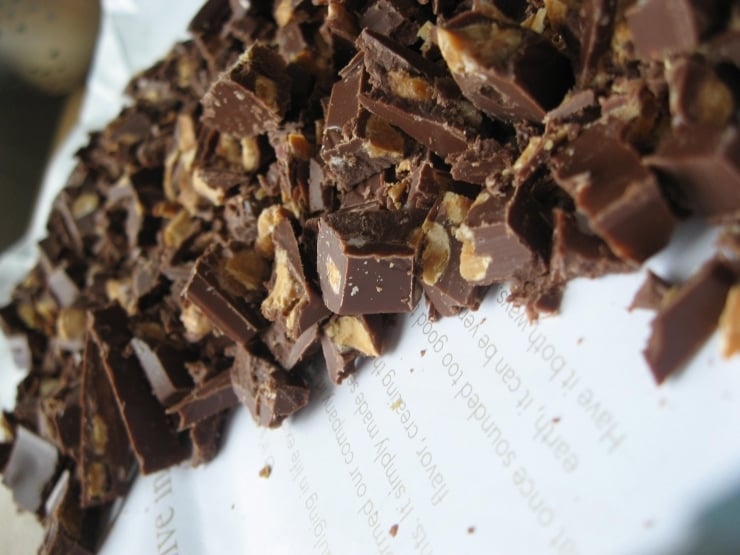 Before making the peanut butter brownies, I took a risk and ate a whole chocolate bar by myself. I needed to see how the chocolate tasted. And can I tell you, this is some high quality milk chocolate. Trust me, I know my chocolate!
This very sophisticated milk chocolate bar contains caramelized peanuts and sea salt, which compliment the chocolate very well.
So, I thought to myself, "Chocolate . . . Caramelized peanuts . . . Peanut butter would definitely work, and to top it all off, more of the delicious chocolate. Yep, that's what I'll do… Peanut butter brownies."
And I did.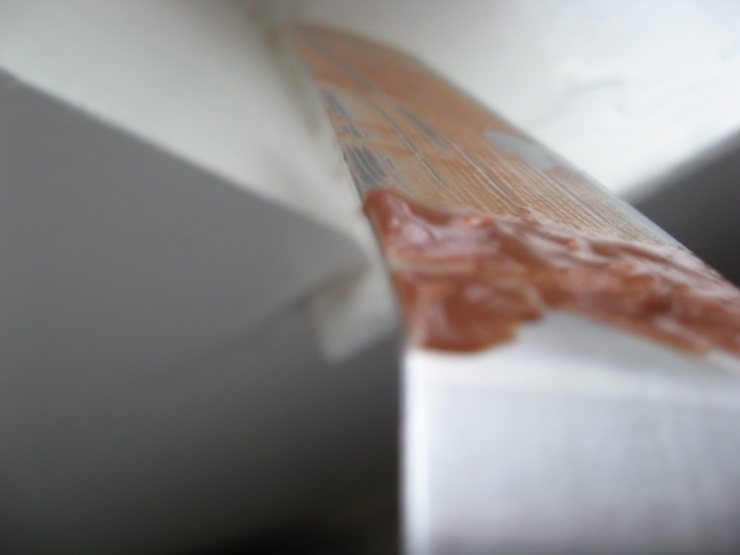 So, to check out the peanut brownies recipe, you'll sadly have to wait just a tiny while, while TasteSpotting gets the brownie recipe up (I'll post a link, as soon as I get an update from my favorite peeps at Tastespotting), but I assure you that these milk chocolate bars from Green & Black's will have you on your way to rich, gourmet deliciousness with my delicious Peanut-studded Milk Chocolate Brownies.