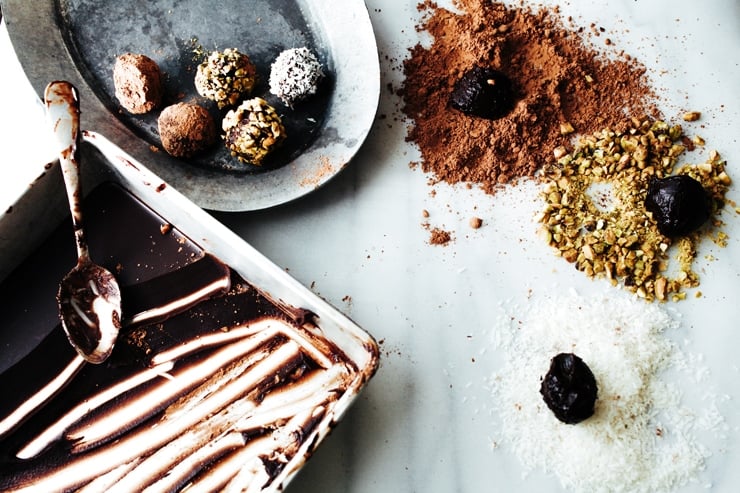 My love affair with chocolate began over a decade ago at a mom-and-pop chocolate shop situated on the Upper West Side of Manhattan. The shop, still open today (to my surprise) is a teeny-tiny place easy enough to walk past and ignore. That is, if the door isn't swung open.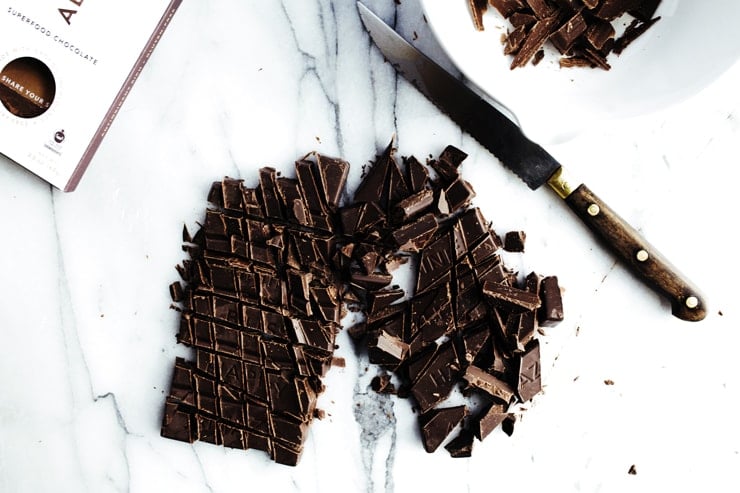 After school, each day, I'd take a half-mile trek up to my mother's workplace; I walked past the small chocolate shop for months with hope that I'd not walk in and clean myself out of my weekly allowance.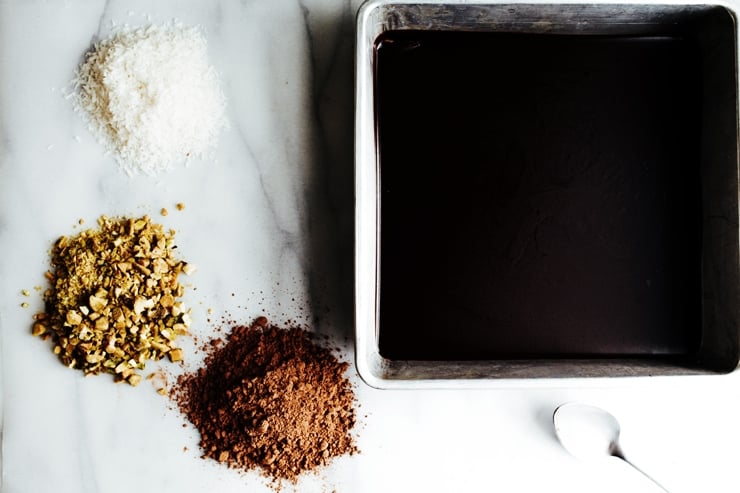 It was my Mom's birthday, and I'd spent the entirety of my walk dropping almost two weeks' worth of allowance money to create a decent-enough birthday gift. Everything I'd put together seemed good enough to muster up a big smile, until I walked past the chocolate shop. As someone swung open the shop door, the smell of chocolate danced past my nose and pulled me in.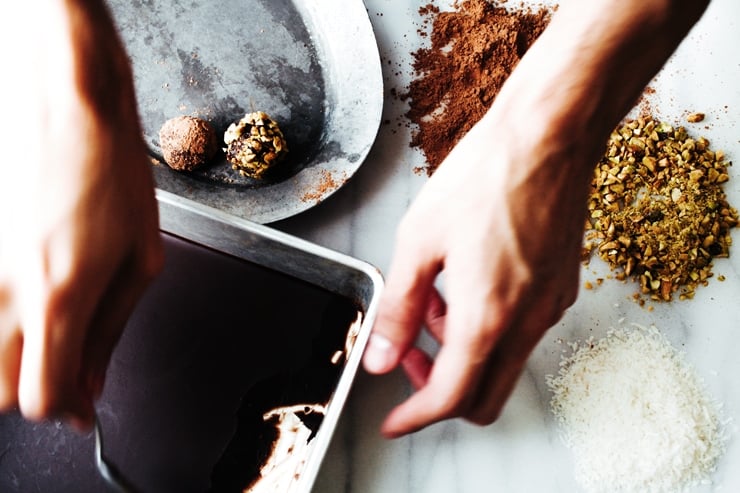 The shop was a teeny-tiny place covered in small news clippings, chocolate arrangements, and tchotchkes from decades before. I've been told it's where all the Columbia University students get chocolates for their sweethearts on Valentine's; it's also where Katharine Hepburn would arrive on a monthly basis, for over two decades, to pick up a box of her favorite assorted chocolates.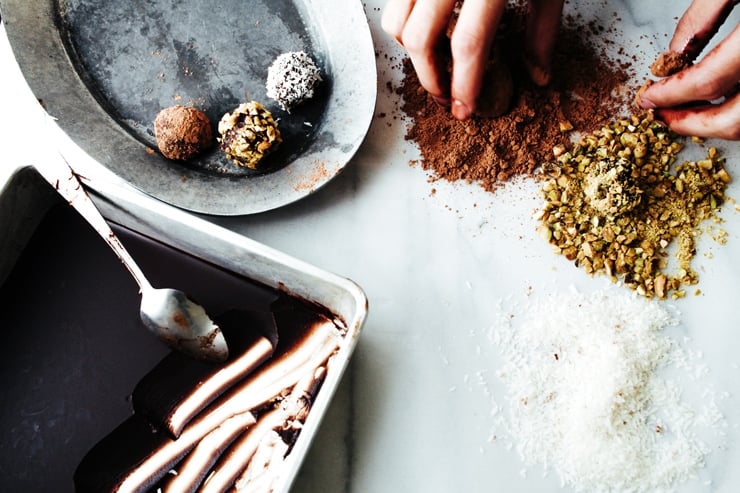 I took in the views of all the varieties of chocolate, and a warm smile from behind the counter caught my attention, "Hi! Are you looking or anything specific?" Her smile lit up the room. I informed her about my dilemma– I only had so much money left. "Chocolate Truffles," she reassured me they'd be a good idea. She nestled a few next to each other in a small box closed with a sticker, then went back to the case and handed me one, "This one's for you." I bit into the chocolate truffle and felt my soul jump. In my hand, the chocolate didn't seem like anything special– I thought it was just a piece of chocolate; but once I bit into the hard truffle, I immediately knew I'd never look at chocolate the same ever again.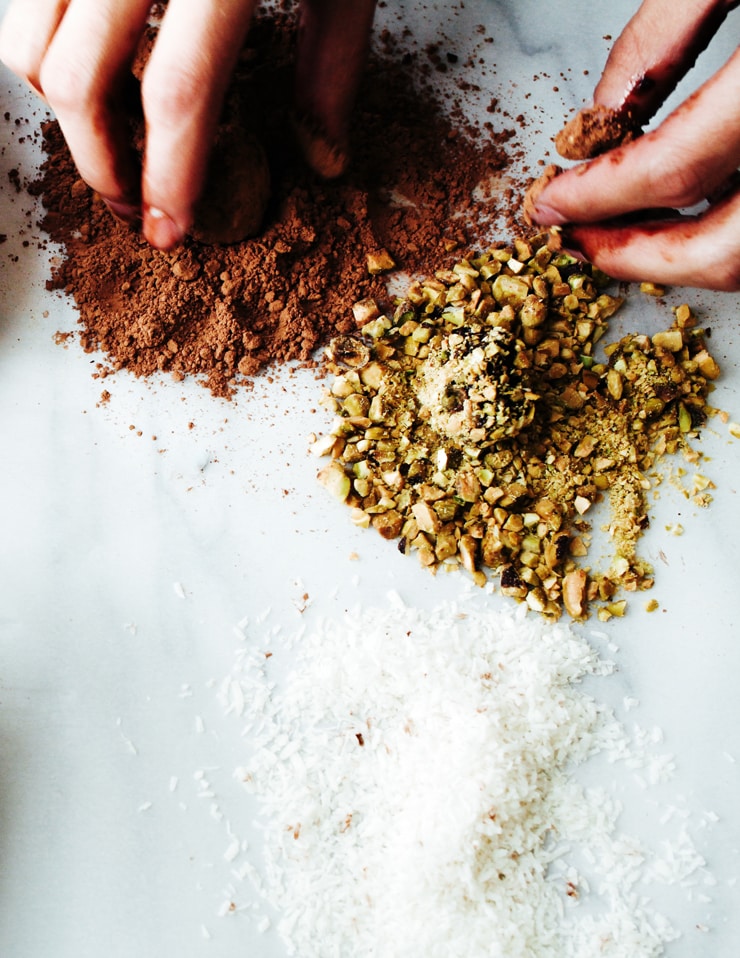 To celebrate my Mom's 50th birthday, and to celebrate my long love affair with chocolate, I give you chocolate truffles… Because I'd much rather eat Aloha Superfood chocolate in bed on Sunday night, alone, than force myself to go on awkward dates with strangers who think it's okay to eat a dressing-less salad leaves as a meal while I down a cheeseburger (we'll talk about that later).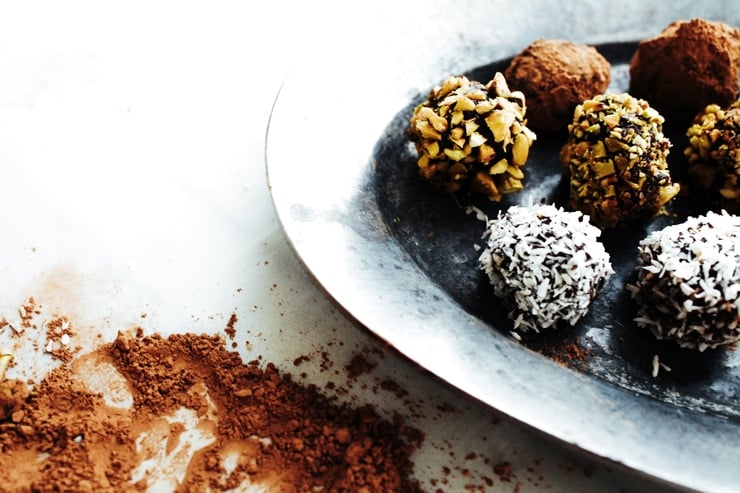 Chocolate Truffles Recipe
Makes about 15 truffles
Prep time:
Total time (mostly refrigeration):

These truffles are luscious; they're smooth, rich, and have the perfect amount of flavor thanks to the small addition of sea salt and amaretto liqueur. Admittedly, they're a bit messy to make but they come together in a pinch. As we all know– chocolate melts, so be sure to work in a cool environment and work as quickly as you can, especially if you've hot hands (Tip: run your hands under cold running water for a few seconds, then dry them off, before working with the truffles).

A bit on the chocolate: For the dark chocolate, I like to stick to a cacao content of 54% to 65%. If you'd like truffles that are less rich, feel free to substitute between 1.5 oz (43 g) and 2 oz (57 g) of milk chocolate for the dark chocolate.

On the golden syrup: I find that adding a bit of golden syrup to the mixture keeps the truffles nice and smooth in texture; if you don't have golden syrup on hand, feel free to use mild honey, light agave nectar, or light corn syrup– they all work great.

On the flavoring: If you don't have amaretto or would rather use another flavoring, you can go for that (raspberry or cherry liqueur would be lovely here!) or use vanilla extract or almond extract, instead; I've cut down on the amount called for in the latter because it tends to be pretty strong. Feel free to use any other of your other favorite extracts that go well with chocolate; this recipe is a good base for any of your favorite chocolate flavor-parings.

Ingredients:
6 oz / 170 g dark chocolate, roughly chopped (refer to headnotes)
1/3 cup / 80ml heavy (whipping) cream
1 Tablespoon / 14 g unsalted butter
Pinch fine grain sea salt
1 1/2 teaspoons golden syrup (refer to headnotes)
1 teaspoon amaretto liqueur / pure vanilla extract, or 3/4 teaspoon almond extract

For rolling
3 tablespoons / 25 g shredded / desiccated coconut
3 tablespoons / 25 g dry roasted shelled pistachio nuts, finely chopped
3 tablespoons/ 20 g natural unsweetened cocoa powder

Preparation:

In a small saucepan over low heat, melt together the dark chocolate, heavy cream, butter, and salt, making sure to stir constantly until melted. Once melted, remove the pan from the heat. Stir in the golden syrup and amaretto liqueur.

Transfer the chocolate mixture into a clean, 8-inch / 20-cm square baking pan. Refrigerate the pan of truffle filling, uncovered, until firm, about 45 minutes.

Line a serving plate or rimmed baking sheet with parchment or wax paper, and set aside.

Place the shredded coconut, pistachio nuts, and cocoa powder in mouds on a large piece of parchment or wax paper (alternatively, you can use three shallow bowls). Scoop a heaping teaspoon-sized portion of the chocolate mixture and form into a rough round with your hands. Roll round in desired coating, pressing in and covering completely, making sure to shake of any excess. Repeat the process with the rest of the chocolate mixture, being sure to place the coated truffles on the prepared place/ baking sheet. Once done, chill the truffles until set, about 30 minutes, before eating.

The truffles will keep in an airtight container in the refrigerator, for up to 2 weeks. Bring truffles to room temperature right before serving.
THIS POST WAS BROUGHT TO YOU BY:

Fine print: This post was a paid endorsement by Aloha to help promote their delicious handmade Superfood Chocolate bars, which are made with Fair Trade certified organic ingredients. Each bar is mineral-rich, dairy-free, gluten-free, non-GMO, and low glycemic. I absolutely love what Aloha is doing– they've changed the chocolate industry by utilizing really good ingredients to create a delicious bar perfect for nearly everyone to eat! Please note that any opinions in this post, including this little tidbit, are my own.