The best recipe for melt-in-your-mouth chocolate truffles. The secret to this chocolate truffle recipe is good dark chocolate and almond liqueur.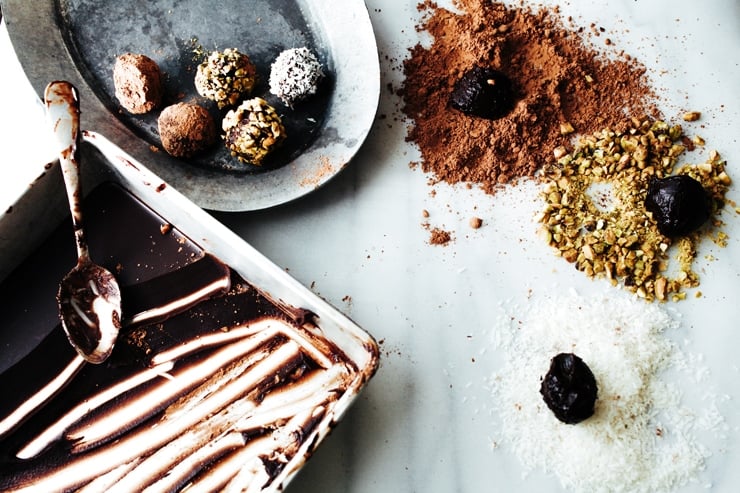 My love affair with chocolate and chocolate truffles began over a decade ago at a mom-and-pop chocolate shop situated on the Upper West Side of Manhattan. The shop, still open today (to my surprise) is a teeny-tiny place easy enough to walk past and ignore. That is, if the door isn't swung open.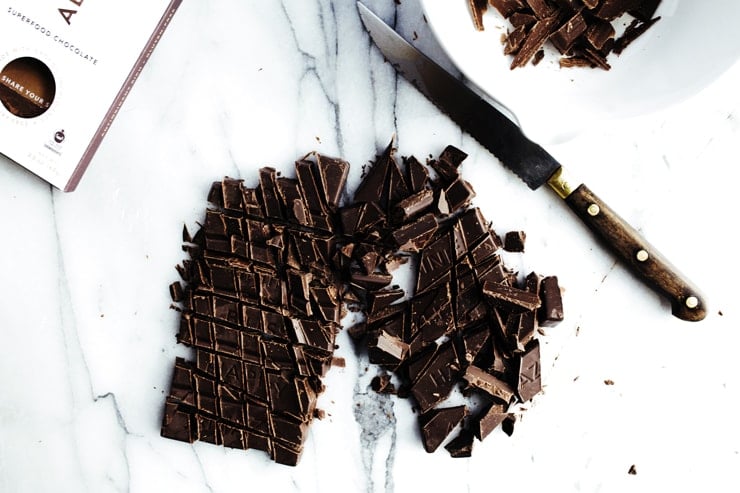 After school, each day, I'd take a half-mile trek up to my mother's workplace; I walked past the small chocolate shop for months with hope that I'd not walk in and clean myself out of my weekly allowance.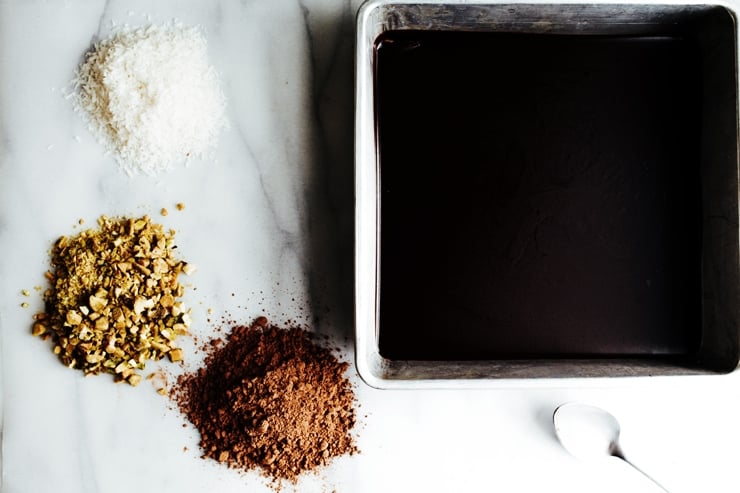 It was my Mom's birthday, and I'd spent the entirety of my walk dropping almost two weeks' worth of allowance money to create a decent-enough birthday gift. Everything I'd put together seemed good enough to muster up a big smile, until I walked past the chocolate shop. As someone swung open the shop door, the smell of chocolate danced past my nose and pulled me in.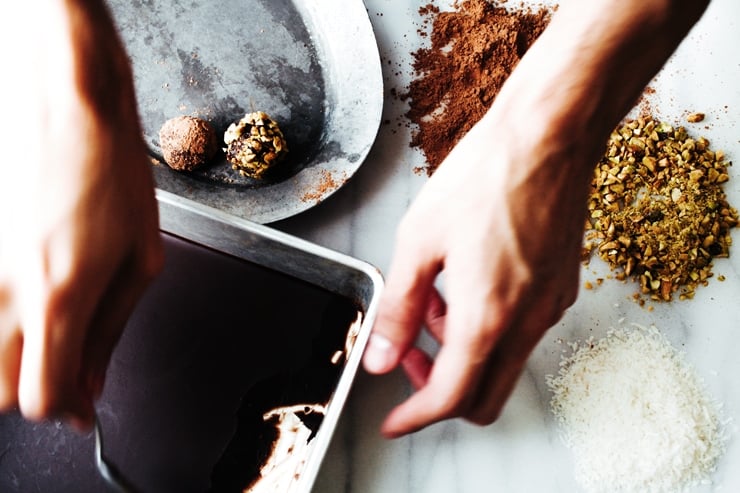 The shop was a teeny-tiny place covered in small news clippings, chocolate arrangements, chocolate truffles, and tchotchkes from decades before. I've been told it's where all the Columbia University students get chocolates for their sweethearts on Valentine's; it's also where Katharine Hepburn would arrive on a monthly basis, for over two decades, to pick up a box of her favorite assorted chocolates.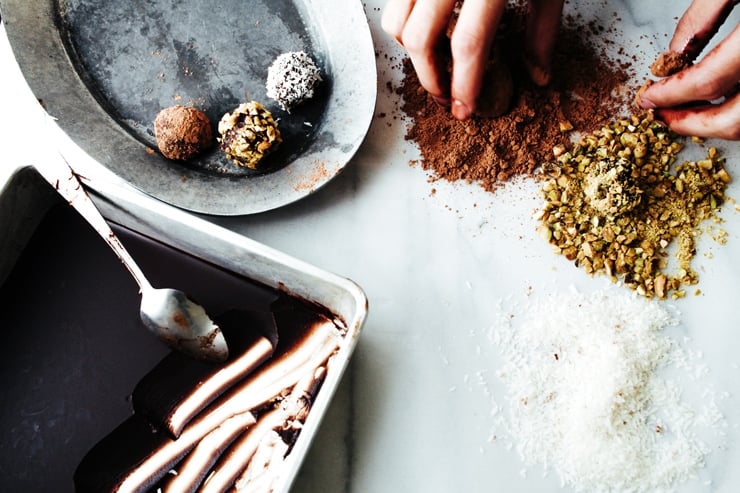 I took in the views of all the varieties of chocolate, and a warm smile from behind the counter caught my attention, "Hi! Are you looking or anything specific?" Her smile lit up the room. I informed her about my dilemma– I only had so much money left. "Chocolate Truffles," she reassured me they'd be a good idea. She nestled a few next to each other in a small box closed with a sticker, then went back to the case and handed me one, "This one's for you." I bit into the chocolate truffle and felt my soul jump. In my hand, the chocolate didn't seem like anything special– I thought it was just a piece of chocolate; but once I bit into the hard truffle, I immediately knew I'd never look at chocolate the same ever again.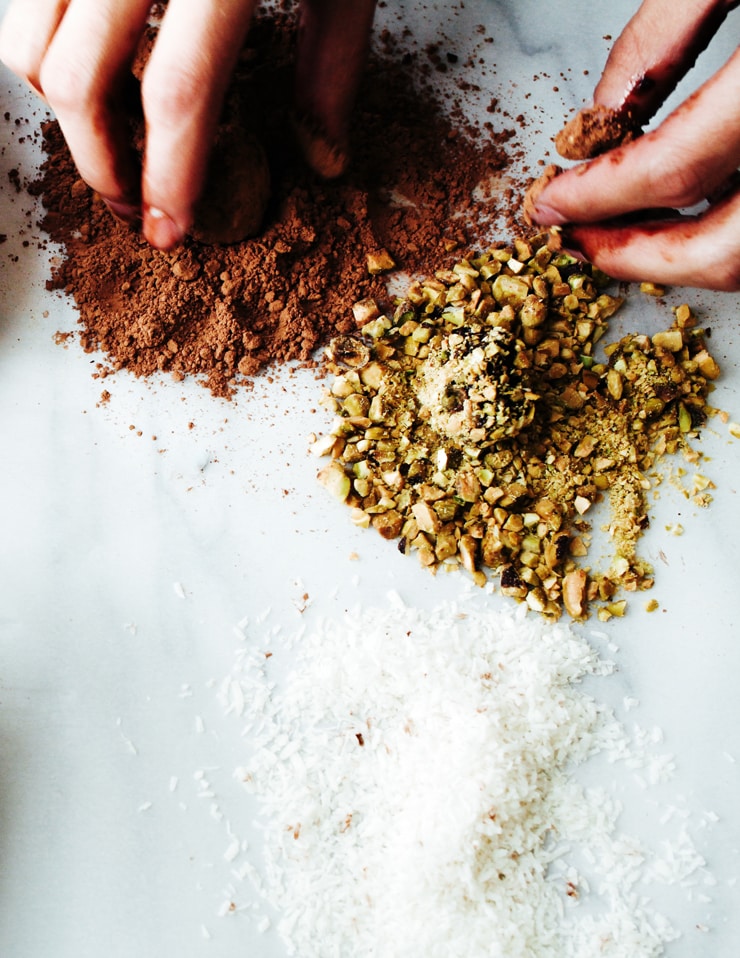 To celebrate my Mom's 50th birthday, and to celebrate my long love affair with chocolate, I give you chocolate truffles… Because I'd much rather eat chocolate in bed on Sunday night, alone, than force myself to go on awkward dates with strangers who think it's okay to eat a dressing-less salad leaves as a meal while I down a cheeseburger (we'll talk about that later).