The best recipe for infinitely tender, flavorful, and moist Raspberry Scones here, but you can simply make plain scones or use your favorite berries!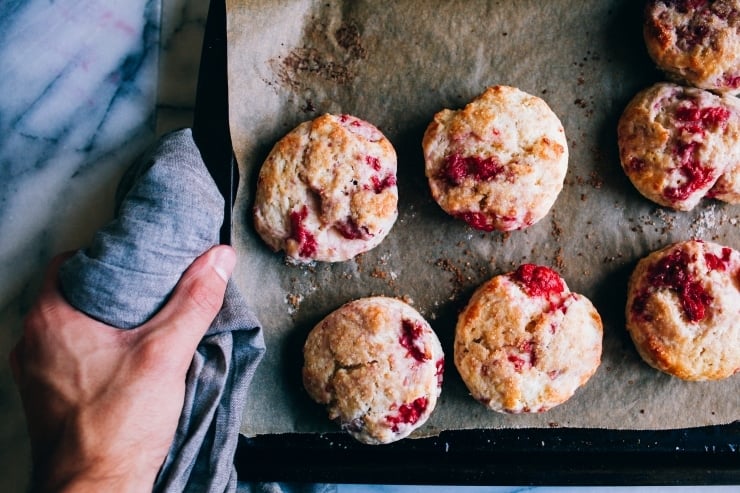 I had to come back and bring you a Raspberry Scones Recipe. The kind that are speckled with crimson-red berries and are infinitely tender, flavorful, and moist. I know it's not summertime here, but heartbreak knows no season or the holidays and when it demands you make raspberry scones at 6am, then raspberry scones must happen. It's as simple as that.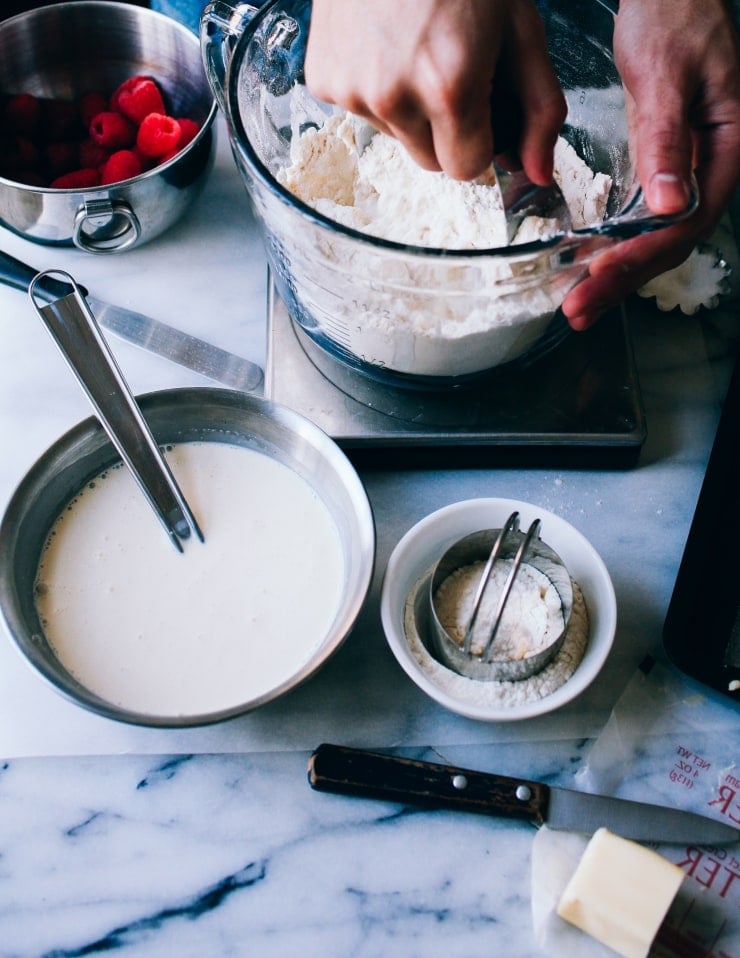 The funny thing about heartbreak is that we learn from our mistakes, but we also pay for them. It's very much a sobering experience and, of course, an emotional one. And because we are all human, it's almost embedded in us to find love– to find that one mate that makes our soul sing and dance like a child; oh, the innocence. (More on this raspberry scones recipe in a minute)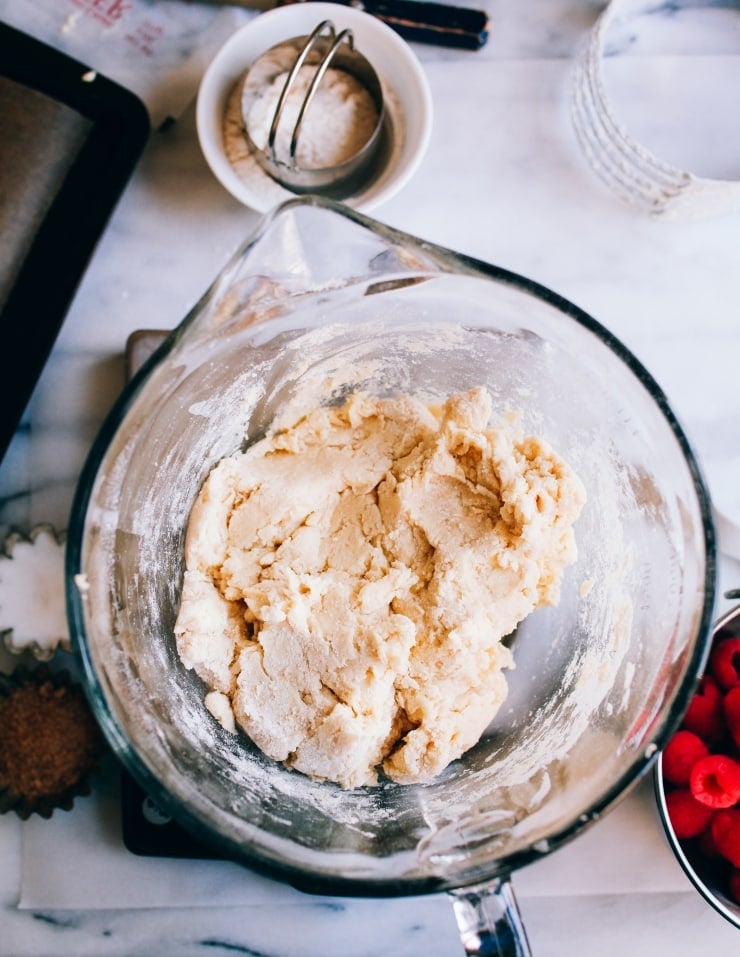 I remember when I was ten years old, before ever having Raspberry Scones or even cream scones, I tried convincing my parents that I was a mature individual– that I knew when I was doing something wrong and right and that because I was from New York, it was practically embedded in my bones. I thought I was a tough New Yorker that could handle it all; that I was fearless, strong, and iron-hearted, but that's not how it is at all.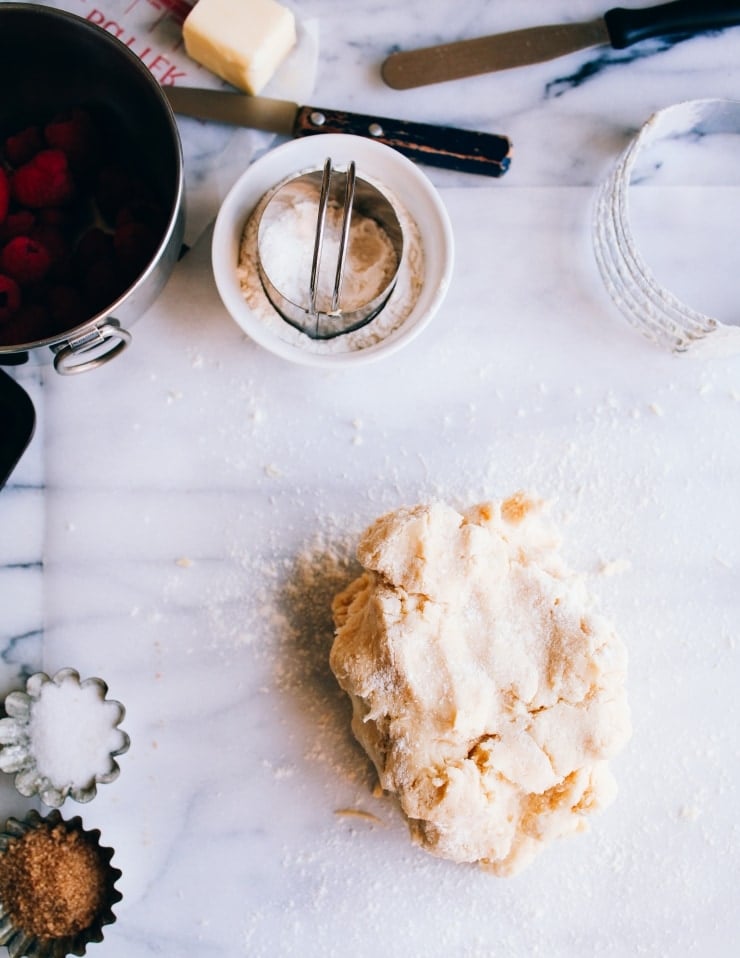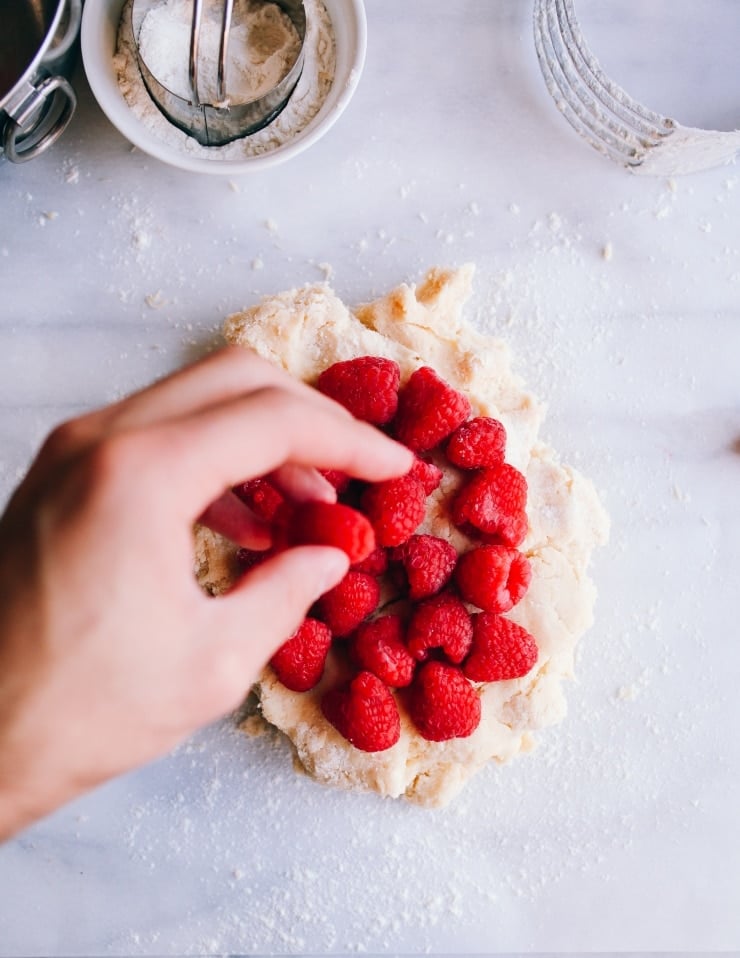 We associate songs, foods (like these Raspberry Scones), and places with our pasts– chapters that were closed years ago, or just the other day. These chapters, however, require revisiting once in a while. They remind us to love harder, to better and embrace ourselves as individuals, and they ultimately remind us to remain true to ourselves.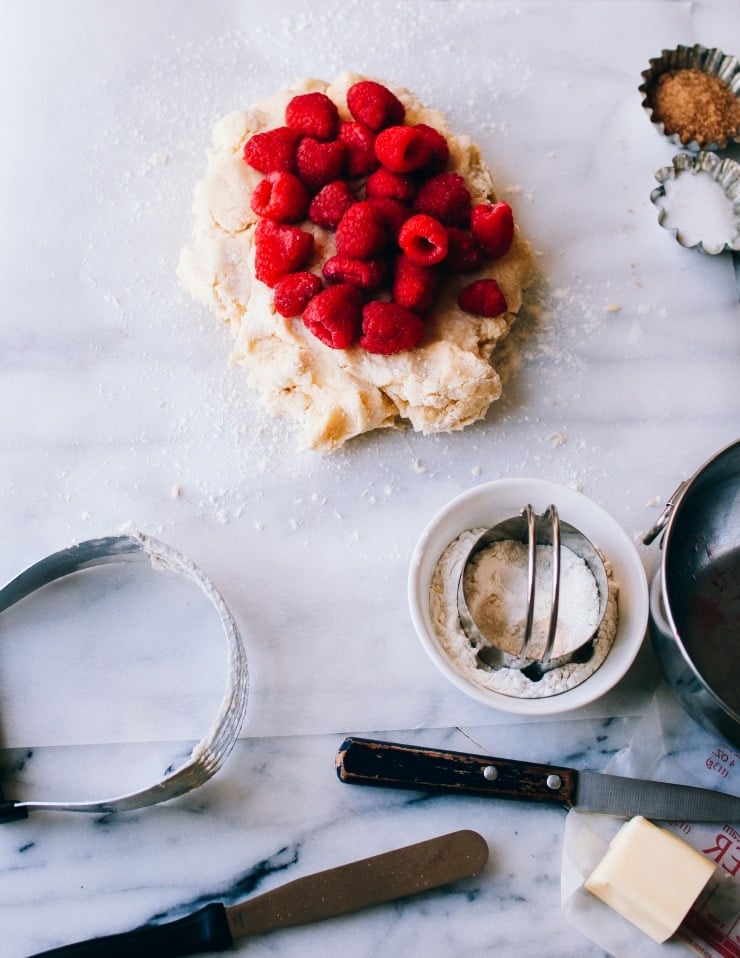 Growing up, I learned that there are so many factors that contribute to a simple idea, which make things seems much more complicated than that, but they're only as complicated as we wish to believe. All of us, no matter what age, where we're from, how we were brought up– we're all tender-hearted and feel pain, disappointment, and sorrow.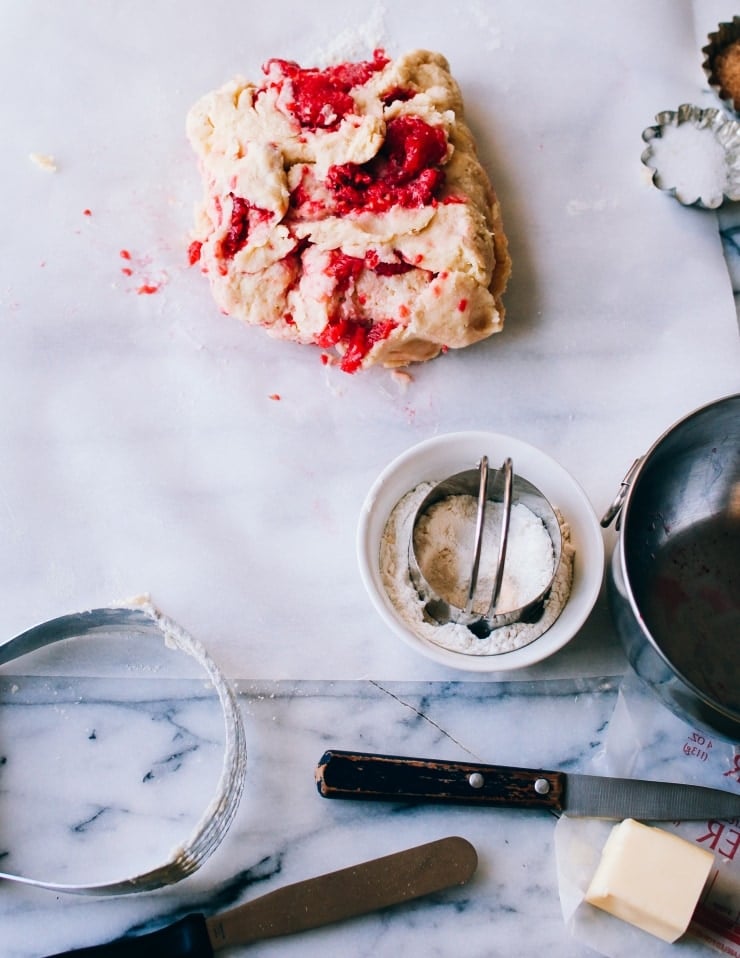 We're fragile creatures, just like these raspberry scones and the berries that fill them. From beginning to end, scones, like our hearts, require a gentle touch. They can be formed and cut into any shape, but we're the ones that control the entire process. That's what life is, in a nutshell. It's about taking what we want out of our lives and learning from each and every one of our experiences.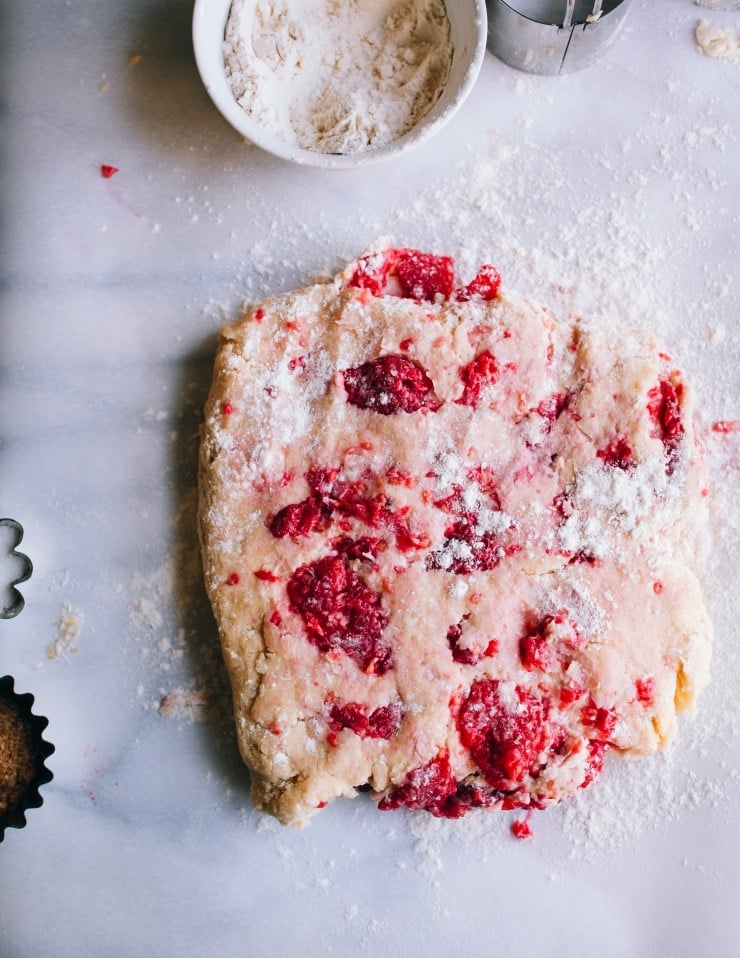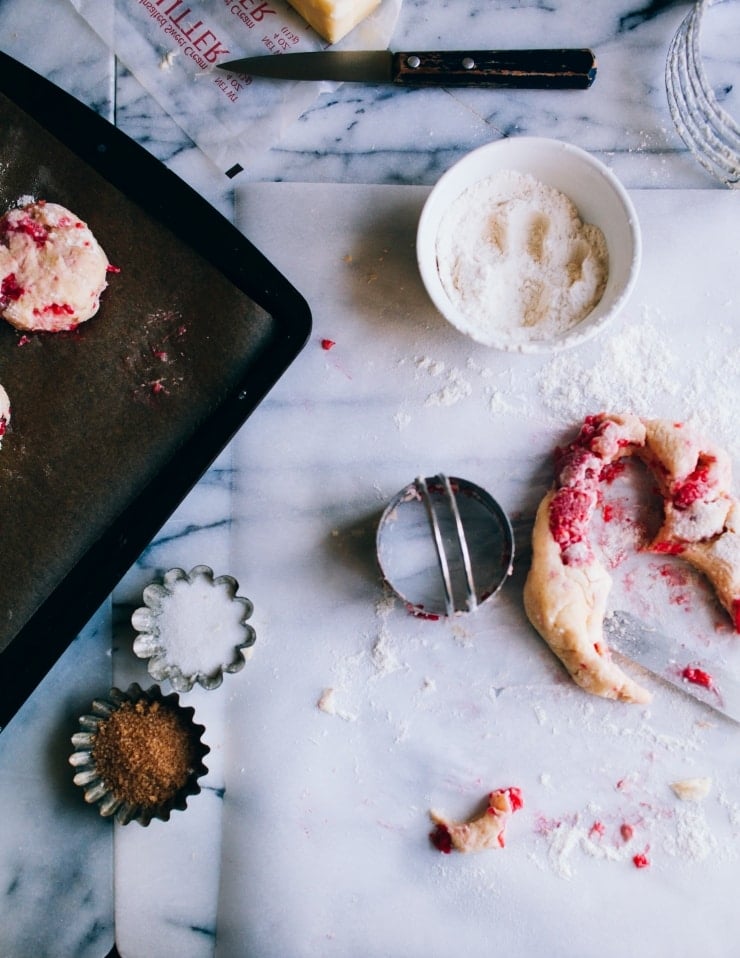 It's easy to write, "all will be well, I promise" but you and I both know that it's easier said than done. We all heal at different rates. For some, it could take a couple weeks, for others, a couple months; and for others, it could take years. Time is what heals, but in the meantime, make these raspberry scones; they'll assist in the process. Sip on your favorite tea or coffee, or indulge in some hot chocolate or warm apple cider– whatever floats your boat. For the raspberry scones, a pat of butter is recommended, and jam is optional. Be positive, make friends, love harder, and have some raspberry cream scones.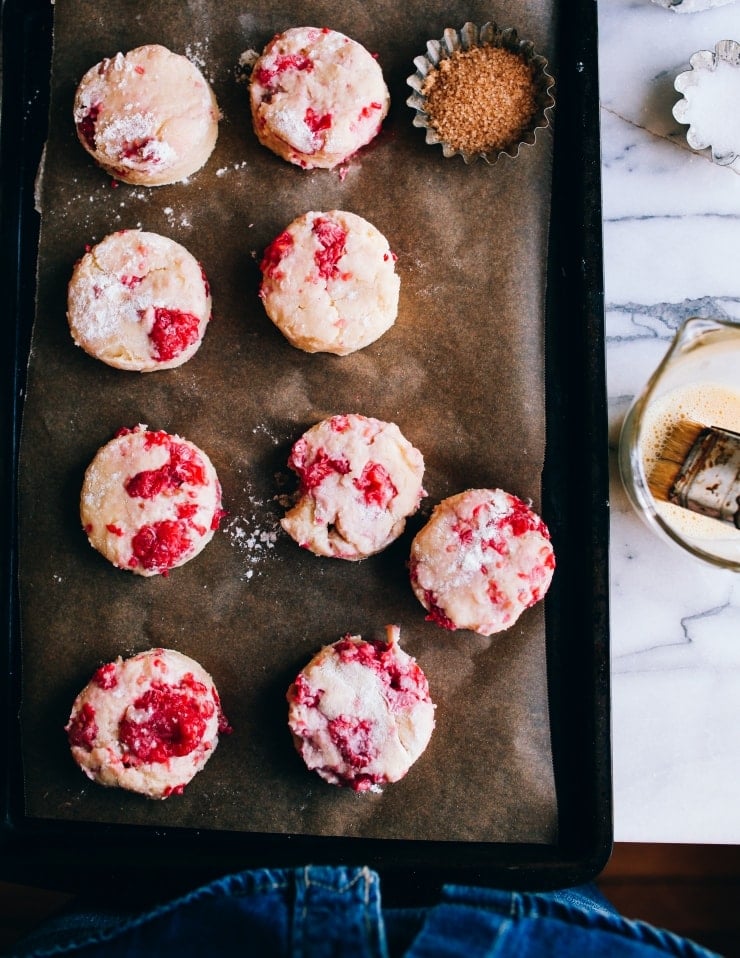 RASPBERRY SCONES RECIPE: SECRET TO MAKING THE BEST RASPBERRY SCONES

The secret to amazing raspberry scones is to handle the dough as little as possible and to use cold ingredients to achieve flaky buttery layers. There's not much to it!
MORE EVERYDAY BAKING RECIPES LIKE THIS RASPBERRY SCONES RECIPE