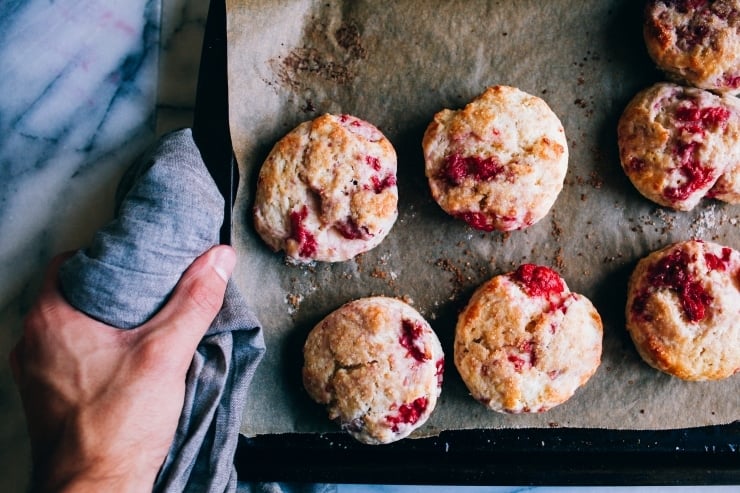 I had to come back and bring you Raspberry Cream Scones. The kind that are speckled with crimson-red berries and are infinitely tender, flavorful, and moist. I love berries, and when I'm stuck in my tiny town with only the grocery store to rely on, I know Driscoll's will have an exceptional product I can rely on year-round. I know it's not summertime here, but heartbreak knows no season or the holidays and when it demands you make scones speckled with berries at 6am, scones must happen. It's as simple as that.
The funny thing about heartbreak is that we learn from our mistakes, but we also pay for them. It's very much a sobering experience and, of course, an emotional one. And because we are all human, it's almost embedded in us to find love– to find that one mate that makes our soul sing and dance like a child; oh, the innocence.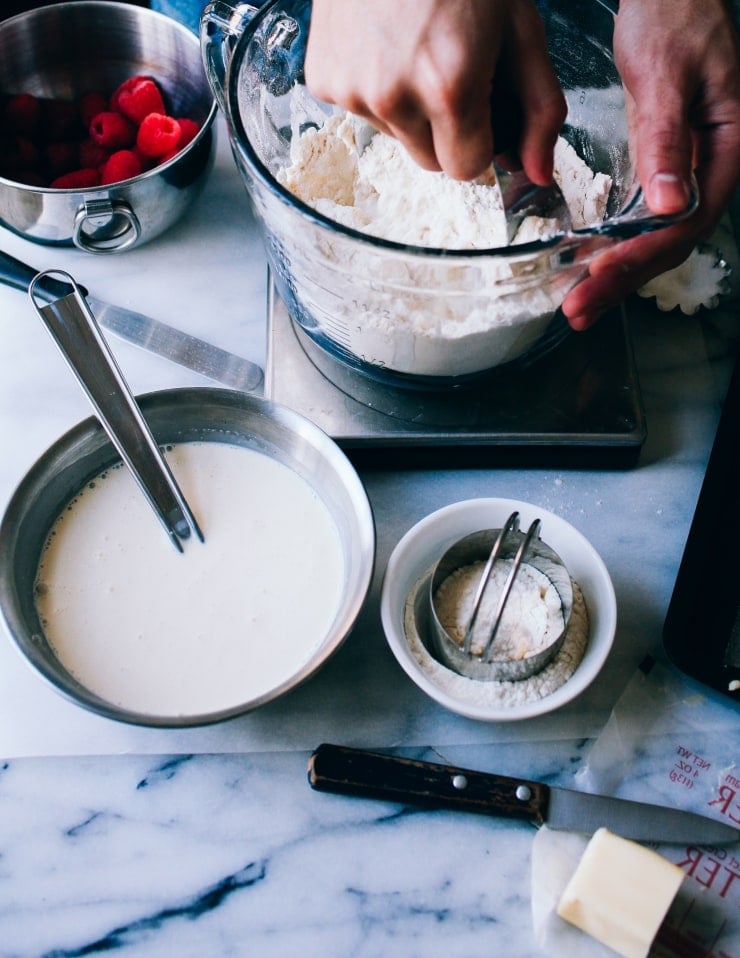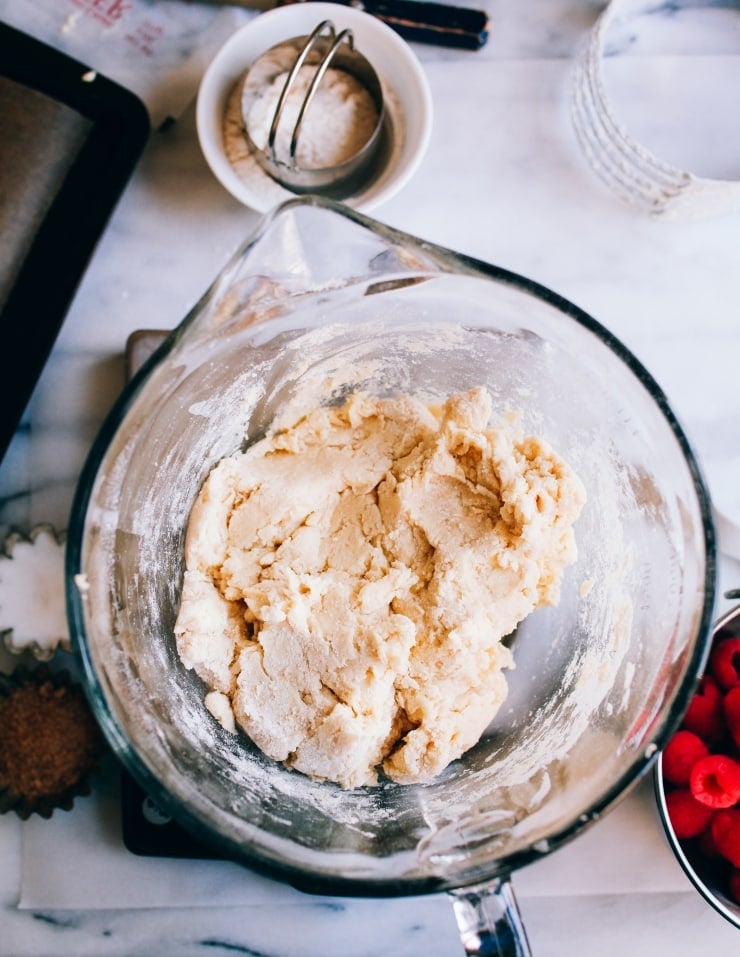 I remember when I was ten years old I tried convincing my parents that I was a mature individual– that I knew when I was doing something wrong and right and that because I was from New York, it was practically embedded in my bones. I thought I was a tough New Yorker that could handle it all; that I was fearless, strong, and iron-hearted, but that's not how it is at all. Growing up, I learned that there are so many factors that contribute to a simple idea, which make things seems much more complicated than that, but they're only as complicated as we wish to believe. All of us, no matter what age, where we're from, how we were brought up– we're all tender-hearted and feel pain, disappointment, and sorrow. We associate songs, foods, and places with our pasts– chapters that were closed years ago, or just the other day. These chapters, however, require revisiting once in a while. They remind us to love harder, to better and embrace ourselves as individuals, and they ultimately remind us to remain true to ourselves.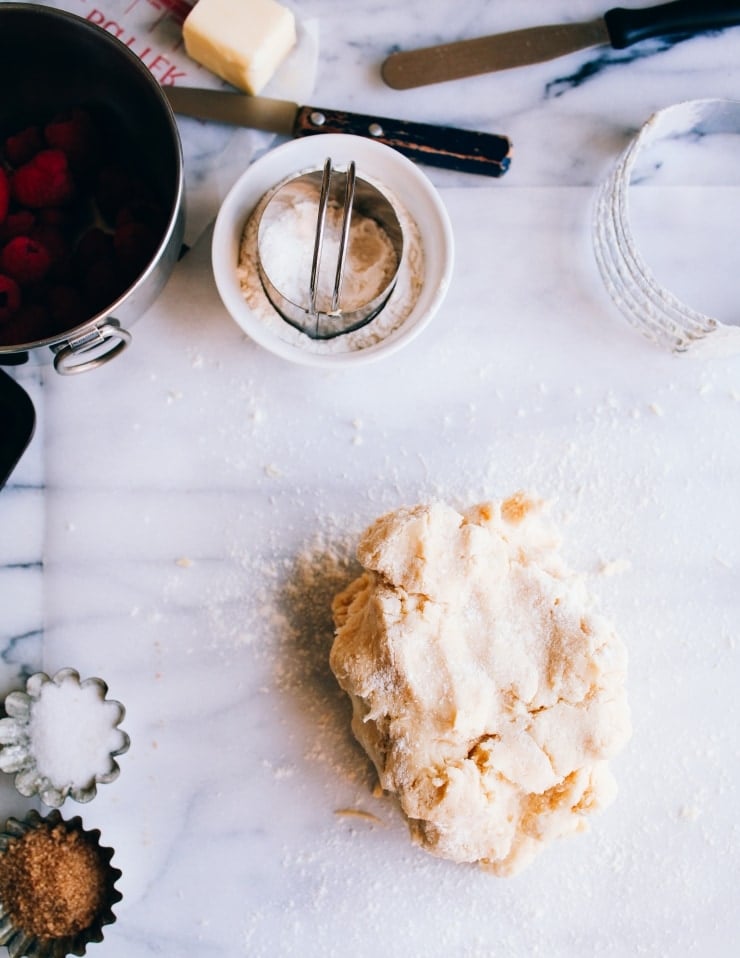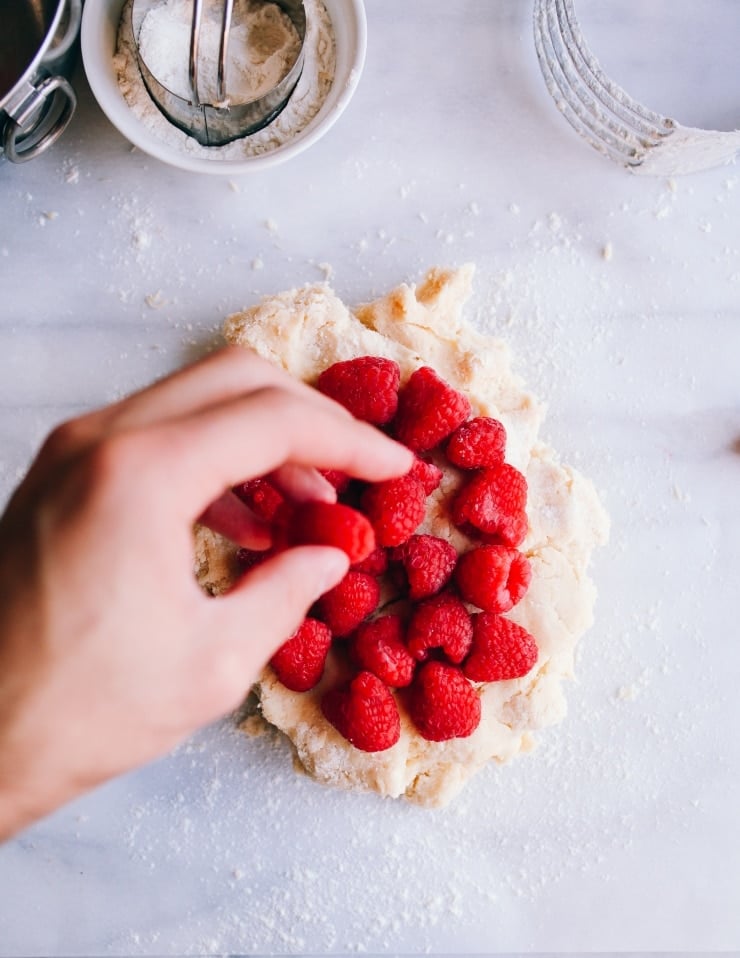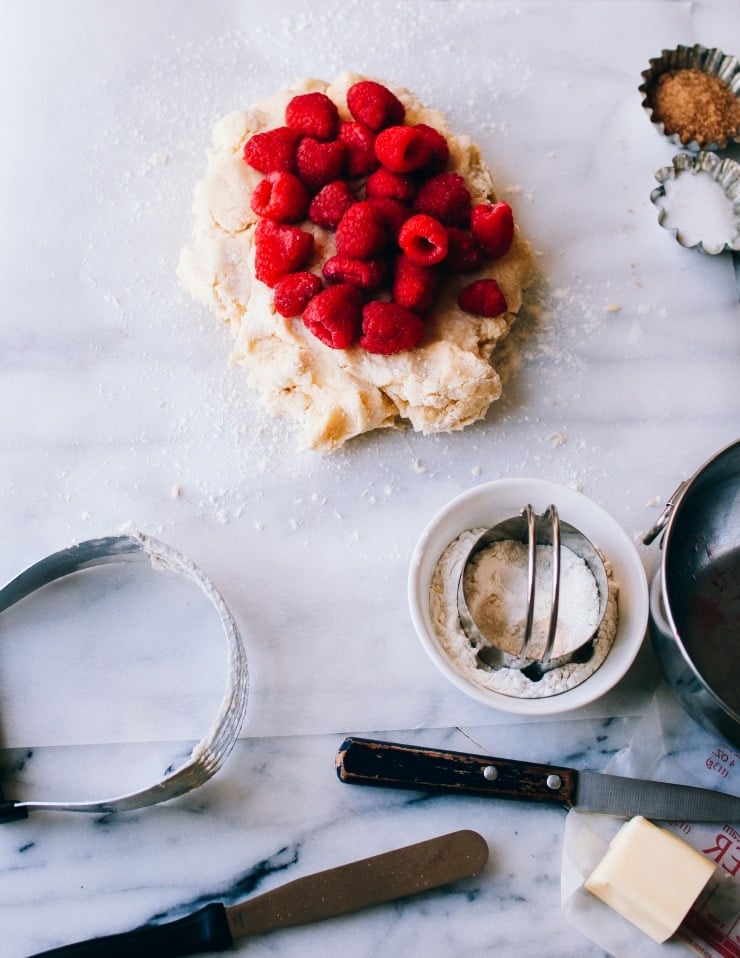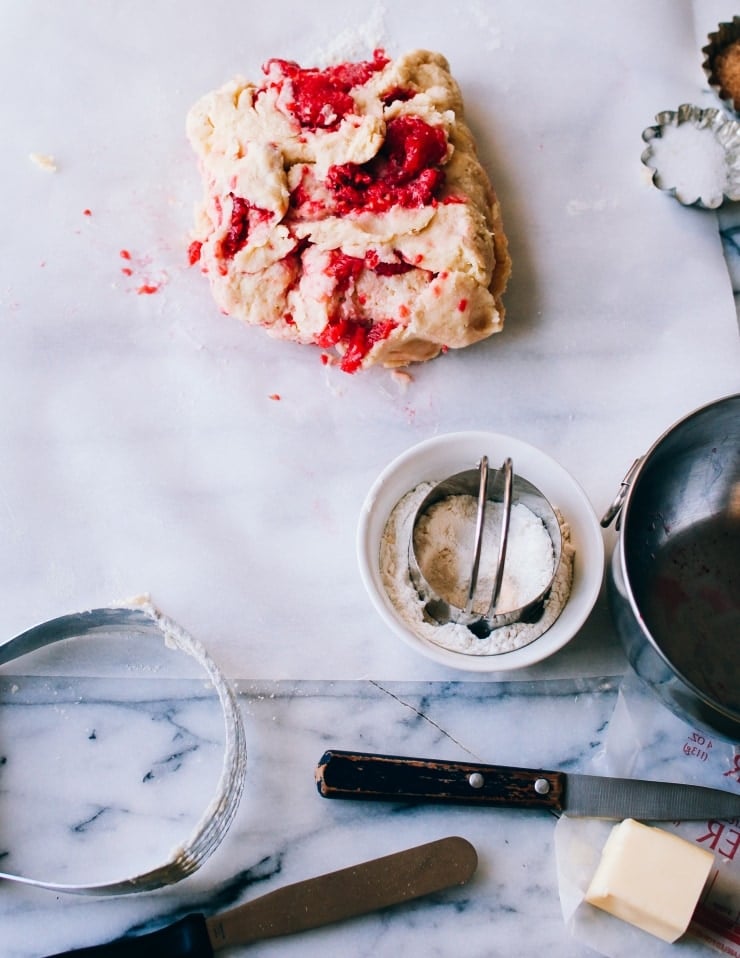 We're fragile creatures, just like these scones and the berries that fill them. From beginning to end, scones, like our hearts, require a gentle touch. They can be formed and cut into any shape, but we're the ones that control the entire process. That's what life is, in a nutshell. It's about taking what we want out of our lives and learning from each and every one of our experiences.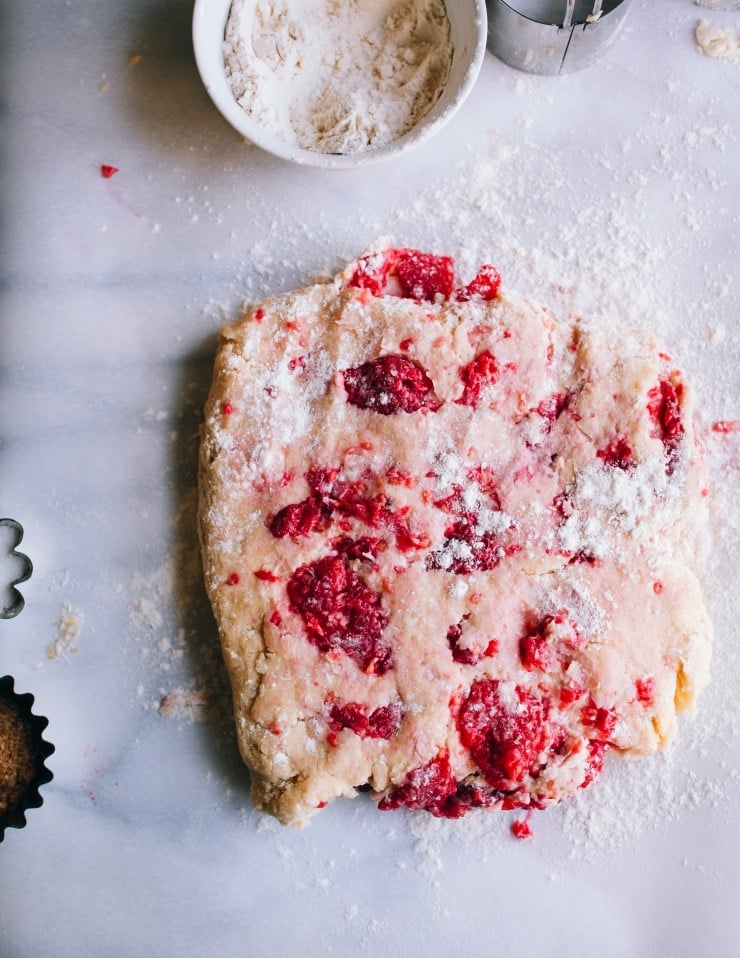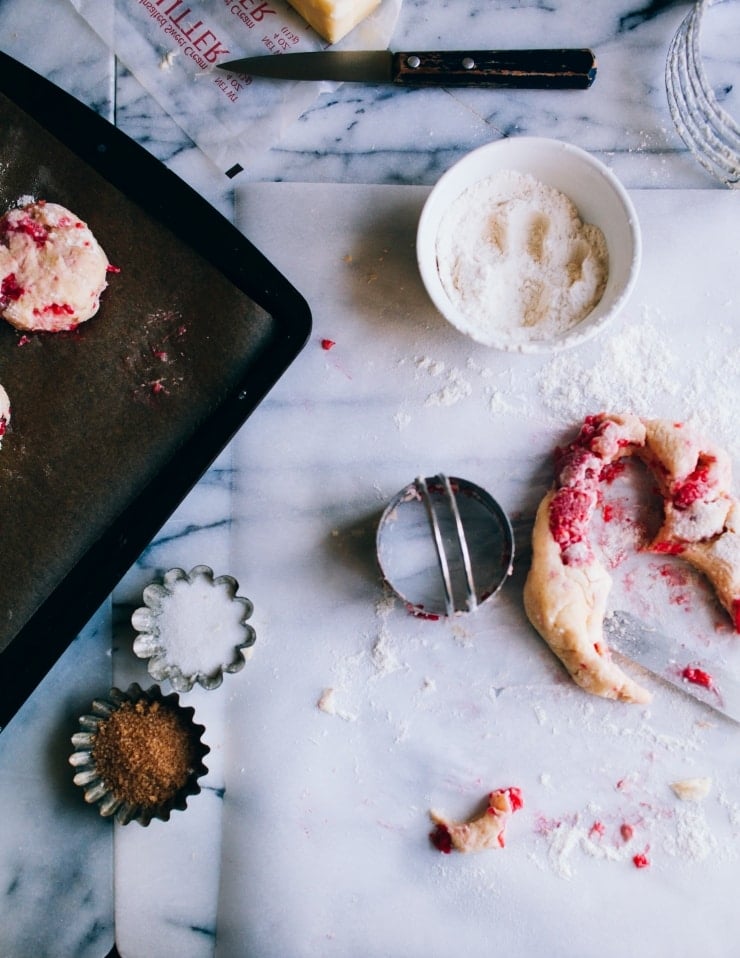 It's easy to write, "all will be well, I promise" but you and I both know that it's easier said than done. We all heal at different rates. For some, it could take a couple weeks, for others, a couple months; and for others, it could take years. Time is what heals, but in the meantime, make these scones; they'll assist in the process. Sip on your favorite tea or coffee, or indulge in some hot chocolate or warm apple cider– whatever floats your boat. For the scones, a pat of butter is recommended, and jam is optional. Be positive, make friends, love harder, and have some raspberry scones.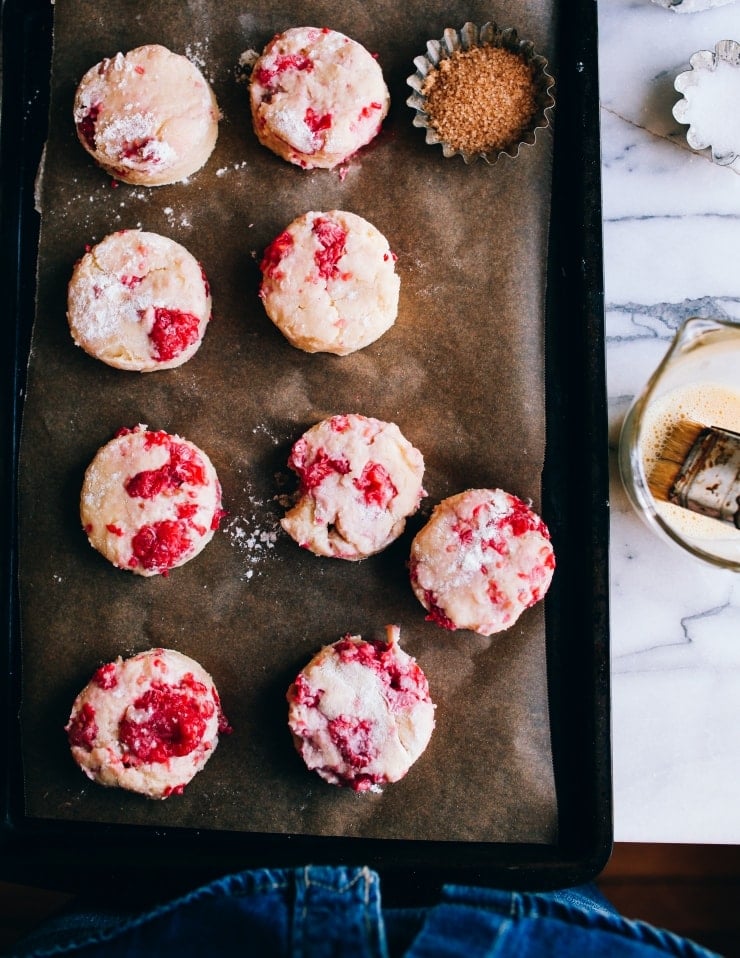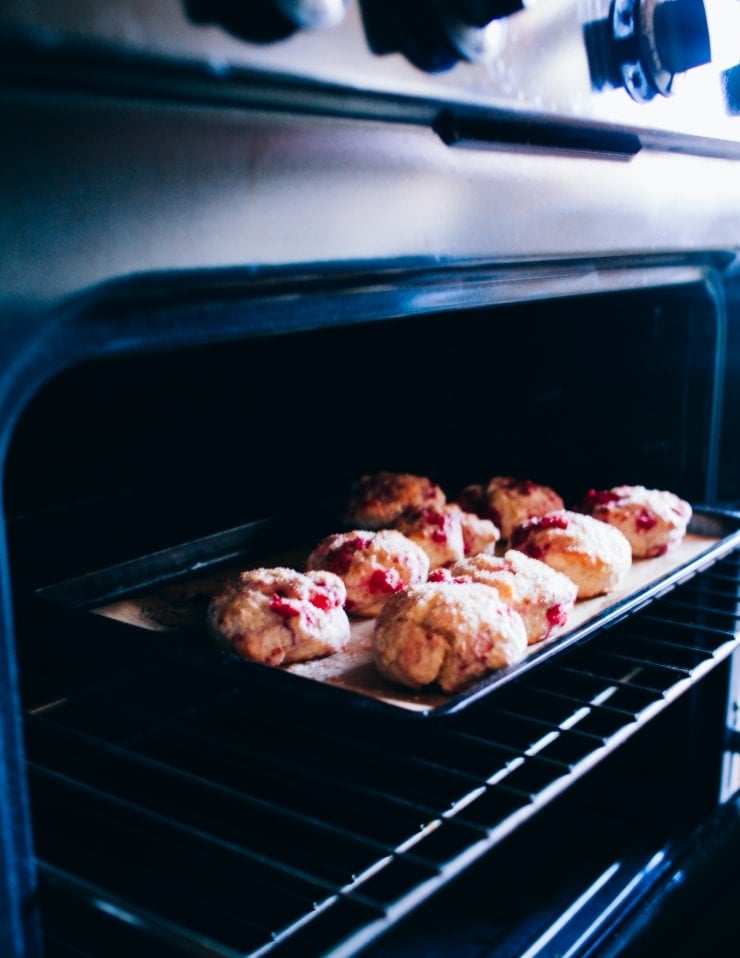 Heartbreak Raspberry Cream Scones Recipe
Makes About 9 scones
Duration:

The secret to good scones is to handle the dough as little as possible and to use cold ingredients to achieve flaky layers; that's about it! These are proper scones—ones that will heal any bad day, bad week, or like in this case: a broken heart. Have them during the holidays, during a break-up, in the dead of winter, in the middle of summer– they're exceptional.

Ingredients:
Cream Scone Dough

2 1/2 cups/300 g all-purpose flour
5 Tablespoons/65 g granulated sugar
1 Tablespoon baking powder
1/4 teaspoon fine-grain sea salt
6 Tablespoon/85 g cold unsalted butter, cut into 1/2-in/12-mm cubes
1 cup/240 ml heavy (whipping) cream
1 cold large egg
1/2 teaspoon pure vanilla extract

1 cup / 125g fresh raspberries

Sugar Topping
1 large egg
1/2 teaspoon granulated sugar
Pinch of fine-grain sea salt
Granulated or demerara sugar, for sprinkling

Preparation:

To make the dough: In a large bowl, whisk together the flour, sugar, baking powder, and salt. Add the
butter and rub it into the flour mixture with your fingertips, two butter knives, or a pastry blender
until the mixture resembles coarse meal and no pieces of butter are larger than a pea.

In a glass measuring cup, beat together the cream, egg, and vanilla. Pour the cream mixture into the flour and butter mixture, and stir until a dough forms.

Lightly flour a clean work surface and turn out the dough. Scatter the raspberries on top of the dough and gently kneading the raspberries into the dough for 10 seconds, until the raspberries are evenly distributed throughout.Do note that because of the raspberries, the dough will be quite moist at this point; so be sure to lightly flour the work surface as needed to prevent sticking.

Pat the dough into a square about 3/4 in/2 cm thick and let it rest for 15 minutes. Preheat the oven to 425ºF/220ºC and line a rimmed baking sheet with parchment paper.

Once the oven has preheated, use a knife to cut the dough into 9 squares and put them on the prepared baking sheet. Or use a 2-inch /5cm round cutter or the rim of a glass dipped in flour to punch out circles of dough. Be sure to cut them as closely to one another as possible; you should get 6 rounds, and when you pat the dough back together (it doesn't need to be a square this time), you should be able to get 3 more rounds. Avoid rerolling the dough during this second stage, as this will result in tough scones.

To make the topping: In a small bowl, beat together the egg, sugar, and salt. Lightly brush the tops of the dough pieces with the mixture and wait 1 minute until the topping sets. Sprinkle the tops with more sugar (about 1/2 tsp per scone) and bake for 13 to 18 minutes, until the scones are golden brown. Be sure to rotate the pan halfway through baking.

Allow the scones to sit on the pan for 2 minutes before transferring them to a cooling rack to cool slightly for 5 to 10 more minutes before serving.

Serve the same day with butter, jam, and a delicious warm beverage.
THIS POST WAS BROUGHT TO YOU BY:

Fine print: Both Driscoll's and KitchenAid have teamed together to create the Made With Love Campaign: Berry Gifts Made with Love for Special Family & Friends. This post was a paid endorsement by Driscoll's, however, as you've seen in the past on this site, I absolutely love what they do and I love their products; all opinions in this post (including this little tidbit) are my own.

For more berry recipes, be sure to visit www.driscolls.com; they are also running a holiday sweepstakes in which a lucky winner will win a brand new KitchenAid stand mixer and free Driscoll's berries for a year (click here to participate in the sweepstakes)