An easy and delicious shortbread cookies recipe. Making shortbread at home doesn't have to be a headache. You'll reap all the rewards with these cookies!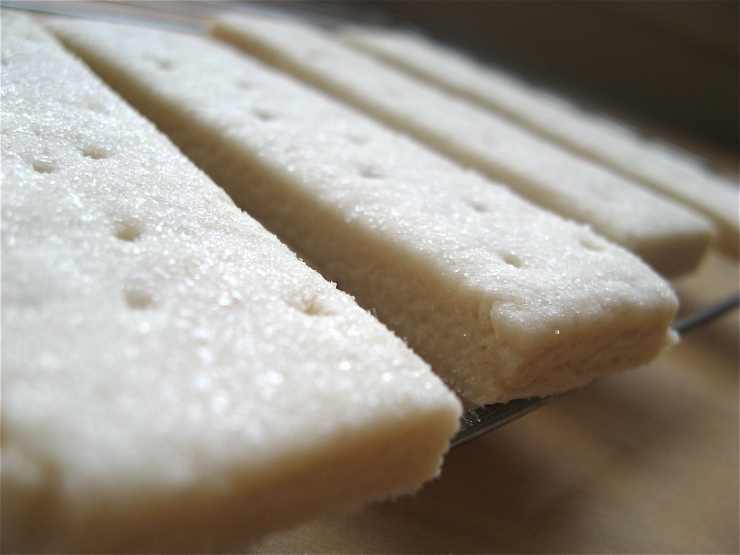 You may be wondering (or not) why I haven't posted a recipe in a while. Well, it's been quite hectic here and I feel horrible from holding a recipe from you for so long. Yes, I've been holding this shortbread cookie recipe from you for over a week. I promise I'll try not to do that again, but we're moving and we're doing a lot of packing. A LOT!
Besides holding this shortbread recipe from you, I have great news (like you haven't heard those two words in while). Two days ago, I received an e-mail from one of my food blogging friend's sister. The e-mail was written to Jaden Hair and I. The e-mail asked us to participate as the U.S. Wellness Meats featured chefs for their next month's issue of their "Wellness Chefs" section. Additionally. In the e-mail, she also stated how her sister, Rachel (my food blogging friend) was a big fan of Jaden and I. So, I would just like to take this opportunity to thank Rachel Going and all of you for reading my blog on a regular basis! Even though I don't have as many readers as Jaden, it's still hard to thank everyone individually, so thank you so much! I really appreciate all of the support.
So, everyone, stay tuned for a recipe that will be featured on the U.S. Wellness Meats website (and of course I'll be sharing it on here!). I'll also be featuring two other recipes using grassfed meats from the U.S. Wellness Meats farms that they so kindly gave to me to try (and I got to pick out what I wanted!). I should be receiving the shipment of the meats tomorrow and the recipes should be coming in a while. I can't promise any specific time, but I do promise that they'll be on here soon (on to the shortbread in a minute)
With all of the good news aside, I'd love to give a gift to all of you- my shortbread cookie recipe. Who said christmas can't come early? I make this recipe all of the time and I love dipping it in chocolate or in my tea. When I say all of the time, I mean at least twice a week.