A decadent, melt-in-your-mouth Peanut butter fudge recipe topped with chocolate. No headache, no mess, and no candy thermometer. Easy and delicious!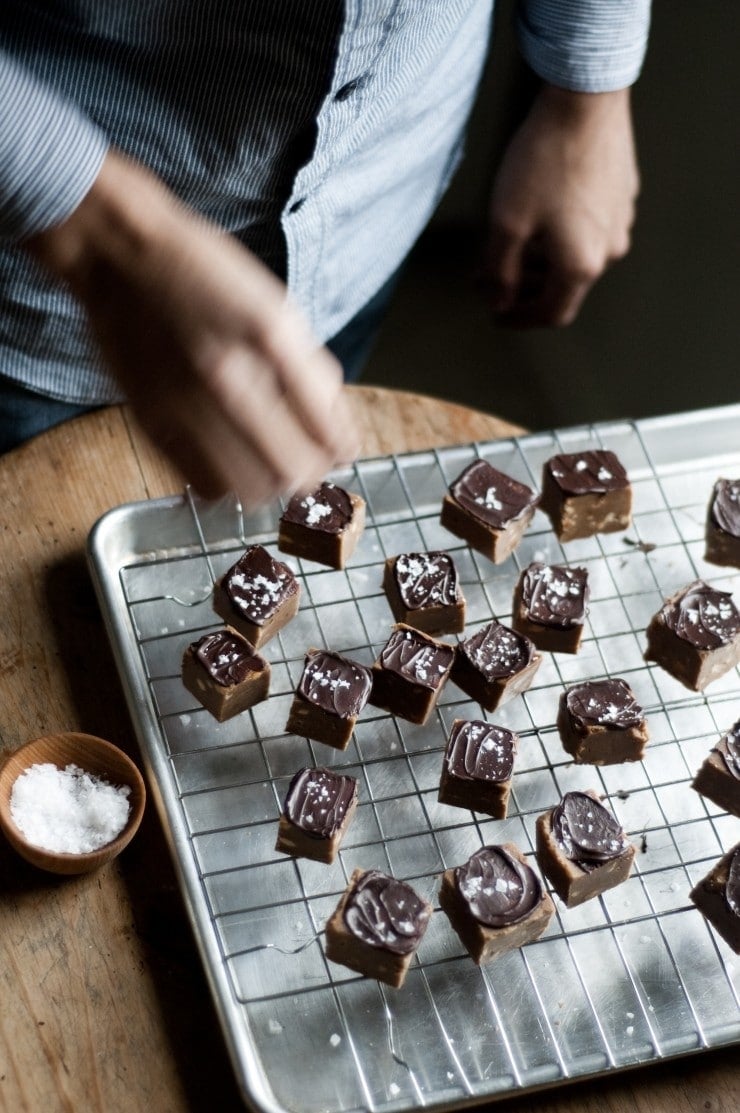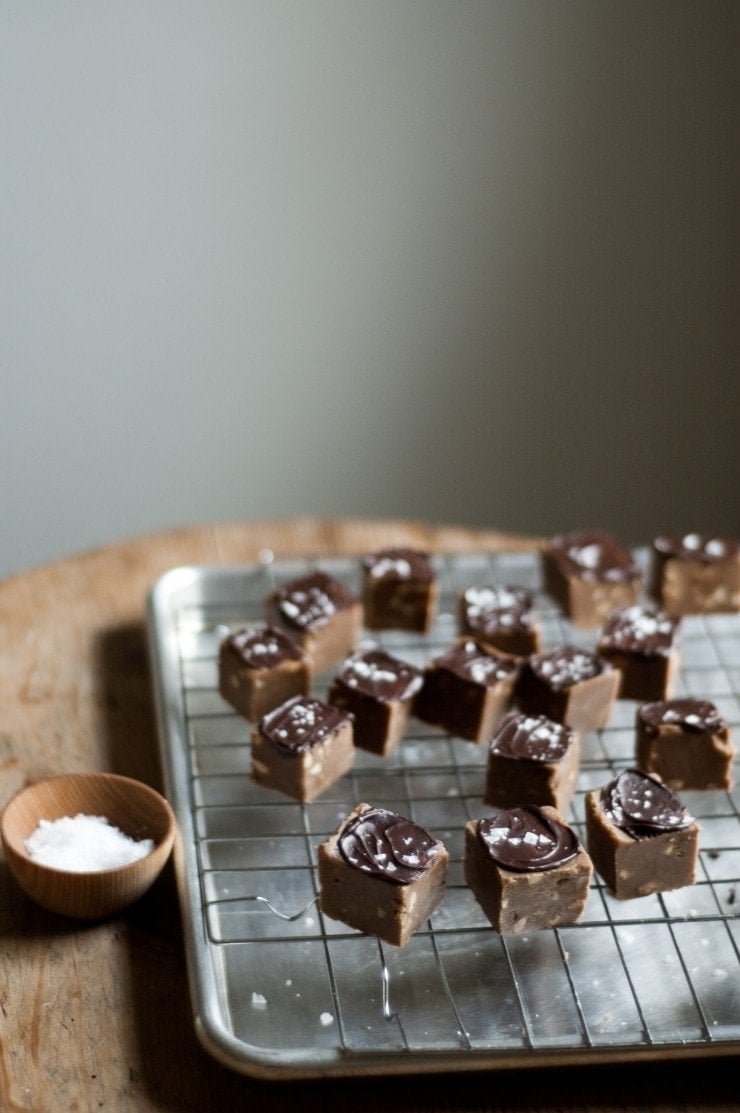 There are times for poetics, and there are times, such as this, where poetry isn't needed. Easy Peanut Butter Fudge. The recipe title pretty much speaks for itself.
In the midst of all the last-minute holiday planning (I'm sure many of us are doing), I figured that this would be a good time to share a recipe for some pretty kick-butt peanut butter fudge that is quick, easy, and must I add- doesn't require a candy thermometer? Yeah. It's that good.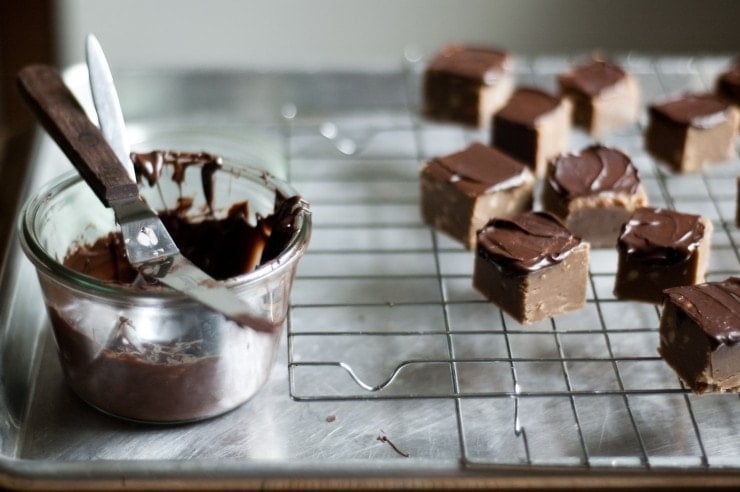 Now, I know what you're thinking- that I want you to make peanut butter fudge (and fudge sauce– why not?) in the midst of all this holiday craziness- I do, but trust me, making this recipe is child's play. Well, sorta. I wouldn't recommend a child work with boiling sugar, but the recipe is quite simple enough for anyone to make (did I mention you don't even need a thermometer?), and dare I say quite delicious? Plus, it's great to share with your friends and family.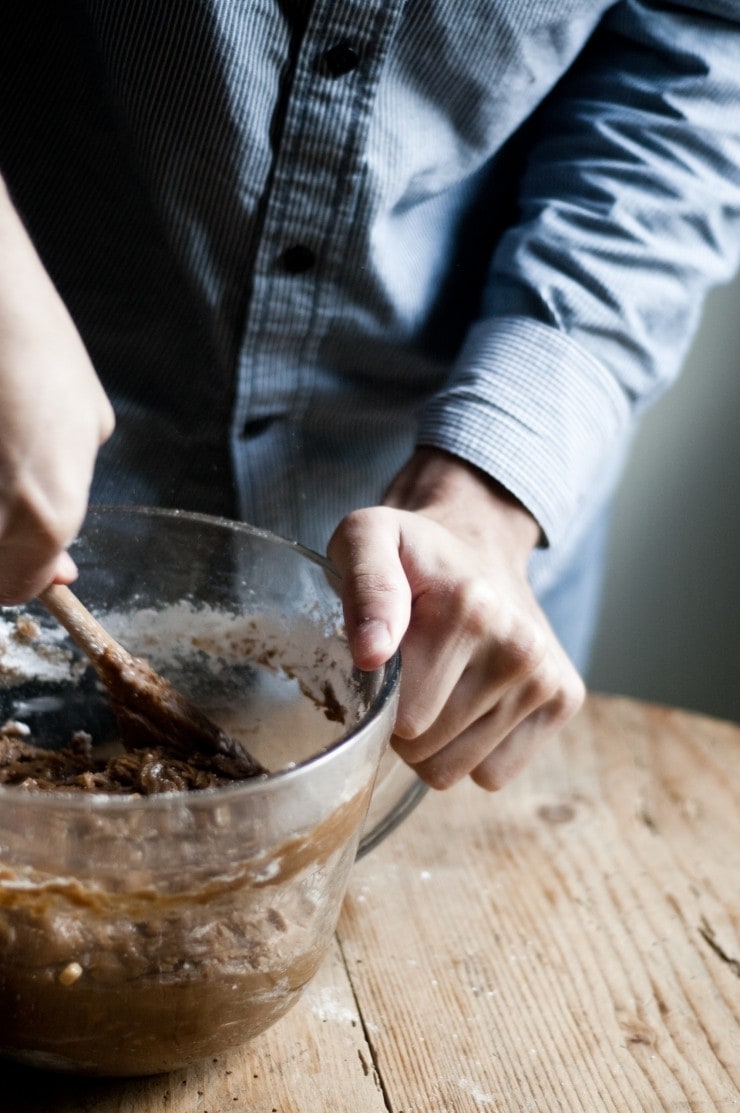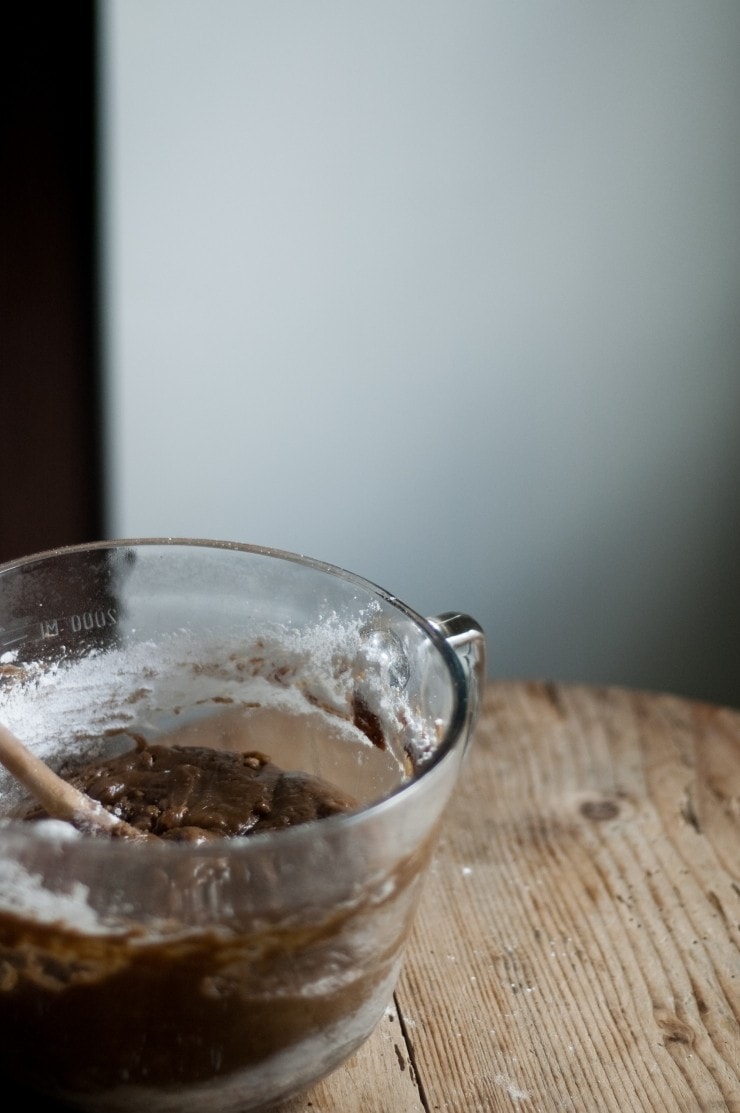 How to Make Peanut Butter Fudge
It doesn't take long to make this peanut butter fudge. It all starts off by melting a stick of butter in a saucepan with a pinch of nutmeg. Once melted, milk and an earthy mound of dark brown sugar or light muscovado sugar (quite a lot, I must admit, but one piece is really all that you'll need to satisfy your sweet tooth for the evening) are mixed in.
The entire mixture is brought to a boil for 2-3 minutes, without stirring (crucial!). After the mixture has boiled for a couple minutes, vanilla, and peanut butter are beaten in until smooth.
After that, the peanut butter mixture is beaten in a mixing bowl with snowy powdered sugar, until smooth and lump-free (Well, free of sugar lumps).
It's then poured into an 8-inch square baking pan, cooled slightly at room temperature, and then chilled in the fridge for a couple hours.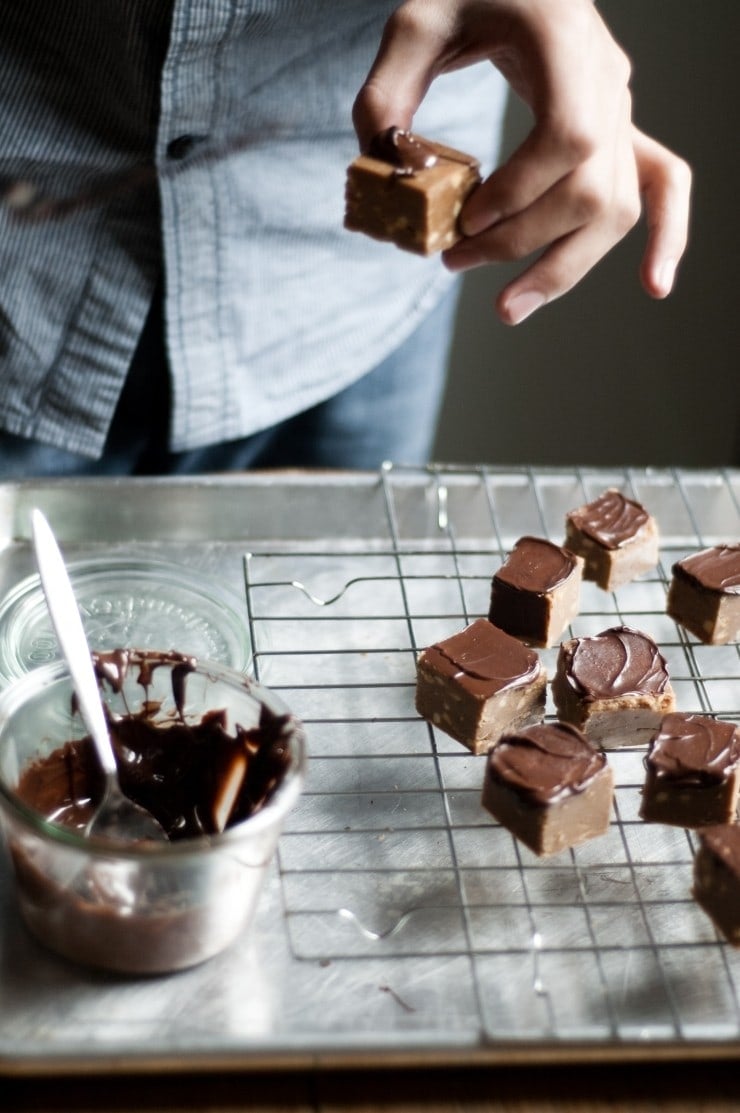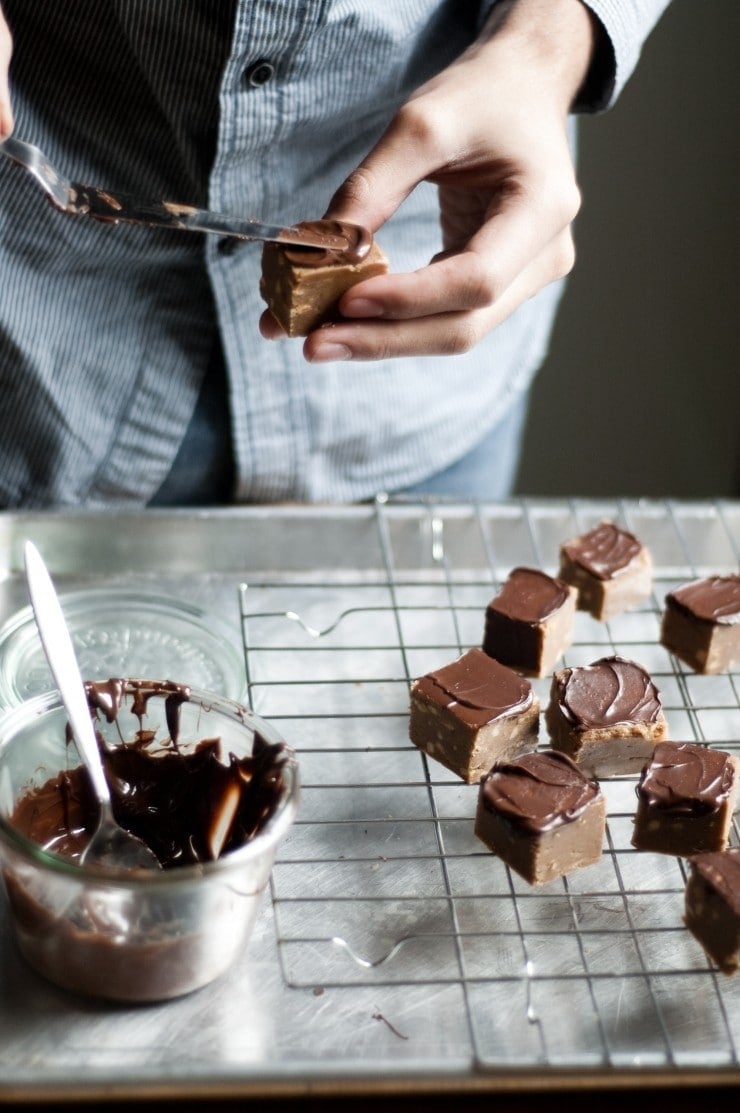 Because I lack any patience to wait (we all know this), I let the peanut butter fudge cool slightly at room temperature, then it makes its way into the freezer for an hour or thereabouts, until firm and completely cool.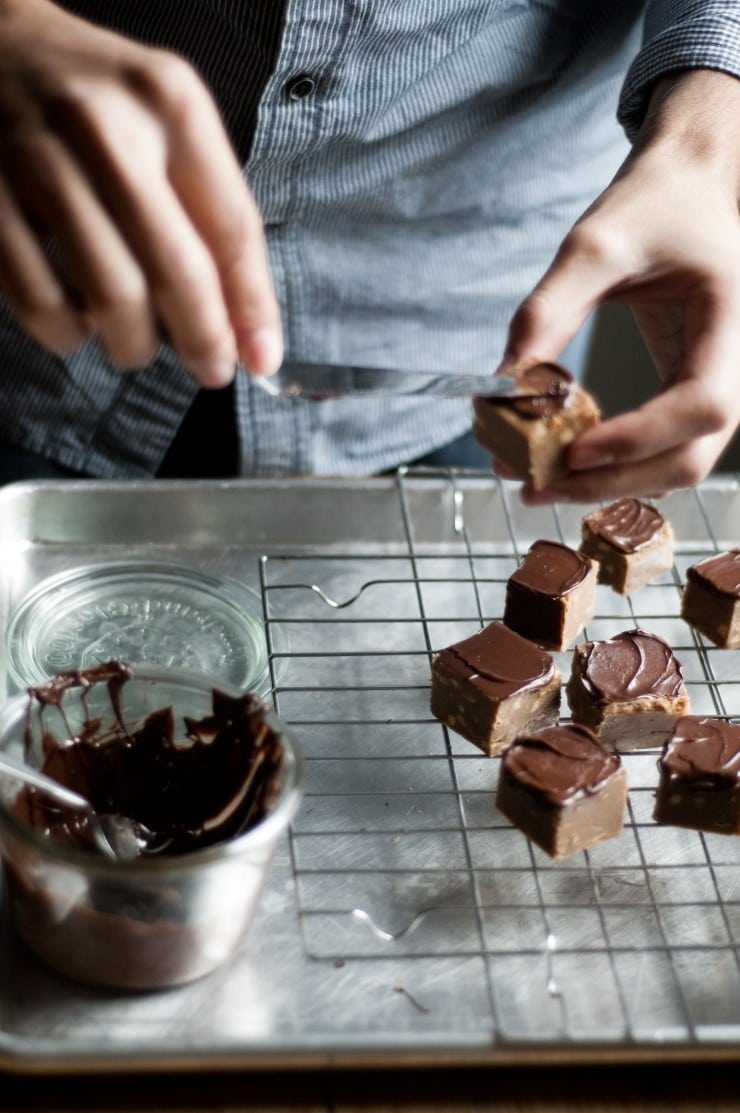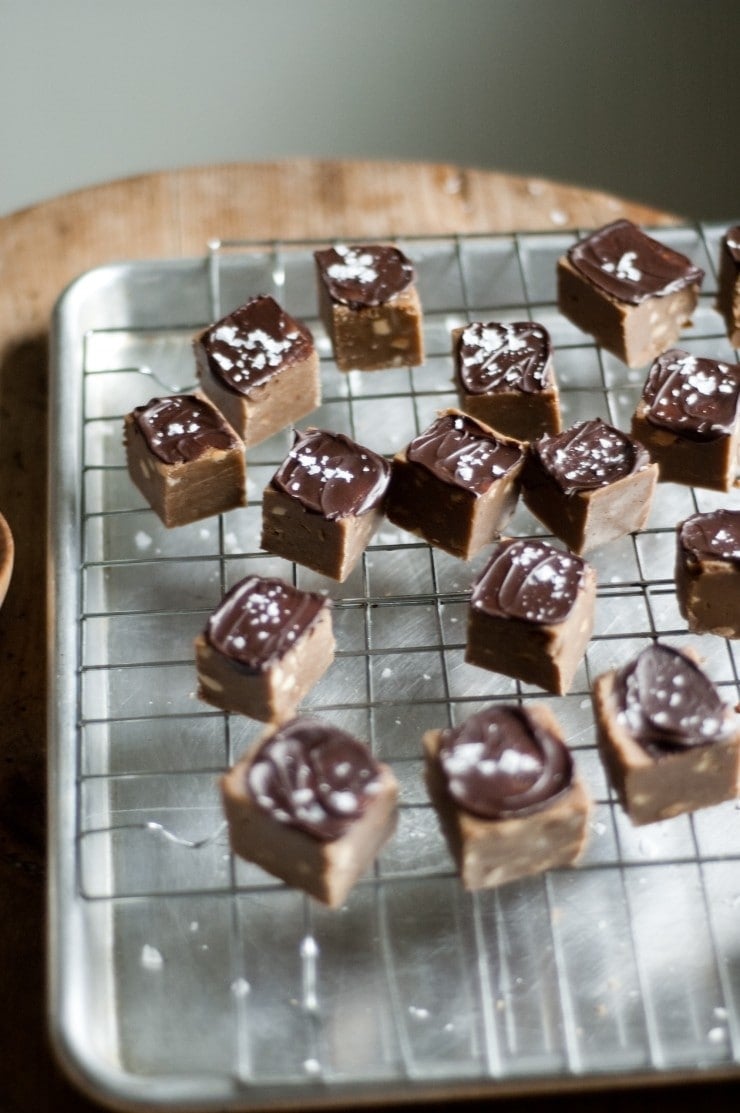 Once cooled, I cut the peanut butter fudge into 36 pieces, melt some chocolate, spread a thin layer on top of each piece of fudge, and let the chocolate set for a few minutes. After that, here's where it gets a little fancy. Maldon Sea Salt. A nice pinch on each piece of chocolate-covered fudge. Yes.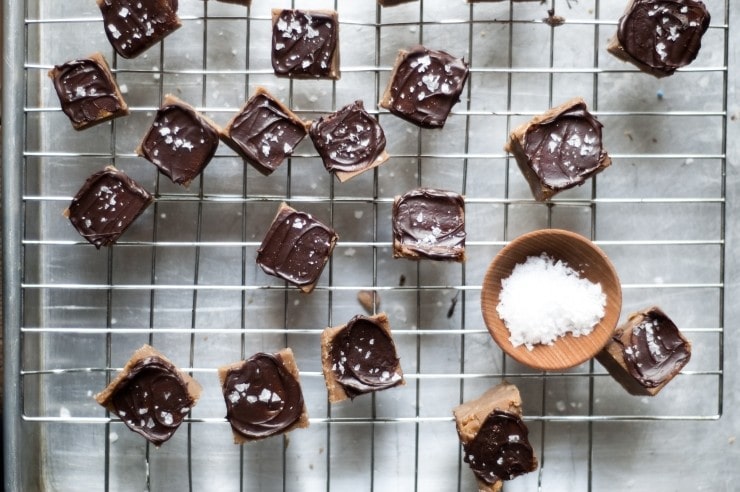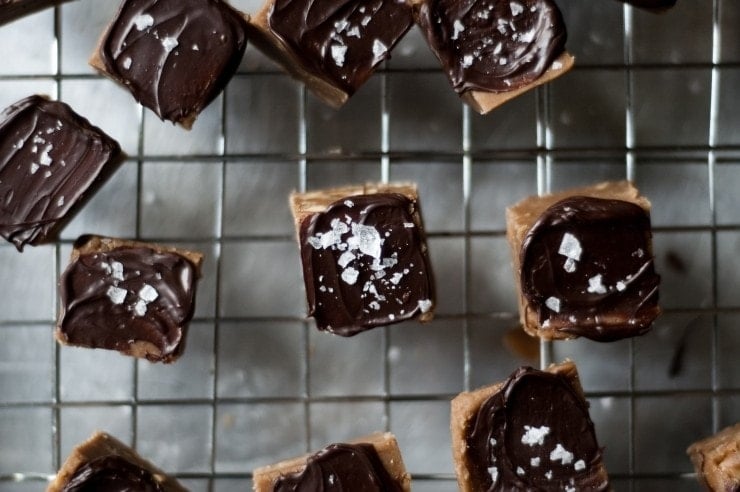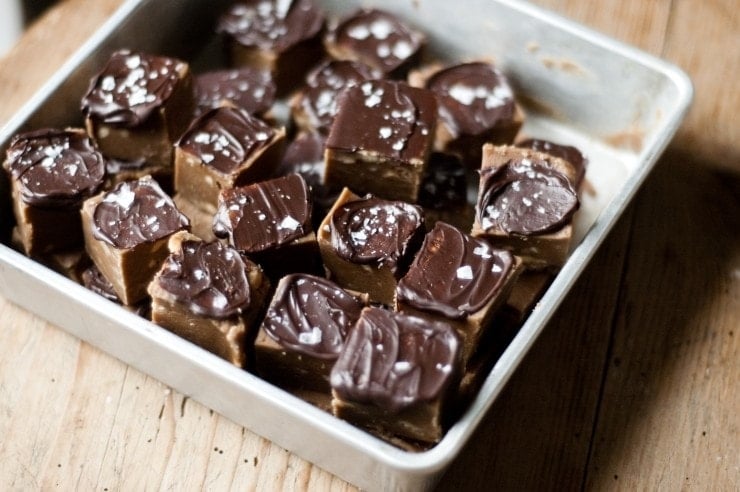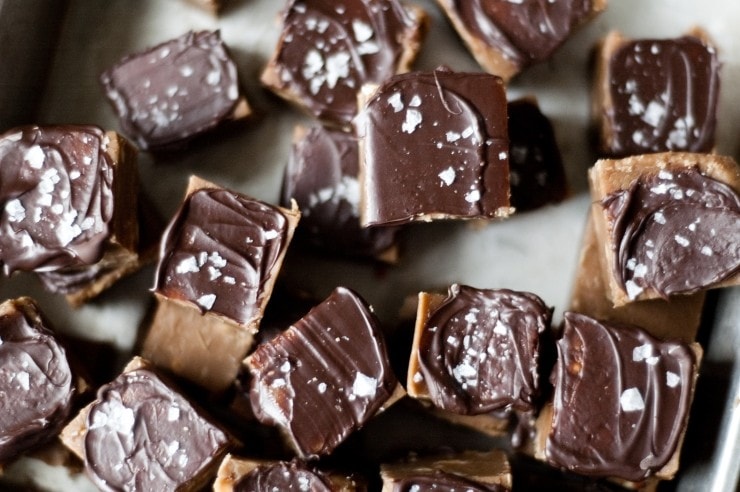 The chocolate is a nice touch, but it's optional. The sea salt, however, is something you must do. Well, the peanut butter fudge is exceptional without it, but biting into a piece of fudge topped with a bit of Maldon Sea Salt is something you mustn't miss. (Note: Fleur de Sel or even a few grains of fine grain sea salt might work, as well)
Now, go make some fudge for your loved one's! Happy Holidays, my friends!