This irresistible and easy butterscotch blondies recipe reminiscent of those in Nancy Drew stories comes together in just a few stirs!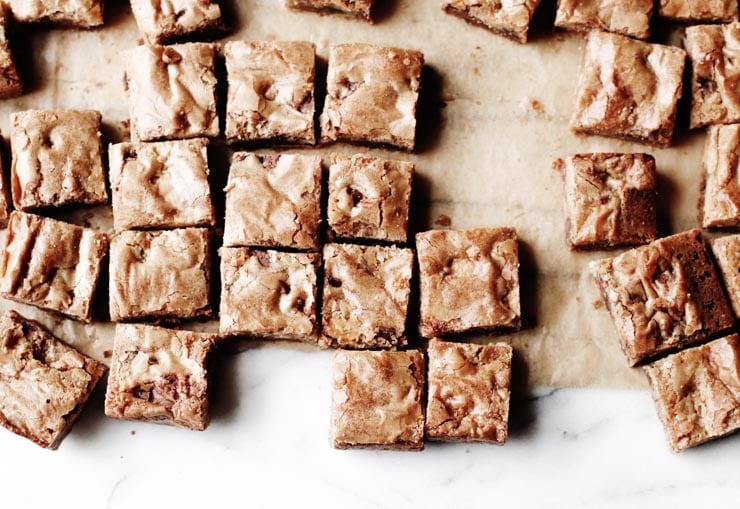 Shortly, now, all of the internet– including Instagram— will be inundated with photos of everything that represents springtime (including this Blondies Recipe). I don't mind it, however. There's something magical about the very first days of this season.
I think it's the feeling of relief after the expectation and anticipation for beautiful flowers, a fresh breeze, and the the sun encapsulating you in its rejuvenating blanket of light. Before getting caught up in the relief of winter being practically over, I've to share with you my blondie recipe– Nancy Drew Blondies from the book. It's just necessary.
I'm keeping this post short, as my novel-sized posts are only meant for those moments when I feel rather talkative, and there's not much to say about this blondies recipe other than: they're just really good.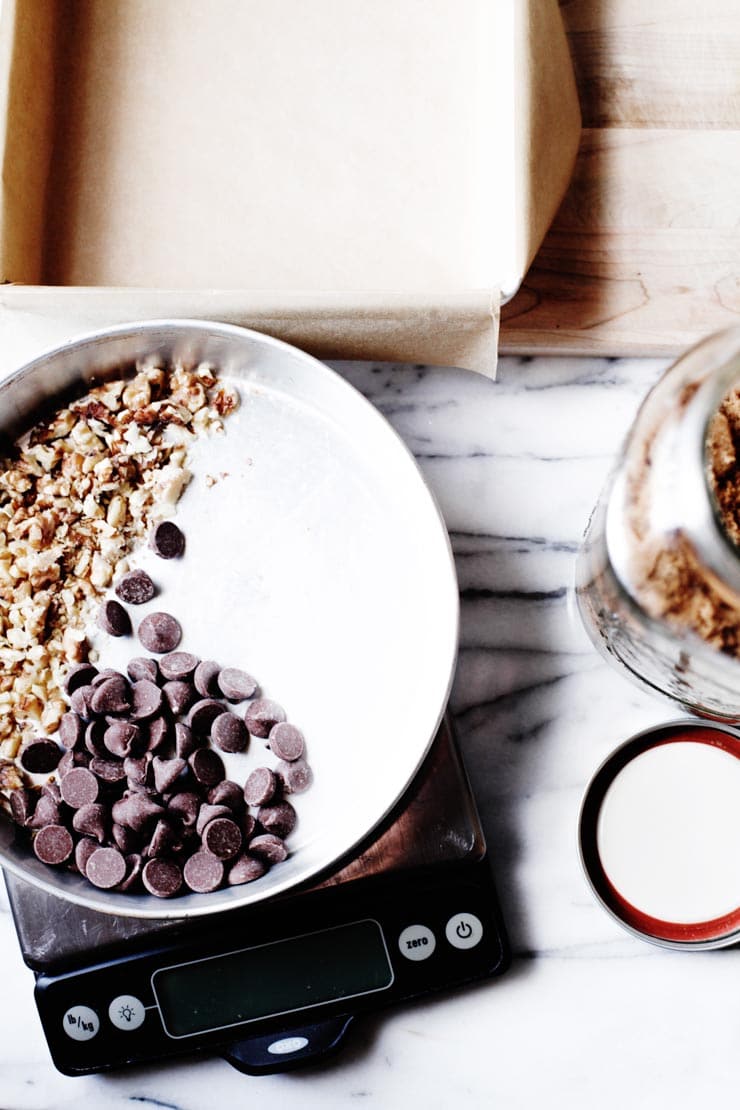 After the book was published, messages of all kinds trickled into my inboxes with photographs of the the recipes people were holding dear to their heart. As expected, the chocolate recipes became huge hits. For the folks that loathe chocolate or lack the need for a dessert with a healthy amount of the stuff, the Nancy Drew Blondies recipe kept reappearing as one of the ones at top of the list.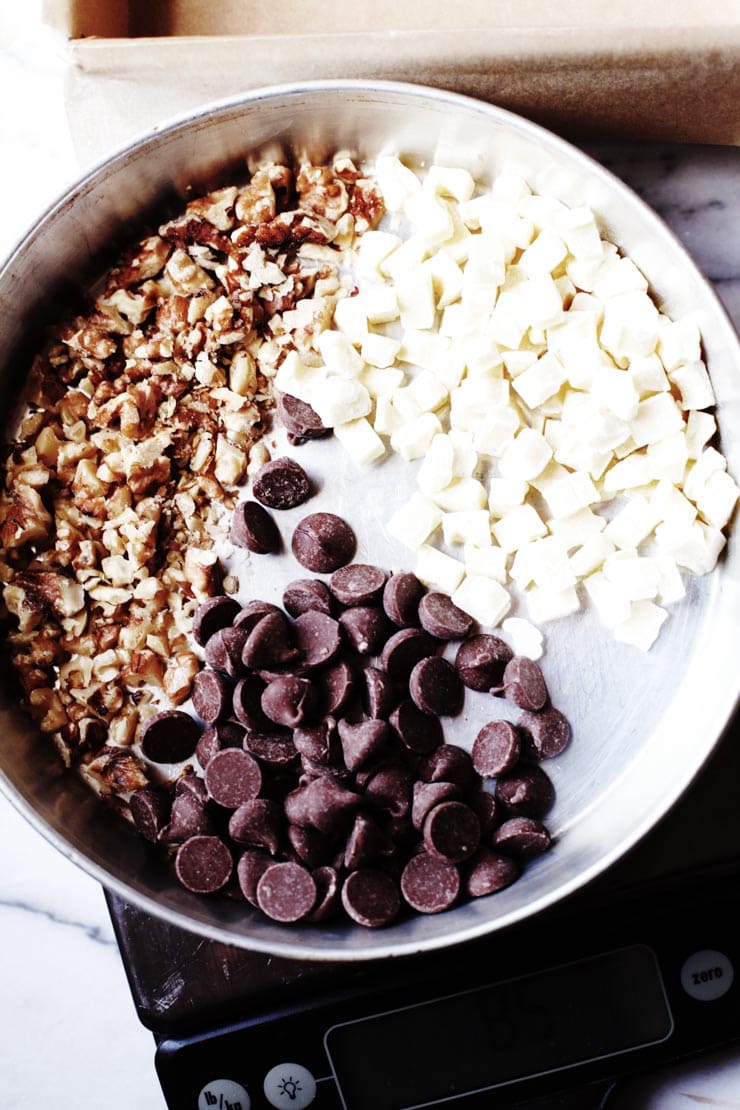 I'll be the first one to say, if you have my book, you can never go wrong with a chocolate recipe– especially if you love chocolate. But in the case that you're like my sister and mom, and prefer chocolate once in a blue moon, or if you're in the mood for something different, these are the way to go. These blondies are rich, crackly-topped, taste of butterscotch, and they have the perfect indiscreet amount of chocolate which gets a bit swirled when stirred into the warm batter.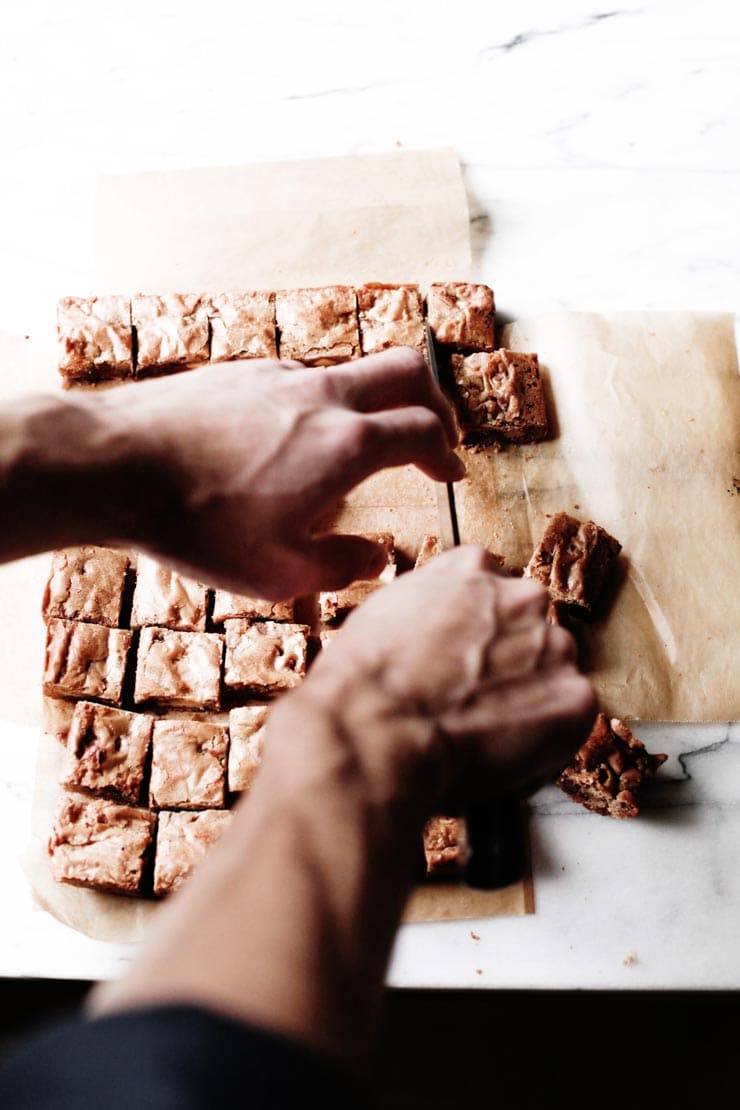 What's with the Name of this Blondies Recipe?
This blondies recipe got its name after the teenage detective in the series of novels, Nancy Drew, originally created by Edward Stratemeyer. The novels have been edited, ghostwritten by various writers under the pseudonym Carolyn Keene, and re-branded into various other series since first appearing in 1930. My mom read the original series of novels as a child; there's not a lot of mention about blondies in the books, from what I'm told. In the movie starring Emma Roberts, anyway, Nancy Drew used these treats as a means of soft bribery– a kind of genius way of getting what she wants.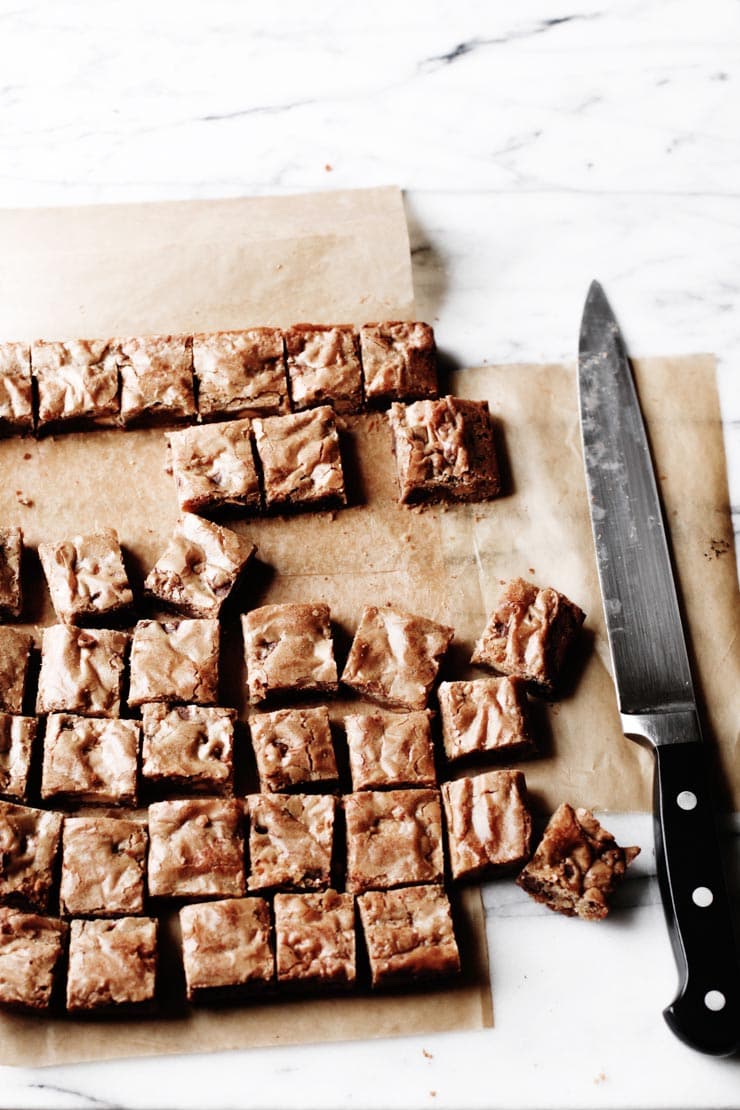 The entire blondie recipe is no-fuss and very low-maintenance. It all comes together rather quickly in one saucepan and it's perfect to make on a weeknight when you want to unwind after work and have a nice treat for the next couple days (or day, if you're nearly as greedy as I am).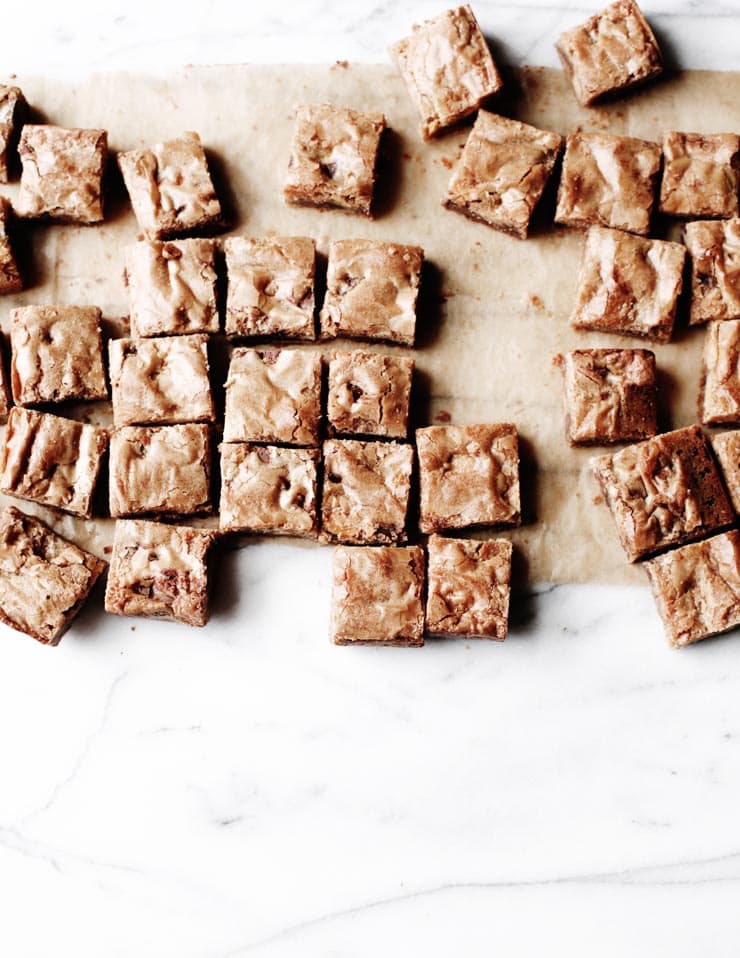 As a quick side note: what do you think of the new site (this is the old look, for anyone that doesn't remember)? I'm slowly churning out new features and updates to old pages, so click around and keep your eyes peeled (the book page was redone!). There'll soon be nutritional information for all the recipes on the site, which I think is a helpful addition. Anyway, happy baking and let me know what you think of the site and this Nancy Drew Blondies recipe!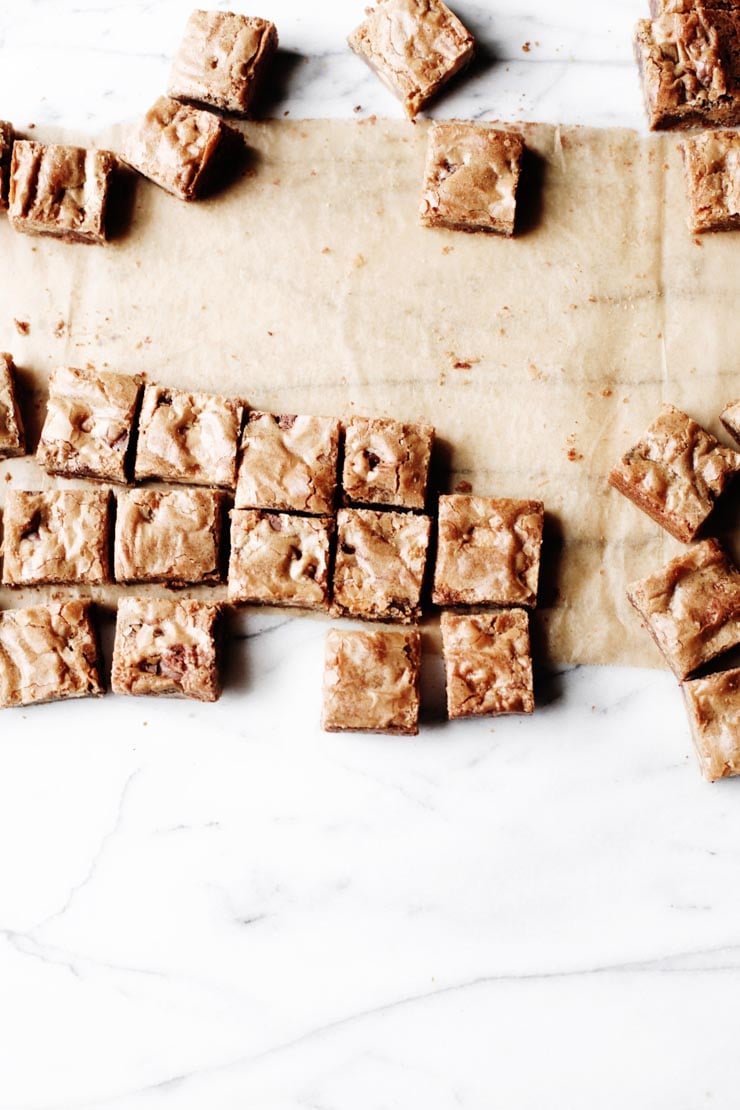 Like This Blondies Recipe? Here's Some More!