This recipe comes together easily. Chocolate-dipped, Chewy Caramel Clusters Recipe filled with pieces of toasted walnuts & pecans.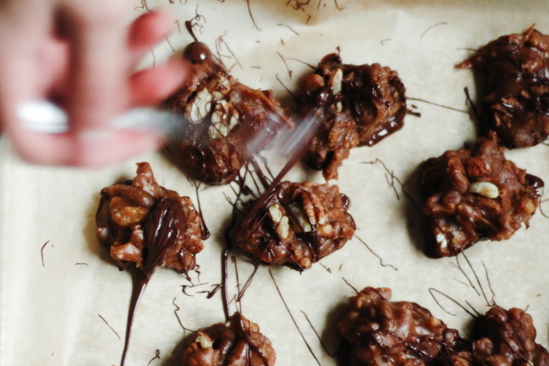 Silence. Isn't it beautiful? I can finally hear myself breathe. I no longer have to wake up at 3:45 in the morning to the ear-drum-piercing sound of my iPod. I no longer have to neglect my warm bed in exchange for a frigid twenty-minute walk to the train station. First semester has finally ended, and I am glad that I can oversleep without worrying that I might be late for class. An entire month to sweat over things that have nothing to do with school work – "If these cookies don't come out the same size after they are done baking, I think I might have a stroke." (And then there's these walnut pecan clusters. Deliciously perfect in every way.)
So, to celebrate, I am not opening a cold bottle of ginger ale (although, now that I think about it, might not be a bad idea). Instead, I am giving you a cleaner-looking site and some delicious Walnut Pecan Clusters to munch on. I couldn't help myself! Well, I could have, but I used the excuse of pregnancy to do all of this for you. Don't ask.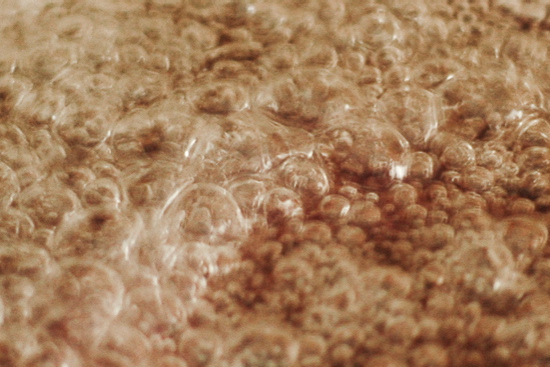 After having my first pecan cluster three months ago, I immediately felt as if I was deprived as a child. How dare my parents keep me away from a chocolate-covered, chewy caramel bites laden with pieces of pecans. How dare they. You hear that mom and dad? How dare you not feed me tons of sugar and chocolate as a child!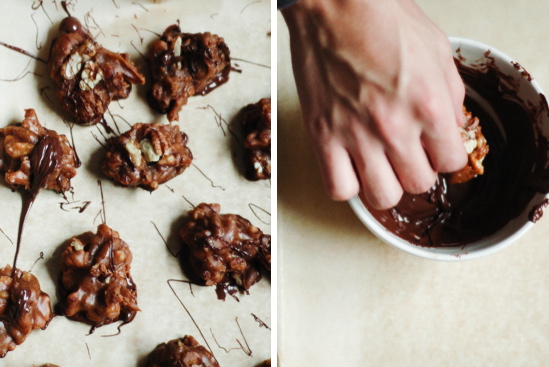 My dear friends, if you were as deprived (in this respect) as a child, fear not- you can have some of my walnut pecan clusters, and then you can make some at home. Deal? These chocolate-dipped, chewy caramel bites are laden with pieces of toasted walnuts and pecans that will leave your eyes rolling back, as you take your first bite.
These are dangerously delicious and only require so much as your love, care, and a candy thermometer. So, get to candy making, and remember- sugar can get very hot, so be careful!