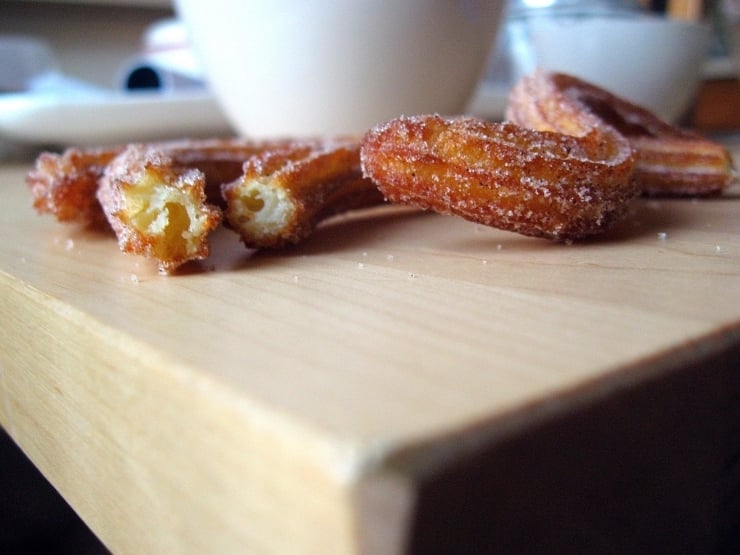 New York is the city that never sleeps; it is a melting pot of sizzling cultures packed into five boroughs (the Bronx, Brooklyn, Queens, Manhattan, and Staten Island). New York is my home and it is where my obsession with cooking and baking began as a young child.
I have always traveled around NYC using the preferred method of transportation- the subway, which is used by most New Yorkers on a day-to-day basis. Being a born and raised New Yorker, using the subway becomes something that has been etched into my blood.
To keep it real, trains are always packed like a can of sardines and never smell like freshly baked these or hot chocolate. There is usually a noxious odor permeating through the air as you sit in a train car trying so hard not to make any facial expressions at the man sitting next to you who's sweating like he's about to give birth to a 20 pound watermelon and smells as if the last time he showered was 2 months ago. You just sit there… Reading, listening to music, staring at people, or just begin to stare into space. You pray to God, begging him to make the stinky man's stop come up. After 5 stops, mister stinky leaves, you take a deep breath, and you let out a sigh of relief thinking, "THANK GOD!"
Suddenly, your train car sees daylight and is heading towards Jackson Heights; a door in the rear of the train car opens and an elderly hispanic woman is screaming over the noise of the train, "Churros. Churros…" She is pushing a cart with a baking sheet piled high with churros that are carefully covered in shrink wrap. This is not the first time you've seen one of these ladies selling this famous latin american doughnut, so you give in and buy two churros off of the sweet elderly woman. She returns three singles back from the five dollar bill you gave her and hands you the two churros in a paper bag. You immediately begin devouring one of the churros. She smiles and pushes her cart to her next customer.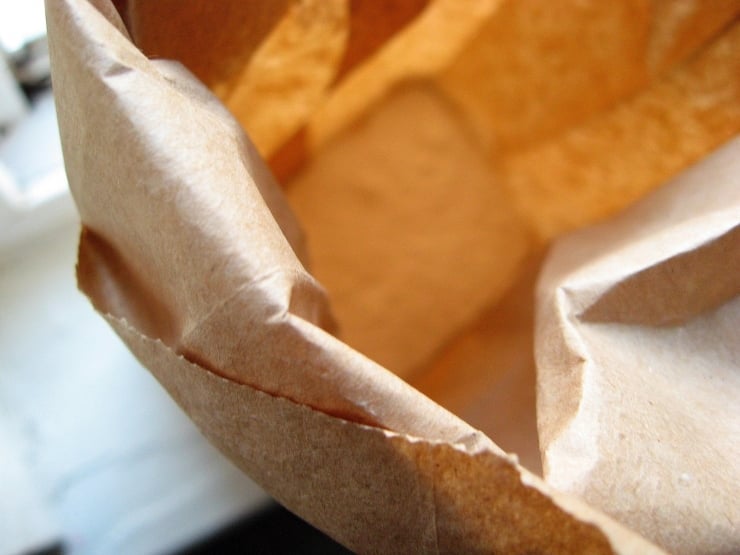 It's your stop on the train. You save the paper bag from the churros (to recycle!), and proceed to walk home. When you finally get home you wish you had saved one of those churros for some late night snacking. An idea pops up in your head to make homemade churros. Brilliant. You do a simply Google search and get nothing that pops out to you. Food Network recipes are good, but you're tired of "twisted" versions of things, so you almost give up. This is where I come in and say to worry no more! This famous "subway treat" can be made at home and enjoyed with a nice cup of hot cocoa. So regardless if you're from New York City or not, all you have to do is go into your kitchen and pull out a few simple ingredients necessary to make these treats! Churros are super simple to make and can be made to any size and shape that you'd like !
All you have to do is gather some water, butter, sugar, and ½ teaspoon of lemon zest and bring it to a boil.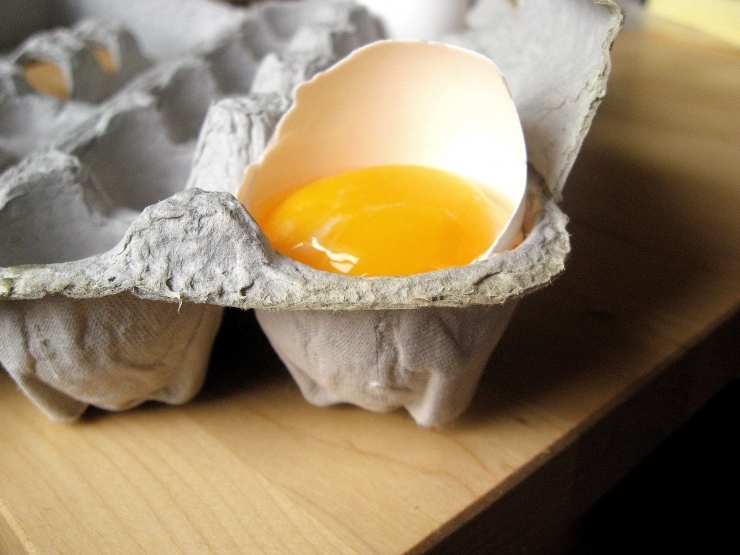 After your water mixture comes to a boil, remove the pan from the stove and add in your flour. Mix it on medium heat until the dough forms into a smooth, uniform ball. After the ball is made, you have to wait a few minutes until the dough has cooled enough so when you add the egg (make sure it is at room temperature), it doesn't curdle. After the dough has cooled for about 3 minutes, put the dough into a stand mixer or a large mixing bowl, add the egg and mix (the mixture will look coagulated and slimy at first, but then it will mix into a beautiful, shiny, smooth dough.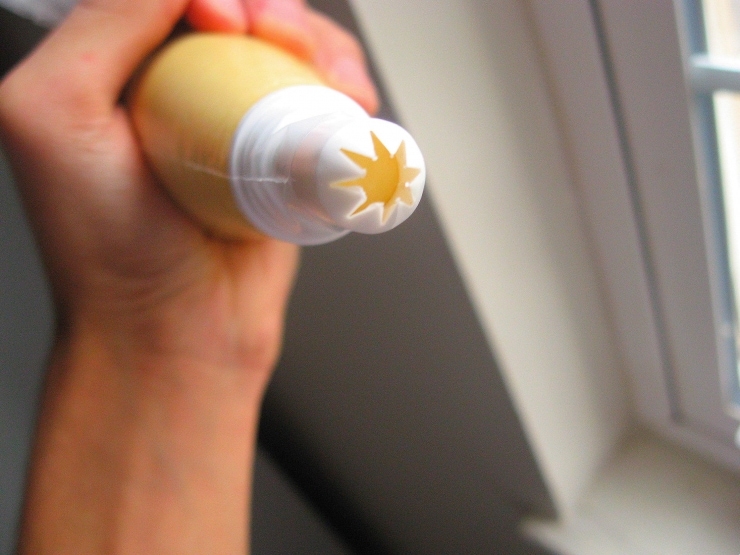 Spoon the dough into a pastry bag fitted with a star tip; any size is fine, just as long as it is a star tip. I couldn't find my huge star tip, so I used the small star tip that came with my disposable piping bags. Once the mixture is in the bag, heat up some oil (in this case, the more, the better because you don't want the churros touching the bottom of the pan) until a deep-fry thermometer reads 375ºF.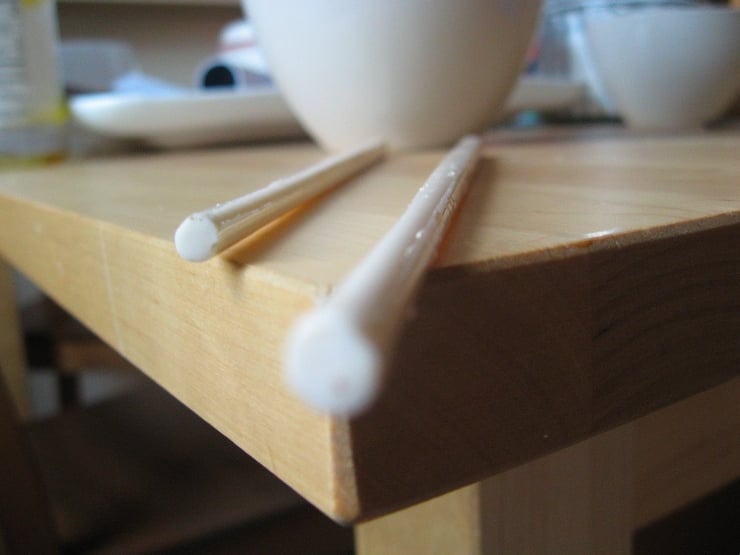 When frying the churros, I find it easier to hold the pastry bag a few inches above the oil and I try not to over crowd the pot. You can shape the churros by moving the pastry bag in circular motions. I  just let them do their own thing… If they curl, they curl. While frying the churros, you'll need to flip them over, using heavy-duty chopsticks to flip them over works well, but you can use tongs too!
When these babies are out of the oil, drop them in some cinnamon sugar mixture, tap the excess cinnamon sugar off, and place the churros in a bowl lined with paper towels.
The churros can sit out for up to about an hour and a half without really softening up too much, but they are best served immediately with a nice cup of hot cocoa.
Enjoy!
Churros Recipe
Adapted from Martha Stewart Living Magazine, Page 210, December 2008
Makes: 24 Churros
Prep time: | Total time:

The topping possibilities for churros are endless. Instead of dropping the churros in cinnamon sugar, you can drop them in vanilla sugar, slather on a couple spoonfuls of nutella, or dip the ends of each mini churro in melted chocolate.

Ingredients:
½ Cup / 120ml Water
2 tablespoons /30g salted butter
¼ cup (50g) plus 1 tablespoon (13g) sugar
½ teaspoon lemon zest
½ cup / 60g all-purpose flour
1 large egg (at room temperature)
Vegetable Oil, Canola Oil, Corn Oil, or Olive Oil for frying and cutting
½ teaspoon ground cinnamon

Preparation:

Bring water, butter, 1 tablespoon of sugar, and ½ teaspoon of lemon zest to a boil in a medium sauce pan. Remove from heat, and stir in flour. Return pan to medium heat and cook, stirring constantly with a wooden spoon, until dough forms a smooth ball, about 1 ½ minutes. Transfer to a mixer bowl, and let cool for 3 minutes.

With mixer (standing or hand-held) on medium speed, add the egg, and beat until the dough is smooth and shiny, about 3 minutes. (kamran note: the dough will look all curdled and weird at first, but just keep beating the mixture until it becomes smooth; the dough will be sticky).

Heat 2 inches of oil in a heavy-bottomed pot until it registers 375º on a deep-fry thermometer. (kamran note: deep fry thermometer isn't necessary for any of you wondering, just make sure the oil is hot, but not too hot that it will scorch the churros).

Meanwhile, mix the cinnamon and sugar together in a medium bowl. If you'd rather not top the churros with cinnamon sugar, read the headnotes to see other possible things you can do with the churros.

Spoon the dough into a pastry bag fitted with an open start tip (kamran note: any size is fine, depending on how thick you want your churros). Hold the pastry bag a few inches above the oil, and pipe six to eight 5-inch lengths, moving bag in circular motions while piping to create decorative shapes if desired. Cut dough with an oiled knife. Fry, turning once, until golden brown, about 2 minutes. Drain oil off, then toss in cinnamon sugar mixture (if you decide to top them with that). Repeat with remaining dough.

Serve immediately and enjoy!