Wacky cake is an eggless cake recipe. Here, it is in the form of Wacky Chocolate cupcakes topped with a deliciously tangy cream cheese frosting.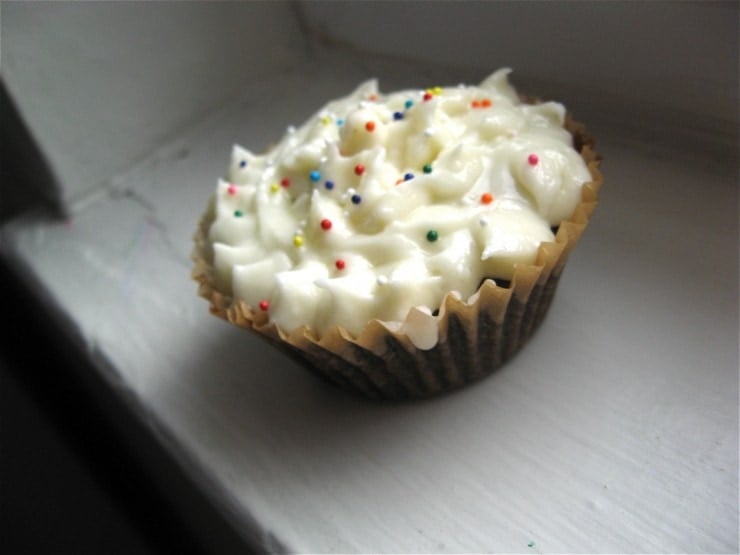 Last Sunday, Heather a fellow food blogger, e-mailed me a great chocolate cake recipe. The chocolate cake is called Wacky Cake. Yes, I know, people are wacky to name a cake "Wacky Cake", but trust me, it's probably the best milk-less, egg-less, chocolate cake ever. This cake is 100% Vegan friendly, when you don't put on that yummalicious cream cheese frosting, of course.
The original recipe was awesome, but I did, however add things that I think made this cake even more yummalicious (did you notice that I never get tired of using that word?). I added a couple brushes of simple syrup to the wacky cake cupcakes and cream cheese frosting to add to the sweetness that I felt the original recipe somewhat lacked (hey, I have a big sweet tooth!).
Oh, by the way, I am obsessed with spiky frosting! Ever since I read an article on Lola Cookie & Treats in Leesburg, Virginia. I fell in love. They punk their cupcakes out! I find it makes the cupcakes look totally cool! It is such an ingenious idea! And to make it even better, one of my favorite bloggers, Deb of Smitten Kitchen (if you haven't been to her site, you simply must!) even spikes the frosting on her some of her cupcakes. I had to do it for these wacky cake cupcakes!
Oh, and for those of you wondering: "Spikes?"
I don't mean spiking as in adding alcohol to anything. I mean, spiking as in spiking hair. Well, that's a bad analogy because we mustn't compare our food to our hair… Now, that's kind of gross…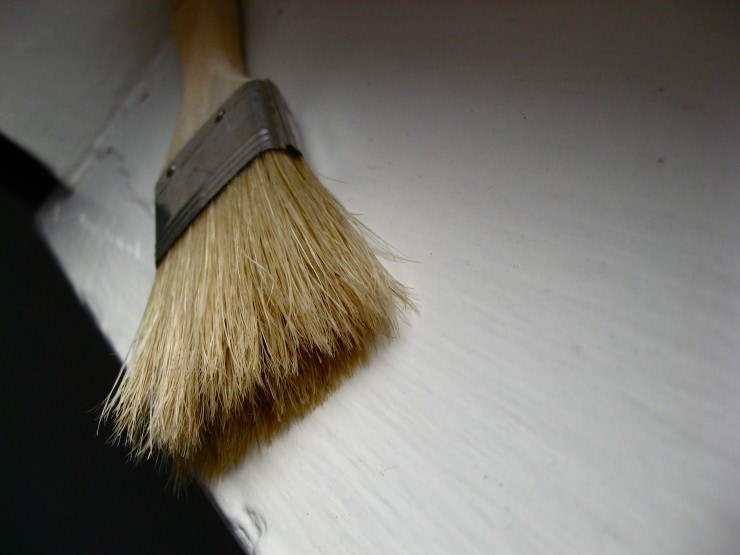 Back to the cake…
Wacky Cake (aka Crazy Cake) is said to have been developed during the Depression or during World War II as a result of rationing, when milk and eggs were in short supply.
According to many sources, the first recipe for Wacky Cake was created by
Beatrice De O'Hearn, who passed the recipe down to her family and friends since the 1930's.
Okay, that's it for the food history lesson…
Now, for the good stuff- the recipe!