The easiest and very best chocolate fudge sauce recipe. This chocolate sauce recipe is perfect on sundaes, warm brownies, and your favorite desserts!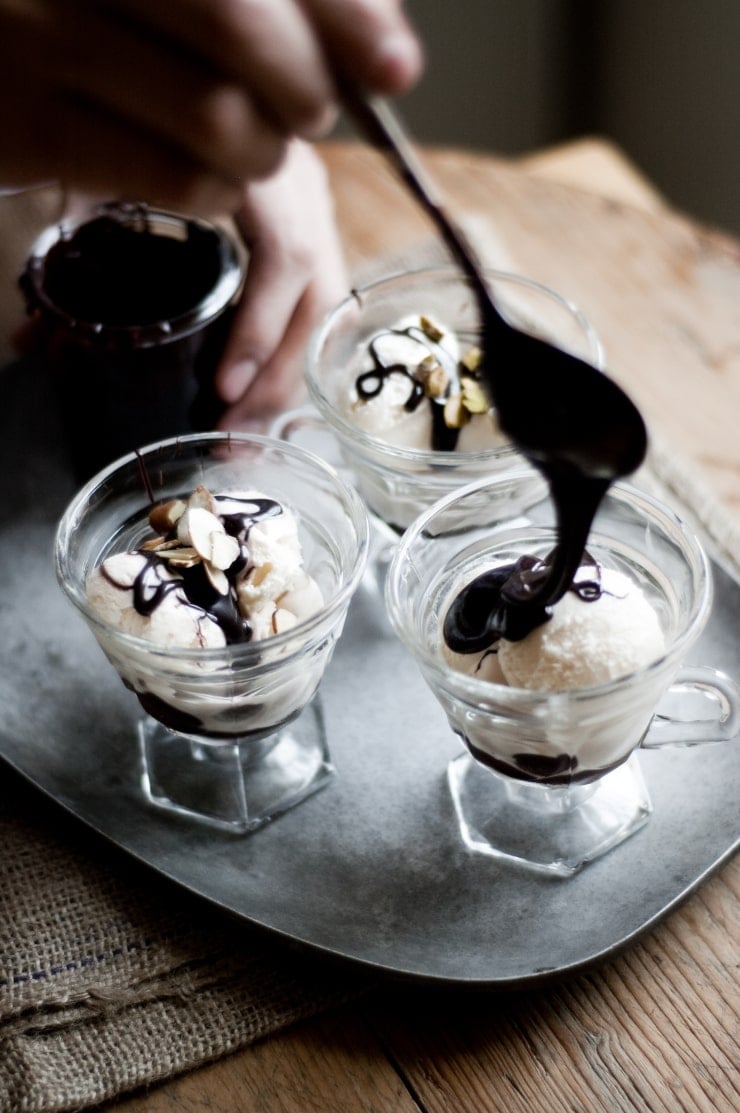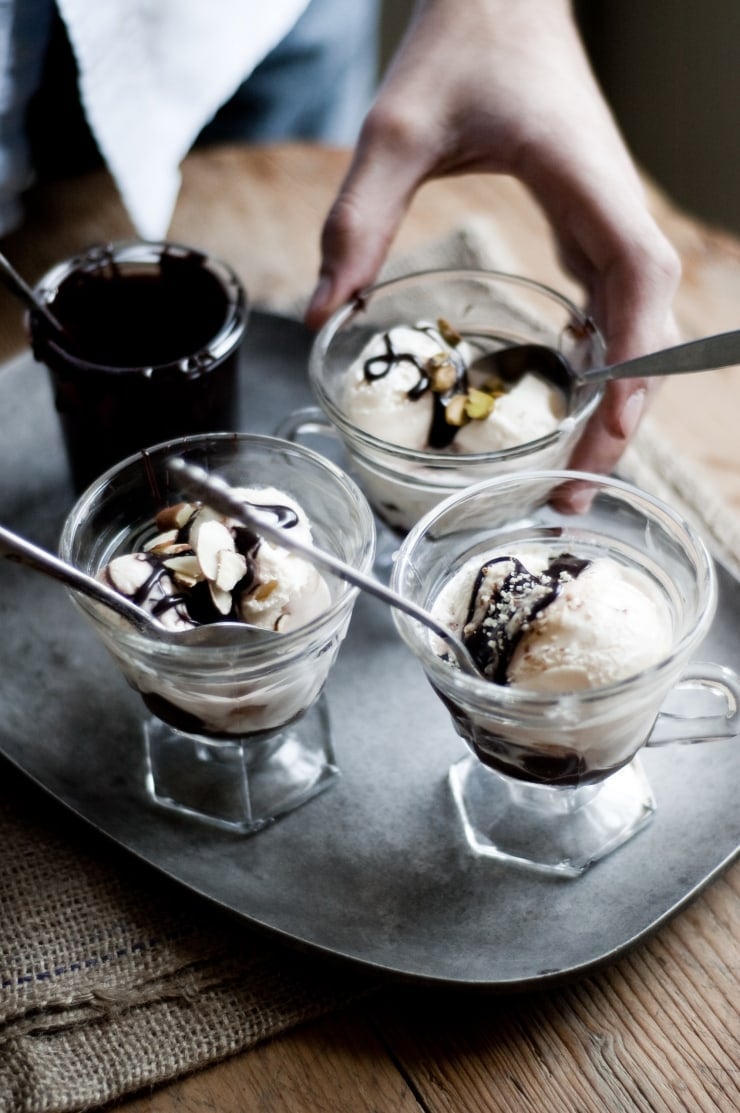 As far as I'm concerned, everything is better with chocolate. Now, much can't be said about this chocolate fudge sauce, other than- it's really good! There is no grand story as to how this was created. I had a craving for ice cream covered in chocolate sauce and a smattering of green pistachios, right after a baking failure, and so this chocolate fudge sauce was created.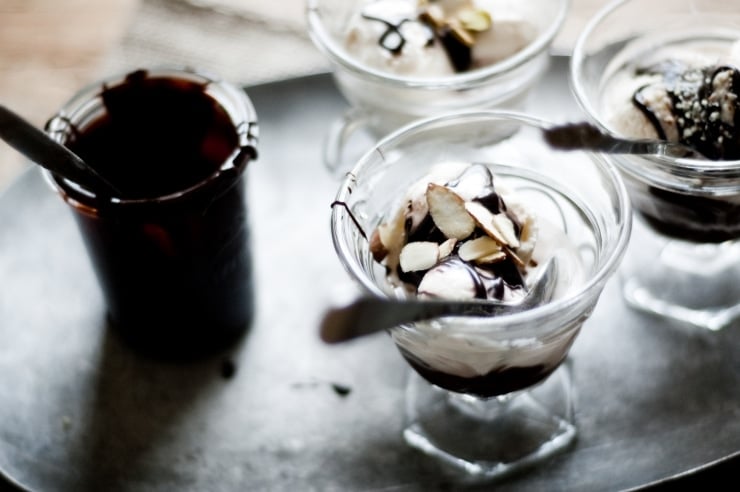 The past few weeks have been quite interesting with recipe testing for Hand Made Baking. I've been trying to get all of the chocolate recipes done; the other day, I decided that I'd use the chocolate I melted for a group of photos, to make brownies. The ratio of eggs, chocolate, flour, sugar, and cocoa powder seemed perfect as I mixed the batter together. The batter tasted like heaven. 15-minutes into baking, I realized I forgot one of the most important ingredients in my batter– butter. I convinced myself that things would be fine, but after so many successful recipe tests, which all started off with me literally throwing things together, I knew something had to fail (onto the chocolate fudge sauce in a minute).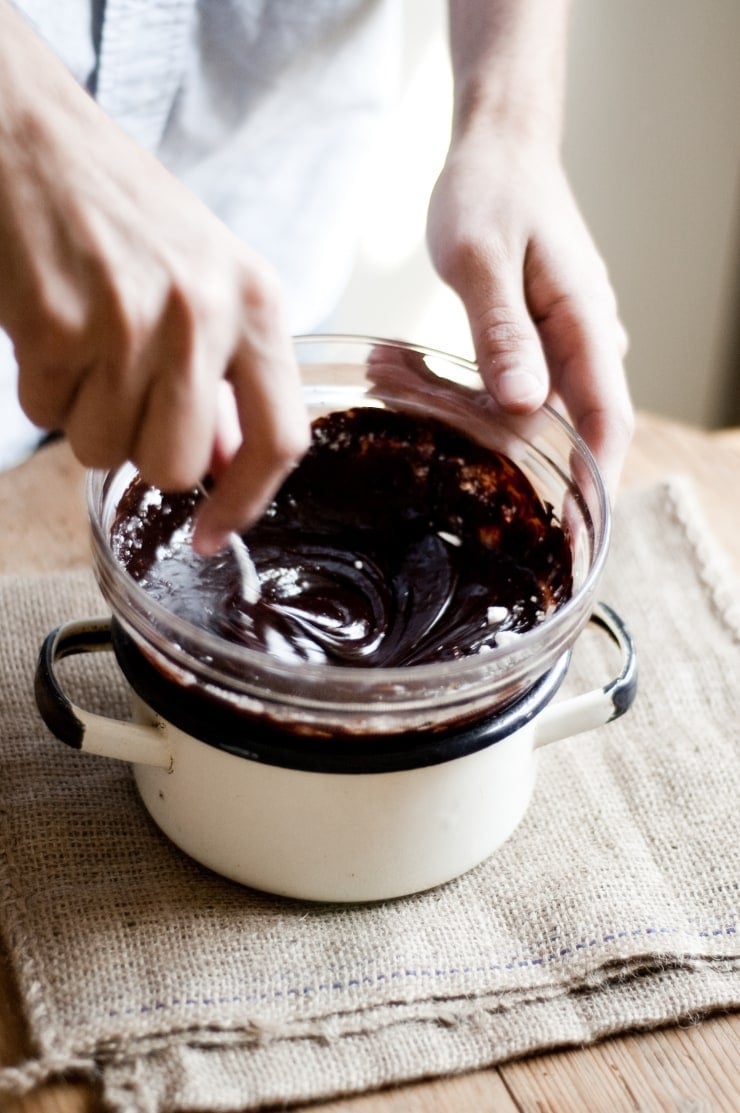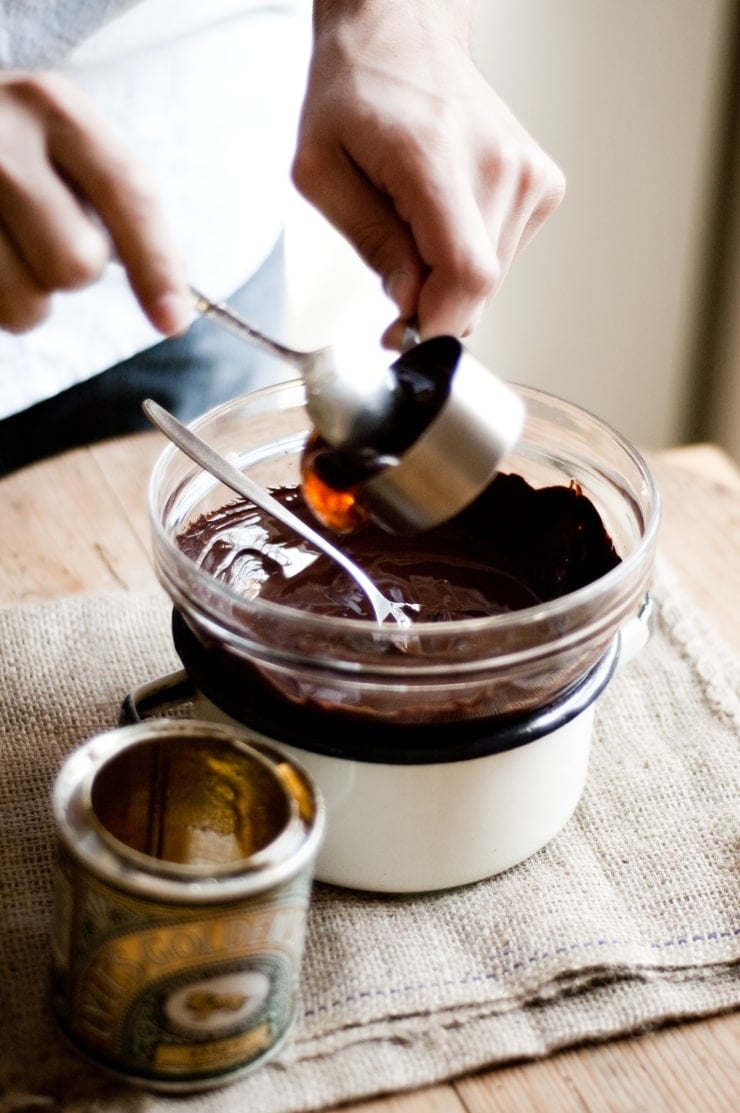 After cooling the chocolate confection disaster, I sliced a corner off, and prayed that the promising dark chocolate crumb meant all would be fine. After literally .2936 seconds of having the small piece of brownie in my mouth, I felt my salivary glands and my taste buds wither into nothingness. I don't know how, but I somehow managed to bake a brownie that tasted like the product of Chocolate and Chalk procreating.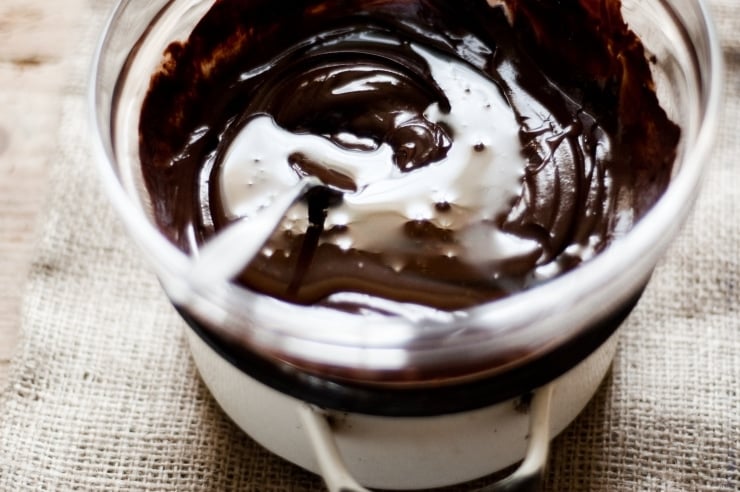 After my first and last (thankfully) brownie failure, I decided it would be appropriate to heal my taste buds with vanilla ice cream and chocolate sauce.
This chocolate fudge sauce recipe is quite easy to remember, as it (conveniently) requires most of the ingredients to be ⅓ cup.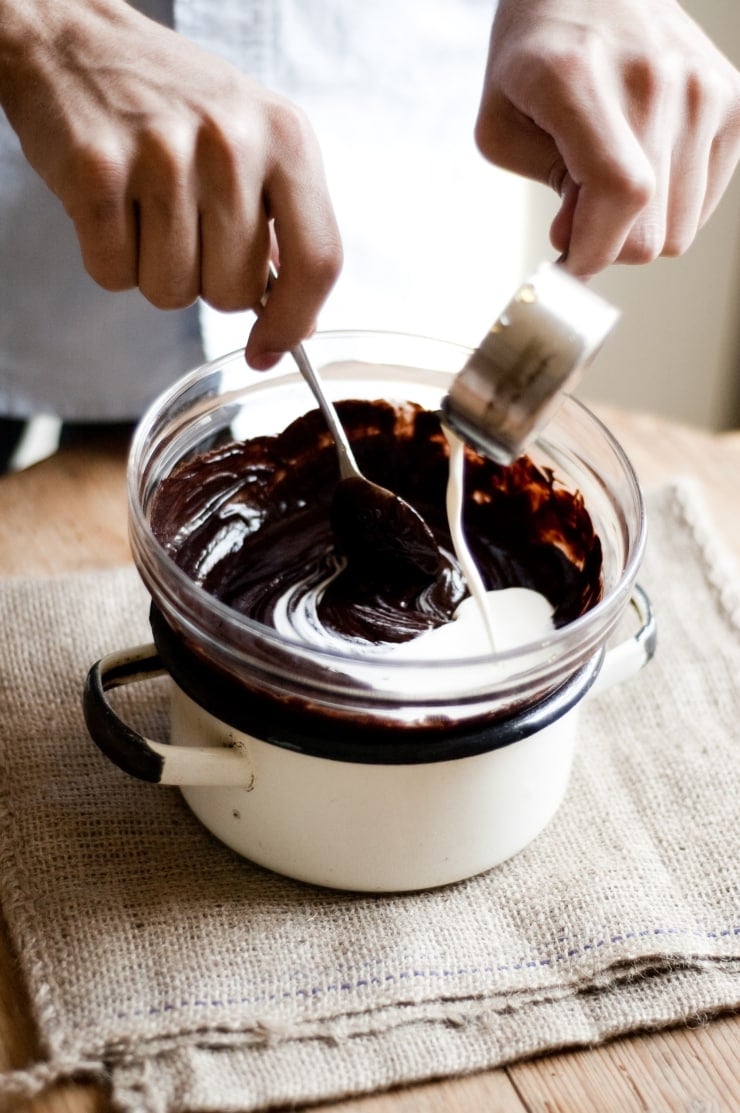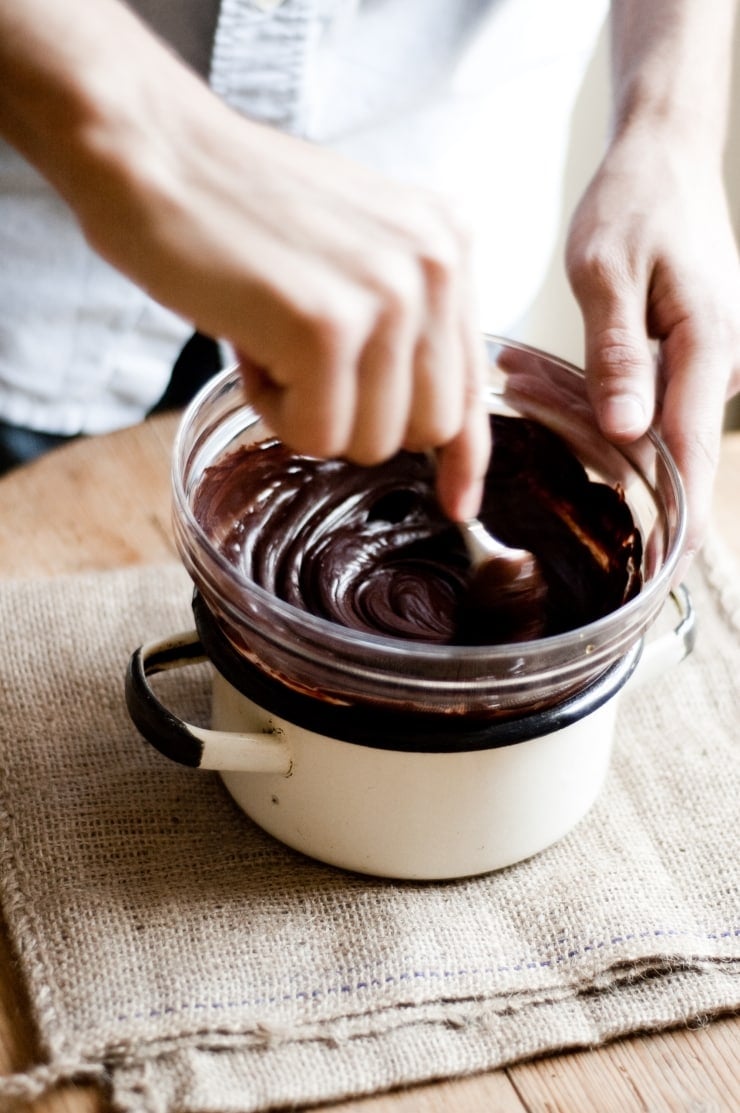 It all starts with chopping 3.5 ounces (100g) of luscious dark chocolate and earthy-brown cocoa powder being mixed together in a heatproof bowl over simmering water.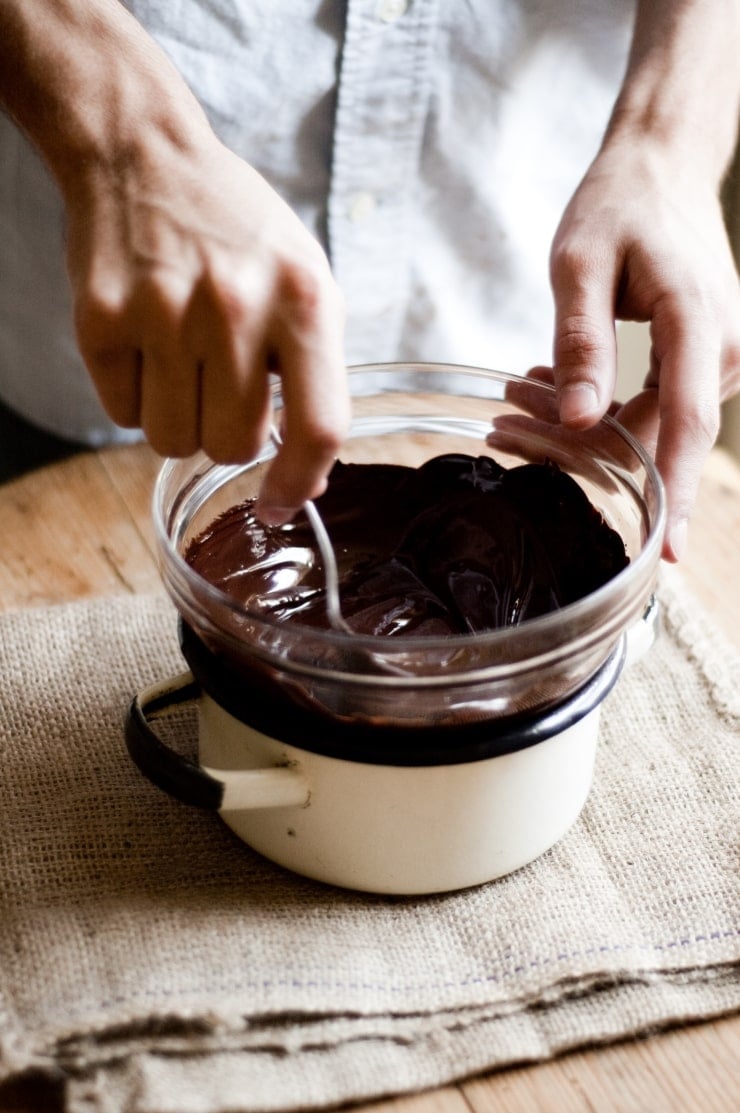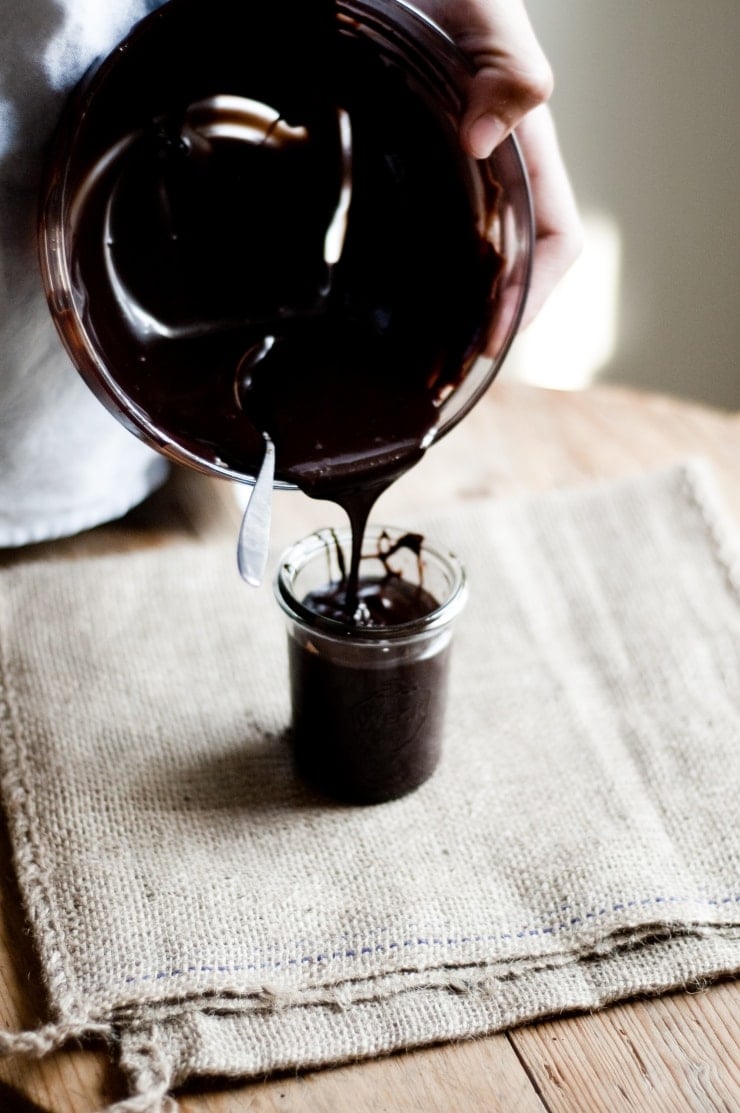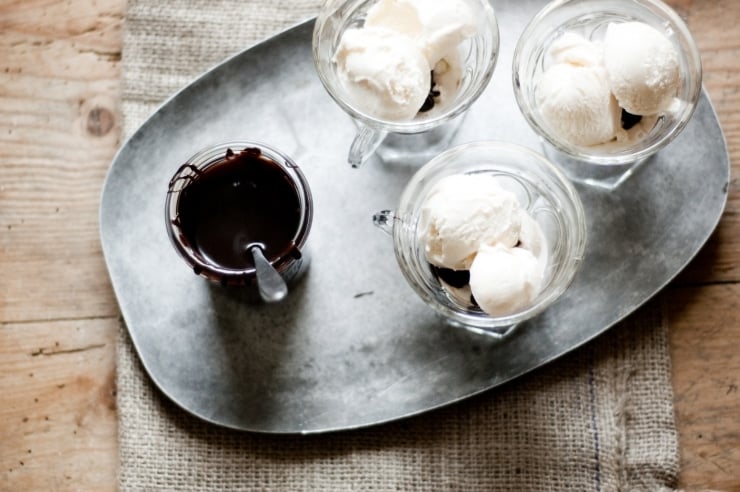 Once the pool of chocolate has melted, golden syrup is mixed in. After that, a slug of cream, an avalanche of snow-white confectioner's sugar, a splash of vanilla, and a pinch of sea salt are mixed into the sweet chocolate puddle.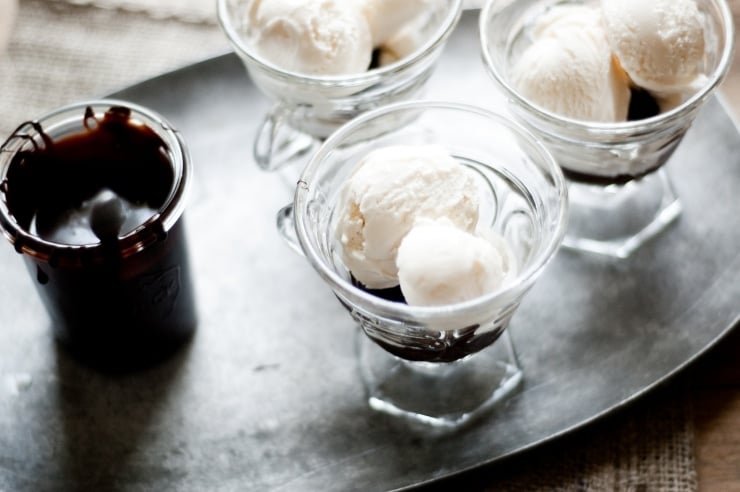 Once everything is mixed together, it's poured onto waiting cups filled with scoops of hand made ice cream. Everything is then sprinkled with pistachios, sliced almonds, and chopped almonds.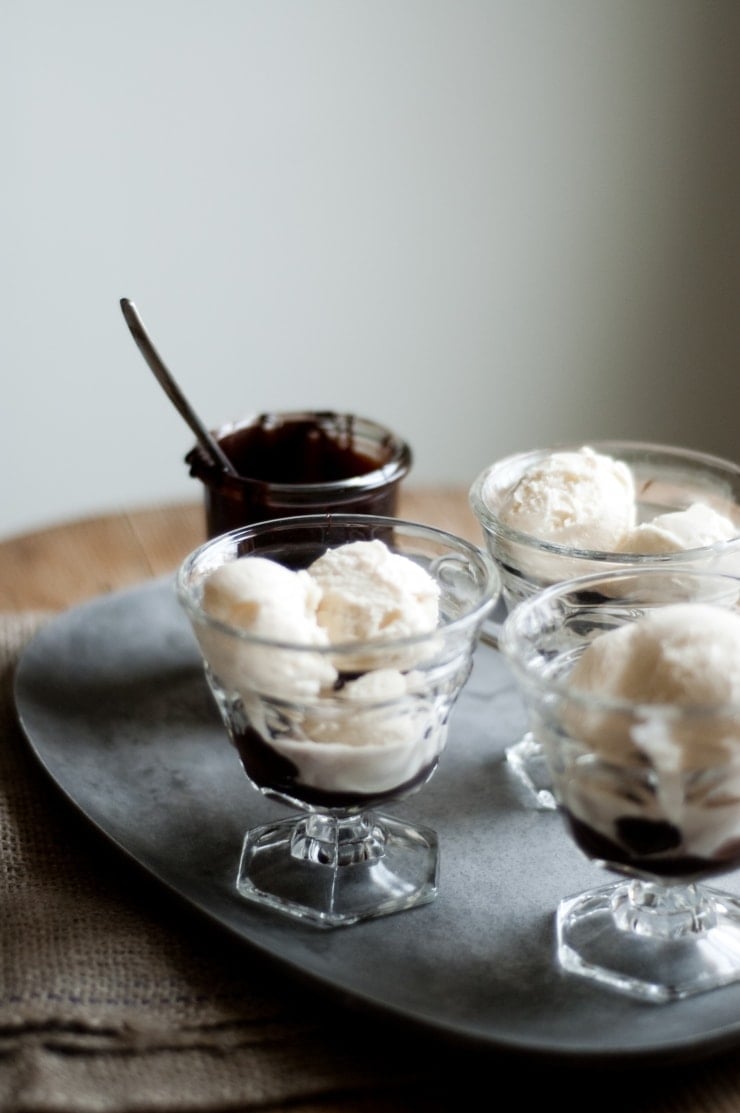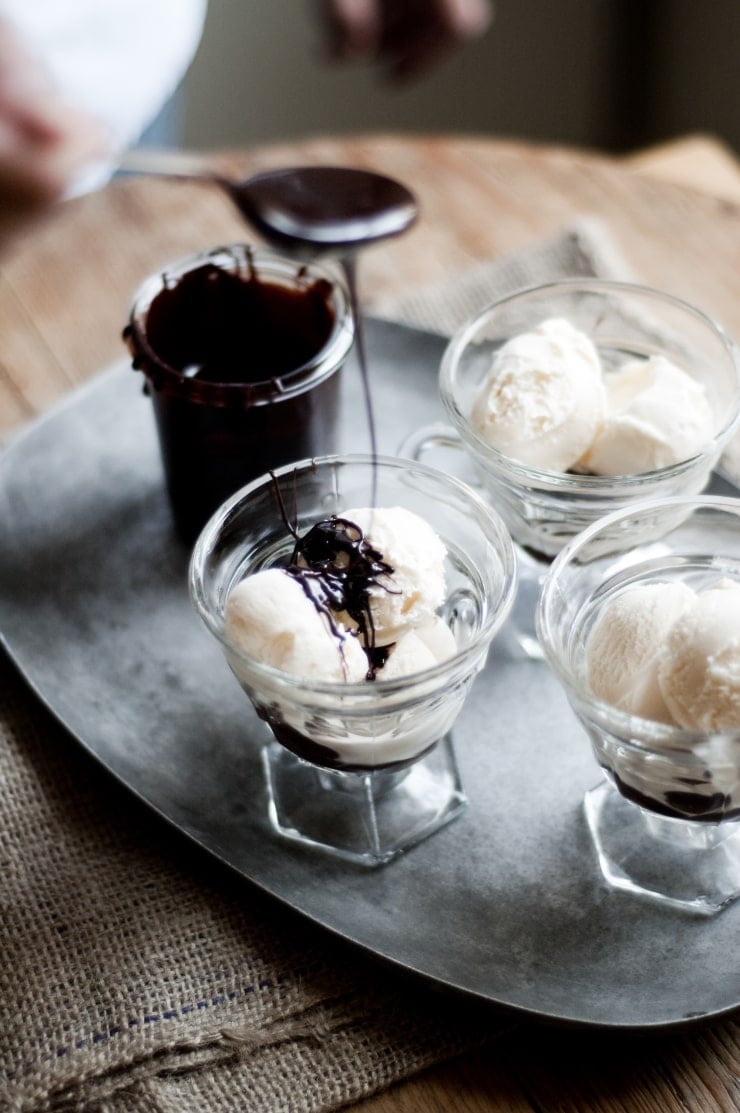 Now, I might have alarmed a few of you with the golden syrup. Golden syrup is one of those ingredients you have passed in the isle with maple syrup, honey, and pancake syrups, at your local grocery store / supermarket, without paying it any mind. Here in Middle-of-Nowhere, New Jersey, it's nearly impossible for me to find certain ingredients, but Golden Syrup doesn't fall under my list of hard-to-find ingredients. I can find it at all of our local supermarkets and grocery stores without a problem. This sweet, mellow amber elixir is basically cane sugar syrup, and it's perfect on pancakes (I dare you to try it with your pancakes this weekend!), and in this instance- adds a lot of depth to this chocolate sauce. If you do have trouble finding golden syrup (I use Lyles), feel free to use light corn syrup or light agave nectar in place of it.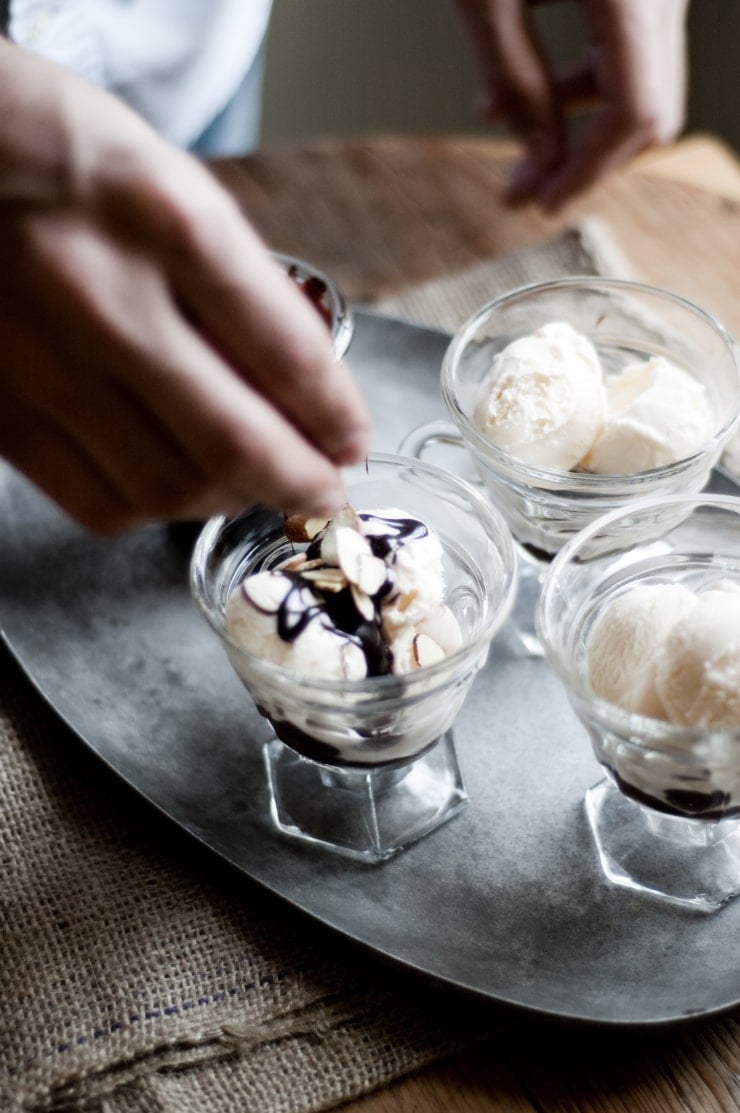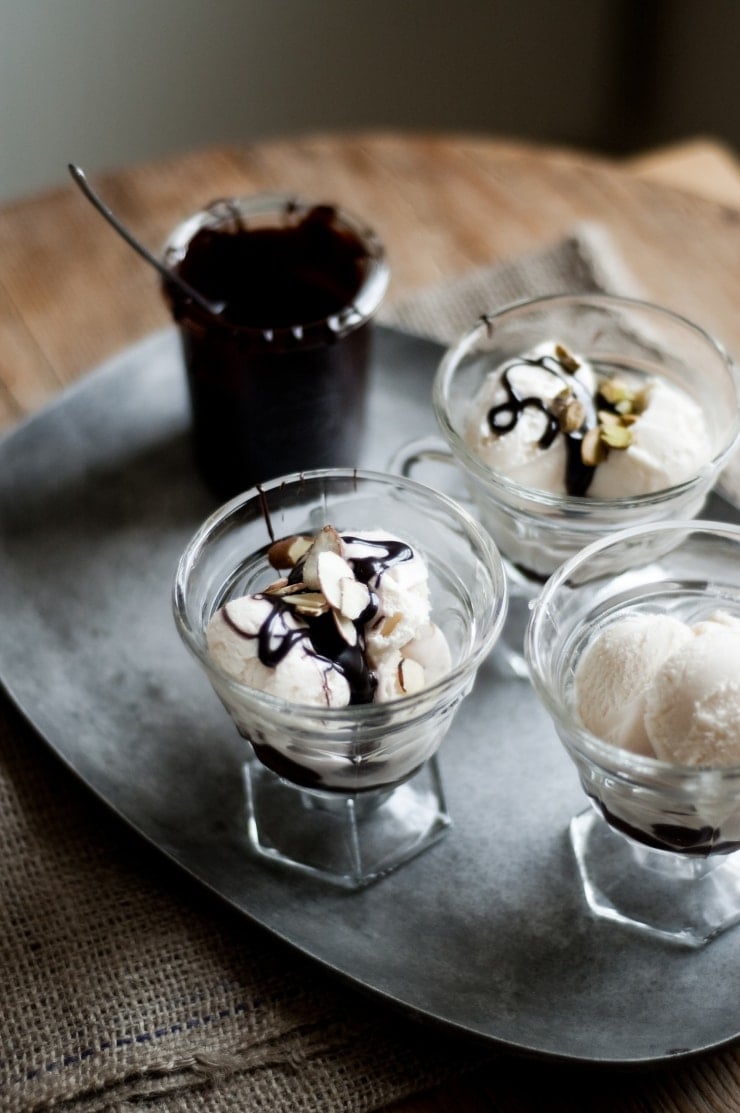 As a side note: I have to thank you all for the kind comments; funny, inspiring emails; sweet tweets, and messages over the past couple weeks regarding my post about Hand Made Baking. All of them touched my heart and re-inspired me to do what I love. And that is: sharing recipes and snippets of my life with you. So, thank you! :)
As another side note: I'll be in San Francisco next week; any recommendations for places to eat and visit?