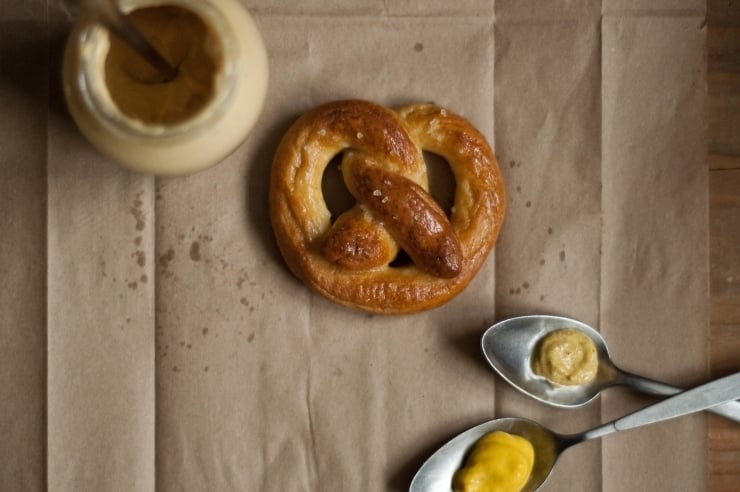 Before I open up a new planner book with "2011" marked across its pages, I'd like to squeeze one last post into 2010- A New York-Style Soft Pretzels Recipe. It's the kind of recipe that many people crave after visiting the busy streets of New York. It's the kind of recipe that a native New Yorker would crave after moving into middle-of-nowhere New Jersey (at least in my case). It's the pretzel that I remember my parents buying my sister and I when we were younger.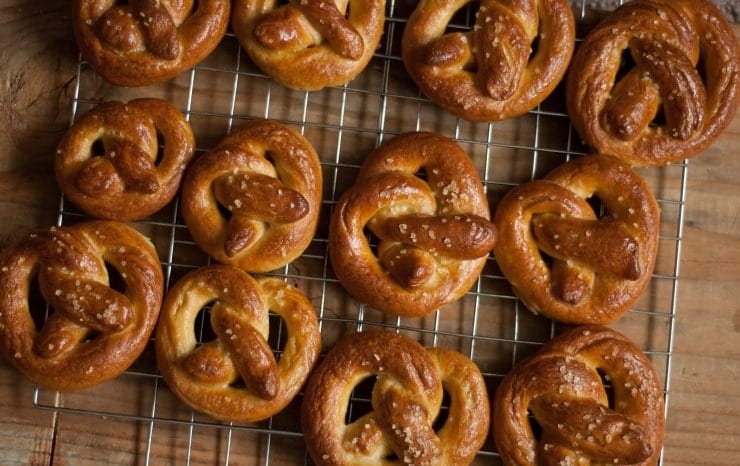 During the summer months, my sister and I would ask our parents for the full-of-sugar snow cones sold by elderly men scraping at huge blocks of ice at carts bombarded with lines of sweating people holding dollar bills in their hands. During the winter months, my sister and I would ask our parents for the warm, butter, soft pretzels sold on every corner between Penn Station and Times Square.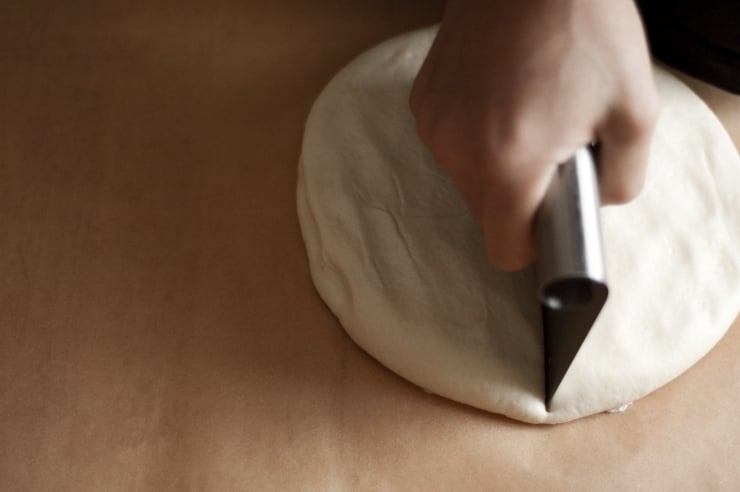 Have you ever bought something from a pretzel vendor? It's as if a drug deal is going down, but with pretzels. "I'd like some of your finest crack a pretzel please." And then, you take a couple bucks out of your pocket, hand it to the pretzel dealer vendor, and he hands you a nice warm pretzel. You pick up the yellow bottle placed in front of you, squeeze a generous amount of fluorescent yellow mustard around the entire pretzel, and make your merry way around New York City, while the pretzel kindly (because pretzels can be kind, just like humans and cats) warms your fingers, as your other hand hides in your coat pocket from the gelid winter breeze.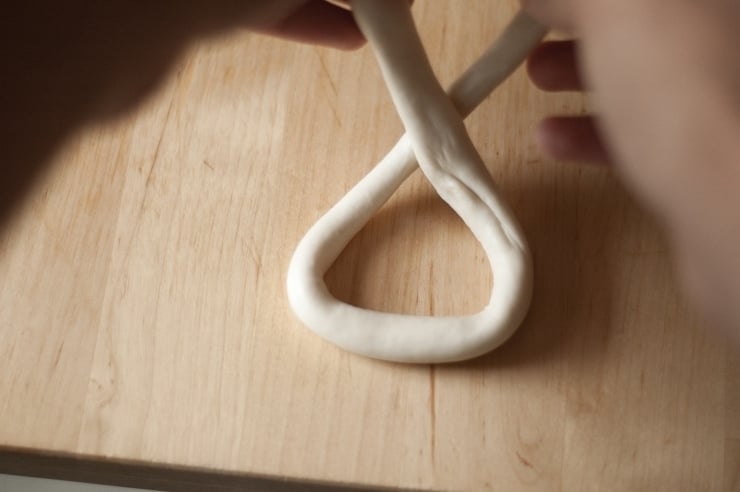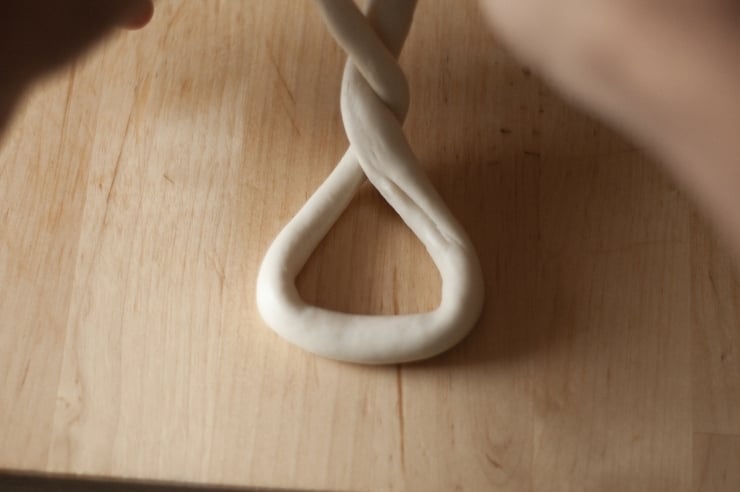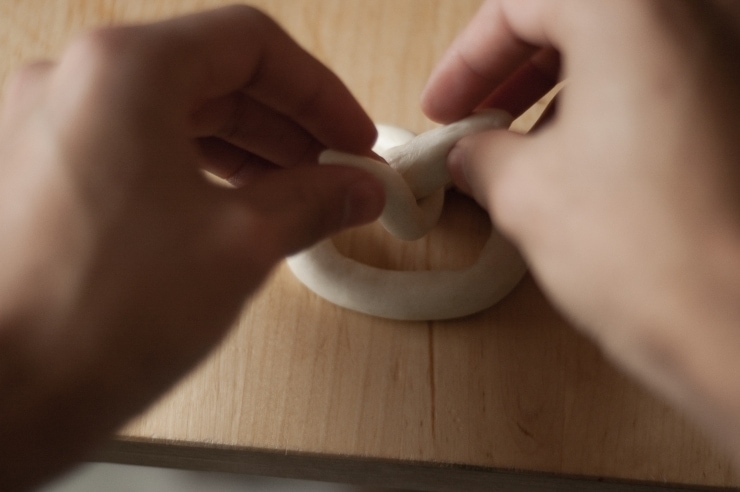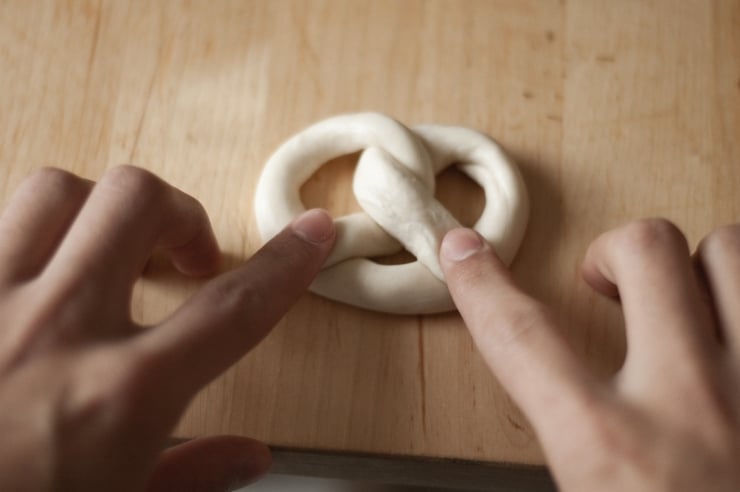 After craving pretzels, I decided that it was time to re-create them at home, but with less salt. And I was quite pleased with the results. The color and the taste were spot-on.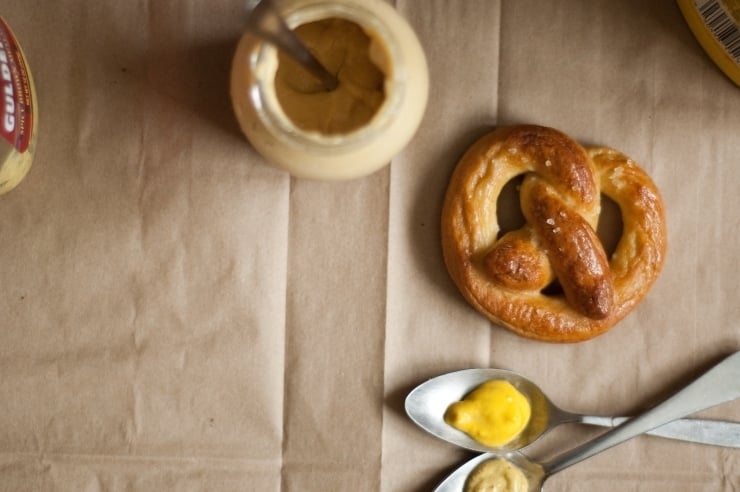 New York-Style Soft Pretzels Recipe
Adapted from Martha Stewart
Makes 12 Pretzels