A delicious strawberry crumble recipe topped with a delicious almond and oat crumble topping. Perfect served warm with ice cream, or cold out of the fridge.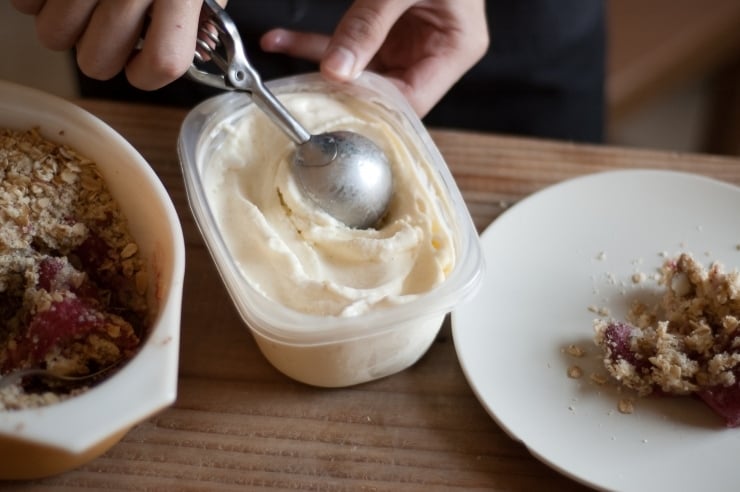 It's not quite strawberry season yet, at least not around these parts, but there are times when I find myself food shopping and I can't help but stare at the joyous, organic, red berries that constantly summon my attention with several winks and a price tag that reads "On SALE!" Sales are my weakness. And so are gorgeous-looking strawberries. And so is this strawberry crumble recipe.
Strawberries are possibly one of my most favorite fruit. Although they are available practically all-year-long in supermarkets and grocery stores across the country, when they're not in season–usually–they're practically good for nothing. They're sometimes vile- both crunchy and sour, and lack in any strawberry flavor (that's where this strawberry crumble comes in!). Some will disagree about my last statement but I did say usually; there are a handful of companies that do have great tasting organic strawberries year-round.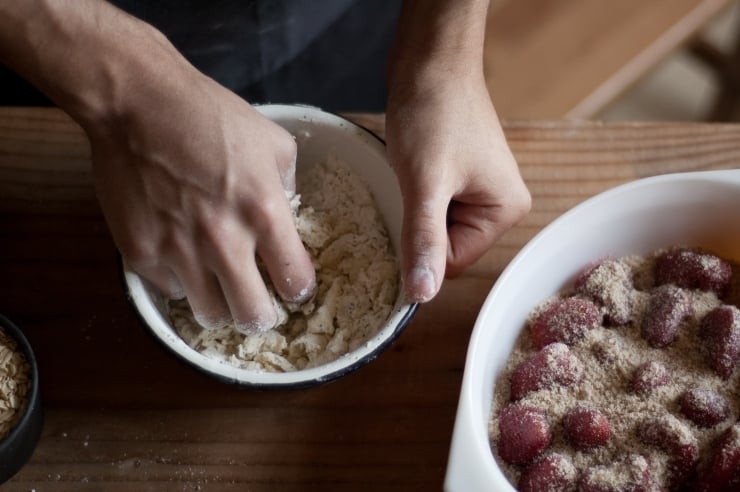 When I do find myself picking up a package or two of these glorious red berries that are lacking in the taste department, I most-often find myself baking them. Be it in a strawberry crumble or otherwise. And during strawberry season, rarely am I every interested in baking the marvelously sweet strawberries that I pick up from the farmers' market– I'd much rather munch on them, toss them into a summery salad, or make jam to preserve their magnificent taste for when I need a burst of strawberry goodness during the dreary winter months.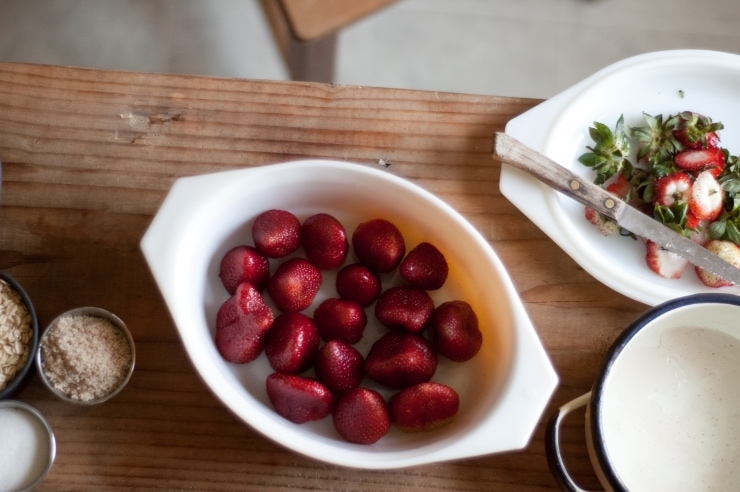 Although this crumble is made with abominable, store-brought strawberries, the berry flavors are enhanced as they bake under a blanket of ground almonds, oats, and a buttery crumble topping freckled with poppy seeds. You may think that the berries might turn out as mushy, red-tinged sludge, but they don't. Instead, they are baked into succulent, strawberrily-intense explosions of flavor.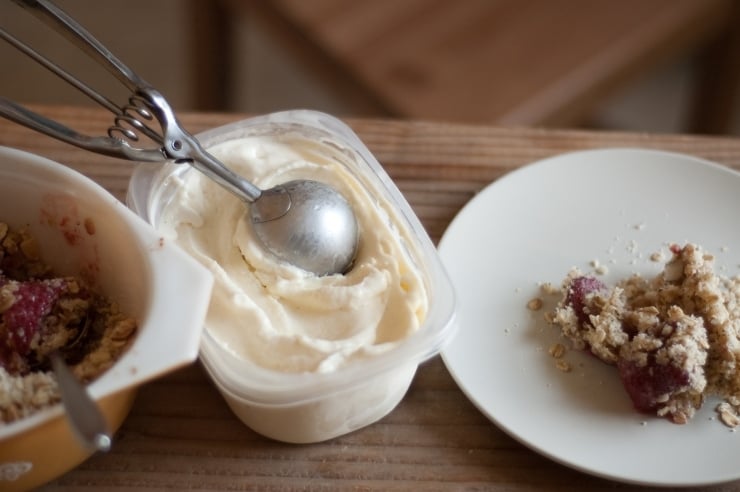 When the strawberry crumble makes its way out of the oven, I try to amass all of my patience and let it cool on the counter for a few minutes before it makes its way onto the table, or into the refrigerator, where I let the flavors mingle for an hour or two. If my patience is nowhere to be found, I serve it straight out of the oven with a scoop or two of homemade vanilla gelato, and hope that the cool ice cream prevents mouth-burning.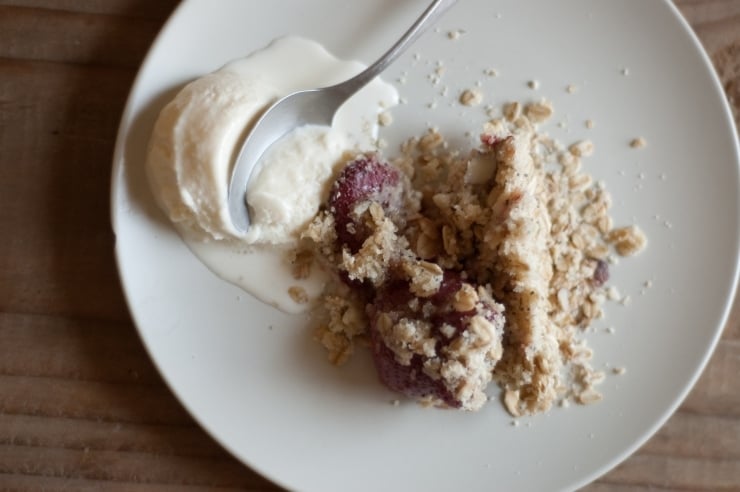 When there's some leftover, I spoon the rustic crumble into Weck jars and keep them in the refrigerator for midnight-snacking. Oh, how I adore this crumble.