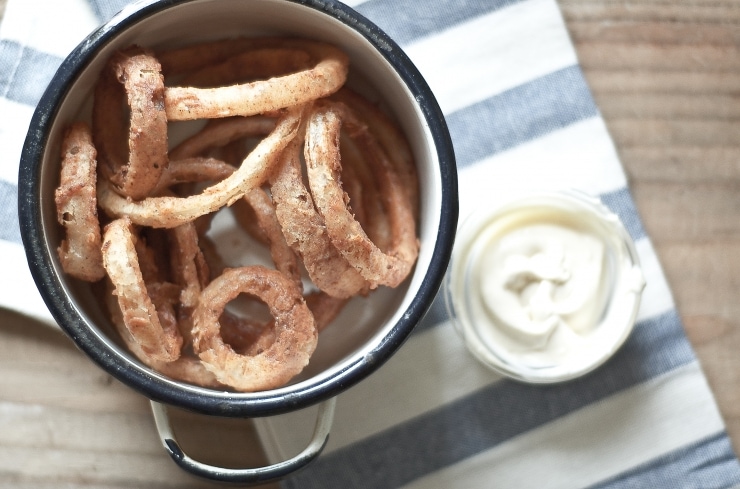 When I look back at old family photos of me as a small child, I can't help but notice that my family and I always appear to take all of our photos around the dining room table. Maybe it's that there was always some type of cake, pastry, or junk food that lured us to the table, or it's just that we all love our sweets… Whatever it was, everyone's habits haven't changed as our dining room tables have changed throughout the years. Family photos are still taken around the dining table, near some type of food.
After a few photos are taken of our family, we always dig-in. Within minutes. No- within seconds (that sounds about right), food disappears from the table. Right before anyone can say anything, someone rushes out of the kitchen right on time, ready to replenish the food that disappeared. It's like a perfectly planned magic act that never goes wrong. My family loves food.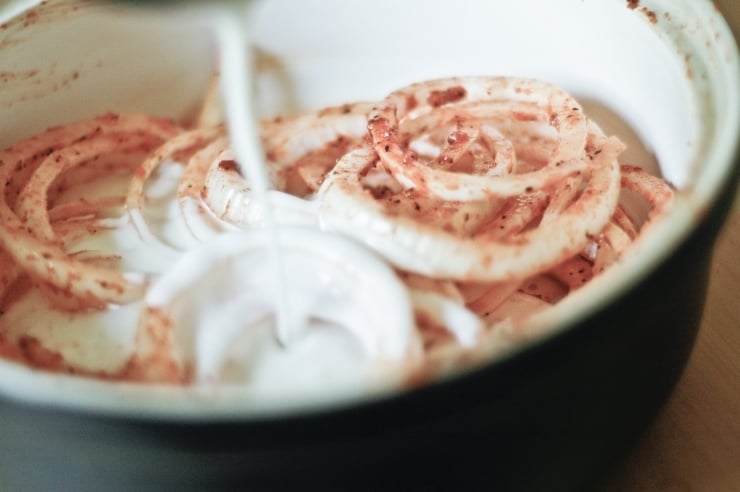 I wish I could say that my family had the same love for books as they did food. My mother and I are probably the only two people (out of the many people) from both sides of my family who appreciate great literature and great cookbooks.
When opening up a good cookbook, the photos bounce off the page, ingredients for recipes begin dancing around my face, and then the description of each thoroughly tested recipe pulls me in, and just compels me begs me to get into the kitchen.
I can say the same about Lorna Yee's newly released cookbook, The Newlywed Kitchen. Before I opened the book, the photos on the cover popped and specifically told me that I would not be disappointed! WHAT? You don't believe that the photos talked to me? They did, and guess what- if you don't already have her book, you should get it to see if those photos talk to you, as well!
When opening the book, I skipped straight to the "Contents" page and made my way over to the "Meat, Poultry, and Seafood" section of the book (Don't give me that look- I'm a dude! We like our burgers!) and immediately was smacked right in the face by three words that bounced off of the pages of the book to scream, "MAKE ME! Make me, NOW!"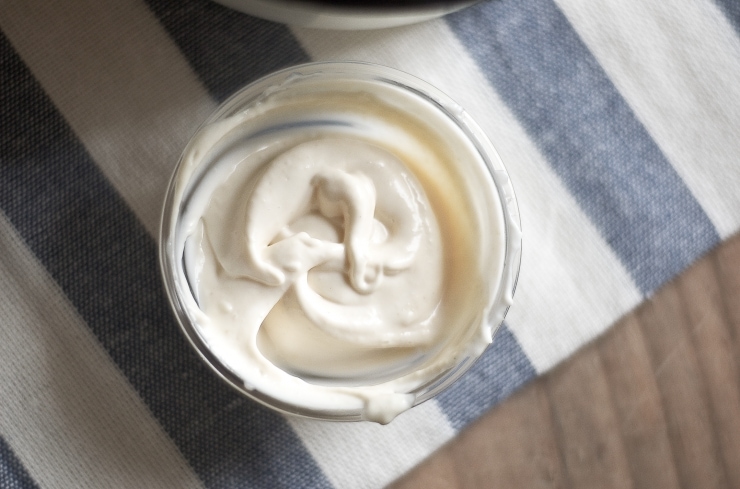 I had to listen to the voices in the book, and boy- was I glad that I listened! These buttermilk onion rings are what you may now call your next go-to onion ring recipe. You'll thank me for pointing you to the right recipe. You'll thank Lorna for coming up with said recipe. You can go thank her over here…
After reading Lorna's book (even if you are far away from being a newlywed, or have been married for years), you'll be inspired to share great memories of food in your kitchen with your loved ones, and perhaps, you'll even find yourself taking family photos around the dining room table, for decades to come!
Buttermilk Onion Rings
Slightly tweaked from The Newlywed Kitchen

Yes, this recipe requires some frying. I know what you're thinking, and my response is- feel guilty. Yes, swim in that river of guilt, but keep one thing in mind- these things are amazing!  The original recipe calls for a very thinly sliced onion (about 1/8-inch slices)- I like my onion rings a little bit on the thicker side (about 1/4-inch slices) because I like the onion-y flavor, but slice it to what you'd prefer the rings to be like. This recipe feeds 2-3 (you're pushing it if you try to feed four people), but you can easily double it or triple it.

Ingredients:
2 tablespoons hot sauce
1 teaspoon garlic salt
½ teaspoon freshly ground black pepper
2 cups buttermilk
1 large Vidalia onion, sliced (⅛-inch to ¼-inch slices)

2 cups all-purpose flour
1 tablespoon garlic salt
1 teaspoon sweet paprika
½ teaspoon freshly ground black pepper

1 quart vegetable oil, canola oil, or peanut oil for frying

Preparation:

In a large mixing bowl, combine the hot sauce, 1 teaspoon garlic salt, ½ teaspoon ground black pepper, and the buttermilk. Submerge the onions.

Cover the bowl and refrigerate for two hours.

In a shallow bowl or large dish, combine the flour with 1 tablespoon garlic salt, 1 teaspoon paprika, and ½ teaspoon of ground black pepper. Dredge the onions in the seasoned flour evenly and shake off any excess.

Heat the oil In a large, deep pot until it registers 360ºF on a candy/deep-fat fry thermometer.

Fry the onions in three batches, turning them with a pair of tongs so they cook evenly and turn golden brown, about 3 minutes per batch. Remove the onion rings from the oil and drain on paper towels. Taste for seasoning and add a little extra salt, if desired. Serve with your favorite dip, and enjoy!