A simple, sinful, and delicious homemade glazed doughnuts recipe. There's just nothing better than a glazed donut with chocolate and sprinkles.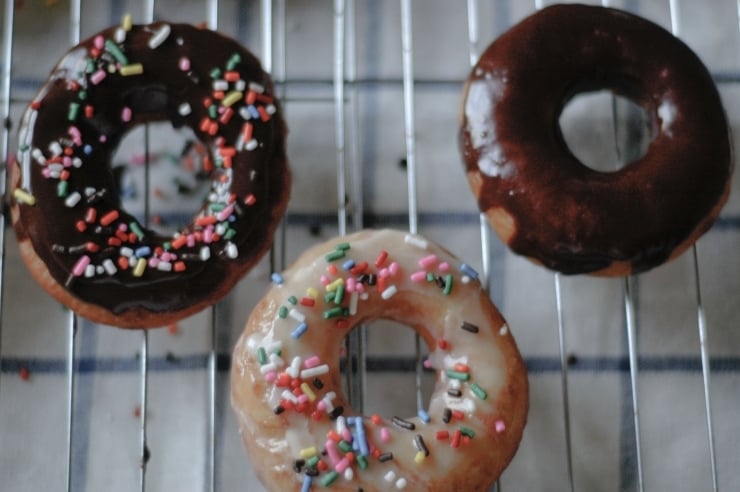 My love for homemade doughnuts is inexpressible. I have always had a secret not-so-secret obsession for these sweet confections. Whether raised doughnuts with a sweet chocolate glaze, french crullers, cake doughnuts with a crumb topping, churros, or small bite-size doughnut holes tossed in powdered sugar or filled with fruit preserves (or both!), I cannot get enough of doughnuts. And neither can my friend, Lara Ferroni, who wrote an entire cookbook centered around-yes, you've got that right- doughnuts!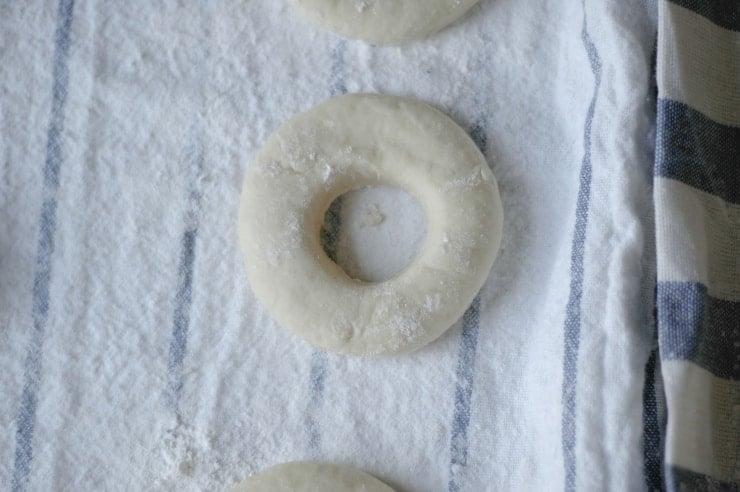 When my copy of Doughnuts came in the mail. I couldn't help express my love for the entire book to Lara. My younger sister who can barely boil water was even surprised as to how amazing the book was- the photography, the writing . . . everything (check out the trailer!). I was given permission to share a couple of recipes with you today.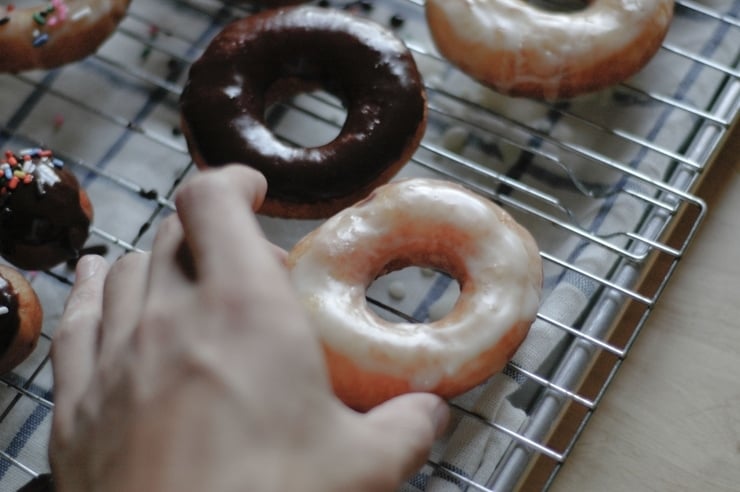 I honestly didn't know what I wanted to share today. I made three recipes from Lara's Book and took photos for each recipe. I made the apple cider doughnuts, the French crullers (I have an obsession with these things!), and of course- these lovely glazed doughnuts.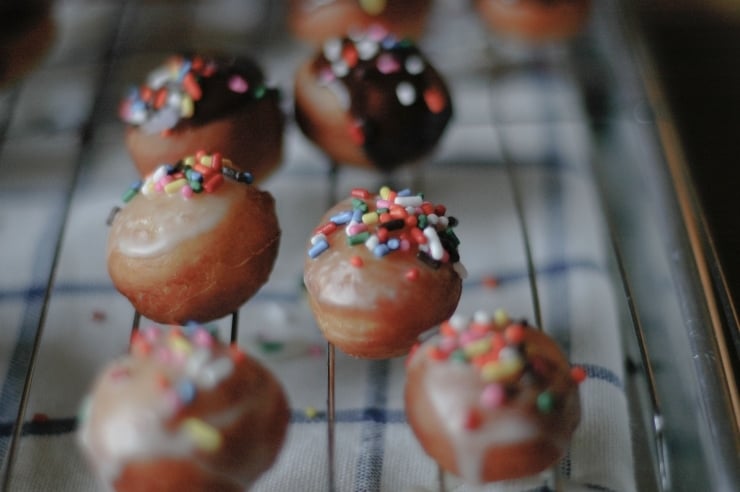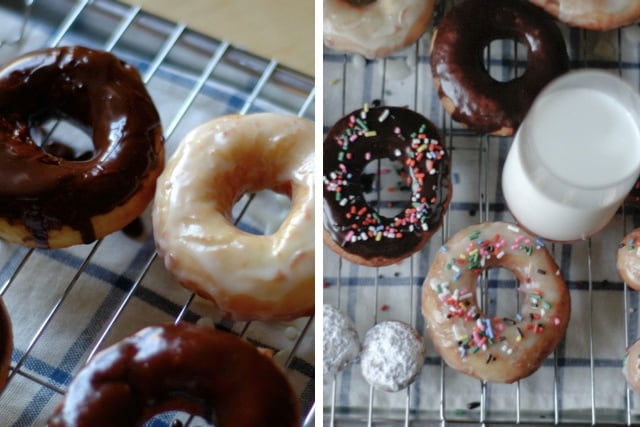 Yesterday, when I decided that posting not-so-nice photos of the first two recipes would not be a good idea at all. Especially when my family didn't leave a crumb for me to photograph. Jerks. So . . . I decided to try another recipe from the book. Raised doughnuts. And boy, do they pack a lot of flavor and character.
When I rolled out the dough, I made more doughnut holes than regular sized doughnuts because well- I like tossing the freshly fried doughnut rounds in a little powdered sugar. I didn't share any of those with my family, just in case you were wondering. My stomach thanked me.