A classic American cherry slab pie recipe. This easy recipe is made with sweet and sour cherries and a beautiful flaky pie dough. Delicious!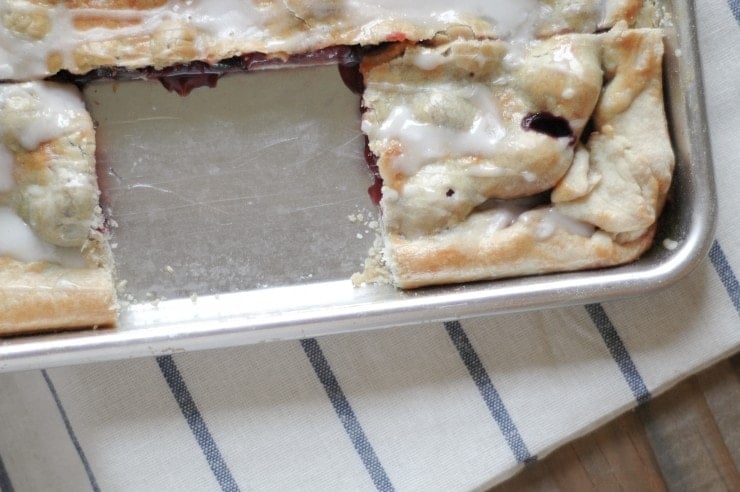 If only I could show you our kitchen after pitting nine cups of cherries! Let's just say that our kitchen looked like a crime scene- my hands and white t-shirt were stained with sweet, red cherry juice, and I now regret persuading myself into not getting a cherry pitter when I was at Macy's last weekend. Regardless of the huge mess I made with the tip from my piping bag to pit all of the cherries with, I can say that the cherry stains were well worth it!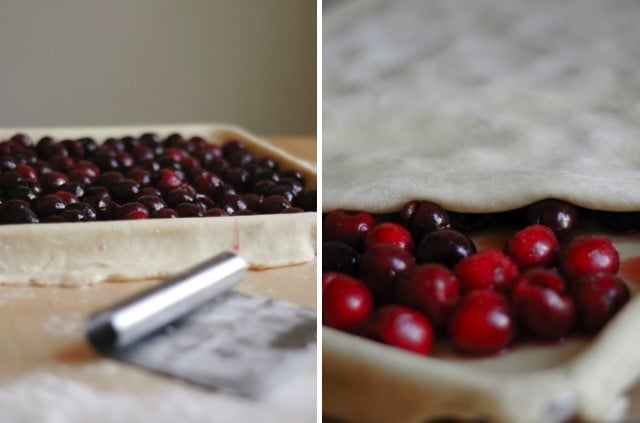 I know- it's absolutely dreadful outside to be baking anything, and you think that I should have shared another amazing frozen yogurt recipe that tastes somewhat like a lassi, but really- I wanted to show my Post-Fourth of July and summer spirit with some cherry pie! Nothing (well, in my mind) screams summer more than backyard barbecues, great company, swimming, and great cherry pie!
And when I am speaking about pie, I am not speaking of the kind that comes in a round pan with a beautiful lattice top and beautifully crimped edges (you'll see a few of those in the near future!). I am speaking of it's more rustic cousin- the slab pie. My take on Martha Stewart's sour cherry slab pie, has been boosted to another level of sweet and sour deliciousness!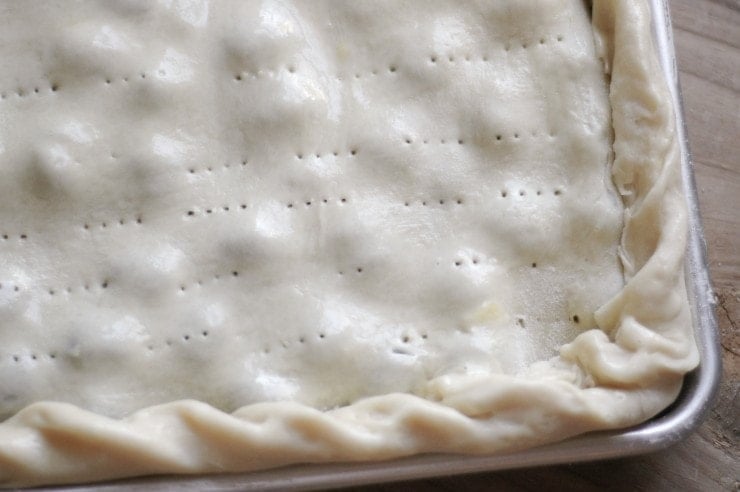 Fear not slow eaters, there'll be enough slices of this pie to go around! Wary pie crust makers, fear not – my pie dough recipe will leave you in complete awe of it's flakiness! Pie eaters unite as we all enjoy a slice (or seven!) of this simple, sweet & sour cherry slab pie (try saying that ten times fast)!
So, while I go finish another slice of this sweet & sour cherry slab pie, I'll let you get to baking for that next summer get-together that you'll be attending!