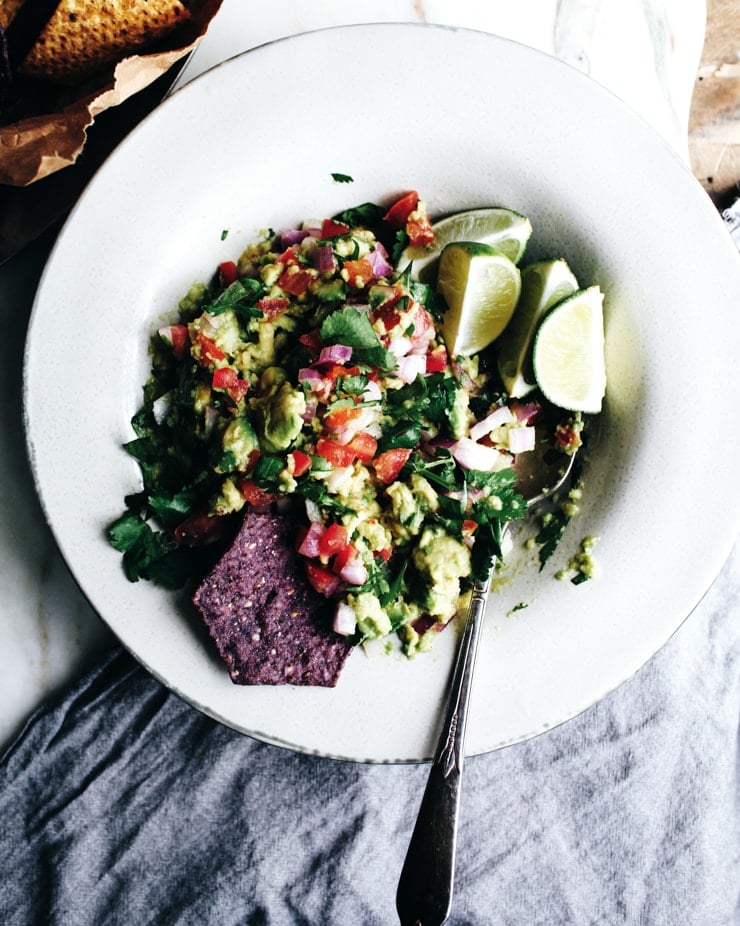 Oh, the guacamole recipe conundrum… As someone who has to do all the cooking and baking, it's always a treat when someone else offers to make a meal for you. I'm easily impressed when people cook for me– I'll practically eat anything, and I do so with great joy. There is just one rare instance in which very few people can impress me, and it's with homemade guacamole. Not enough lime, and my fervency to dip into the guacamole drops to a zero. It's almost as exciting as huge puffy coats on a toddler in 60-degree weather (I was that child. Ask my mother.). My best friend Meghan knows this, and she'll ensure you if we're having guacamole, I'll always add more lime.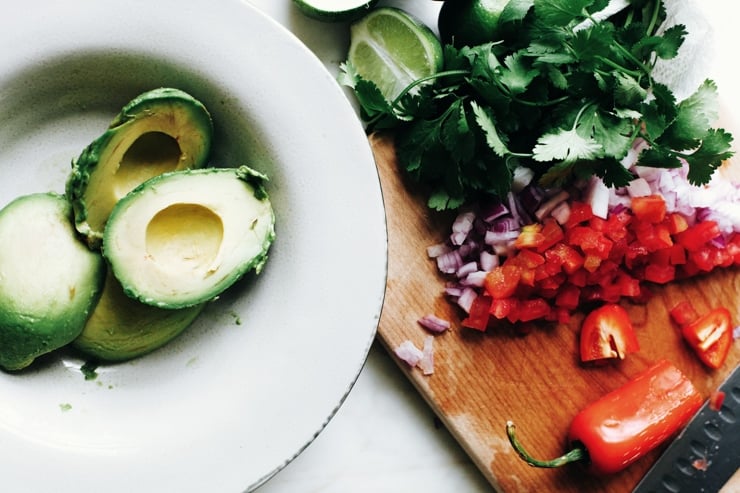 I'm sure I'm not the only one. I feel like there's a huge conundrum around guacamole, in general. It doesn't matter whom I talk with– Mexican or non-Mexican, everyone has an opinion about how it should be made. I've read and heard it all. Some swear by lime, some insist that lime mustn't even be present. I like lime. I need lime. It cuts through the richness of the avocado and adds something that makes my tastebuds sing. This is the limiest homemade guacamole you'll likely ever have, and I like it this way. This easy guacamole recipe is basically 5 ingredients, and doesn't take much effort at all to make.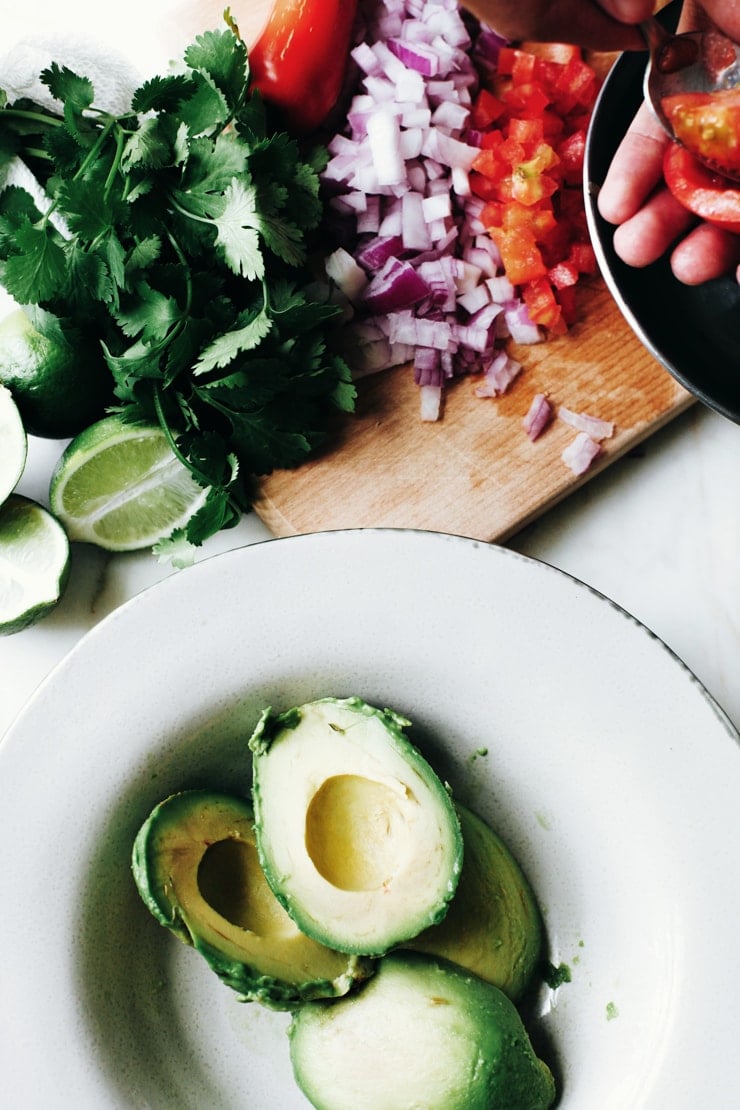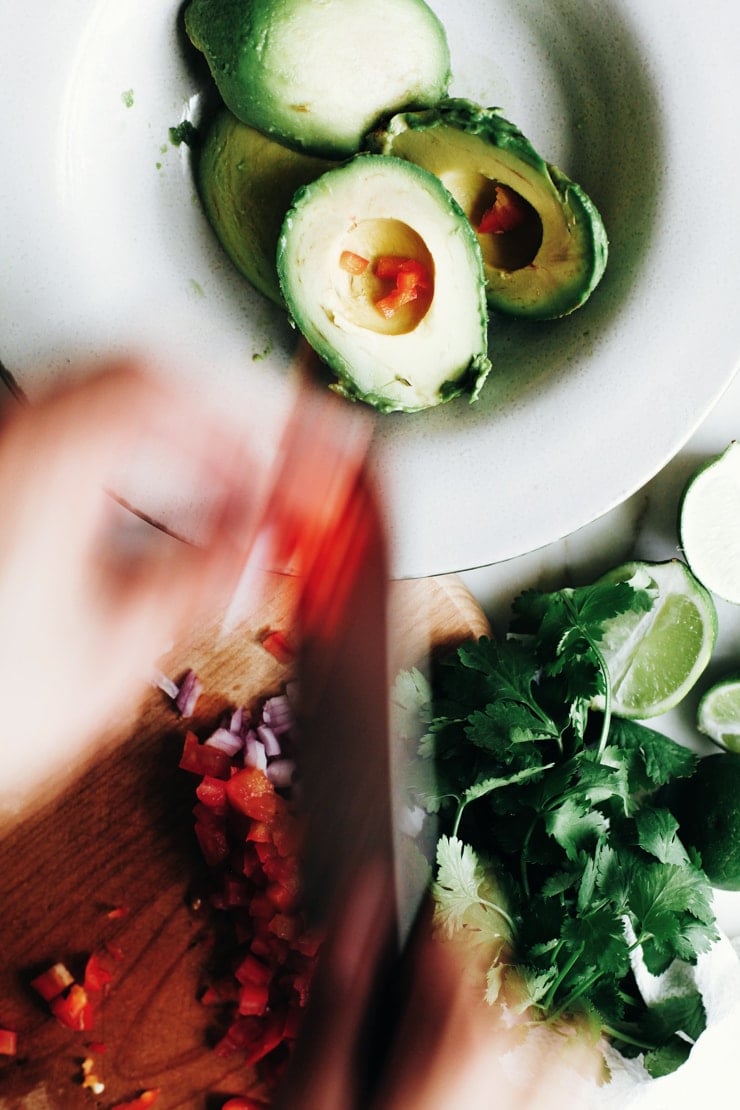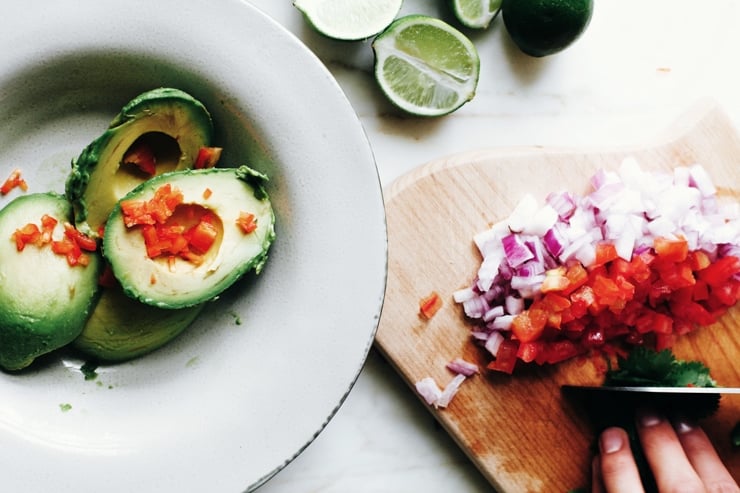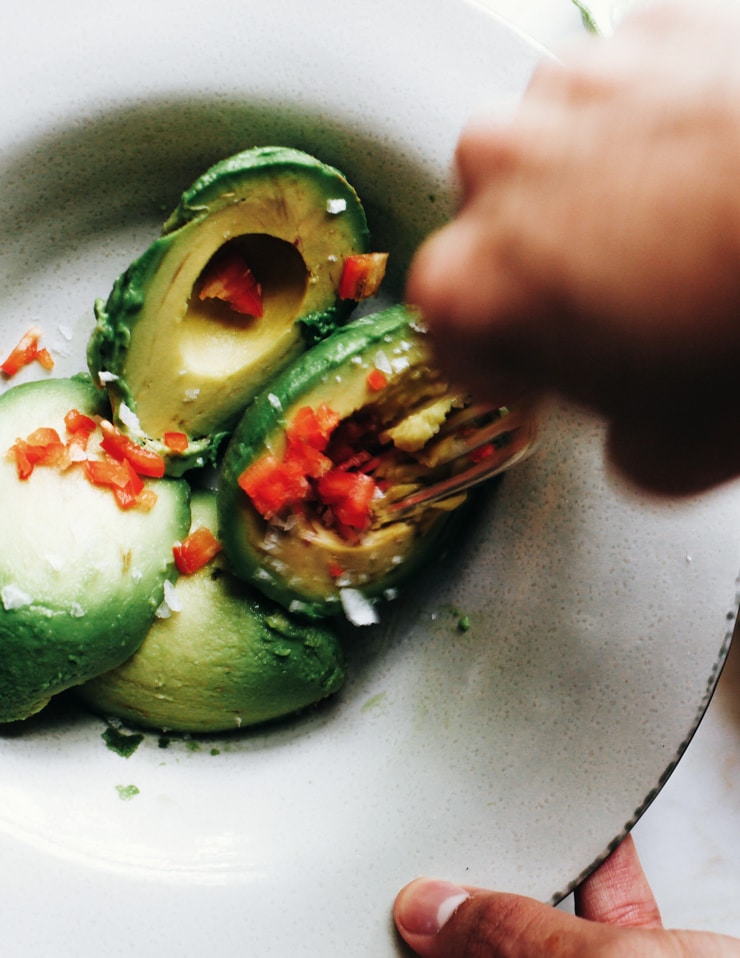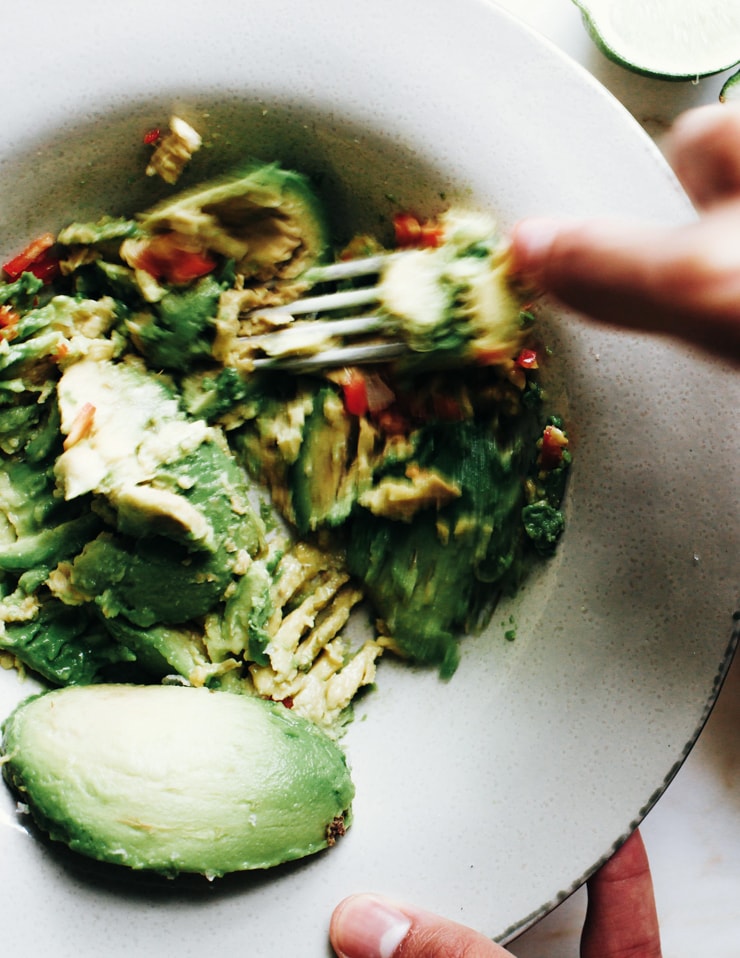 My guacamole recipe game is strong. Guacamole, for me has to pack a huge punch. The avocado needs to be roughly mashed and properly seasoned with the right things. Salt and red onion are where I like to start. Lime is next. The lime is non-negotiable when it comes to me; a small lime per avocado is the only way to go. Everything else is fair game. Tomatoes are a nice addition– not too much though. If you've a one-to-one ratio of tomato and avocado, it means you need more avocado. A handful of roughly chopped cilantro is nice too; it adds nice bright and earthy citrus notes to the entire dish. It's not necessary, though, especially if you're not into cilantro. Jalapeño or serrano pepper is also optional. I usually go with the prior, and I like the smallest amount of it– just enough to wake up your taste buds after each bite. Add as much as you can handle.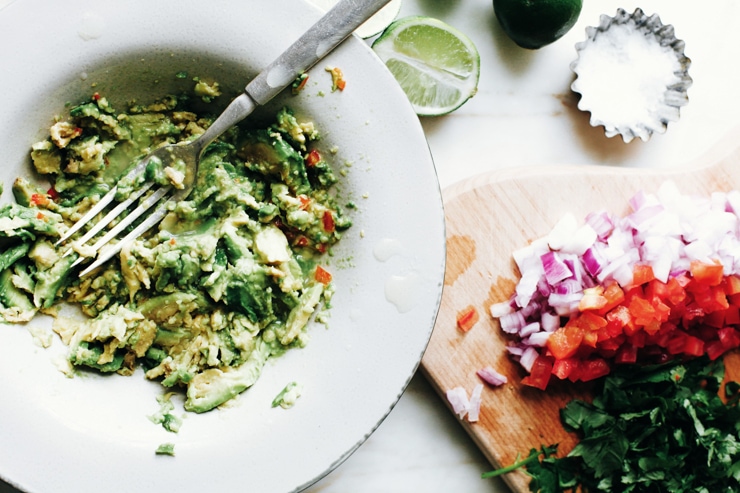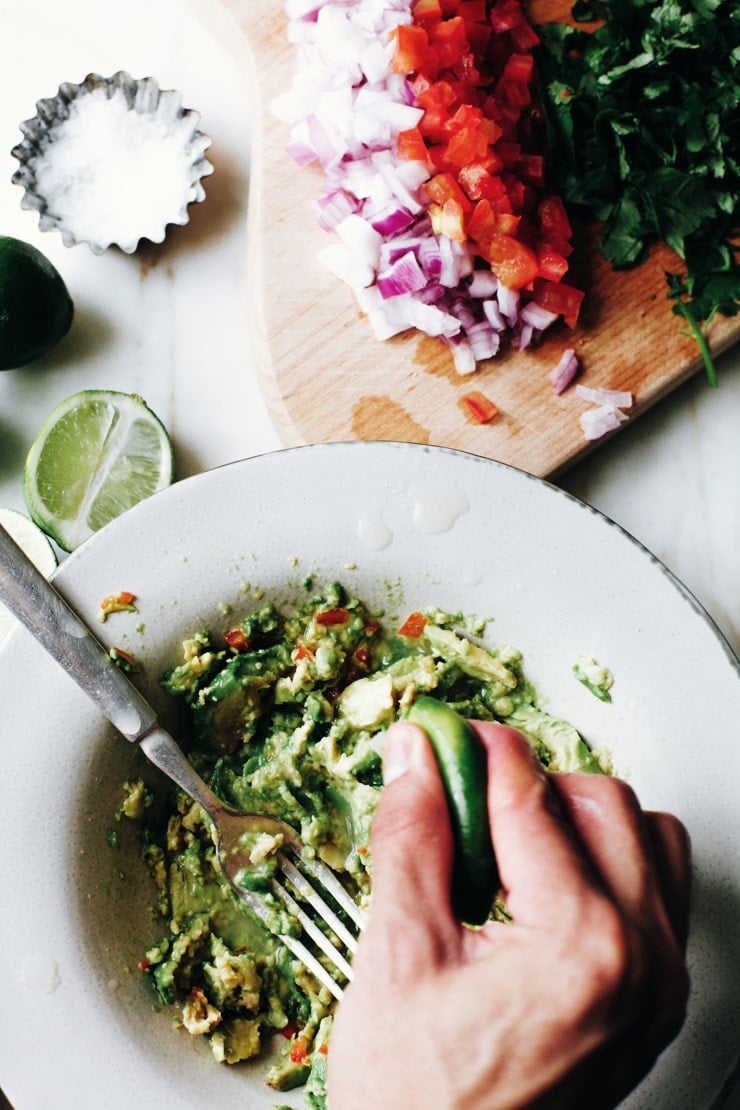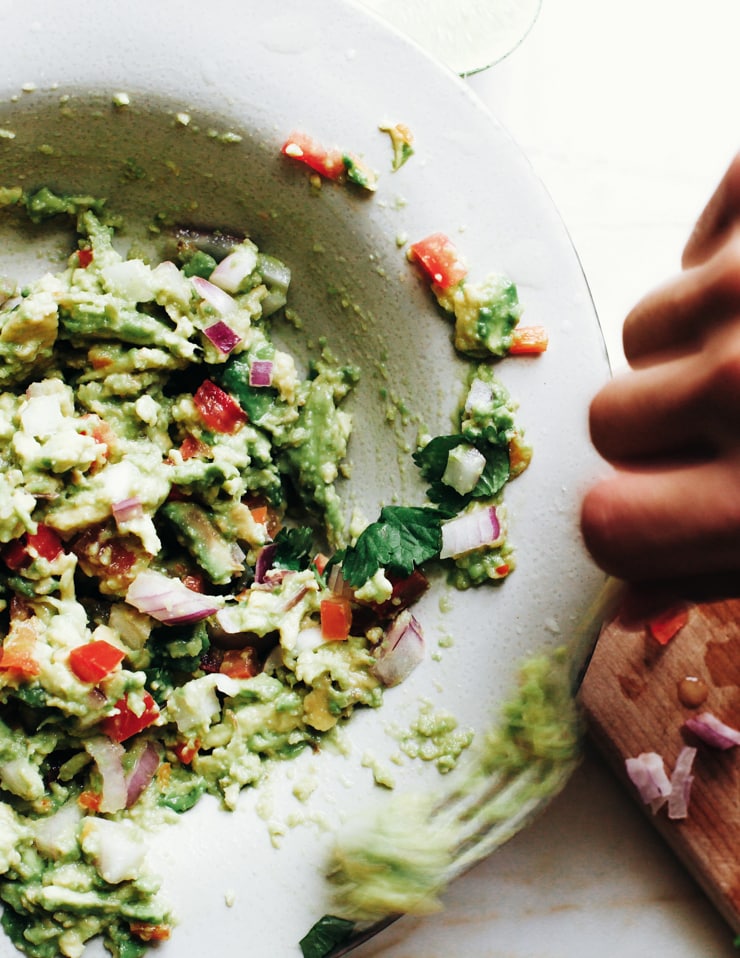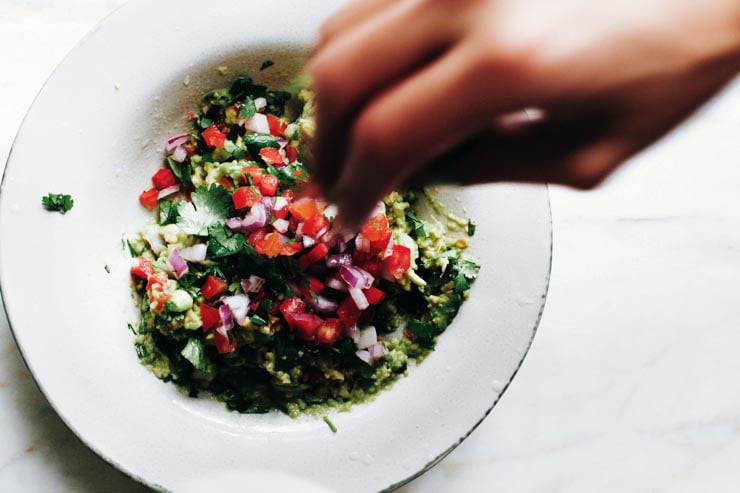 Guacamole is one of those things that you need to keep tasting as you go. I recommend doing so with the chips you're serving alongside the dip. With chips, I'm easy– I go for something everyone likes that isn't heavily salted and is thick enough to scoop up tons of delicious guacamole.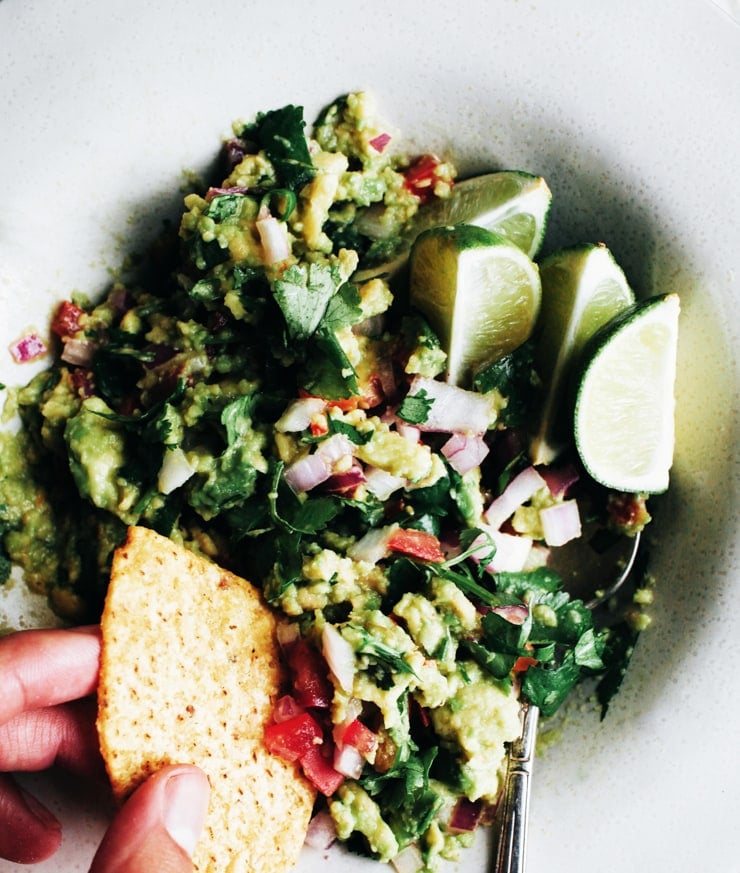 With guacamole, everything is pretty much fair game. Now, go forth and guac on!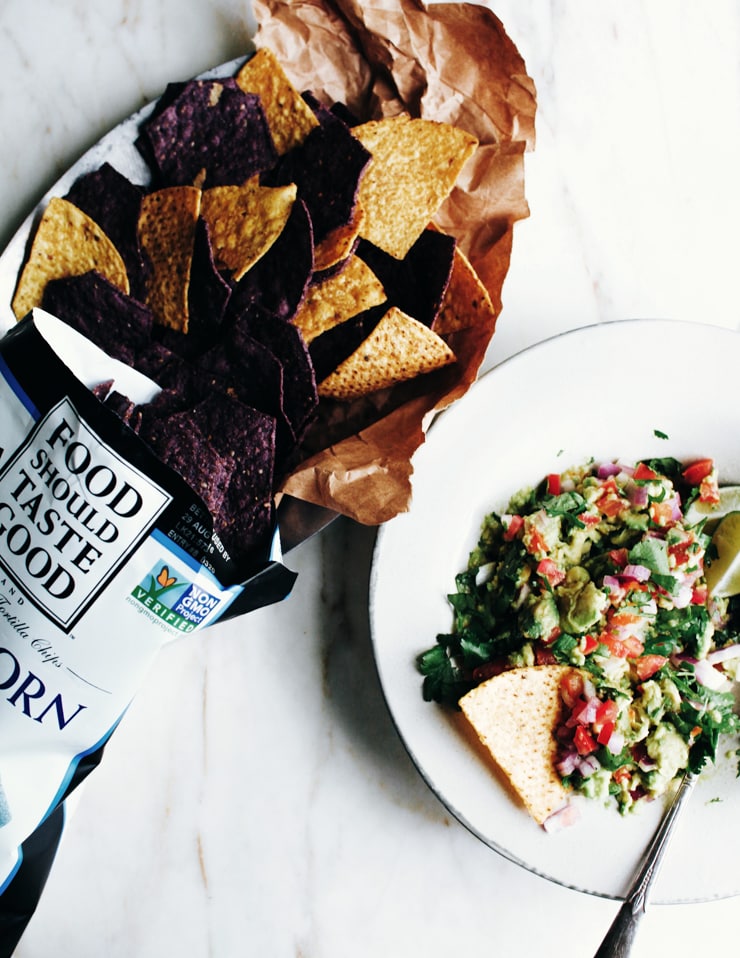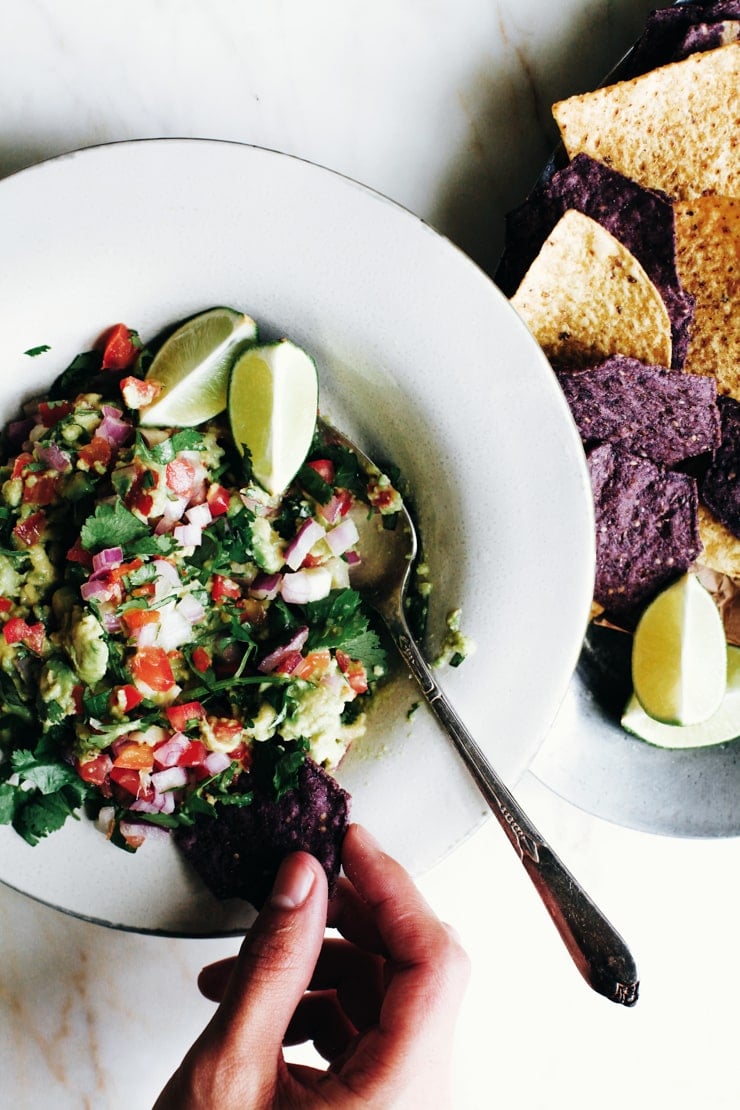 Limiest Guacamole Recipe That Ever Existed
Makes About 1 1/2 cups / Guacamole; Serves 3 people
Total time:


This homemade guacamole isn't for anyone scared of huge punches of flavor. It's zingy and powerful and goes well with a Gin & Tonic or a good ol' margarita. For a bare-bones version of this, you can simply do the avocado, lime, red onion, and salt, and it'd be great. Admittedly, I often leave the tomato out. However, the diced tomato does add nice texture and color to the guacamole. On the topic of texture, homemade guacamole should never be the texture of baby food puree– you want chunky.

If you're not fond of cilantro (coriander), feel free to leave it out, though I love the citrusy earthiness that it adds in here. Despite my roots, I can't tolerate too much heat– I use the jalapeño here to help wake up the taste buds with each bite. But if you're into heat, feel free to add more jalapeño than what's called for in the recipe. Some people like hot sauce, instead– do whatever floats your boat. I think a more vinegar-based hot sauce would work best here. Taste as you go; use the chips you're serving alongside the guacamole to gage for seasoning.

Ingredients:

2 medium-sized (about 5.3 oz / 150g) ripe avocados
2 Small Limes, halved (feel free to use less)
1 small tomato, seeds removed, diced
2 tablespoons diced red onion, from 1/4 small red onion
1/3 cup loosely packed cilantro leaves, roughly chopped (optional)
1/4 teaspoon, finely chopped jalapeño or serrano pepper (optional, refer to headnotes)
Sea Salt, to taste

To Serve:
Tortilla Chips

Preparation:

For the sake of visual purposes– though it's not necessary– save a bit of the tomato, red onion, and chopped cilantro on the side. This is for garnishing the the finished guacamole later on.

Cut the avocados in half, and remove and discard the stones. Using a spoon, scoop the avocado into a large bowl, then roughly mash into a chunky paste. I use a fork here, though you can go the more traditional route and go with a molcajete / mortar and pestle.

Juice the 2 limes into the bowl of mashed avocado (things might look a little liquid at this point, but I promise it'll all come together). Add the diced tomato, red onion, cilantro, jalapeño. Quickly stir, and add salt per your taste. Top with the reserved tomato, red onion, and cilantro. Cover with plastic wrap and chill for up to 1 day or two in advance (there's a lot of lime in here, trust me- it keeps), or serve right away with tortilla chips.
Nutrition Facts
Serving Size 1/2 Cup
Servings Per Container 3
---
Amount Per Serving
Calories 241
Calories from Fat 180
% Daily Value*
Total Carbohydrate 19g
6%
---
*Percent Daily Values are based on a 2,000 calorie diet. Your daily values may be higher or lower depending on your calorie needs.