Looking for the Very Best Blueberry Muffins Recipe? Look no further! These blueberry muffins are the end all, be all of muffin recipes.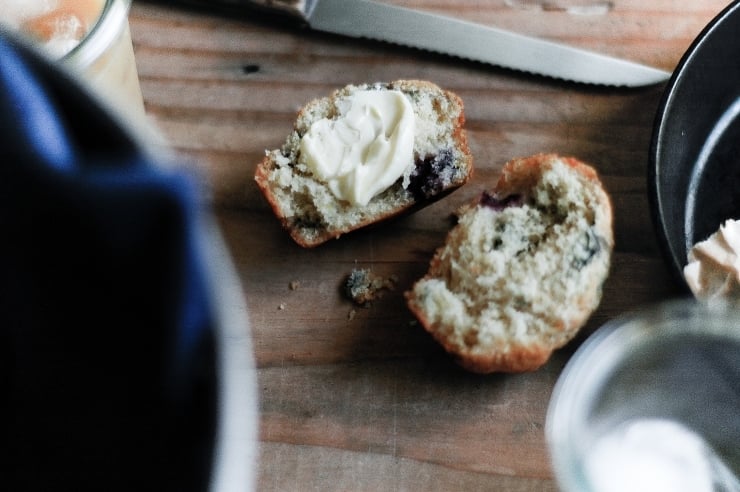 Last Sunday, while the red and yellow leaves gracefully pirouetted to the wind's frigid autumn song, my family and I slept, tucked under our warm comforters, ignoring the daylight that softly pierced our tired eyes. My mother and I were the first to wake; the dirty dishes from Saturday's supper warbled my name in an implausible tone, "Kamran, wash us. Kamran, we need you! Kamran, we'll give you chocolate! Kamran! Kamran . . . ! Kam-." I gave in after five minutes; for the chocolate (wouldn't you?). Once the sink sparkled like no other sink in the New York-New Jersey area, my stomach reminded me that this blueberry muffins recipe was my next mission.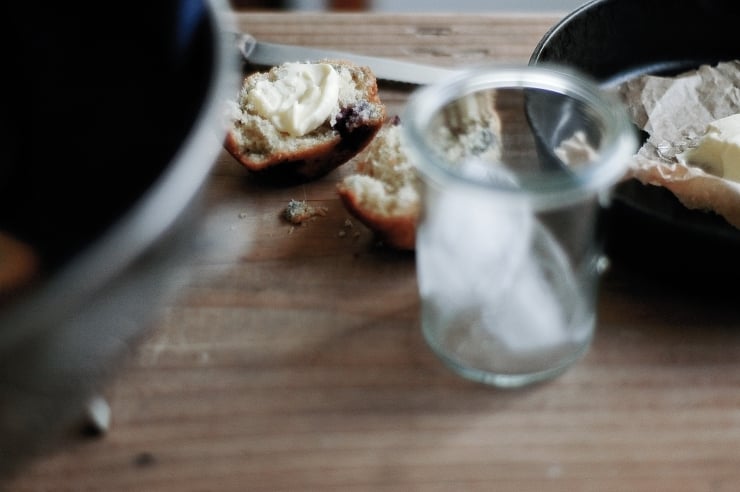 Prune-y hands, grumbling stomach, and all- I scrolled through an endless spreadsheet of recipes for an entire hour. And there it was. It was like the dude upstairs (points up) was reading my mind. A one-bowl recipe for Perfect Blueberry Muffins.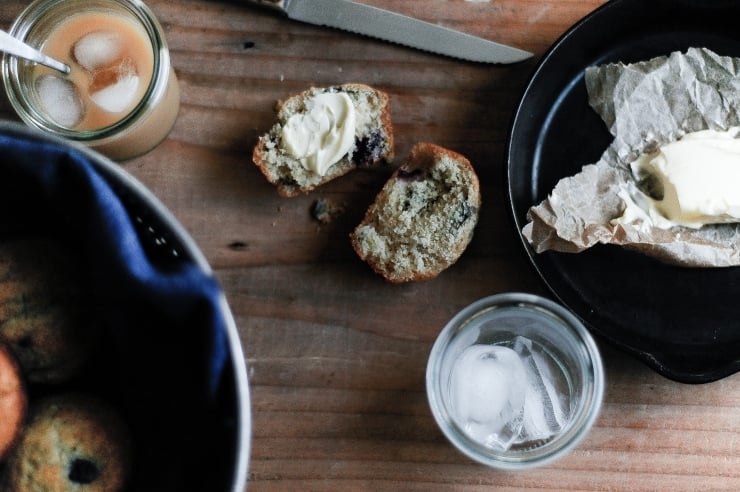 Not having to wash more than a bowl and a few utensils is a gift sent down from the heavens.Everything was as simple as creaming together sugar and butter, and dumping ingredients into a bowl set over a kitchen scale. It was that easy. Honestly.
I did change a few things about the recipe- I replaced ½ cup of the all-purpose flour with whole wheat pastry flour. This gave the muffins a beautiful crumb, which everyone loved! As for the sour cream required in the recipe, I used something a little more "gourmet-ish"- crème fraîche. It made these muffins a little more special, making up for the fact that I used frozen blueberries, but you can easily use sour cream or yogurt if you can't find crème fraîche.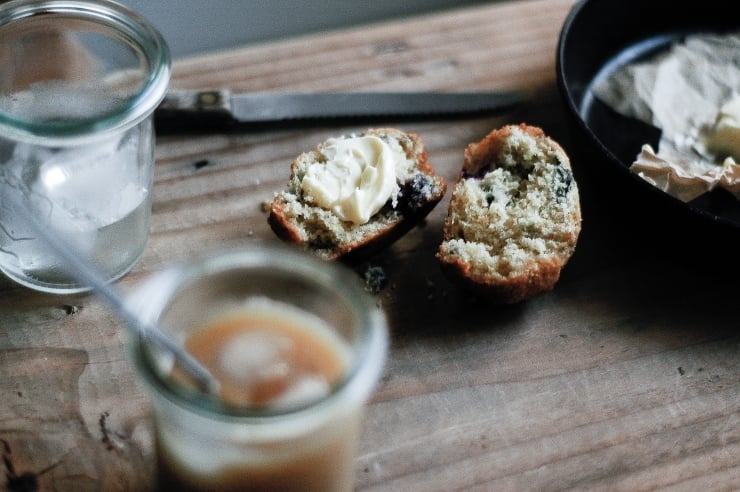 Once these babies came out of the oven, I will admit- I refused to let them cool on a wire rack. I opened one with a fork, and spread on a pat of butter.
Before I knew it, I ate 4 of the 12 muffins that I made before actually calling my family to the table. Whoops!