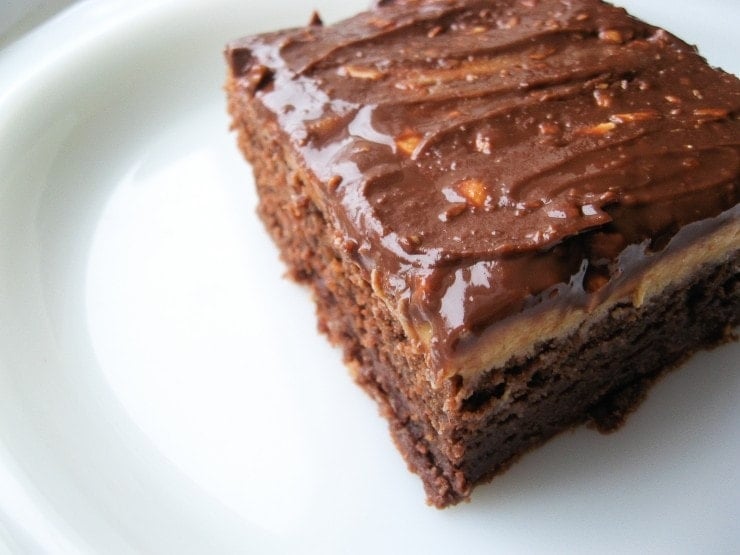 Recently I was given an opportunity to participate in a TasteSpotting taste test of Green & Black's latest chocolate bar, Peanut. But it wasn't just any testing, I had to create a recipe with the chocolate bars I was given. So, I brainstormed for a couple of days (before receiving the chocolate), and thought of chocolate chip cookies with gray sea salt, toffee covered fortune cookies, and tons of other ideas. But Sarah from TasteSpotting gave me an even better idea- brownies.
And I didn't make just any brownies! I made Peanut-studded Chocolate Brownies with a peanut butter frosting and a chocolate ganache to top everything all off.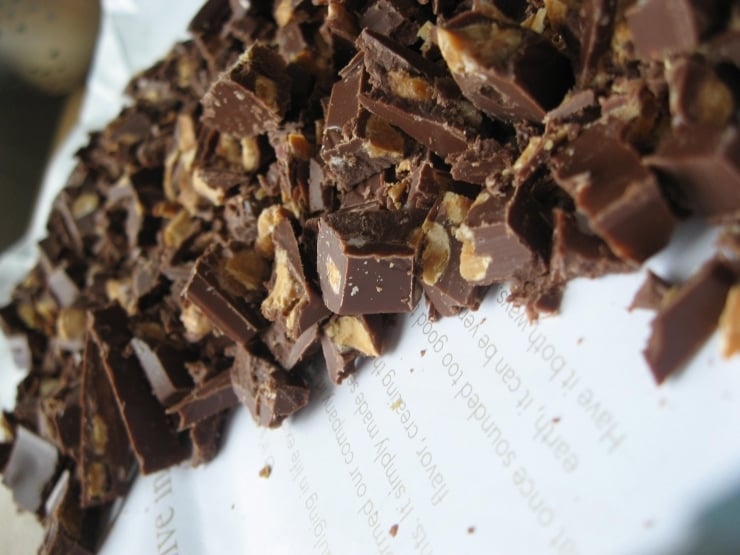 Before making the brownies, I took a risk and ate a whole chocolate bar by myself. I needed to see how the chocolate tasted. And can I tell you, this is some high quality milk chocolate. Trust me, I know my chocolate!
This very sophisticated milk chocolate bar contains caramelized peanuts and sea salt, which compliment the chocolate very well.
So, I thought to myself, "Brownies . . . Chocolate . . . Caramelized peanuts . . . Peanut butter would definitely work, and to top it all off, more of the delicious chocolate. Yep, that's what I'll do."
And I did.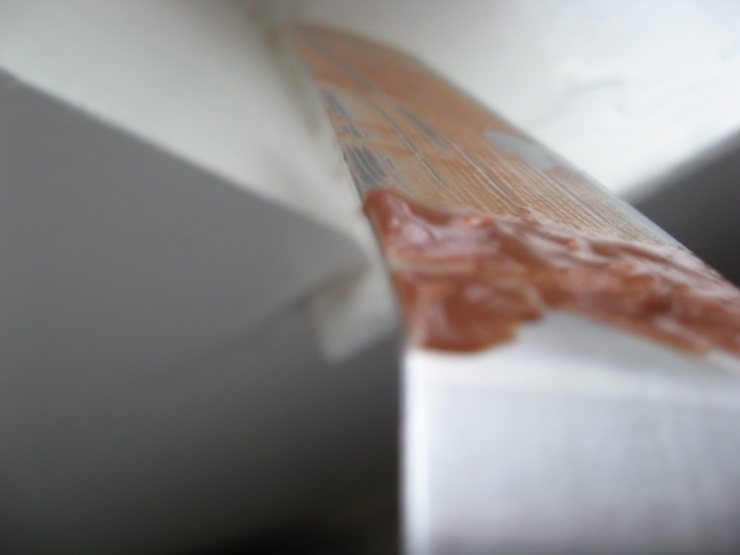 So, to check out the recipe, you'll sadly have to wait just a tiny while, while TasteSpotting gets the brownie recipe up (I'll post a link, as soon as I get an update from my favorite peeps at Tastespotting), but I assure you that these milk chocolate bars from Green & Black's will have you on your way to rich, gourmet deliciousness with my delicious Peanut-studded Milk Chocolate Brownies.
Peanut-Studded Milk Chocolate Brownies

Brownie Ingredients:
½ cup (1 stick or 8 tablespoons) unsalted butter
7 ounces (2 bars) Green & Black's Peanut bar, chopped
¾ cup packed light brown sugar
1 teaspoon pure vanilla extract
2 large eggs, cold
¾ cup all-purpose flour
1½ tablespoons unsweetened cocoa powder
¼ teaspoon salt
¼ teaspoon baking powder

Peanut Butter Frosting Ingredients:
½ cup of smooth peanut butter
2 tablespoons unsalted butter, room temperature
½ cup of powdered sugar
Pinch salt
Pinch nutmeg
½ tablespoon milk
½ teaspoon pure vanilla extract

Ganache Ingredients:
3.5 ounces (1 bar) Green & Black's Peanut bar, chopped
2 tablespoons unsalted butter, room temperature

Brownie Directions:
Put oven rack in middle position and preheat oven to 350°F. Butter and flour a 8-inch square baking pan.

Melt butter and half of chocolate in a 1½-quart heavy saucepan over low heat, stirring, until smooth. Remove from heat and cool to lukewarm. Stir in brown sugar and vanilla. Add eggs 1 at a time, beating well after each addition, until mixture is glossy and smooth.

Whisk together remaining ingredients, then stir into chocolate mixture. Stir in remaining chocolate.

Spread batter in pan and bake until a wooden pick or skewer comes out with a few moist crumbs adhering, 15 to 25 minutes. Allow to cool for at least 20 minutes in the refrigerator (Kamran note: I allowed everything to cool for 10 minutes out of the oven, and then place the pan in the freezer for 15 minutes). After the brownies have cooled, remove them from the pan (don't cut them!), and place them on a cutting board, while you prepare the frosting and ganache (preparation below).

Peanut Butter Frosting Directions:
Using an electric mixer, beat the peanut butter and the butter (2 tablespoons) until they blend together. Blend in the powdered sugar, salt, nutmeg, milk, and vanilla. Spread the frosting well.

Ganache Directions:
Stir Green & Black's Peanut bar and unsalted butter (2 tablespoons) in a small saucepan over low heat until smooth. Place all over the frosting; spread around to cover. Chill the brownies on the cutting board in the refrigerator until set (about 1½) hours. Once the brownies have chilled, using a sharp knife, cut them into desired sizes, or use a round cookie cutter.

Cook's Notes: These brownies can be made a day in advance and are best when they are chilled. Please be sure to not over bake your brownies. If necessary, you can use foil or parchment paper to line your pan and then frost and spread the ganache over the brownies, in the pan. You can then chill them and transfer the brownies to a cutting board to be cut into your desired sizes / rounds.