These French inspired Dill and Radish Tea Sandwiches are beautiful, great for any kind of party, and are a cinch to make.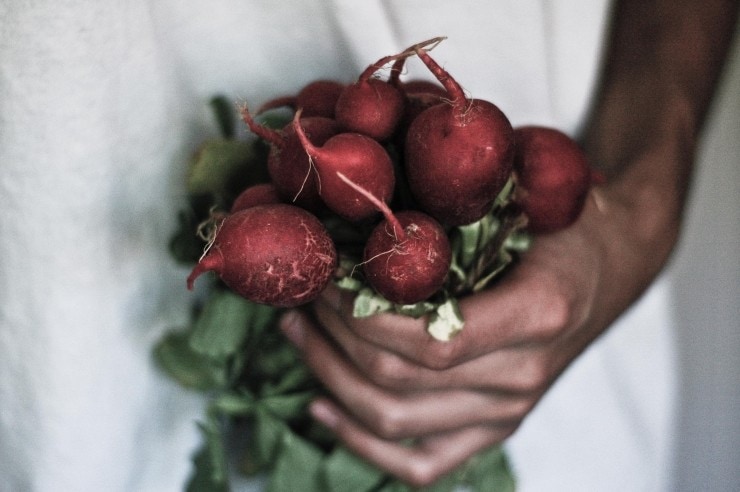 I'm writing this post hoping that the words will flow naturally across the computer screen. I don't know if it's my long absences from the blog that have me experiencing the worst writer's block of my life, or if it's my subconscious saying that my Inspiration API has reached it's max (an allusion to my constant overuse of my twitter API, for those of you who didn't know what I was speaking of). I bring these Radish and Dill tea sandwiches.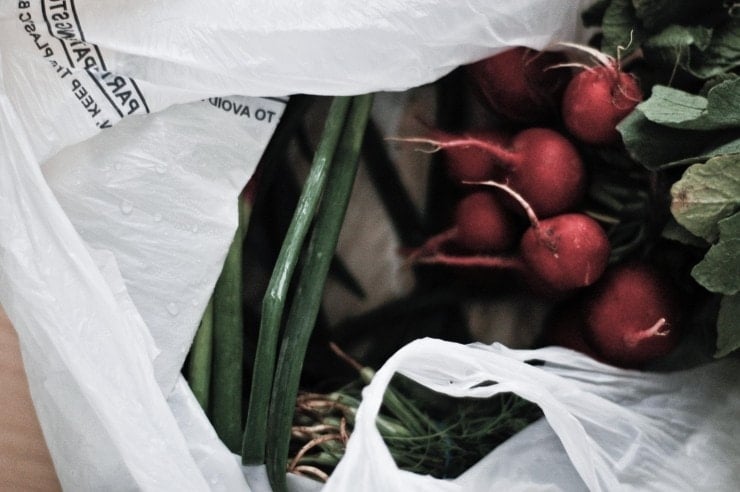 Whether or not my writing inspiration has reached its limit, my other inspirations in life have not (look at these tea sandwiches for instance). My photography inspirations constantly make me want to try new things with my new camera, and heck, I can now say that I actually know how to use Adobe Lightroom to edit my photos!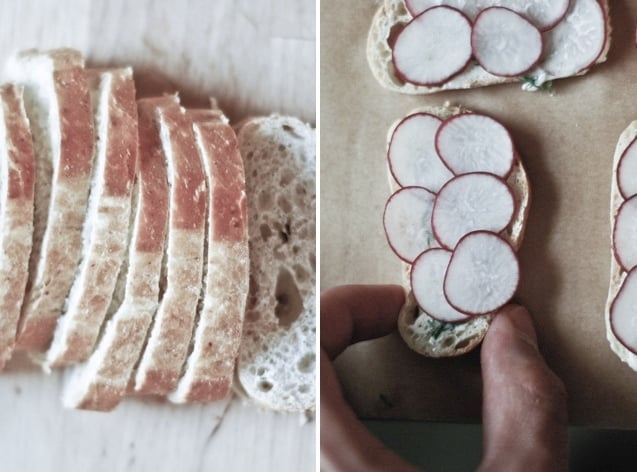 As for recipe inspiration, let's just say that I'm up to my head in inspiration in that category- I just wish there were enough hours in the day, enough counter space, enough mixing bowls, and enough ingredients to make everything happen, but life isn't perfect. There's only twenty-four hours in a day, two countertops in our considerably tiny kitchen, one small sink to wash all of the dirty mixing bowls and dishes in, and one person doing all of the work- me.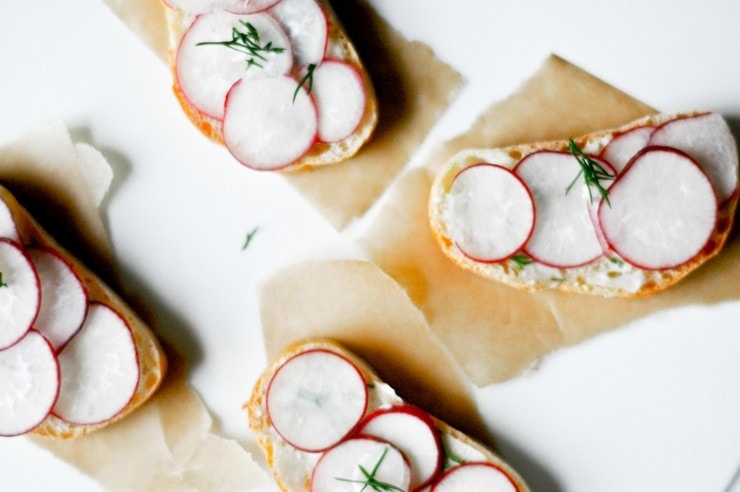 Wouldn't it be great to have a recipe so simple that you only dirty… Oh… five things or less? Well, I've got just the recipe for you! You can forget getting your hands all prune-y looking after washing a sink full of dishes. Forget the hot water beating on your hands, while you're sweating up a storm in your already warm kitchen (thanks to the eighty-something degree weather we've been experiencing here in the tri-state area)!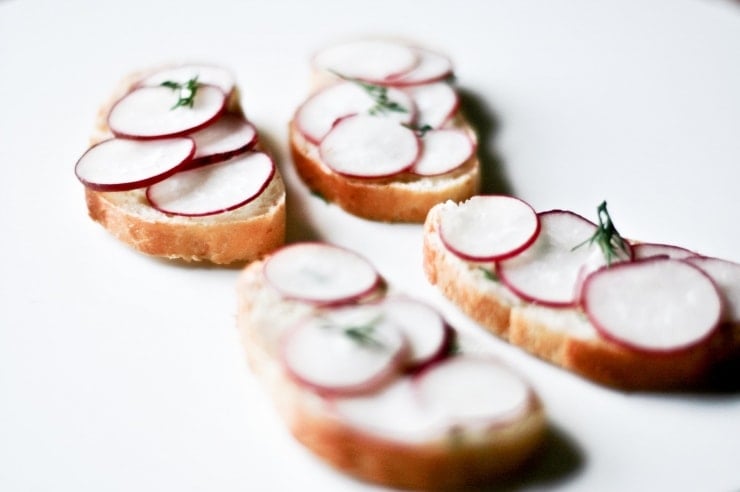 This tea sandwich recipe is so simple, that it's kind of a joke for me to include on the blog, but it's still a recipe. A refreshing recipe at that- radish-dill tea sandwiches. The freshness of the dill in this recipe works very well with the mild peppery, crisp flavor of the beautiful ruby red radishes.
After taking a bite out of one of these small tea sandwiches, you'll be making these small open face tea sandwiches time and time again, trust me on that!