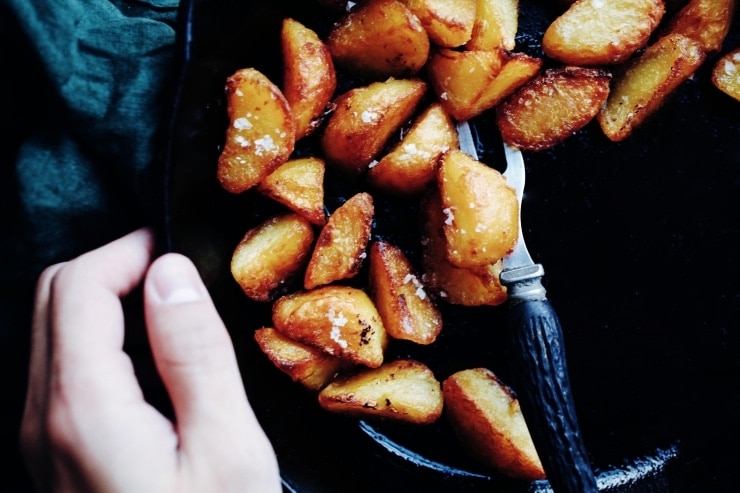 Crispy roast potatoes remind me of that casual yet sophisticatedly dressed man you get a quick glimpse of in a busy subway car during rush hour. There is method and madness behind his sartorial elegance. Despite the rolled jeans, unshaven face, and messy hair, his carefully chosen outfit just works for him. Even the shoes. These crispy roasted potatoes are like him.
Perfectly made roast potatoes are unparalleled. They are beautifully bronzed, as if they'd been on a beach-side vacation. And most importantly, they're crisp-coated and fluffy-bellied.
When it comes to crispy roasted potatoes, needs must be met. They must satisfy a hankering for thick (and crispy!) deeply golden wedges that conjure memories of autumn and winter roasts, and plates smudged with ketchup.