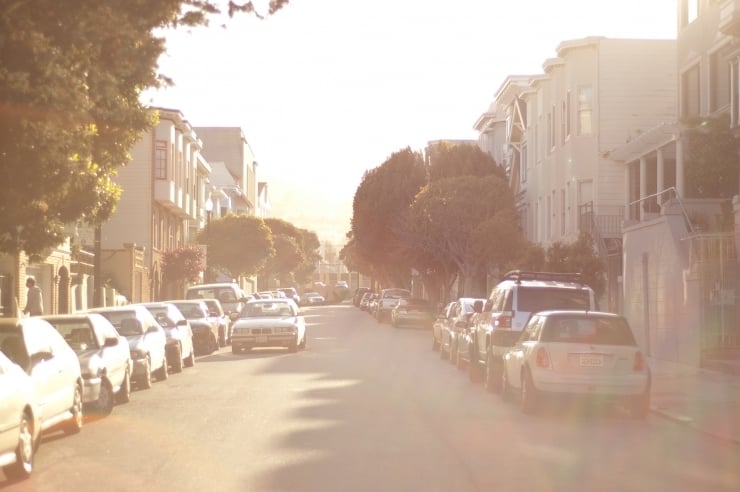 I've been a hot mess lately. My hair is as crazy looking as it was when I stepped out of the shower this morning. At home, a huge pile of clothing sits patiently on the chair in my bedroom (as it has for over a week), waiting to be folded. Books and several hundred pages of hand-written and typed notes from this semester are haphazardly thrown in my backpack. I have an overflowing sink of emails to read and respond to. I have yet to bake my mother's birthday cake (did I mention that her birthday is TODAY?!). And my "To-Do" list? I've disregarded it completely.
Final exams have made their way into my life, and although I should be studying right now, I need to procrastinate before I pass out from pushing myself into doing too much work. I know, writing seems like work, but I need to write about something entirely unrelated to school. I need this.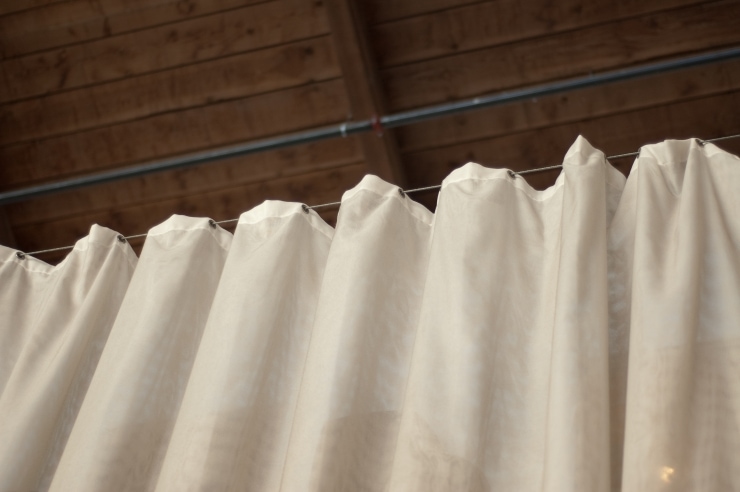 I recently took a trip to California; it was my first time there and I had everything planned in my schedule book. Post-its with directions, flight information, and questions covered both days in my agenda. So, why two days in California? The lovely people at Driscoll's asked to fly me in to visit one of their berry farms and attend the Pebble Beach Food & Wine Festival. I couldn't say no to such a great opportunity. I was honored that they asked me.
The morning of the flight, I arrived four hours early, I roamed around, sat, and walked to three different gates; my flight kept getting re-assigned a new gate. At least it kept me busy. Twiddling my thumbs is not my idea of having a great time.
Fast-forwarding to walking off the plane, and walking through San Francisco Airport, looking for the BART, I walked into an open area. I breathed in the California air and smiled. After taking the air shuttle to the BART, I phoned nearly every member of my family. My mother told me to have a great time and she constantly "reminded" me by text (probably 15 times during my entire trip) to watch out for creepers, "You're a handsome guy, and a lot of weirdos would want to tap that." My mother is a character.
After arriving at the BART station, I walked up to the ticket machine. The machine was all sorts of confusing; I hopped to different machines thinking that each was out of order; after about 10 minutes of trying; I soon learned that if you put in some money, the machine starts working. I think they need to speak to the MTA about where they get their machines.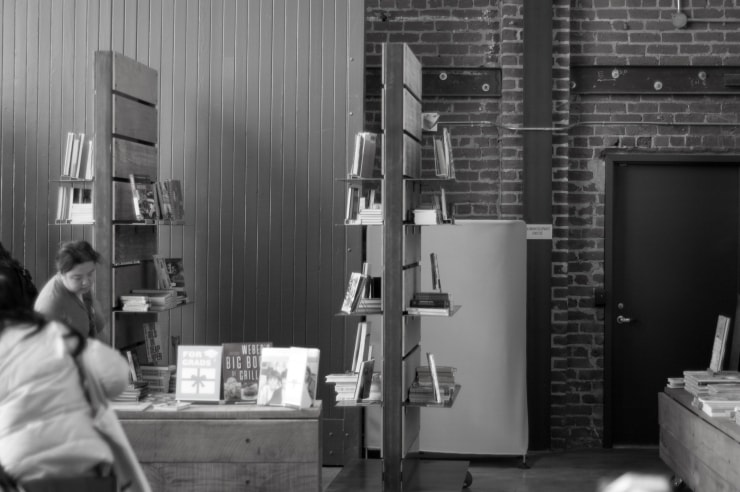 After my machine adventure and dumping my stuff in the hotel room, I took my schedule book, my backpack, and my camera with me. I walked to Chronicle Books, which was another adventure. I was lost in a city that I've never been to. I asked cab drivers if they knew where the bookstore would be. Of course they didn't. Finally, after stopping 5 or six cab drivers, one knew exactly where the store was. The bad part? He was probably one of the most expensive cab drivers on the street.
The store was all sorts of amazing. I met lovely people there. There was also a big sale, so naturally the store was packed. Chronicle publishes amazing books. The end.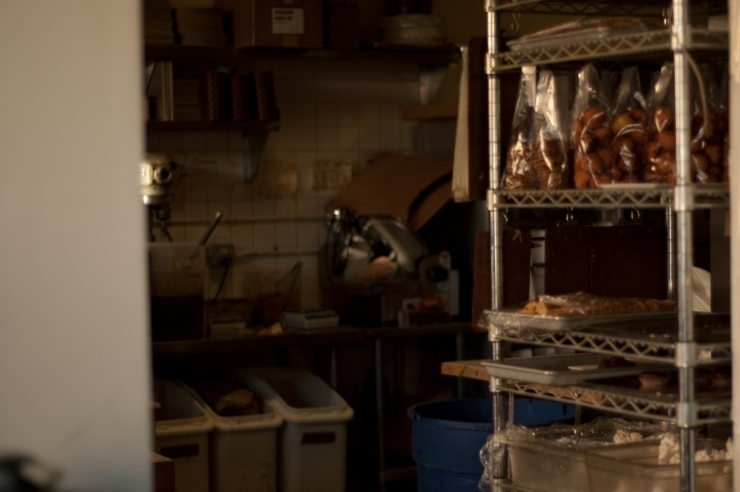 After visiting Chronicle Books, I decided that it was time to get some food. I walked to the nearest train station. Tartine Bakery was on my mind (and on my schedule). After getting lost, once again (Story of my life. Really.), I finally found the bakery. The bakery was packed. I peeked into the back of the bakery, as I waited on line. I looked around. In other words, I people watched and admired a bread bag in the corner of the bakery. I still want one.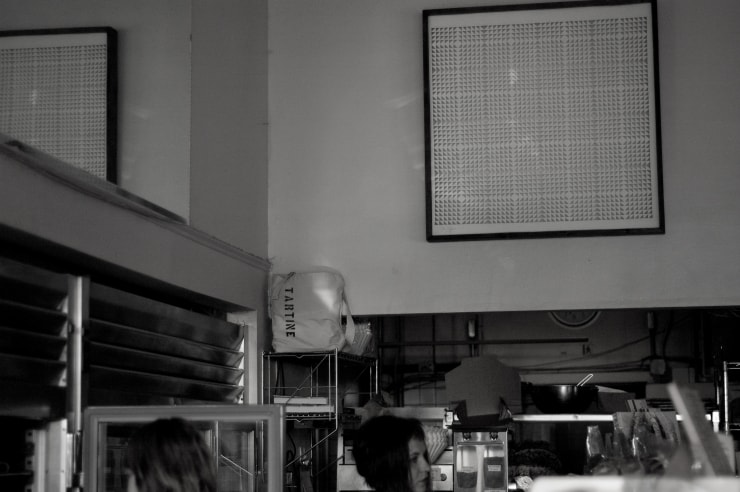 After waiting for a couple minutes, I was asked what I'd like to have, I quickly ordered just about one of everything in sight. At the register I saw more food that I hadn't seen when I was on line, "Can you also include this, that, and that?" I walked out with two bags of food. I'm pretty sure that everyone in the bakery was looking at me.
While walking back to the BART station with two bags in one hand, and an oatmeal chocolate chip cookie in my other hand, and a camera around my neck, I stopped to admire everything around me. The sun flooded the streets with its warm light. The breeze was cool and inconstant. On both sides of the street, people walked in the same direction that I did. Where were they going? To the station? To the bar? Maybe a restaurant? My inner voice shouted, "Stop being so nosey, and keep walking!"
After a couple stops on the train, I arrived back at the hotel. I ran to my room, took off my shoes, washed my hands and placed each of the containers of food in front of me. I shoveled the food into my mouth as if I'd never seen the stuff before. I don't normally do "restaurant reviews," but you need to make it a point to visit Tartine Bakery at least once in your life. You'll thank me for this.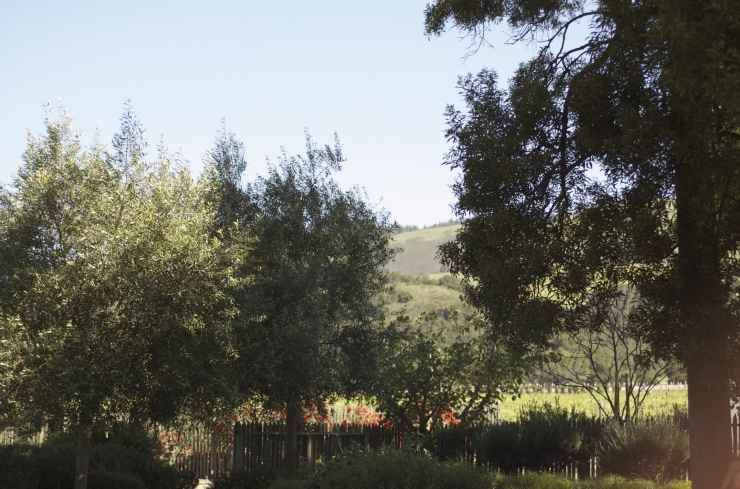 After eating, I showered and fell asleep on the bed editing photos from the first day in California. The next morning, two alarms went off at 4am. I woke up and got ready to meet some awesome folks.
We met in the lobby of the hotel and a few of us stopped at Starbucks. Amy (Hi Amy!) bought me an orange juice. She's awesome!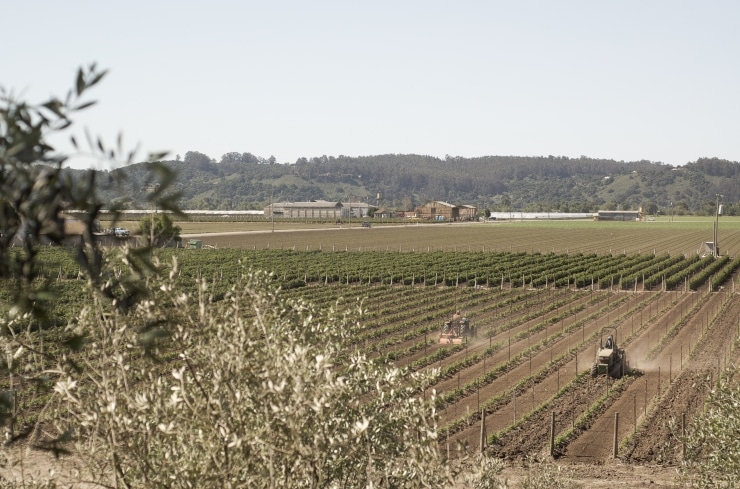 We all headed to the Cassin Ranch, a Driscoll's berry farm in Watsonville. We had breakfast together and ate with Steve, Driscoll's head berry farmer, and Dr. Phil Stewart. We picked their brains a bit. We took photos. I pulled a food blogger move and stood on a chair to take a photo of the food I was eating. It didn't quite make the cut for this post.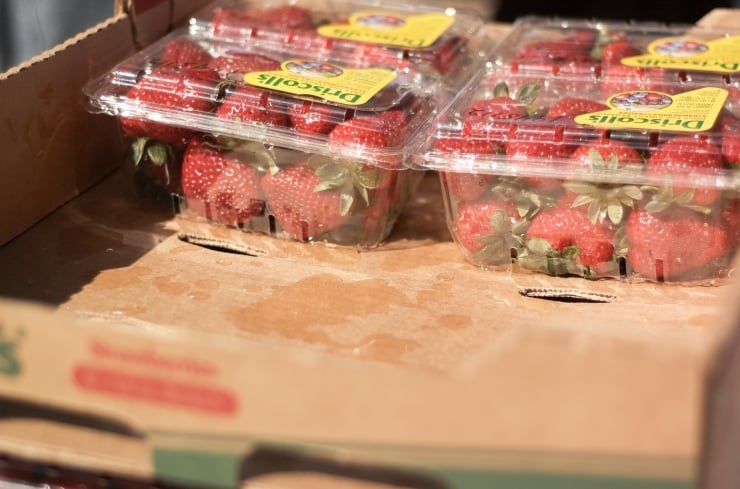 We tasted different varieties of strawberries and learned that each variety has a unique taste and texture. My favorite has to be their variety of the Mara des Bois. It has gorgeous green leaves and the entire berry is a beautiful alizarin crimson red. It has different layers of flavor- it has a deep floral grape-y taste and has a perfect balance of sweetness and tang.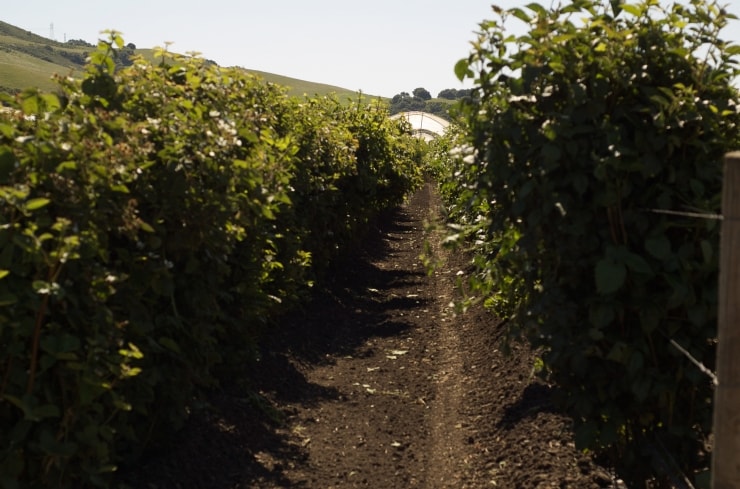 After taste-testing and picking Dr. Phil's and Steve's brains, we headed out into the fields. There were many varieties of berries around us. We learned about raspberry and strawberry breeding from Dr. Phil and from the berry farmers.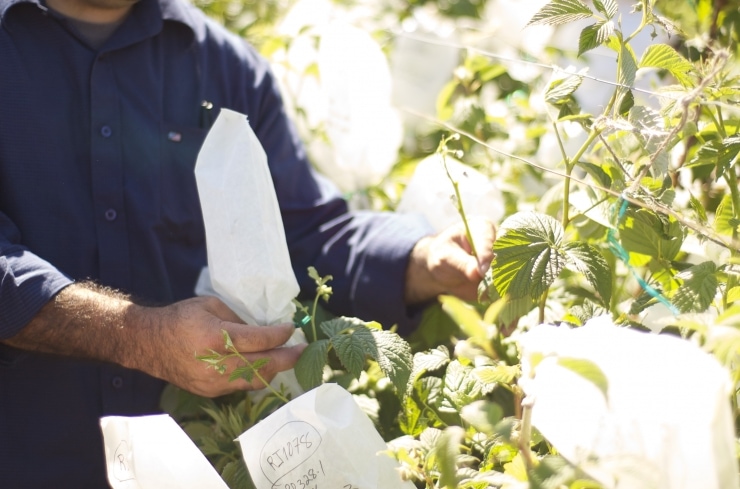 After noticing that we were a bit off schedule, we headed out to the Pebble Beach Food & Wine Festival. Tracy and I stuck together. We ate weird things together. We people watched. Let's just say that I am a bit obsessed about pointing out all of the plastic surgeries people have gotten. I'm pretty good at it.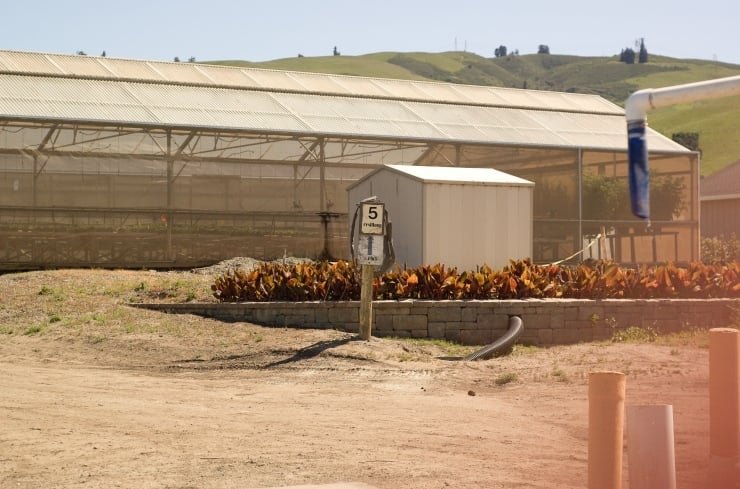 We saw Molly and then she showed me Princess Beatrice's hat from the Royal Wedding. I laughed. A lot.
Later on, I sat in on a Jaques Pepin cooking demo about eggs. He and his daughter were cooking together. They're both hilarious.
After the demo, we met more people (I met Chef Anne Burrell. Photo courtesy of Tracy), and then headed to the airport. I got past security with a pound of strawberries from the Cassin Ranch in my backpack. I'm pretty sure that isn't illegal, but it's kind of cool to say that I smuggled Strawberries from a different state, right? I think I might be alone on this. That's okay.
So, that was my trip. It was all sorts of fun. I ate a lot. I laughed a lot. I met cool people. I people watched and laughed some more. And I now I am craving for a Mexican Wedding cookie from Tartine bakery and I still want that bread bag. And I want a berry farm.